Broughton Spurtle
hyperlocal news, views and features
Breaking news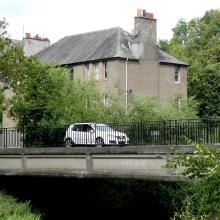 TLC FOR THE PRESTRESSED 
After a hard day's splashing about in the rain, do you sometimes feel you could do with your post-tensioned tendons being grouted, your bearings replaced, and/or your deck waterproofed?
If the answer to any of these questions is yes, then you may begin to understand what it feels like to be St Mark's Bridge at the moment.
The crossing over the Water...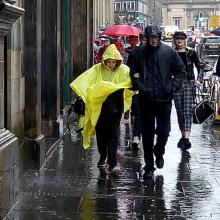 This morning was a morning for the Edinburgh purist. 
The sort of person who can see beyond the drips on their nose and focus on the bigger picture, the longer view with which our August capital occasionally beguiles.
Below was the vista from a deserted Roof Terrace atop the National Museum of Scotland.
That's North Berwick on the horizon. 
...