Broughton Spurtle
hyperlocal news, views and features
Breaking news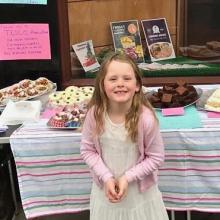 Congratulations to Lilly Rose Fraser, whose baking and retail skills outside Crombie's on Saturday helped raise £138 for the Stafford Centre next door.
Five-year old Lilly Rose was assisted by younger sister Ella-Mae, her mum, and grandma. It was all part of a 'Make a Difference in the Community' project running at Stockbridge Primary School.
Together the three generations made and sold cup cakes, brownies, choc-rice-crispies, and vegan/GF...
Thursday, 11 October 2018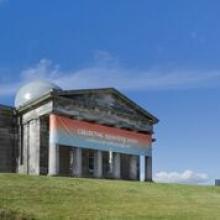 The Collective art gallery announced today that it will reopen in its new home on Calton Hill at 10am on 24 November. 
The centre for contemporary art will occupy old Observatory structures as well as modern, purpose-built ones: 
The Transit House will be used by visiting groups as a space for education.
The restored City Dome will feature a changing display of work by international artists, work seen in this...