Broughton Spurtle
hyperlocal news, views and features
Breaking news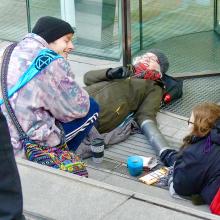 Over 25 Extinction Rebellion activists gathered outside Baillie Gifford premises on Greenside Row this morning. 
They were protesting against the major investment firm's management of the Scottish Parliament's investment fund. 
In particular they opposed speculation in 'polluting and exploitative' fossil fuel companies such as Shell, but were also keen to highlight investment in the global arms trade and production of nuclear weapons...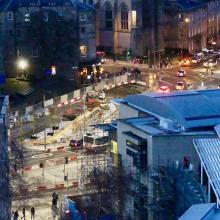 Members of the public will have a say in how the central island is developed in Picardy Place, writes Peter Williamson, chair of the Picardy Residents' Association (PRA).
The Council's Transport & Environment Committee received a Progress Update on Edinburgh St James works on...