Broughton Spurtle
hyperlocal news, views and features
Breaking news
Thursday, 14 November 2019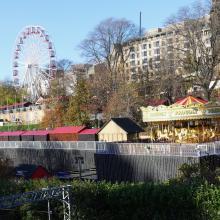 COUNCIL LEADER DEMANDS ANSWERS AS A MATTER OF URGENCY 
Readers are doubtless aware of the furore over Underbelly's lack of planning permission for this year's Christmas Market.
Spurtle has now discovered that Underbelly also lacked planning permission for its previous Christmas Market in 2018–2019.
As the following image makes clear, Underbelly's consented permission (...
Tuesday, 12 November 2019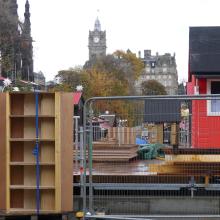 QUESTIONS, ANSWERS, AND A MOTION AT TODAY'S CULTURE & COMMUNITIES COMMITTEE 
Underbelly's Ed Bartlam (EB) and Charlie Wood (CW) this morning made a presentation on Edinburgh's Winter Festivals (Edinburgh's Christmas and Edinburgh's Hogmanay) 2018–19 to the Culture & Communities Committee.
Below we summarise their points, and the question-and-answer session which followed. Then we move on to a motion by Councillor Staniforth and...