Broughton Spurtle
hyperlocal news, views and features
Breaking news
Saturday, 19 January 2019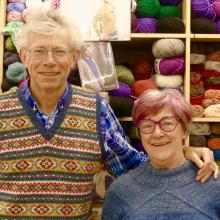 It's been six-and-a-half years since we last profiled Kathy's Knits. 
Back in July 2012, locals Cathy and Leslie Robb were preparing to open the doors at 64A Broughton Street for the first time. It was a new venture after Leslie's recent retirement from asset managers Baillie Gifford, and rather a leap of faith as nowhere else in Edinburgh was...
Thursday, 17 January 2019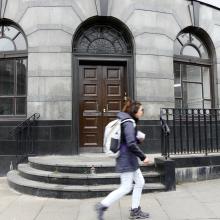 Topping & Company Booksellers seeks permission to convert the former Royal Bank of Scotland at 2–3A Bleinheim Place into a bookshop (Ref. 18/10412/LBC). 
The proposal is for: retail space on the ground and first floors; storage and staff facilities in the basement; and...