Broughton Spurtle
hyperlocal news, views and features
Breaking news
As you read this, only a very few Spurtles are dispersing across the barony, maintaining a 6ft distance between each other at all times and accessible to readers from behind a plexi-glass safety screen. 
Should you be lucky enough to encounter a copy, you will find on Page 1 news of flood, foam, and festive fatigue, and an unwelcome visitor to Broughton and all parts beyond.
Page 2 explains why one local has erected a barricade to protect...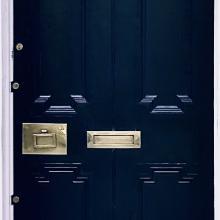 Yesterday we came across guidance for over-70s and vulnerable others on receiving deliveries. 
 
It comes from Dr Richard Simpson, an Honorary Professor of Health Sciences & Sport at Stirling University; Visiting Hon. Professor at St Andrews University; retired MSP; former GP; psychiatrist; Community Union member.
 
We trust his advice, and repeat it unedited below.
1. Create a 'red zone' just inside your...