WELCOME!
The Society was founded in 1996 to promote an interest in the history of Broughton, and in local history generally. Currently we have a membership of about 60.
We are a friendly group of local (and not so local) people who share an interest in the history of our 'village'. In the heart of Edinburgh, the capital of Scotland, the old village of Broughton on the north-east side was long ago absorbed into the spreading city. But traces remain today and members are involved in researching more of its past.
From September to May we hold a wide-ranging programme of monthly lectures on Monday evenings at Drummond Community High School (see below), and throughout the year organise a number of visits to places of historical interest within the locality.
Membership is open to everyone. Annual subscription is £6 (cheques made payable to Broughton History Society). Cheques( payable to Broughton History Society) should be sent to the Membership Secretary at 11 Bellevue Place, Edinburgh EH7 4BS. Please also include your name, address, postcode, telephone number and email for administrative and contact purposes. A full privacy statement is available on request.
Subscriptions are payable in September each year, or on joining.
For further information and/or to join the Society please contact:
Chair: Richard Love, wordsandwalls@blueyonder.co.uk Tel. 0131 556 1488
Membership Secretary: Helen Rorrison, hec@st-andrews.ac.uk Tel. 0131 557 5973
Email: broughtonhistsocedinburgh@gmail.com
SESSION 2021–22
Because of the Covid-19 pandemic situation, talks will be delivered meantime online via Zoom. Talks will begin at 7.30 pm on a Monday, and should last approximately half an hour. A link to a recording will be made available to members after the event. A reminder will be circulated in advance. Please notify Sandra Purves by email
spurves004@btinternet.com
if you wish to participate.
In 2022 it may be possible to resume in-person meetings. We will keep members informed.
2 May Sandra Purves, 200 Years of the Union Canal.
6 June AGM and Members' Night.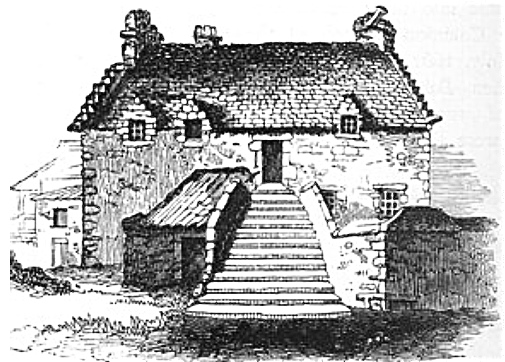 All editions of the Broughton History Society's Newsletter, going back to 1997, can be found in the Edinburgh Room of the Central Public Library, George IV Bridge. Editions from Summer 2007 onwards are available online – click below: