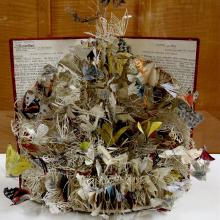 A work donated by the 'Anonymous Book Sculptor' raised over £2,000 at auction in the Macmillan Art Exhibition and Sale earlier this week. Proceeds go to Macmillan Cancer Support.
It will remain free to view in Bonham's 22 Queen Street showroom (Venue 216) until the show closes at 4.00pm tomorrow.
The work is fashioned from a copy of Newman and Leeds' The Textbook of British Butterflies and Moths, first published in 1913.
From its modified pages erupts a cloud of delicate, flying lepidopterans; some highly coloured, others with just the plain words of the book on their wings.
It is an astonishing sight, an imaginative feat whose technical ingenuity beggars belief.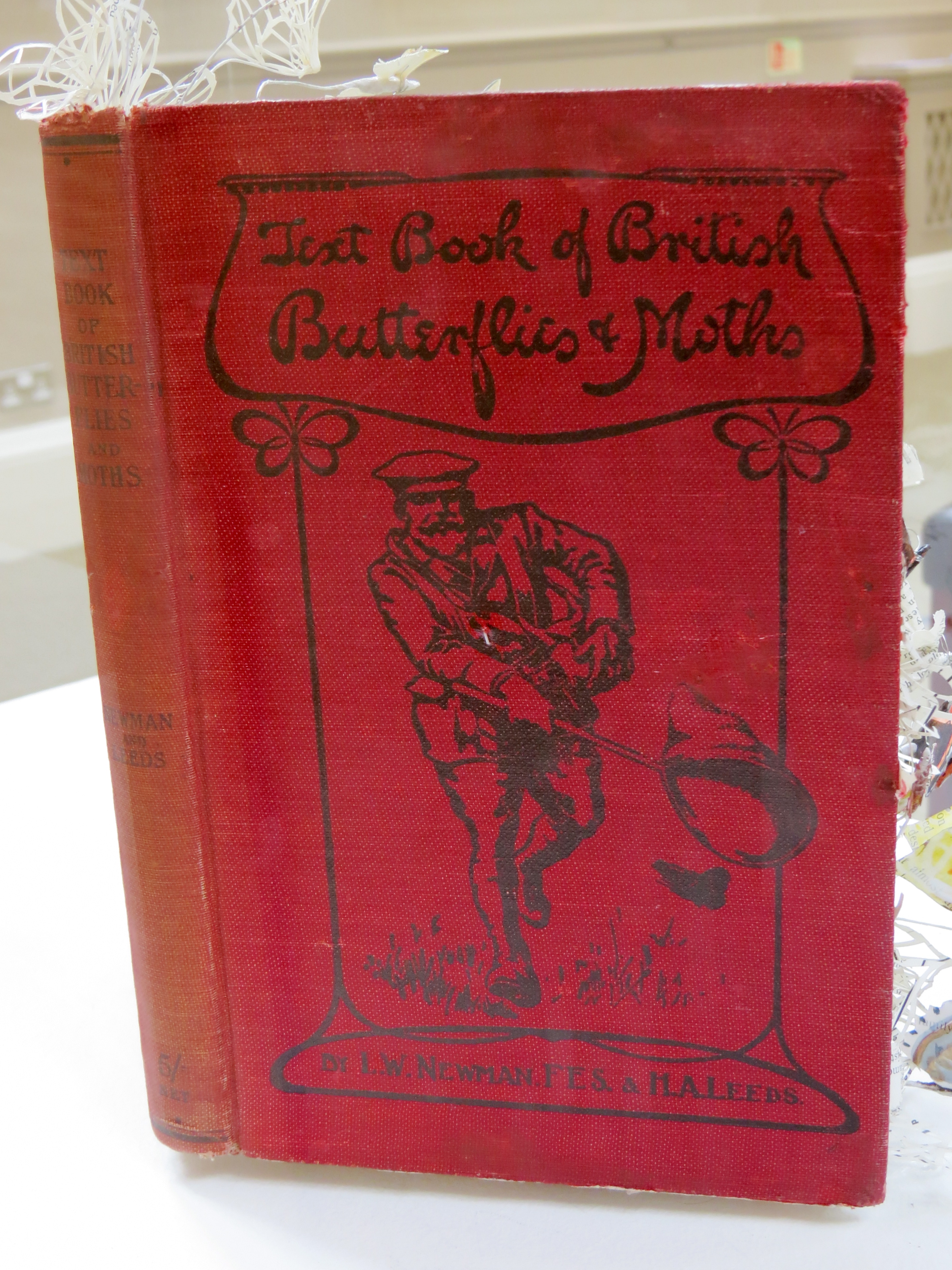 Accompanying the sculpture is a small label quoting Antoine de Saint Exupéry's Flower as she bids farewell to the Little Prince in Chapter 9 and speaks of how to be happy. It reads: 'Well I must endure the presence of a few caterpillars if I wish to become acquainted with the butterflies.'
The piece clearly has something to say about how one overcomes suffering, and also has at its heart a rather beautiful conceit: new life springing from a book more associated with capture, collection and taxonomic skewering.
The first of the Anonymous Book Sculptor's works was donated to the Poetry Library in March 2011, and new donations have mysteriously appeared at irregular intervals since.
We are no closer to learning the artist's identity. As she herself has said in print: 'Not all mysteries need to be solved and this story belongs to everyone who supports libraries, books, words and ideas ... xxx'.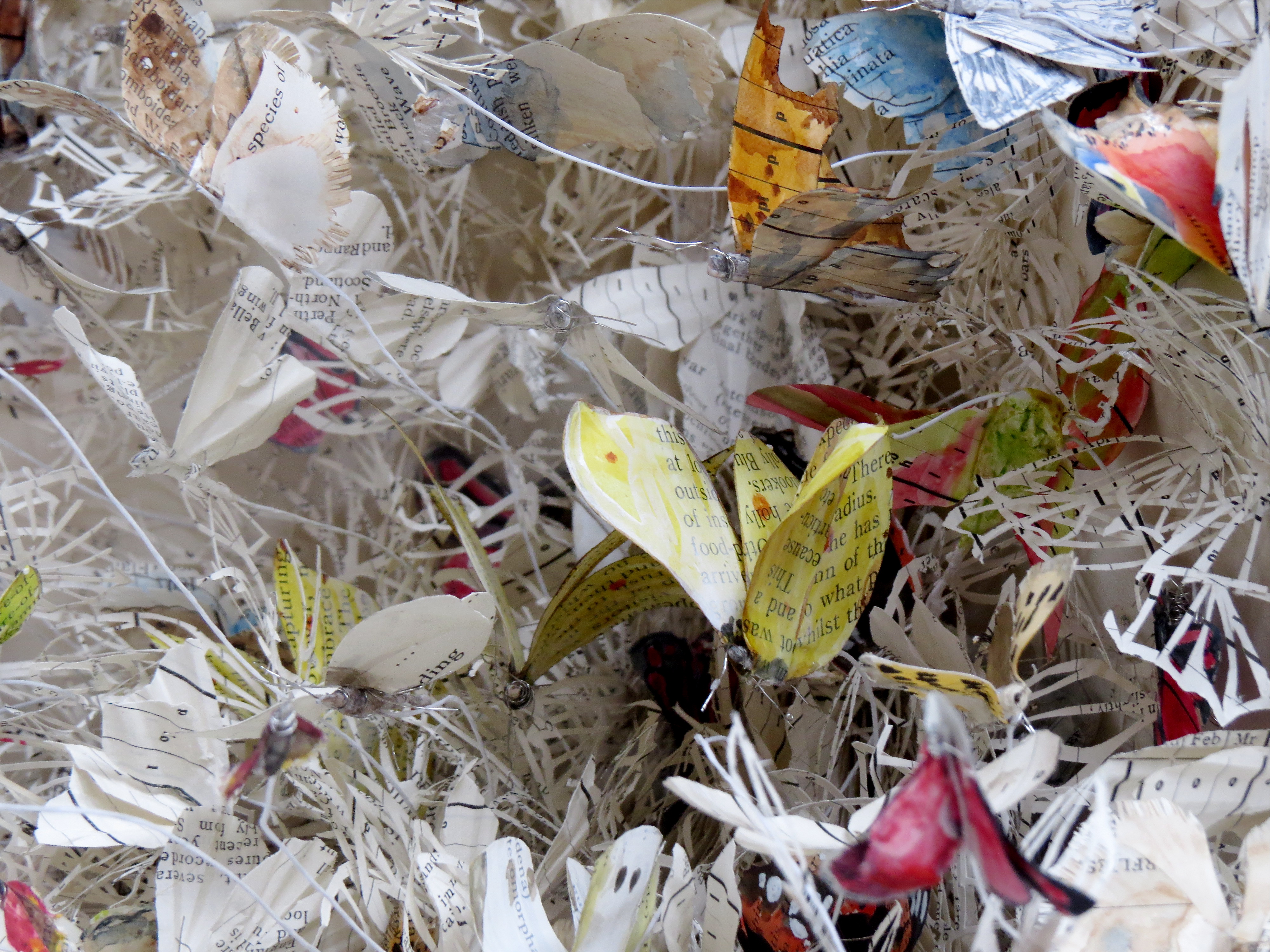 Other highlights in the Macmillan exhibition for this visitor are shown below. At the time of writing, none of them had yet been sold. AM
1. Maryanne Ryves, 'Red Poppies and Grapefruit', oil on canvas, £800.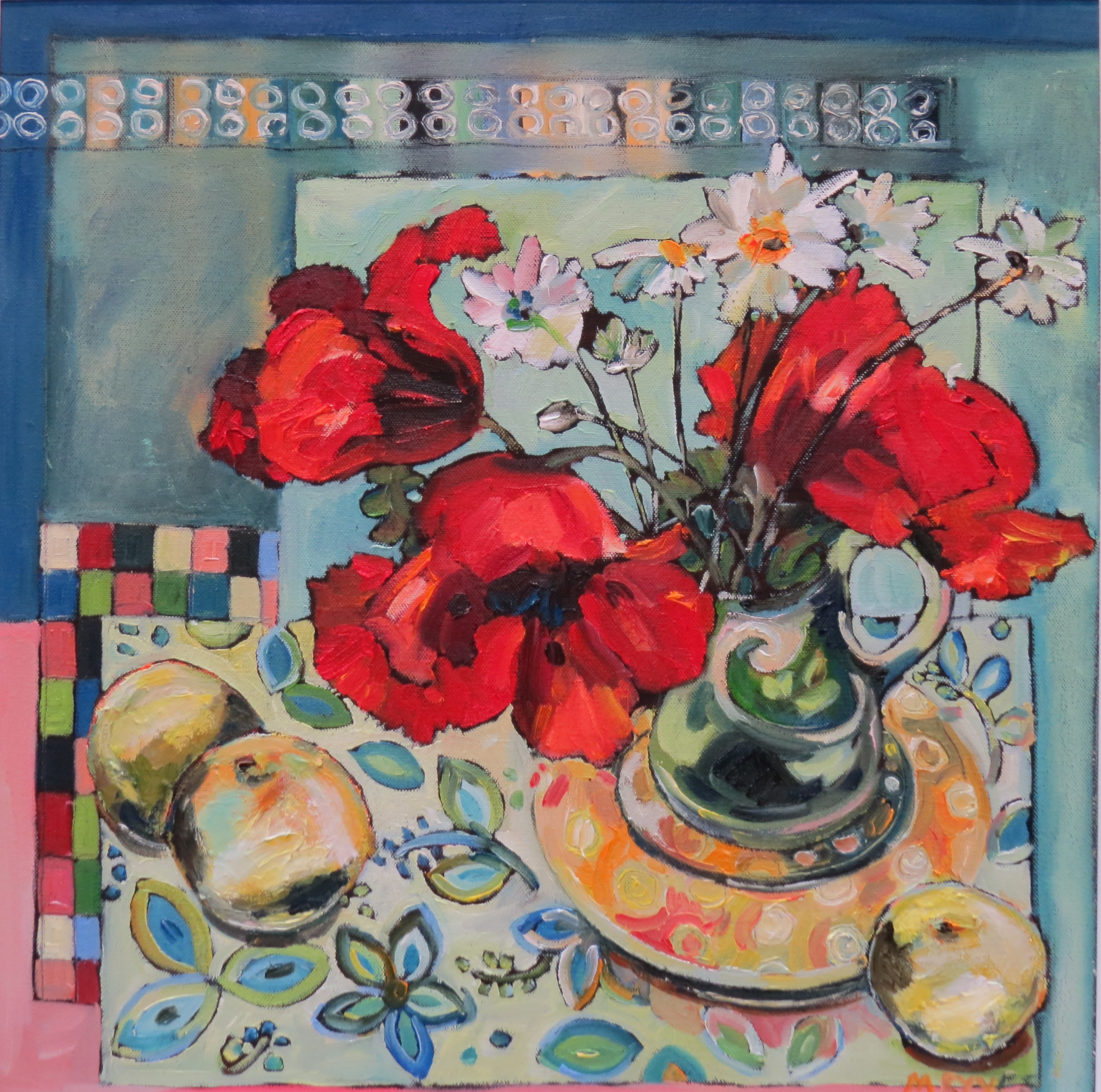 2.
Edina Donald
, 'Calton Hill', acrylic on canvas, £425.
3.
Jennifer Young
, 'Hide and Seek', acrylic on wood panel, £400. This was a particular favourite. In the exhibition catalogue, Young says 'My work is inspired by the human form and the strong messages it conveys through body language. Capturing fleeting moments of stillness and introspection, the paintings are done on vintage papers [in this case, an old encyclopaedic dictionary] and incorporate thread woven poetically through fingers and limbs, revealing the complexity within contemplation.'