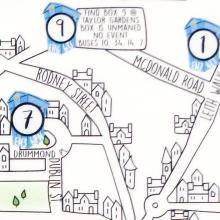 The inaugural Edinburgh Police Box Festival continues today with a variety of more or less odd micro-happenings across the city.
For a map of all venues, see foot of page. Here, we look at what's on offer in Spurtleshire.
First stop was the newly revamped olive-green Canonmills PB yesterday afternoon, where owner Moira Ross was sipping fizz and chatting to passers-by.
In her own good time, she plans to operate the venue as a weekend flower stall and information-point for walkers along the Water of Leith. (She's particularly excited at having seen an otter along Puddocky earlier this summer.)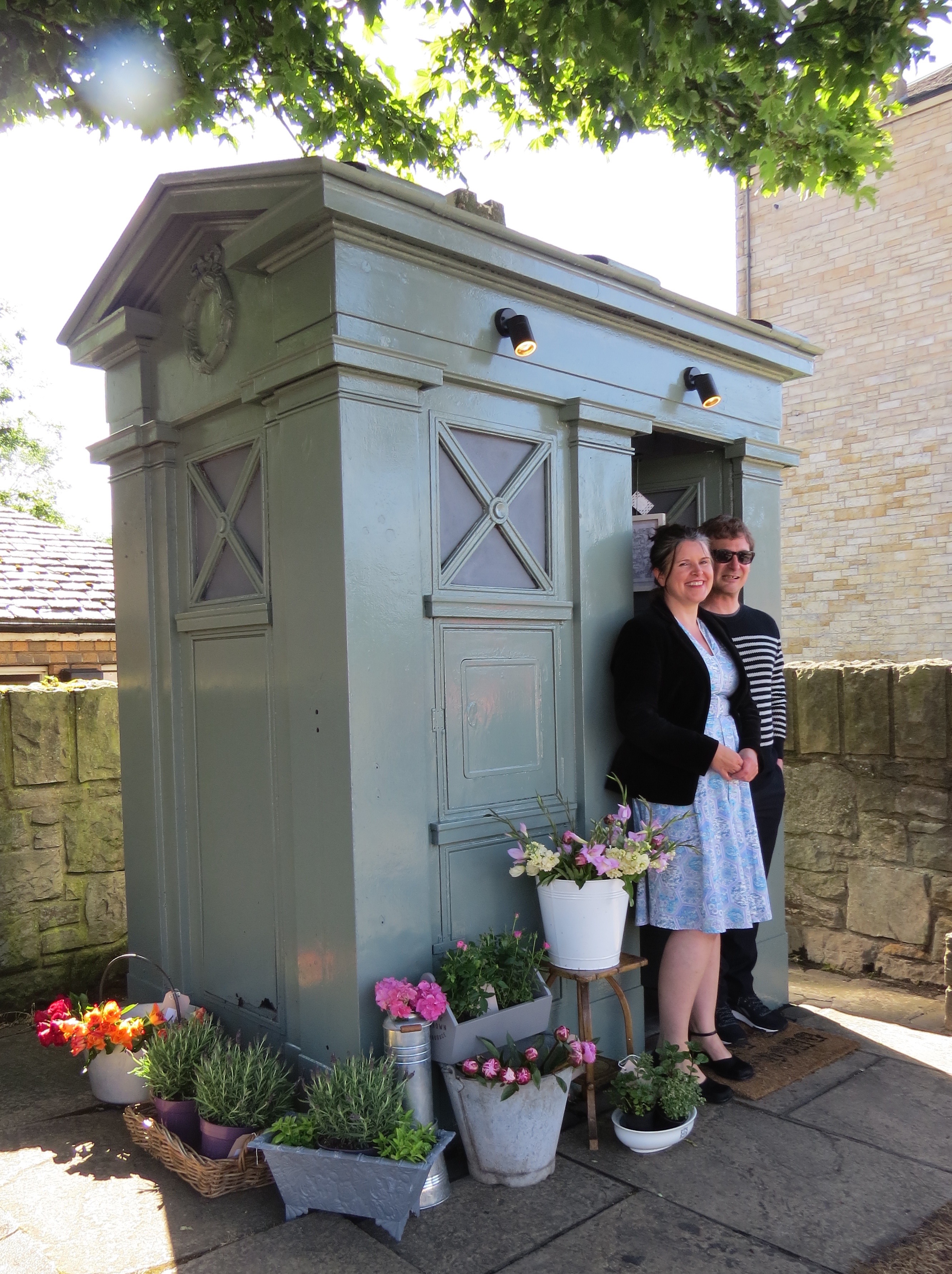 In the shabby-chic interior, a sound installation was playing – a peaceful and space-expanding blend of birdsong and music. Its creator is Jon Drinkwater (pictured with Ross above), and you can catch more of it here on Soundcloud.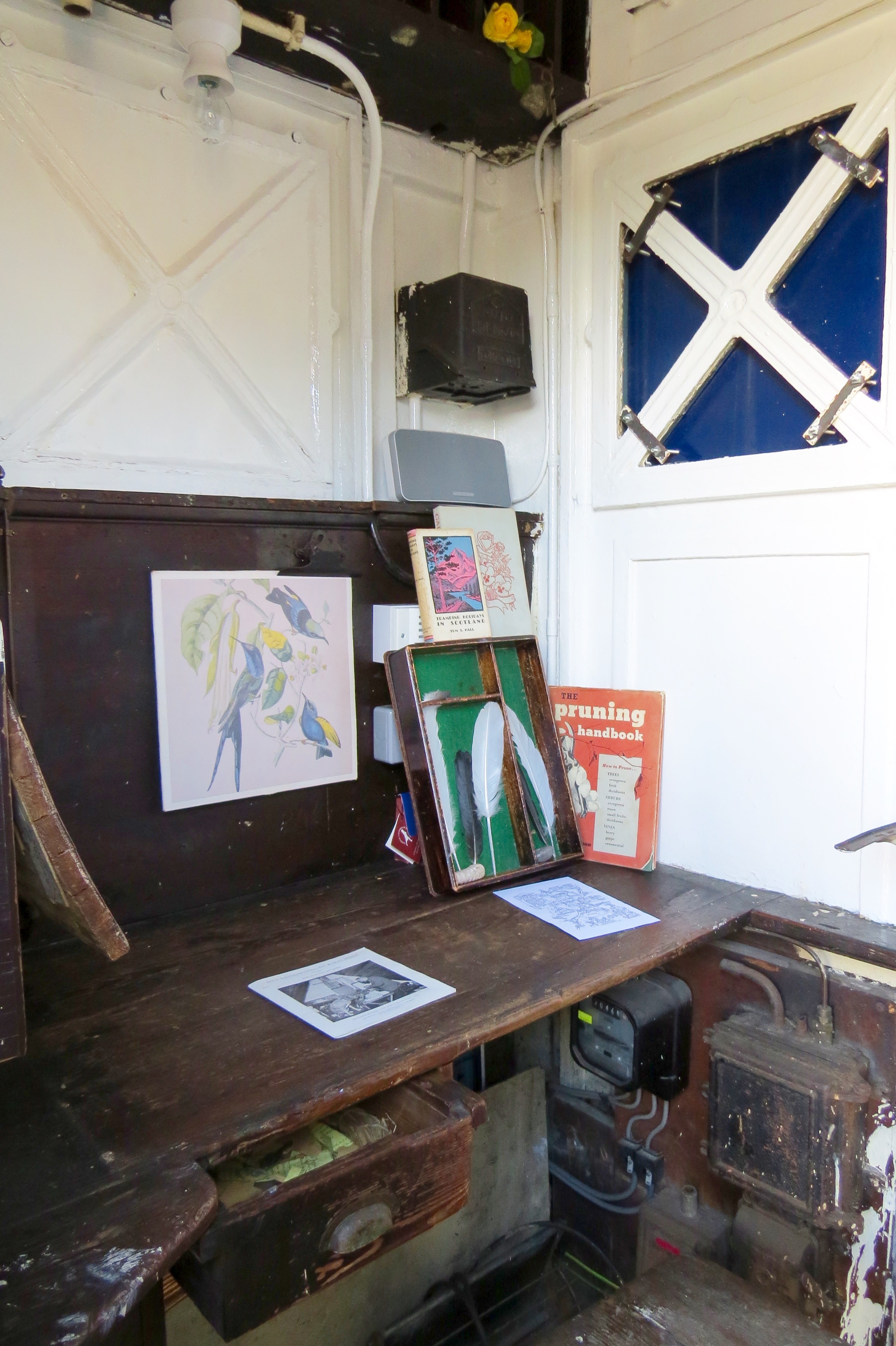 Meanwhile, over on Croall Place, Andrew Redmond Barr has been exhibiting some of his quirkily meticulous maps and drawings.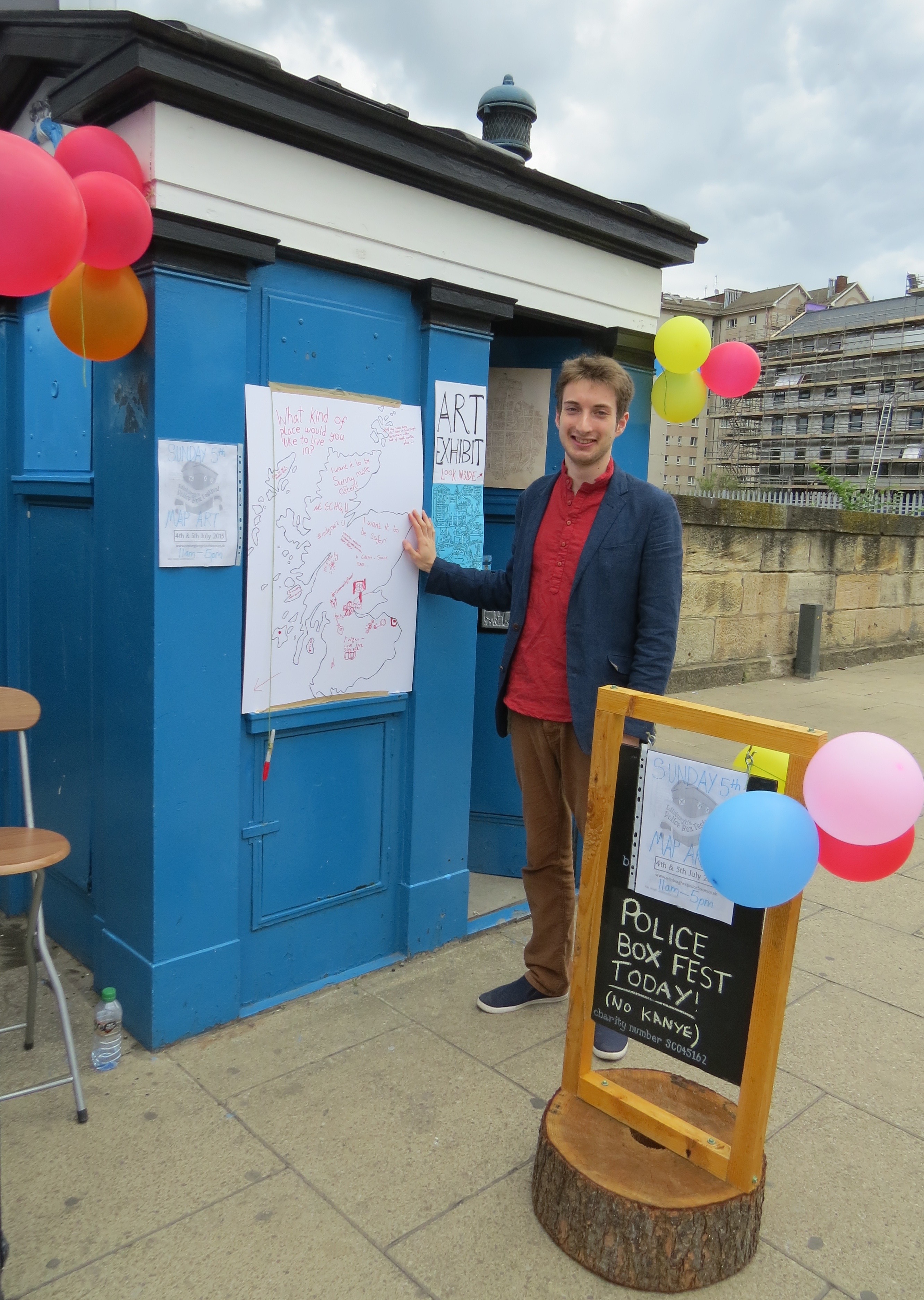 Barr is responsible for the Festival map shown at the foot of this page, and has picked up a couple of commissions over the weekend as a result of the welcome exposure. To find out more, visit his website here.
For your interest, we include a view of the world within.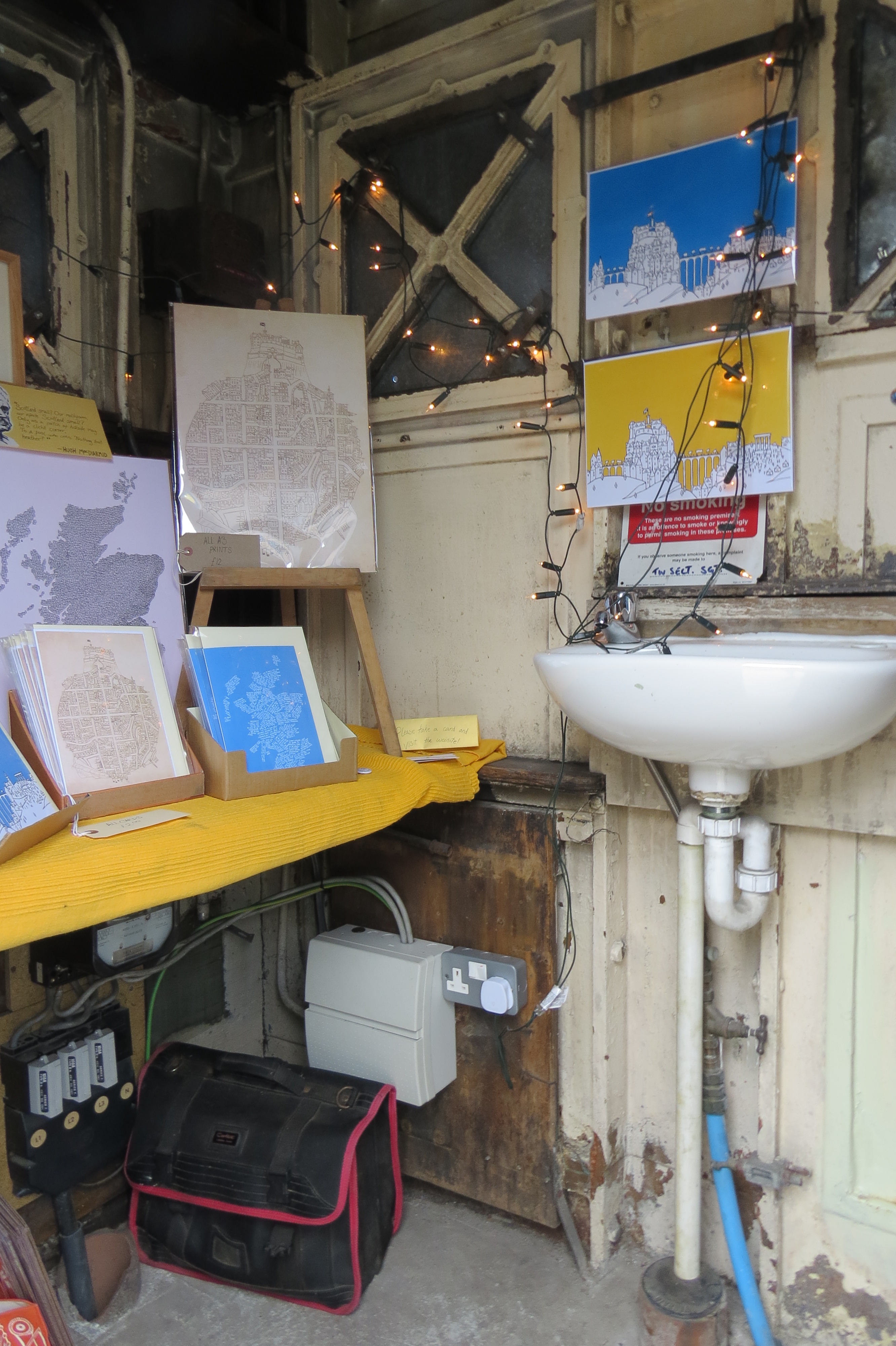 Members of the public have been responding with different degrees of seriousness to his enquiry outside. The arrow at bottom-left was added by someone who is homesick for Ireland.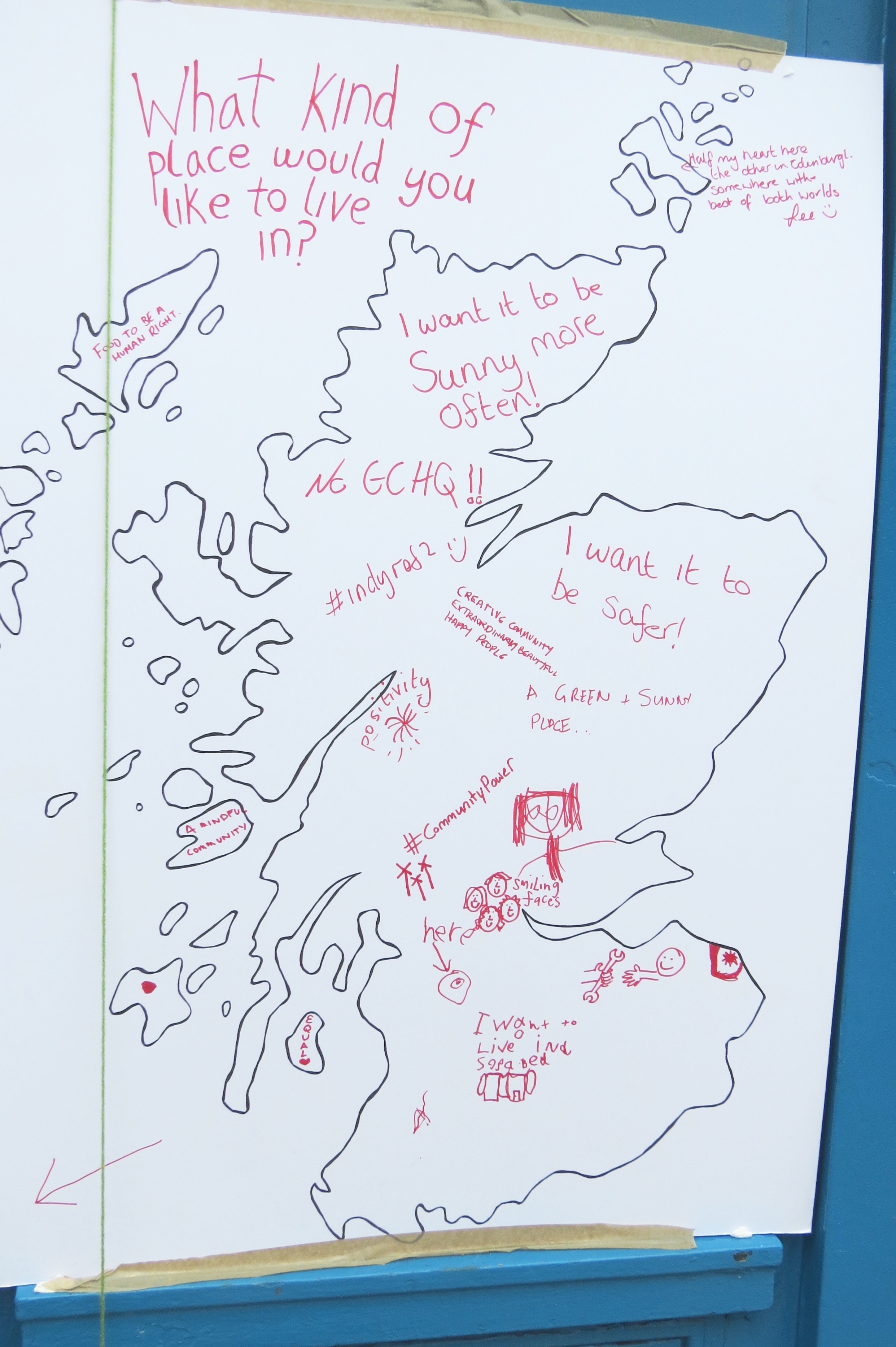 Just to show the Festival contains something for everybody, Drummond Place's PB has been hosting a Who Cares? Scotland event.
The charity operates across Scotland, providing services and acting as an advocate for young people in care. It also seeks to coordinate 'corporate parents' across the country as they react to the Children and Young People (Scotland) Act, which came into effect in April.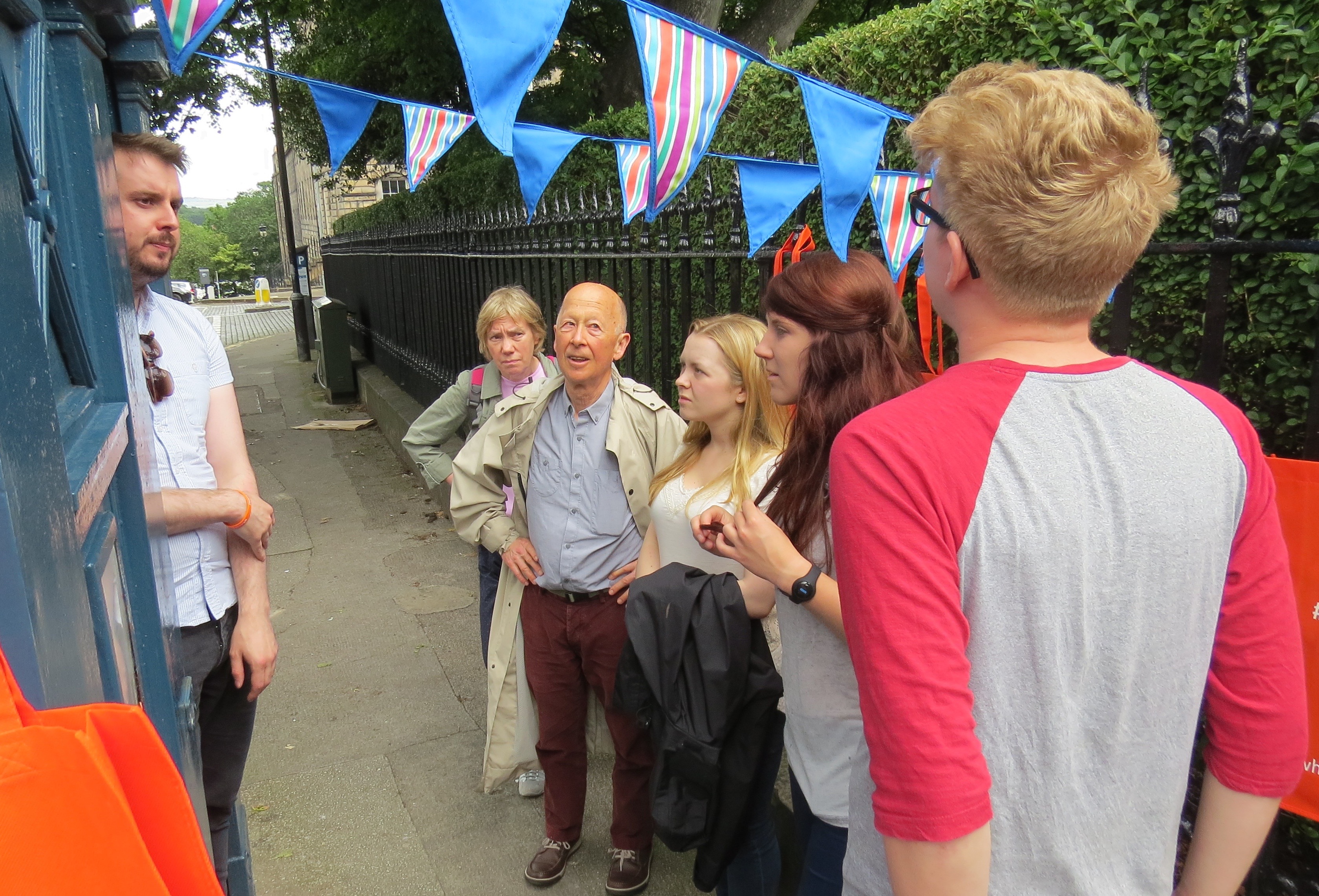 The staff at Drummond Place say they're delighted at the number of people who've come over to say hello and learn more about their work. It's a new initiative for them, but on this evidence is definitely one they'd like to repeat in future.
There are seven other ex-police box participants across Edinburgh, and you have until 5.00pm to visit them all. Run!