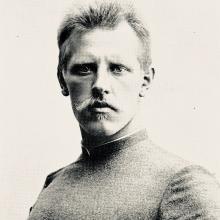 An autograph book, compiled between 1897 and 1933 and containing the signatures of roughly 300 historic celebrities, will be sold on 9 October to raise funds for Poppy Scotland.
The collection contains monickers and messages by 'leaders in every sphere of thought and actions – Great Politicians, Scientists, Authors, Preachers, Musicians, Actors, Explorers, Philosophers, Painters, Captains of Industry &c &c.'
Names include: Gladstone, Asquith, Lloyd George, Fridtjof Nansen (pictured above, looking not particularly approachable), James McNeill Whistler, J.M. Barrie, Rudyard Kipling, Dame Ellen Terry, Andrew Carnegie, Sir Harry Lauder, Queen Victoria, HRH Edward Prince of Wales, and many others of the great and good of yesteryear.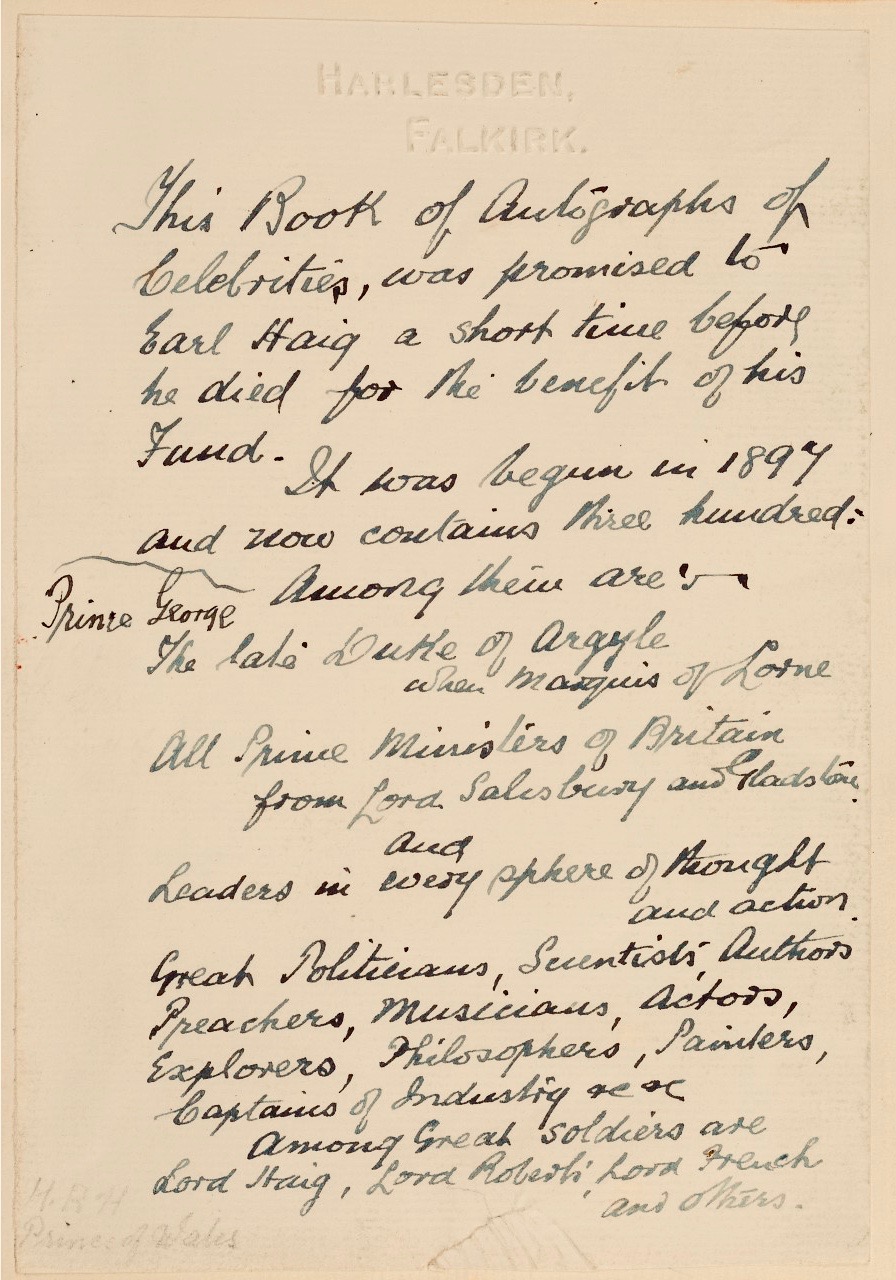 Lyon & Turnbull estimate the important, leather-cased collection will fetch between £1,800 and £2,200 at auction in Broughton Place on Wednesday next week. For further details, go HERE.
It was originally gifted to Field Marshal Douglas Haig's Haig Fund around 1933 by one H.B. Watson (we think a highly successful bootmaker) who lived at Harlesden, a large house in Falkirk. The intention has always been to sell it to raise funds.
It has been in safe keeping at the Poppy Factory on Logie Green Road over recent decades, but re-emerged from obscurity during recent renovations there.
Lyon & Turnbull's Rare Books, Manuscripts and Photographs auction will start at 11am on 9 October. Ahead of the event, public viewing is available on Sunday 6 Oct. (12pm–4pm); Monday 7 Oct. (10am–5pm); Tuesday 8 Oct. (10am–5pm), and on 9 Oct. from 9am.