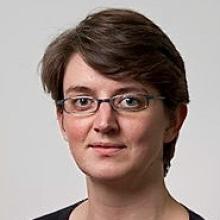 After eight years in the role, Leith Walk councillor Maggie Chapman will step down from Ward 12 duties this summer.
She will concentrate instead on contesting the North East of Scotland seat for the Greens at next year's Scottish Parliamentary Election.
'While I am taking nothing for granted and will work hard for every single vote, I also firmly believe that we can and will win MSPs in every region in Scotland,' she announced yesterday.
'And in that context, I think it is best to stand down now, and give the voters of Leith Walk the chance to elect one administration and one opposition councillor in the forthcoming by-election, as well as ensuring they continue to get the best possible support from local councillors.'
Subject to confirmation by the Chief Returning Officer, a Green candidate – yet to be named – will fight the by-election triggered by Deidre Brock's resignation last week, and scheduled for 10 September.
This is believed to be the first two-candidate by-election since local authority voting reform was introduced in 2007.
In the last Council elections for Ward 12 (2010), the Greens came third with 1,593 votes, trailing the SNP with 1,735 and Labour with 1,674. (Labour also came fourth with 937 votes.) The total number of votes was 8,012, a drop of over 17% since 2007 (see Breaking news, 5.5.12).
Got a view? Tell us at spurtle@hotmail.co.uk and @theSpurtle and Facebook
---------------------------------
Fergus Smith So is it treated as a multi-member election with quotas as per the full council election? Shame to see Maggie go though. I wish her well next year.