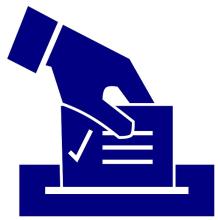 A PARTIAL ACCOUNT
'More like Just a Minute than University Challenge' was how chair Carol Nimmo proposed Wednesday's hustings for the City Centre ward should proceed. She presumably wanted candidates to avoid hesitation, repetition, or deviation and warned any who weren't succinct that they faced being dinged by the merciless Spurtle Bell.
Those on stage smiled wanly. They were Andy Foxall (Lib-Dem), Margaret Graham, (Lab), Finlay McFarlane (SNP), Claire Miller (Grn), Jo Mowat (Con), and Kevan Shaw (Alba). Marianne Mwiki (SNP) could not be present.
In the wings sat Independents Bonnie Prince Bob, Pete Carson, Kevin Illingworth, Maria Pakpahan-Campbell, Paul Penman, and Norrie Rowan. Their moments would come.
Listening closely were some 60–70 citizens attending in the sanctuary at Broughton St Mary's Parish Church. Another 50 or so had tuned in by Zoom. Somewhere in the shadows scowled Jaundiced of Claremont.
What follows is his impressionistic summary, unencumbered by modern technology, perfect shorthand, or patience.
***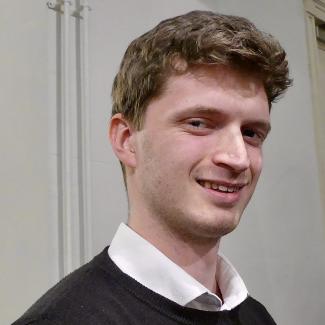 What will you do about the state of our roads?
Andy Foxall: We've set aside an extra £9m in our budget. 'We're focusing on basics, not flashy projects.'
MG: The roads are problematic for cars and cycles, and the pavements are just as bad. [They're also bloody awful for pedestrians.—JoC] We'd improve funding by 20%, and look at reducing the weight of buses. 'I'm not anti-car but … [collective intake of breath] … we need to cut down the number of car journeys in Edinburgh.'
FM: We need to target trouble spots like the setts on Cockburn and Victoria Streets. We need more sustainable transport and fewer humungous vehicles. We have to focus on meeting climate targets.
CM: Increase funding. Adopt an equalities approach with gender-relevant budgeting which prioritises, for example, safe routes to school. Reduce weight of vehicles.
JM: Apply a 'laser-like focus' to funding, concentrating on 'getting the basics right'. Dangerous pavements trap elderly citizens in their homes. Preventative measures to preserve roads (promised 5 years ago) have not materialised. In fact, roads are visibly worse.
KS: I live in the city centre and am very aware of the dreadful state of our roads. For the last 10 years, the Council has favoured 'grandstanding projects' over maintenance.
JOE PUBLIC: 'The SNP says Edinburgh's roads are better than the Scottish average. I no longer believe candidates' promises.'
***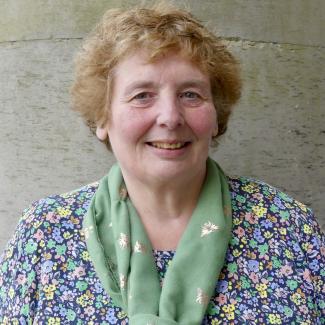 What do you make of Spaces for People?
Margaret Graham: It's a mixed bag. The measures have been blamed for slower car journeys in some parts of the city, and that's probably correct. The fewer car journeys we have, the better.
FM: The context is key. SfP were intended to facilitate social distancing and accessible transport during the pandemic. Some measures were very popular, especially those around schools. Others were designed at short notice and look ugly. We need to learn and move forward. 'No-one can wave a magic wand to fix roads.'
CM: I called for SfP, inspired by cycle provision in cities across continental Europe. But the problem in Edinburgh was its piecemeal, small-scale approach. We need joined-up, continuous projects.
JM: If Edinburgh's roads are better than the Scottish average, it's because Scotland's roads are terrible thanks to SNP's restricted funding. In Edinburgh, the Conservatives would remove SfP measures except around schools. Instead, we would implement measures based on local knowledge and consent, with 'impact on day-to-day lives front and centre'.
KS: SfP was a good idea incredibly badly applied. It was paid for by the Scottish Government, but it's our Council paying to remove it. The problem stems from officials and consultants stuck in dogma. [There are worse things to be stuck in on city-centre pavements.]
AF: I admire FM for standing on his party's record. It's a shame for him, though, that the SNP's record is so poor. There were many problems with SfP consultation and implementation. 'One traffic wand does not equal a pavement'.
***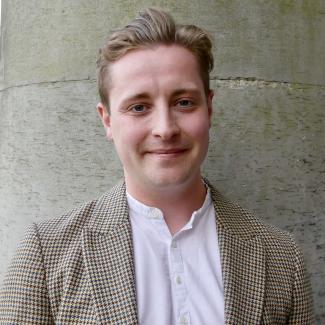 A long and convoluted question followed in heavily accented English. The fact that it was largely unintelligible allowed all candidates to find something in it with which they agreed.
Finlay McFarlane: Yes. Lothian Buses are researching electric and hydrogen vehicles. We favour congestion charges alongside park-and-rides. Keep Lothian Buses in public ownership.
CM: Yes. I agree. Electrifying the whole Lothian Buses fleet is Green policy. Yes, we have to reduce traffic in the city centre, and we should go further than the current Low Emission Zone targets to improve carbon reduction.
JM: Yes, we're pro-electric vehicles and more e-charging points. Yes, we're in favour of electric and hydrogen buses. We're against banning private cars in the city centre – residents here are a jewel and need to keep their vehicles.
KS: We need to roll back use of cars in the city to pre-1960s levels. We need fewer and cleaner cars. We have the best bus service in the UK, but need more and smaller buses.
AF: We wouldn't ban private cars in the city centre. Lib-Dems want the Low Emission Zone to be citywide to catch more of the busiest streets.
MG: Lothian Buses must stay in public hands and we should expand public transport. We need better transport hubs, facilitating more and shorter journeys. We should bring back the Edinburgh Suburban Line. [Men of a certain age in the audience purred gently.]
***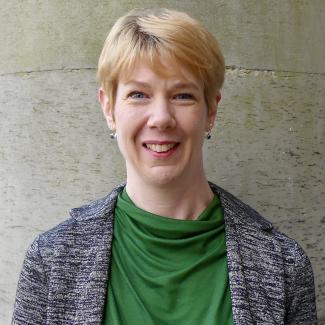 [First, a pause. Then a sound, as of a heavenly choir and hosts thronging through cloud rifts. Next a burst of light and lo …]
THE CHAIR OF THE INDIA STREET RESIDENTS ASSOCIATION: Do you agree that the decision to roll out communal bins in the New Town is wrong and that a more appropriate solution must be found in consultation with the affected Community Councils, street associations, and heritage bodies? Do you commit to not making major decisions in future without fully consulting residents?
Claire Miller: The Greens began by supporting communal bin hubs as alternatives to dirty and infrequently collected predecessors. However, residents' opinions are important. We propose a win-win zero-waste hierarchy for the World Heritage site.
JM: I've been dealing with this problem for over 15 years. Locals want gull-proof bags, but they (like the Conservatives) were blindsided by SNP, Labour and Greens' decision not to provide promised consultation about their replacement. The current hiatus is testament to hard work by locals.
KS: Communal bins are wrong solution for the New Town. Recycling is flawed: 30% incineration rate (due to contamination) is highest in Scotland. Need to collect properly.
AF: Lib-Dems have opposed bin-hubs from the start. We need to consult residents on big issues like this: SNP, Greens, and Labour cannot be trusted. Communal-bin service is patchy – we need to fix those aspects which don't work before extending the scheme to other areas. [FOR THE FIRST TIME THIS EVENING, A CANDIDATE RECEIVED APPLAUSE]
MG: As soon as I realised this was a big issue, I asked [former City Centre ward councillor and vice convener of Transport & Environment Cmte] Karen Doran for help. [Stunned silence from all those in the room who thought everyone had heard about this months ago, and/or found the prospect of Karen Doran helping with anything hard to conceptualise.]
FM: I recognise the strength of opinion on this issue, but wasn't personally responsible. Consultation was 'very lax'. I've spoken to Angus Robertson MP about this, and tried to get [former T&E Cmte convener] Lesley Macinnes' attention. [No evidence he got it.] If elected, I will listen to your concerns and broker the best result I can for you.
***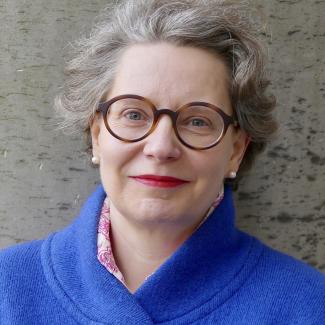 The Council's consultation processes are very, very poor. Communities feel ignored. What will you do to improve this? [LOUD APPLAUSE]
Jo Mowat: Consultees have frequently been ignored over the past 5 years. This is shocking. If Council can't be bothered to listen then it shouldn't ask. The 'boring answer' to the question is a return to locality and neighbourhood-based working. Street-by-street solutions have worked well in the past, delivering a patchwork of different responses across the city centre.
KS: I share questioner's disenchantment. We need 'proper local consultation, properly recorded, properly implemented'.
AF: Agree on need for improved consultation. Lib-Dems are committed to local accountability. In favour of introducing a Question Time element in Council meetings.
MG: There are far too many consultations at all levels, and many people are digitally excluded from them. If elected, I would attend all community council meetings. [A reference to Karen Doran's rare appearances at such events?]
FM: [Attempted quip about David Dimbleby in City Chambers which failed to take wing and was mercifully put out of its misery.] Consultations have been black holes. Council online portals are unwieldy. Need to simplify: talk to community champions and encourage in-person involvement.
CM: 'Consultation is difficult' and the Council is not good at it. When to consult, how often, and how to synthesise the results are not straightforward issues. [Sudden breeze in the church felt like a gust of realism.] For now we have to work with what we've got, but in future I want more deliberative and participative processes.
***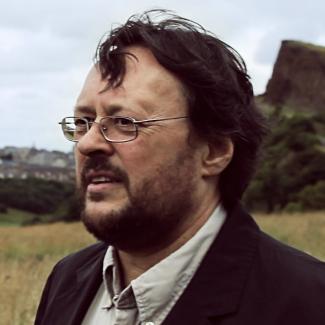 [Image: bit.ly/3Mp8kot]
Compost and green waste disposal are not easy to understand. How would you clarify the system?
Kevan Shaw: [Did not hear the question correctly and answered a more interesting one which hadn't been asked about disposing of electrical goods. When made aware of his mistake, he agreed there was a problem with misuse but didn't have a solution.]
AF: Personal experience suggests food caddies work well on East Claremont Street. Cost of brown bins [for garden waste] has become too expensive, and charges for bulky items have led to fly tipping.
MG: Cost of brown bins (£35) is too high. Abolish uplift charges.
FM: Cost of brown bins is negligible. Simply not an issue. More frequent uplift of food waste needed. Carrot-and-stick approach required to encourage proper behaviour. [No mention of where to discard unused carrots.]
CM: Uptake of food caddies has been poor – need to educate people that they're easy and helpful and don't smell. Composting in my back green has drastically reduced waste. Need localised solutions.
JM: Caddies are much better than disgusting food bins. Need localised solutions. Not all back greens are big enough for composters. [Soft sulphurous fizzing between CM and JM.]
***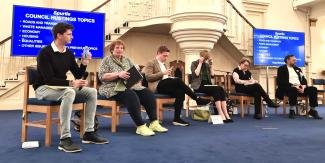 [Image: @ElaineF2022]
Will SNP, Greens, and Labour stop rewriting history and take responsibility for refusing consultation [on gull-proof bags]? When will councillors listen and make decisions based on evidence not on a 'we-know-best approach'? [LOUD APPLAUSE] Would you vote against the party line on communal bin-hubs?
AF: That's in our manifesto. [Shortest answer of the evening so far.]
MG: I can't speak for my predecessor. [Sound of eyebrows rising around the building.] In politics you must follow the party line, but I would argue the point. I have professional experience of consulting. [Does this explain why she thinks there's too much of it?]
FM: I can't honestly answer that without knowing the precise terms of the vote. [Good political answer satisfying nobody.] But I can commit 110 million percent to being meaningfully present and face to face unlike my predecessor. [Astonishingly bad mathematical answer but astonishingly frank dig at previous SNP incumbent – the Brilliant Invisibility, Alasdair Rankin.]
CM: The Greens were not in the Coalition Administration and did not make SNP/Labour decisions. I have always looked at officers' recommendations and voted on the evidence. I have never voted against consultation.
JM: In the Transport & Environment Cmte exactly a year ago, SNP, Labour, and Green councillors voted against an amendment that would have allowed a pause to rethink the decision on gull-proof bags. Cllr Macinnes' leadership on that occasion was overtly political. [JM and CM affect not to notice clouds of black smoke billowing between them.]
KS: SNP, Labour, and Green candidates have not answered the question. Alba wants to work with consensus. [Now beaming jovially.] Call me!
***
How would you encourage and enable small businesses?
MG: By not outsourcing Council services (e.g. school meals) to multinational firms. [Indistinct and irrelevant waffle about helping the night-time economy despite disturbance for neighbouring residents. Sniggers from the smutty-minded.]
FM: This is my bread and butter in professional life working for a financial institution. Small businesses need capital investment, rates relief, and empathy. Pandemic loans are having to be repaid. Cost of heating has gone through the roof. Empty units on Princes Street break my heart.
CM: Greens are very supportive of small businesses, whether established ones or start-ups. We champion small social enterprises and community wealth building. Bureaucratic Council procurement is unhelpful. We need a different approach to prioritise local over larger corporations.
JM: Securing Council loans is over-bureaucratic and under-resourced. Travelling or delivering goods/services across the city is troublesome. Dirty bins and streets outside shops deter customers. Digital access in Edinburgh is unevenly distributed across different kinds of citizen.
KS: After 33 years as a lighting-design professional, I understand how procurement favours large companies (generally considered less risky). The Planning system needs changed to prevent middle-sized supermarkets putting small shops out of business. [Too late and not a Council competence.] Council officers make too many decisions favouring food outlets over retailers.
AF: I'm an accountant, and I realise that these issues can't be addressed by councillors alone. [My point exactly. Don't need to be an accountant to know this.] I agree that small businesses should be more central to concerns of town planning. Lib-Dems support 20-minute neighbourhoods, with small businesses at their heart.
***
Do you agree that supporting procurement of private businesses rather than public services for Council activities risks 'back-scratching' and driving down wages?
CM: Am surprised by such a pointedly political question from a former council candidate. [I don't see why. This is a hustings.] In my experience, no such corruption takes place. I agree about driving down costs, and prefer public to private services. [Questioner claims butter wouldn't melt in his mouth and repeatedly denies accusing anyone specific of anything in particular. CM reluctant to let him off the hook.]
FM: Bureaucratic procurement favours best value but undercuts small businesses. Small businesses find themselves in a 'monogamous blob of commercial chains'. [Where to begin? What did it mean? Not sure I agree 110 million percent.]
MG: I believe in in-sourcing. Track-and-trace fiasco shows private alternative doesn't work. I'm passionate about protecting workers. 'Sorry for ranting.'
JM: [A heavy sigh, as if this isn't the first time she's said this and doesn't expect it to be the last.] The private sector delivers choice. It creates the wealth needed for tax and public expenditure. You can't pay less than the minimum legal wage because it's illegal. We need to find a balance between public and private solutions.
***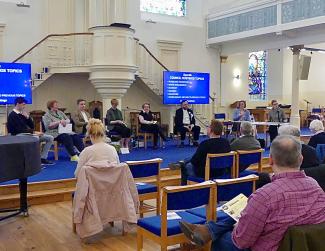 How would you support the maintenance, insulation, and improvement of tenements?
FM: Provide financial support to retrofit them. Social housing [not mentioned in the question] needs serious attention to make progress on a backlog of improvements.
CM: [Tried to appear nonchalant but looked like all her Christmases had come at once.] Greens have a fully funded heat and energy strategy for tenements, concentrating on heat loss and energy use. Need to move faster in city-centre heritage buildings [not mentioned in the question] if we're to meet climate targets.
JM: The public is ahead of the Council on this, and there is massive pent-up demand for introducing 'climate resistance'. We need a greater number of innovative projects, and a more permissive approach. Council should liaise with and publicise government sources of funding. Some social housing [not mentioned in the question] is in a disgraceful condition.
KS: The fact is, we cannot bring all tenements up to modern standards, and must avoid damaging their essential fabric in trying to do so. A huge problem [not mentioned in the question] – little talked about and with no clear solution – is phasing out gas for heating and cooking. Old property should be at the heart of a living city centre. There are good and bad examples of social housing in the city [not mentioned in the question], but we need more of it.
AF: There is a hole in Council thinking. [Then, not for the first time, the rest of his words sounded like coffee grounds descending a shared downpipe and were lost.]
MG: We need a tenement taskforce to fix the city street by street, but face problems in this with empty flats and short-term lets. We must invest in and improve the Council's social-housing stock [still not mentioned in the question], for which there is a 2–3-year waiting list and a 25,000-unit deficit.
***
Will you reject further extension of the trams and invest in other, more deserving projects?
JM: Yes. [Shortest response of the evening.]
AF: Yes – at least until lessons are learned from Lord Hardie's Edinburgh Tram Inquiry.
FM: No. Trams are a good idea. 
KS: Trams are the wrong system badly installed. Certainly shouldn't enlarge system until we understand what went wrong with the one we have.
MG: I like trams but they were badly installed. Need to learn lessons in order to improve. We should consider introducing less intrusive trolleybuses. [Men of a certain age previously pleased by mention of the Edinburgh Suburban Line now begin to flush and perspire.]
CM: No. I support trams. And integrated ticketing. And the Edinburgh Suburban Line. [Aforementioned men of a certain age are now in danger of fainting.]
***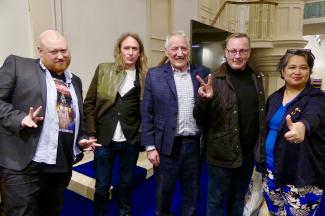 The changing of the guard. Six Independent candidates took to the stage and briefly introduced their priorities.
PP: 'I am the authentic Independent.' I've lived for 57 years in the city centre and am all too aware of Council failure to consult, not least on the hospitality 'cattle pens' on our streets. The last 10 years have reduced Edinburgh to a public toilet saturated in graffiti. [Some inks take longer to dry than others.] Council should take back leases from 'obnoxious' tartan-tat shops selling 'out-of-date shortbread and polyester kilts'.
NR: I'm a local businessman who's 'disgusted' at how Edinburgh is being run. Tourism, waste, roads, housing, student flats – it's a shambles. [LOUD APPLAUSE] I want to use my voice to express this rather than listen to the same old thing year after year. Only one councillor has been any use here (JM) and the rest have been anonymous. [LOUD APPLAUSE]
MP-C: I've witnessed many unwelcome changes in Edinburgh since 2008. [Something about a 'tsunami of inflation.] If elected I would prioritise safety on roads, and transparent consultation/follow-up. [APPLAUSE]
KI: There are two Kevins here tonight. I'm the one without a beard. I want to create jobs and make money through a Council-backed scheme to renovate furniture. It would have the secondary benefit of reducing the number of fly-tipped items. [POLITE APPLAUSE]
BPB: 'Ask any local how the city's being run and they'll tell you: "Edinburgh is a farce." Over the last decade, citizens have been failed by bizarre planning decisions and huge projects. 'Gentrification is a political project' which has ostracised locals. Too many councillors treat elected office as a second job, and too many of them aren't even from Edinburgh. They're a bunch of 'half-arsed careerists and opportunistic apparatchiks with an asphyxiating grasp on democracy'. On a 25 bus, I listened to a woman with a child complain about the extortionate expense of the Christmas Market. If elected, I'd introduce a 10 percent 'equality tax' to reinvest in local causes. I'd insist on 2 new social houses for every 1 new student flat. [LOUD APPLAUSE]
PC: A few years ago I put the wrong rubbish out on the street and was fined £70. I vowed revenge and to destroy the Council from the inside out. [LAUGHTER & APPLAUSE] I'm pro-bin-hubs. I live in a flat full of glass bottles, my blue bin has blown away to Fife, and I like anything that makes it easier to throw stuff away. My only policy is: More bins and more pick-ups. [LOUDEST APPLAUSE OF THE EVENING FROM AN AUDIENCE WHO MOSTLY DISAGREED WITH HIM]
***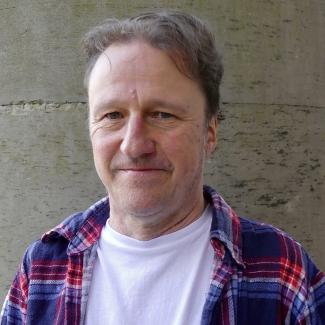 If elected, will candidates review the funding of Edinburgh Rape Crisis (which is funded through the Joint Integration Board) as it currently ghosts women who ask for women-only services (i.e. they request and never hear back). One in 5 women are raped over their lifetime.
Kevin Illingworth: Women should be able to talk. Keep funding and improve conviction rate for sexual crimes. [APPLAUSE]
BPB: [If he commented, I didn't hear him.]
PP: A trans person running a rape centre is a 'crazy'. situation. Of course women need 'safe spaces'.
NR: I have concerns.
BP-C: I don't feel qualified to comment.
PC: I like trans people. I think they're pretty cool.
CM: This is a vexed question. Some earlier answers have been discriminatory. Personal experience leads me to support well-provisioned services for victims of rape and sexual assault.
KS: I feel uncomfortable about this. I'm not transphobic and I do have trans friends who I think need to be protected. I want equality and fairness for everyone, but believe there is an important distinction between gender and sex which has to be respected. [LIGHT APPLAUSE]
FM: I have personally campaigned for male survivors. The SNP will increase funding in this area. I encourage all victims to reach out for help. [LOUD APPLAUSE]
MG: I want Edinburgh Rape Crisis to continue being funded and supported. This is a difficult topic, and argument can get too polarised. Sometimes we need to discuss better and be less hostile. [LIGHT APPLAUSE]
JM: With respect to the 'ghosting' allegation, I don't have enough details to comment. But I take whistle-blowers very seriously, and if this matter were brought to me I would subject it to a close review.
AF: I don't know enough about this to make specific comments. But Lib-Dems like [the former Cllr] Hal Osler have championed women's safety and the rights of trans-gender women.
***
With that, the meeting concluded, half-an-hour later than scheduled. Independent candidates now have an exclusive opportunity to share their opinions at greater length below before 5 May.
The time was 9.30 pm. Attendees raced for the door, neatly side-stepping buckets proffered for their superfluous change, thus – for the first time in over 20 years – contributing nothing to Spurtle's expenses and the preservation of Western liberal democracy.
Further brief thoughts from Jaundiced of Claremont will appear in Issue 317, published on 1 May.
-----------
KEVIN ILLINGWORTH – FURTHER THOUGHTS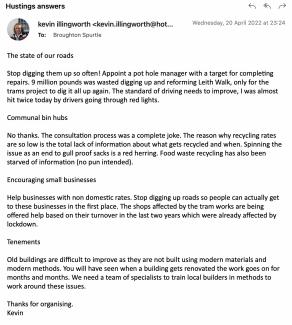 -----------
RESPONSES ON TWITTER & EMAIL
Dear Spurtle,
Here is my website link as independent candidate.Today is election day.I hope you can still add it on my profile as last time you said you can only add a website link.Even if is maybe too late, I just would like to have it add it,as least as a record-documentation.
Thank you very much for your assistance and support.
Here it is https://maria-pakpahan.ueniweb.com/
Maria Pakpahan-Campbell
Independent Candidate for Edinburgh City Centre