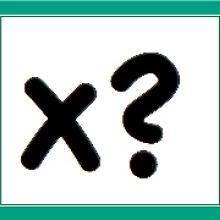 Broughton and 'Greater Spurtleshire' fall between three City of Edinburgh Council wards. Below are the candidates for the 3 May election, with photographs and links where available. If you are aware of better links, let us know and we'll update.
The Broughton Spurtle has no party-political (or Independent candidate) affiliation. These links are intended as background information. Their contents have not been verified by the Spurtle, and their appearance or not here reflects only the ease with which they could be found.
A full list of candidates standing across the city is available here. Dates for the two Spurtle hustings appear here.

CITY CENTRE (Ward 11)

Conservative
[img_assist|nid=2848|title=|desc=|link=node|align=left|width=200|height=200]
Green
[img_assist|nid=2852|title=|desc=|link=node|align=left|width=163|height=200]
Labour
[img_assist|nid=2851|title=|desc=|link=node|align=left|width=193|height=200]
Iain James Coleman
[img_assist|nid=2842|title=|desc=|link=node|align=left|width=200|height=200]
Liberal Party in Scotland
Karen Michelle Hetherington
SNP
[img_assist|nid=2846|title=|desc=|link=node|align=left|width=190|height=200]


INVERLEITH (Ward 5)
Conservative
[img_assist|nid=2857|title=|desc=|link=node|align=left|width=171|height=200]
[img_assist|nid=2850|title=|desc=|link=node|align=left|width=200|height=200]
Green
[img_assist|nid=2854|title=|desc=|link=node|align=left|width=160|height=200]
Labour
[img_assist|nid=2858|title=|desc=|link=node|align=left|width=145|height=200]
Liberal Democrat
Tim McKay
[img_assist|nid=2843|title=|desc=|link=node|align=left|width=183|height=200]

SNP
LEITH WALK (Ward 12)
Conservative
Miles Briggs

Green
[img_assist|nid=2853|title=|desc=|link=node|align=left|width=162|height=200]
Independent
Jimmy McIntosh [Click on pdf file at foot of page for election flyer.]
Alex Wilson [Click on jpg at foot of page for election flyer.]

Labour
[img_assist|nid=2859|title=|desc=|link=node|align=left|width=200|height=200]
[img_assist|nid=2860|title=|desc=|link=node|align=left|width=166|height=200]
[img_assist|nid=2844|title=|desc=|link=node|align=left|width=187|height=200]

Liberal Party in Scotland
[img_assist|nid=2856|title=|desc=|link=node|align=left|width=200|height=198]
Scottish Anti-Cuts Coalition
John McArdle
[img_assist|nid=2913|title=|desc=|link=node|align=left|width=190|height=200]
Scottish National Party
Deidre Leanne Brock
[img_assist|nid=2855|title=|desc=|link=node|align=left|width=200|height=200]
--------------------------------------------