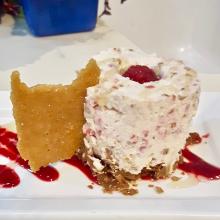 Are you feeling sweet-toothed and creative?
If so, why not try this recipe from Willie Lonnie, head chef at No. 11 Brunswick Street. Don't be intimidated – 'cranachan' comes from the Gaelic word cranachan, meaning 'an easy-to-follow recipe with a delicously impressive result'.
So roll up your trousers, get stuck in, and send us a photo of how it turned out.
INGREDIENTS
For the cranachan
150ml double cream; 250g raspberries; 200g cream cheese; 40g oats (toasted); 20ml honey; 30ml Glayva whisky
For the brandy snap
50g golden syrup; 50g butter; 50g caster sugar; 50g plain flour; 1 small pinch ground ginger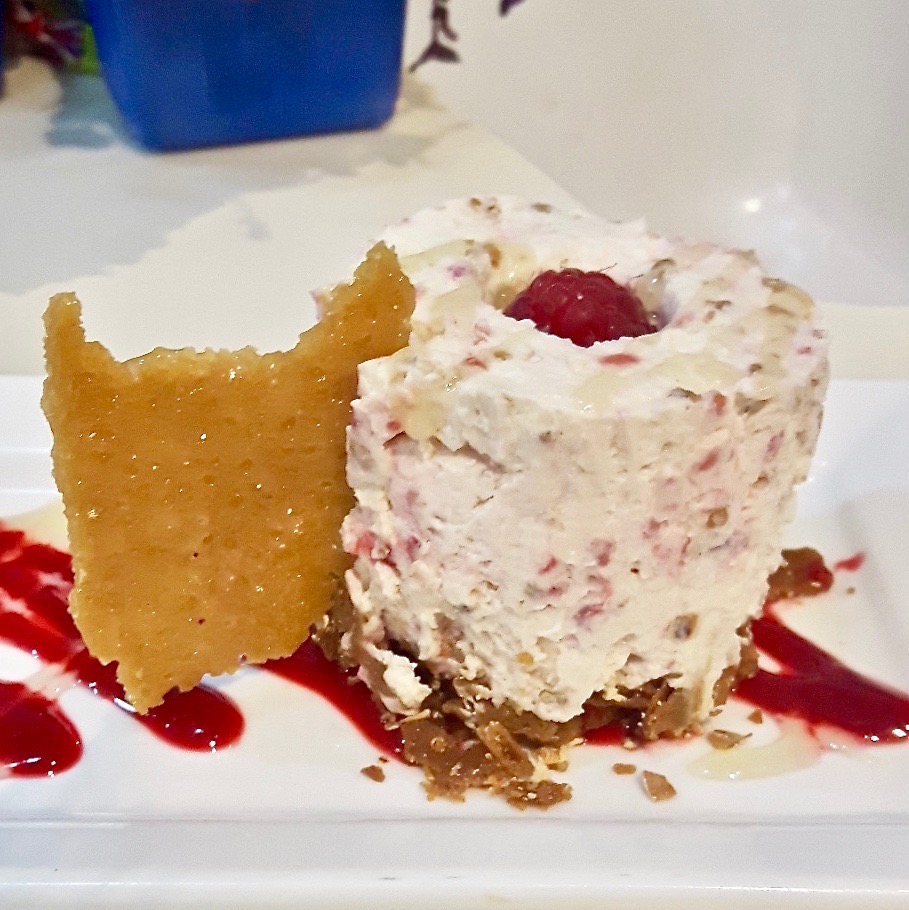 METHOD
For the cranachan
Whisk together the cream cheese, whisky, honey and caster sugar until smooth.
Whisk double cream until lightly peaking.
Toast the oats and allow to cool down.
Gently bind the raspberries and oats into the cream cheese mix. Then add the whipped cream, remembering to gently fold the mix together.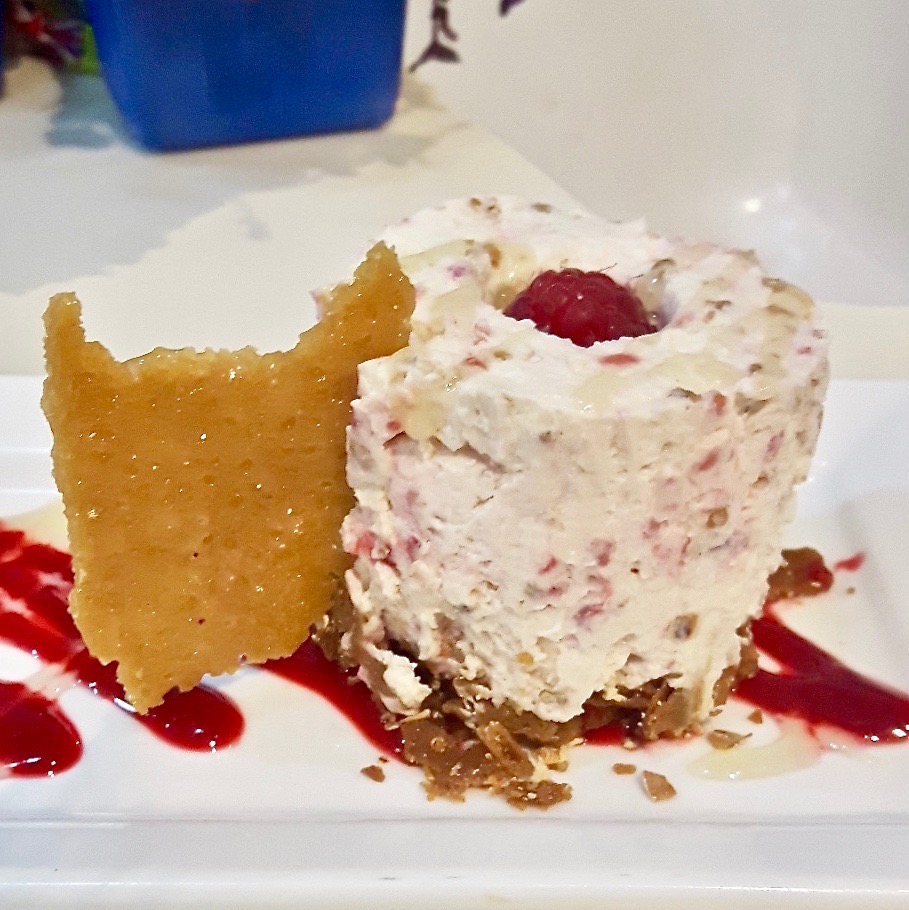 For the brandy snap
Melt the butter in a thick-base pan, add syrup and sugar. Bring to a simmer, and when sugar has dissolved add the ginger and flour. Mix well and leave to cool.
Portion the brandy snap mix, and roll it into small ball about the size of a grape. Press the ball on a silicone mat or parchment paper until flat.
Cook in the oven at 190 degrees C for 7 minutes until golden brown. Allow to cool.
For the cheesecake
Place the brandy snap base at the bottom of a round mould. Add the cheescake mix and leave to set in the fridge for 2 hours.
Remove the mould and serve with raspberry garnish.