Spurtle 's had many pokes at the state of Edinburgh's bins and birds over the years – most recently on Monday (Breaking news, 2.9.13) and in August's printed edition (Issue 221).

It's good, then, to know we've alerted others to the problems, even if they don't reach all the same conclusions.
Thanks to a widely read and well-connected reader, we were alerted this morning to the fact that US comedian Greg Proops stayed in Broughton over the summer, and improvised a detailed account of the area's dubious attractions on the last night of his Fringe run at the Gilded Balloon.

Gulls, rubbish, corpses, collapsing ceilings, play equipment, the Scottish tongue and – gulp – local journalism all featured.

An audio tape of the show was issued yesterday as a podcast, and is now downloadable for free at: The Smartest Man in the World.

'O would some power the giftie gie us to see ourselves as others see us.' And then stop.
Image top-right: Wikimedia Commons.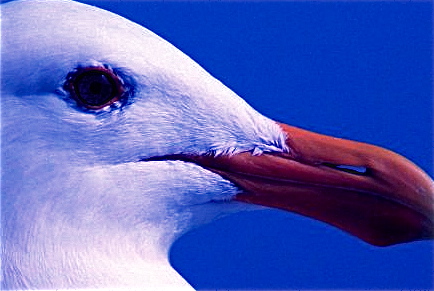 Do you have views on this or any other of Spurtle's Breaking news? Do you have a local story you think we should be covering? Please let us know! You can contact us by email spurtle@hotmail.co.uk on Facebook Broughton Spurtle or Twitter @theSpurtle