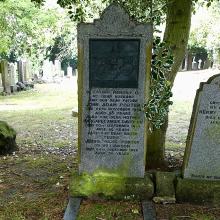 Spurtle visited Comely Bank Cemetery for the first time this morning. It was opened in 1843, and we had hoped to discover a wealth of funerary architecture matching that in the jungles of Warriston. No such luck.
Wherever the Victorian monuments are, they evaded us. But there were many interesting 20th-century compensations, including this curiosity with a Broughton connection.
It is the grave of John Adam Porter (and family), born 1894, who died in 1952 aged 58.
And on closer inspection, the bronze bas-relief reveals this unexpected portrait and inscription:
JOCK PORTER
SCOTLAND'S FIRST T.T. WINNER. 1923 AND 1924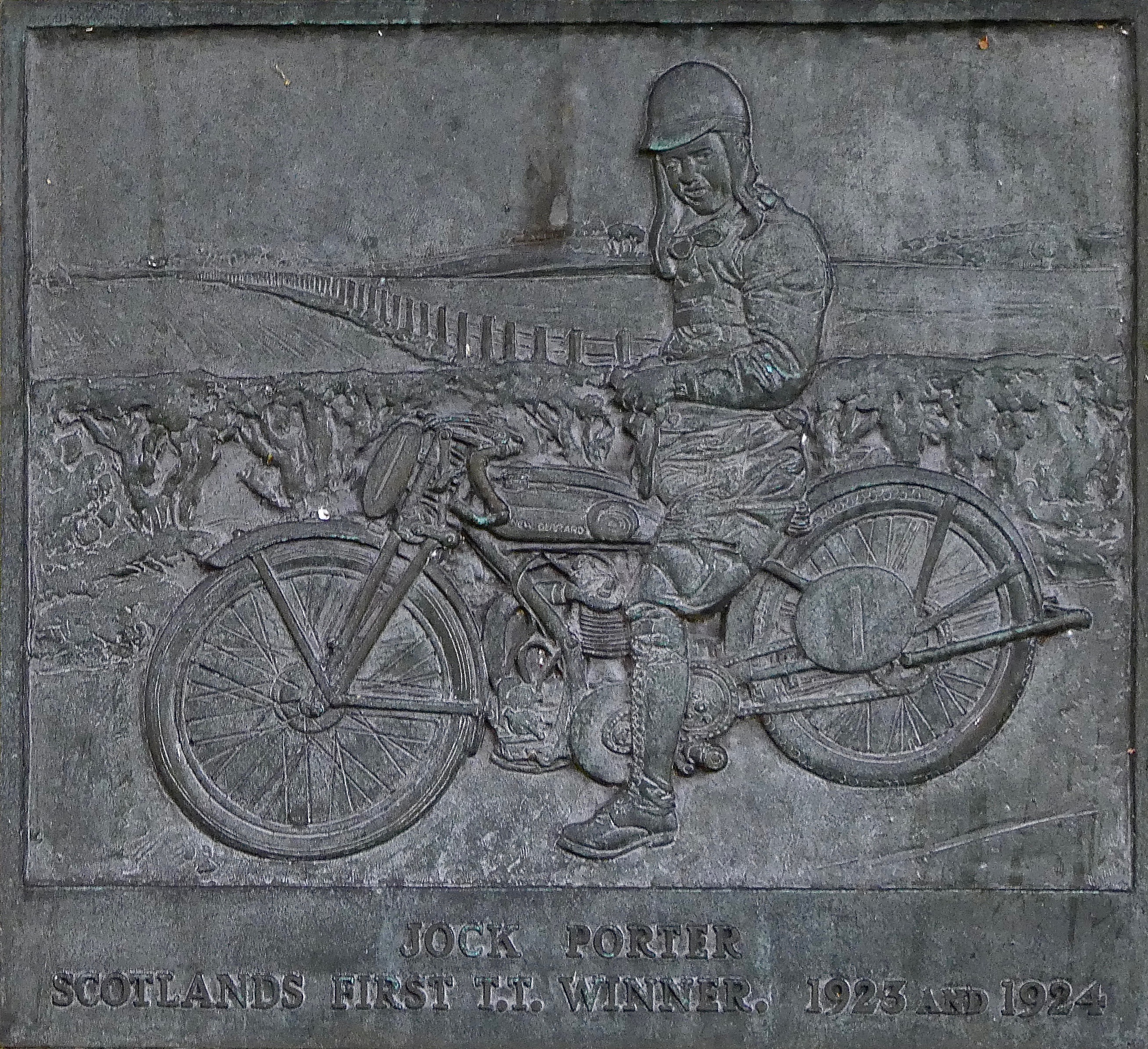 A little online research reveals that Porter first entered the Isle of Man T.T. (Tourist Trophy) in 1922, but failed to finish.
The next year he entered the Lightweight 250cc class and won, with an average speed of 51.93 mph. In 1924 he won the Ultra lightweigh 175cc class with an average speed of 51.21 mph, and in 1925 came third with an average speed of 50.98 mph.
He went on to find multiple European success as a racer throughout the 1920s, all the while assembling and selling his own designs (variations of the New Gerrard marque) from his garage/showroom at 25, 26, 27 Greenside Place (now the Theatre Royal Bar). At around this time, Porter seems to have lived at 27 Montgomery Street.
In a 1935 Post Office Directory, the business is listed as Porter's Motor Mart, 'car, cycle and motor cycle dealer; repairs promptly executed'.
Follow this link for splendid photographs of one such beast, and this one for another in the possession of the National Museum of Scotland.
Spurtle has searched for but not yet found a detailed obituary of Porter himself. Can any reader help?
UPDATE (8.6.18)
Visited the real thing (by appointment) in the National Museum of Scotland's Collection Centre on West Granton Road yesterday. 'This example [from 1924] is possibly the sole surviving example of an all Scottish mortorcycle as the sleeve engine was made by Barr & Stroud of Glasgow.'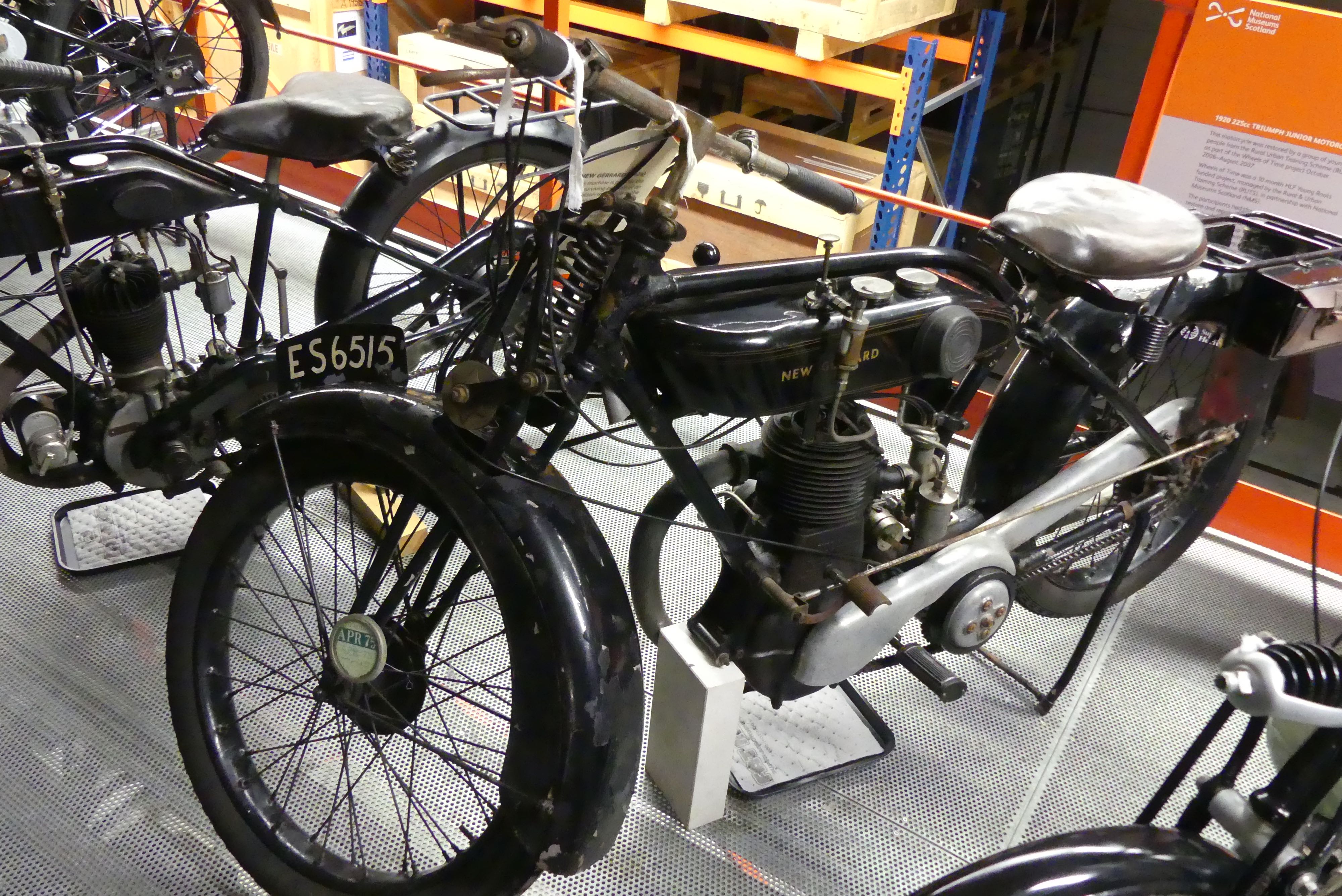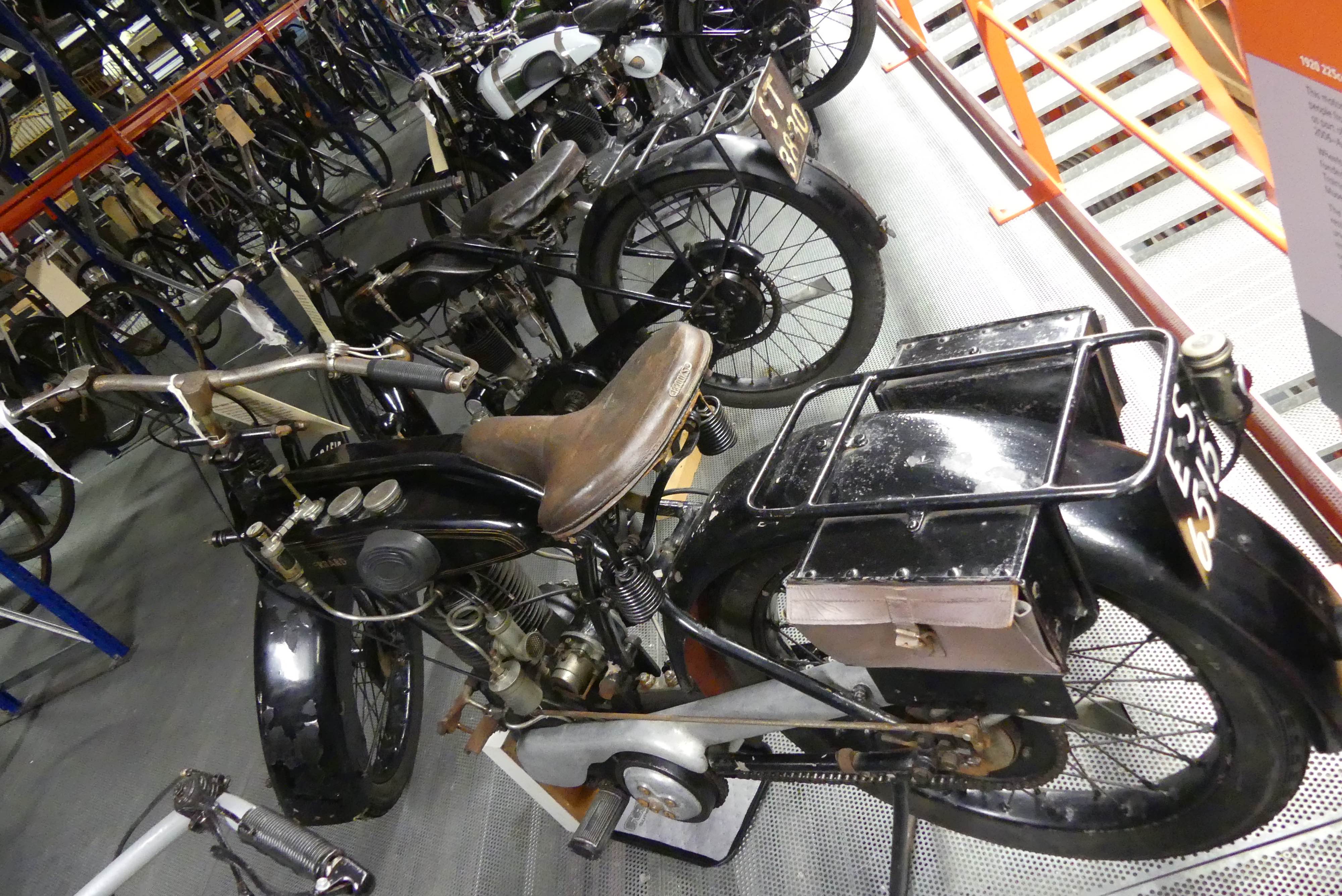 -----------