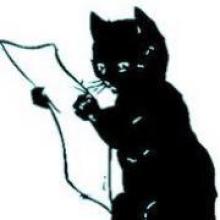 As you read this, team members in sundresses, sandals, and sombreros are already wading across the barony with the latest sizzling copies of the Broughton Spurtle.
This month's issue begins on Page 1 with bollards, moves on to a public rift, detours via unusually sized body parts, and concludes with a new Place for Edinburgh communities.
If you think that sounds exciting, wait till you hear about Page 2. Loveliness, all manner of beards, avoiding the kindness of strangers, tourism, and crashing bores at the supermarket precede a sackful of problems, a fresh look at begging, and all the latest about bins and power cookies.
Page 3 goes inside out in Bellevue Crescent, peers under a rock in the Licensing Department, divides Spurtleshire by ten, and has a close look at Percy Portsmouth's Prudence. There follow items on burds and Pilates, maggot wagons in parks, MacRaffles, and a possible final setback for the owner of a garage suitable mostly for autonomous cars willing to self-cater.
Do you enjoy grammar? Page 4 will scratch your itch. We worry about plazas, mourn the loss of a cottage, celebrate a new hole, and consider briefly the desirability of people living together as a family.
June's Spurtle is ripe, plucked, and ready to peel. Pick up your copy from any of the usual shops, bars, restaurants and libraries between Pilrig Street and Stockbridge, Queen Street and Canonmills. Or, if you prefer your fruit in glorious summer colour, download the pdf from our Homepage after midnight tonight.
And finally … don't forget that Spurtle is always looking for new ideas, writers, and people with Wellington boots they can lend us.
You can reach us at spurtle@hotmail.co.uk and @theSpurtle and Facebook