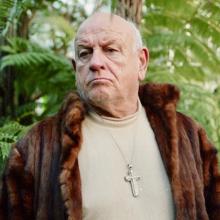 As mentioned in Issue 275, the subject of the 2017 film The King and I is kenspeckle local resident Graham Croan Bee.
Croan Bee lives in Scotland Street and is well known in a sartorial way for what he chooses to wear and when he doesn't. He is also noted for imparting memorable greetings to all creatures great and small as he meanders in and around the area. Not infrequently, he bears fine bouquets of flowers. He belongs to the numerous Croan Bee family and is uncle to Daniel, current proprietor of Something Fishy in Broughton Street.
The film opens a casement on this remarkable gentleman's world as we enter his astonishing residence and accompany him to a winter garden in Fife. He holds forth on his life and general ethos to long-time friend Juliet Henderson (of the Edinburgh vegan and vegetarian restaurant family).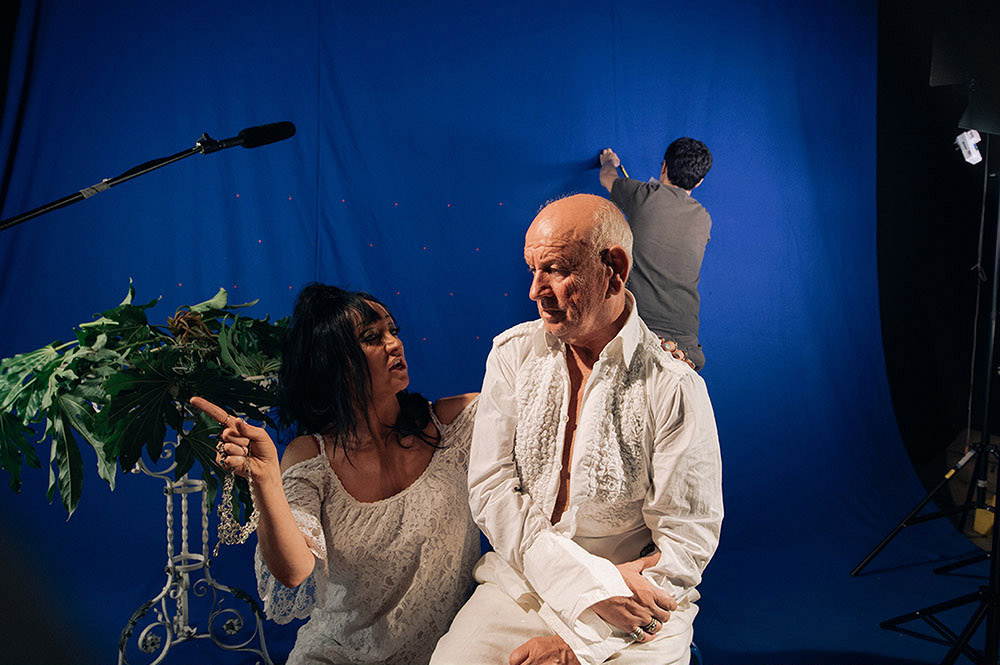 Director Daniel Cook describes the film as 'primarily a portrait of an Edinburgh resident and unique character. It gives a glimpse into his fantastical life, seemingly existing in a timeless dream-zone, untouched by the contemporary world.'
Croan Bee's home is devoted to beauty and beautiful things. No matter if the ceiling splinters or dishes gather in an overflowing sink. All will be well or should be well is his perspective on things.
Here there is an entire Corinthian pillar, there a mantelshelf of brass candlesticks. A crystal chandalier shines and many candles glow. In book and statuary, there are references to the classical world of Greece and Rome. Almost incidentally in the film, there is a glimpse of a grand piano on which is a photograph of the filmstar Ava Gardner, whom Graham knew during his years in London.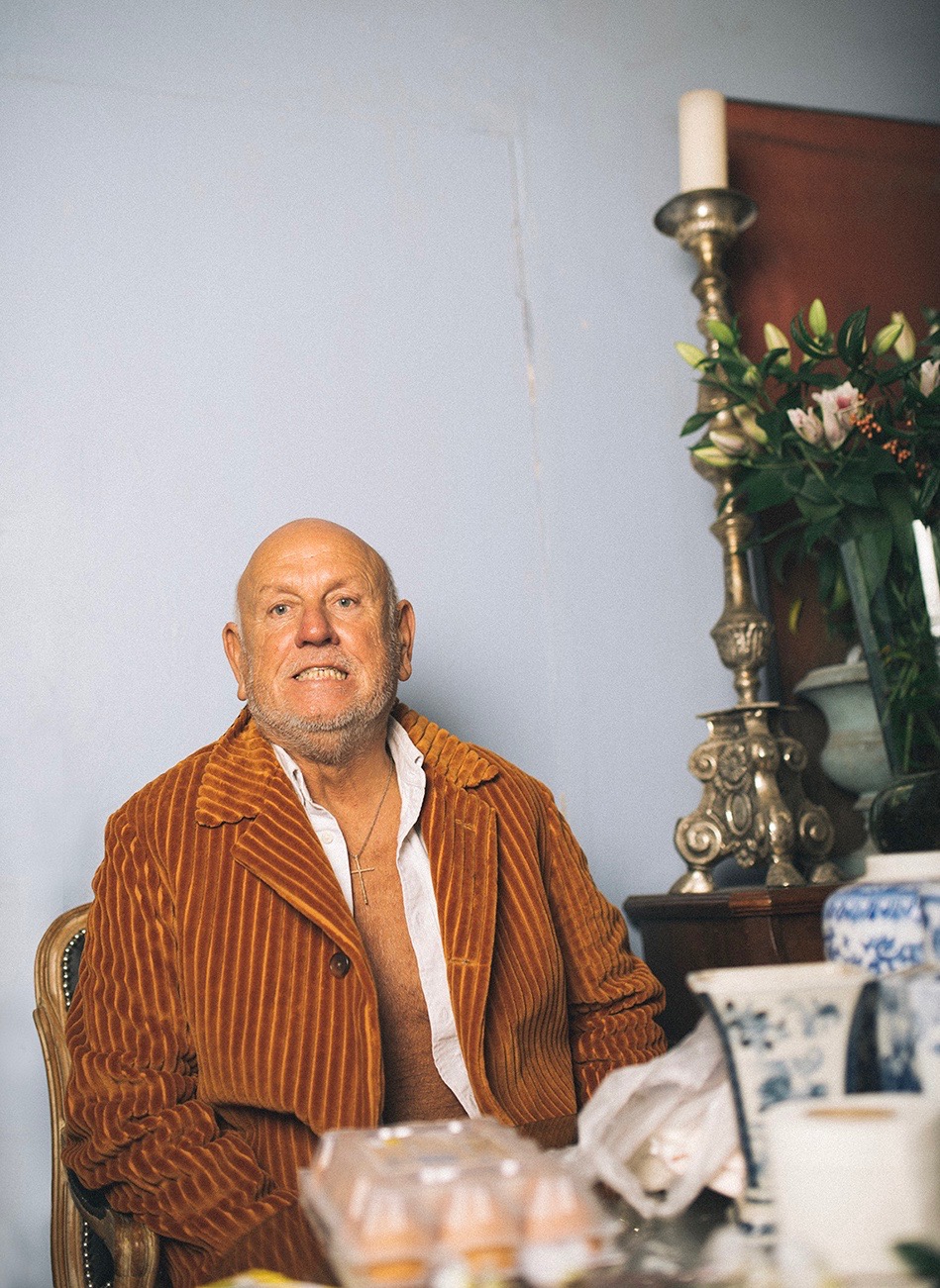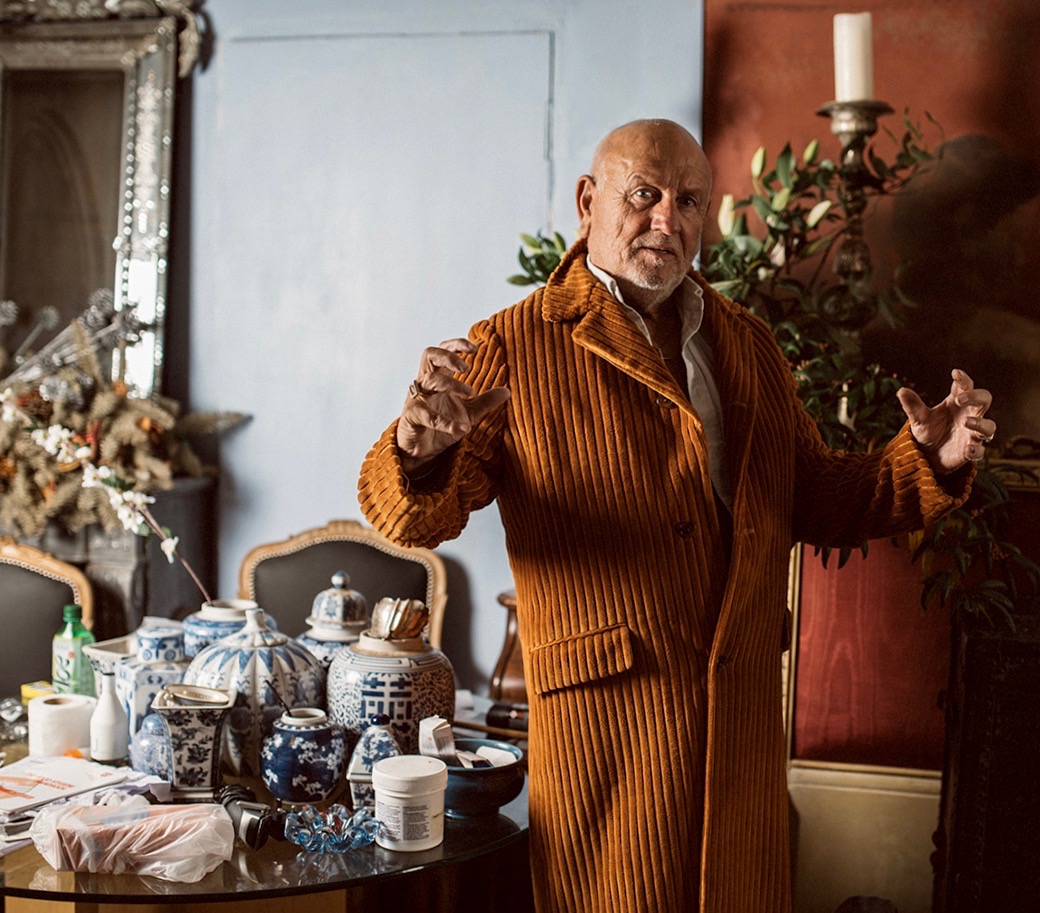 In salutation to Bee's distinguished career in floral art in Stockbridge and London, snowdrifts of fleurs immortelles proliferate throughout the flat, and in the film snowy petals gently fall, linking Croan Bee to his winter conversation with Henderson in the great garden of Glassmount House in Fife. This property, coincidentally, is owned by Renee Thomson, who is fondly remembered for her glorious box of delights – Utilities – which preceded Concrete Wardrobe's emporium on Broughton Street.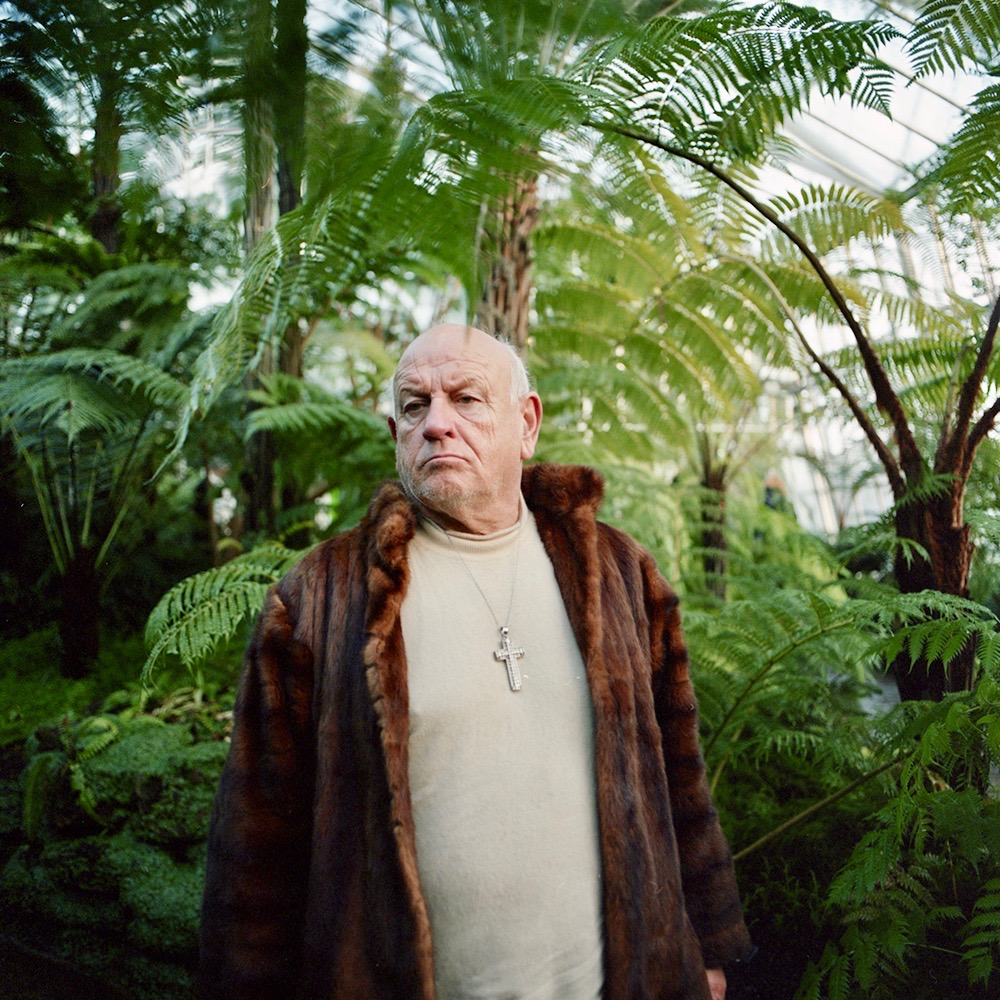 'The piece employs a mixture of "fly-on-the-wall" camera work and short interviews,' explains Cook, 'presenting a performative dream world as well as a self-referential meditation on life, memory and filmmaking.' Its conclusion explains the film's title, and is a quite sublime coup de théâtre which will live in the memory of all who are privileged to see it.
The King and I has won multiple awards worldwide, including: the 2017 John Watson Prize (Scottish National Gallery 2017), Helen A. Bequest Award (Edinburgh University 2017), Talbot Rice Acquisitions Award (Talbot Rice Gallery 2017), and Award of Recognition: Documentary Short (IndieFest Film Awards, California 2017), the Hilton Memorial Award, Glasgow Film Festival 2018, the Hidden Door Jurors' Prize for Innovation (Hidden Door Festival, Leith, 2018). It has also premiered at the Berlin REC Festival 2017 and the Buddha International Festival in Pune, India 2018).
An excerpt is free to view HERE—John Ross Maclean
[This is an extended version of the article which appears in August's Issue 276. All images used here and in print appear with permission.]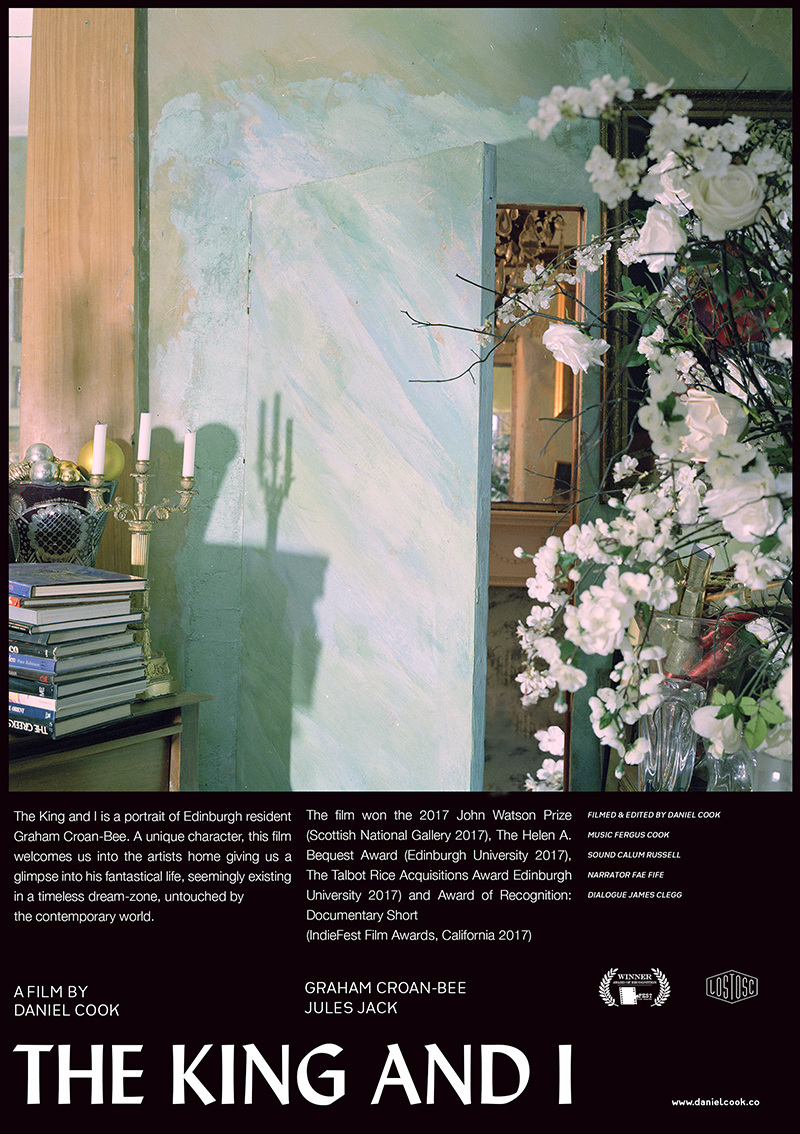 --------