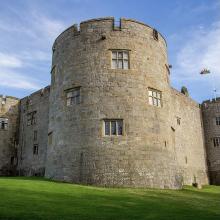 Chirk, Conway, Denbigh, Kenilworth, Ludlow, Raglan, Rhuddlan, Stirling, and Warwick. What's the connection?
If you answered 'Towns with a medieval castle mostly in North Wales' then you're wrong.
They are in fact the product names for a range of Group 2 access covers produced in the UK for nearly 40 years.
Earlier today, the Spurtle editor tripped over this example at the corner of Frederick and George Streets, twisting a knee in the process but also becoming intrigued by the name and its peculiar details.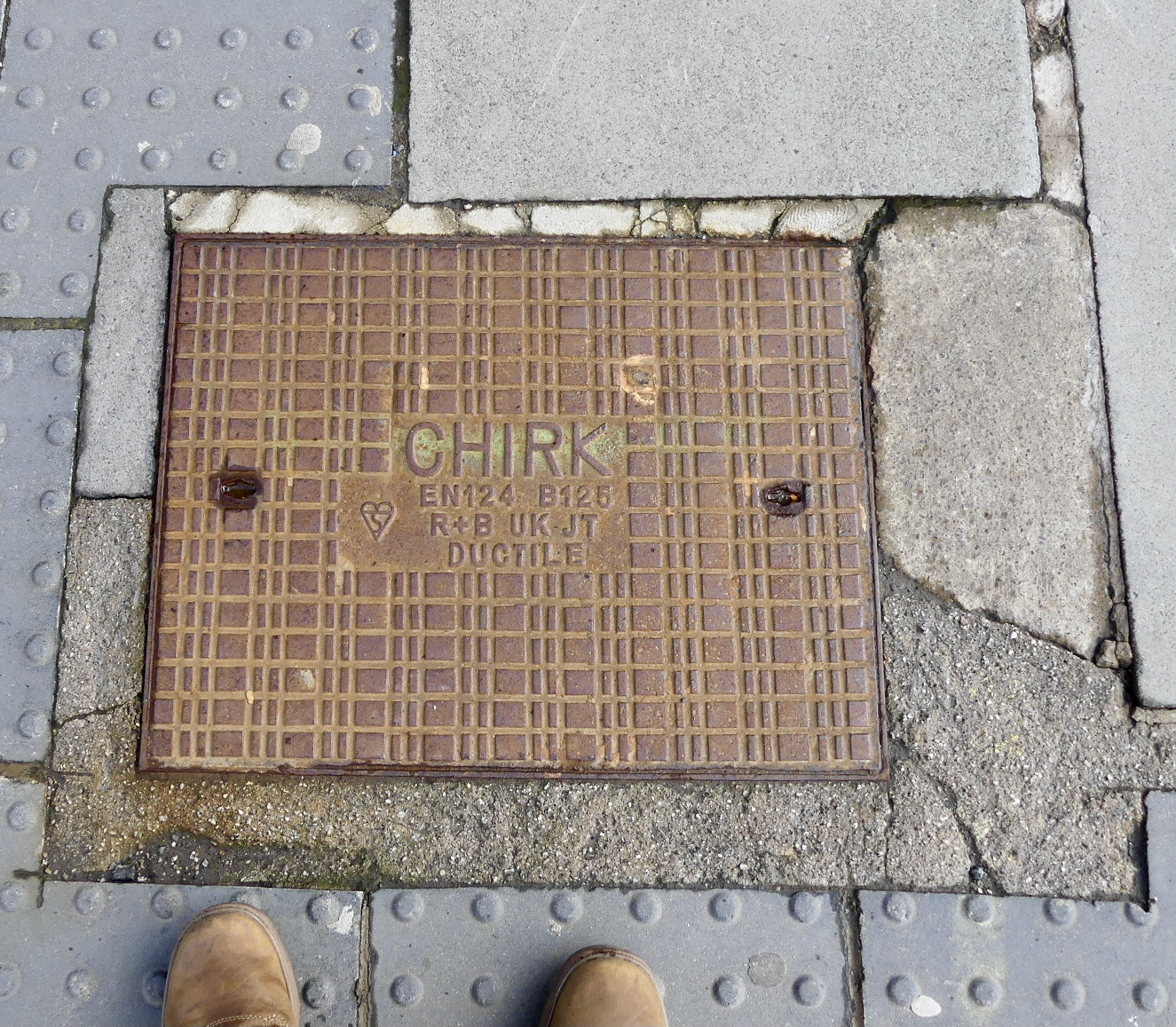 A little more research this afternoon revealed that R&B UK JT Limited is the name of the family-run manufacturer. Founded in 1982 as Voltbridge Limited before changing its name in 1988, the firm now employs about 10 staff, and prides itself on being one of the UK's principal suppliers of municipal castings, covers and gratings. It is based in Telford, Shropshire.
B125 access covers come in 9 specifications, and are designed for use in pedestrian areas that are subject to occasional vehicular traffic or pavements where kerb mounting is common. This is disturbing given that the cover shown above is immediately adjacent to a pedestrian crossing.
All Chirks measure 600mm x 450mm over a base of 670mm x 520mm, but you can choose between depths of 40mm and 75mm according to need.
They have a black-coated finish (fresh from the factory), are locking (with a turn-buckle system to deter unauthorised lifting), ventilated, and feature a safety grid and sealing plate for a single seal frame as shown below.

The symbol resembling a cracked ice cream cone with two scoops in it is the BSI Kitemark, meaning in this case that the product conforms to British Standard EN 124.
That is all we know on Chirks and all we need to know. A small prize will be awarded to the reader supplying photos of the greatest number of different models of R&B UK JT castle-related access covers in the B125 range by midnight on Sunday. Please include a photo and note of the location.
There, that's your weekend sorted.
[Image top-right: Wikimedia Commons].