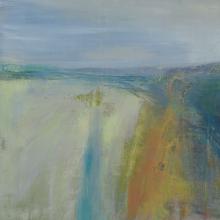 Gayfield Creative Spaces and Whitespace in Gayfield Square are proving a real draw this Festival, showcasing a variety of innovative and thought-provoking events in dizzyingly quick succession.
This disorganised reviewer just managed to catch the last hour of In Our Element, a group exhibition of landscapes painted en plein air.
Among those works which particularly caught the eye was Edinburgh-based Josie McConnell's semi-abstract 'Beach 2', part of her ungoing project to capture 'the underlying structures, rhythms and functions of the land'.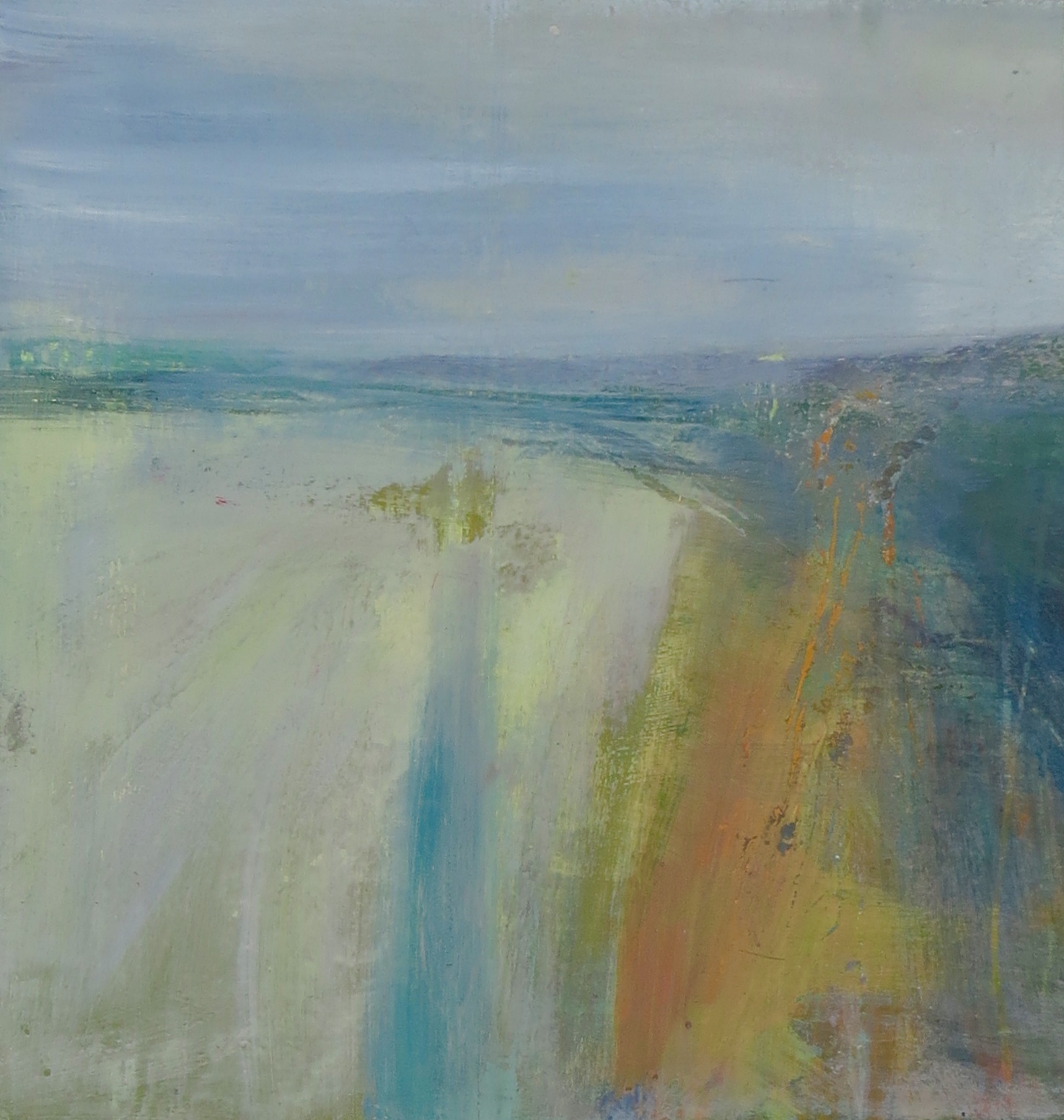 I also enjoyed Moira MacDougall's evocative 'Winter Trees, Flotterstone': a darkly atmospheric work, even on this sunniest of days.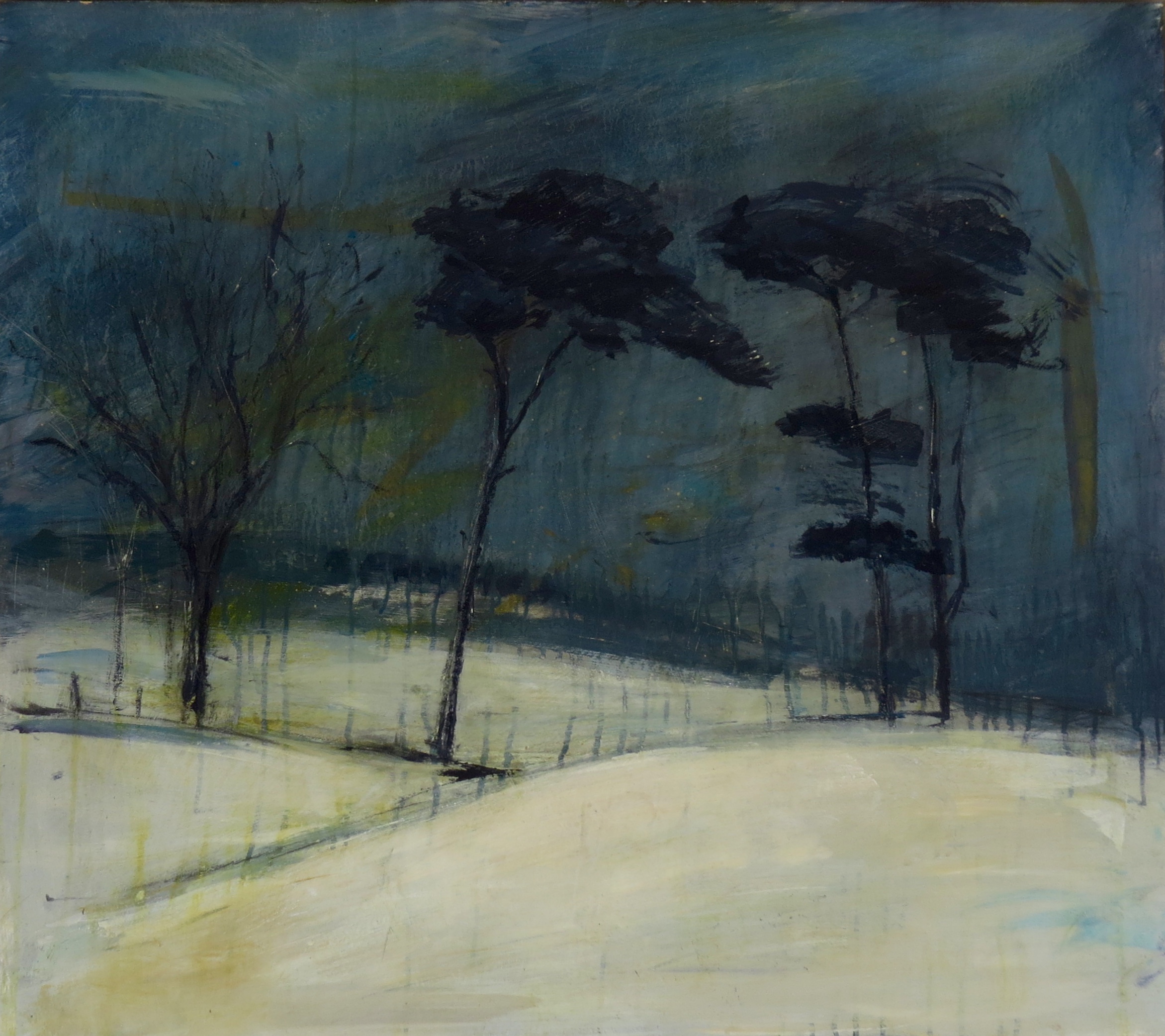 Flotterstone also features in Elizabeth Strong's 12-part 360º view of the area. The individual pieces follow a continuous panoramic sequence, which may be begun and ended anywhere. You can still ponder the original at MacNaughtan's Bookshop, or follow Spurtle's example and cheat using postcards.
All the artists represented in this exhibition met on the Leith School of Art's year-long Landscape course, and many intend to exhibit here again next year. On this showing, it will be well worth attending earlier.