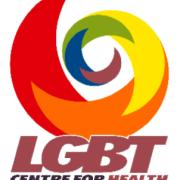 The second annual LGBT arts festival starts on 21 February at the LGBT Centre at 9 Howe Street.
With funding this year from the Lottery Post Code, the event will feature 'bigger, better and brand new activities' including painting, sculpture, drama, writing, music and lampshade-making (for a full programme visit www.lgbthealth.org.uk).
Participants can also work with National Galleries of Scotland staff to access and respond to works by the influential US photographer Diane Arbus (1923–71). Arbus's images depicted marginalised physical and social groups, and 69 of her photos will be exhibited later this year in the Artist Rooms at the Dean Gallery.
LGBT's arts festival will culminate on 12 March in an exhibition and performance evening featuring the work of those who've taken part.
The LGBT Centre is a Scottish charity promoting lesbian, gay, bisexual and transgender people's health and wellbeing. To find out more, contact Lauren Fox at lauren@lgbthealth.org.uk, Tel. 523 1100.