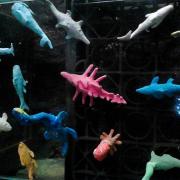 Garage was definitely one of my highlights of last year's Festivals, writes Ella Taylor-Smith. I plastered my Facebook with photies and went on about it to anyone who couldn't get away from me. So, I was really looking forward to seeing the new exhibition this year.
Garage is someone's New Town home, garden and (of course) garages, partially converted into a kind of gallery. The space is run by artists and they have extended the opportunity to a good spread of contemporaries, showing a variety of site-specific and slightly more traditional works.
The exhibition is only open in the afternoons at the weekend (12–4pm), but it's really worth trying to get along, this weekend.
This year, we were feeling a little jaded when we got there – a combination of an over-enthusiastic start to the Fringe and a dispiriting visit to the Genzken exhibition at Inverleith House (whatever).
Having found the entrance to Garage again, I took an interest in Thomas Dall MacGregor's copperplate etchings (see photo below of Parlé (view from a forensic mental health unit window)). At first I thought the artist had displayed prints taken throughout the aquatint process, serially, to give the effect of nightfall: a progression of dark. However, up close, it seemed as though this was achieved by leaving more ink on the plate before the night-time printings. Simple and effective (though I may well be wrong about the technique).

We were further coaxed out of our ennui by Ailie Rutherford's intricate pencil drawings of strange creatures in domestic settings (Man After Man About The House). I remembered flat-shares, without regret.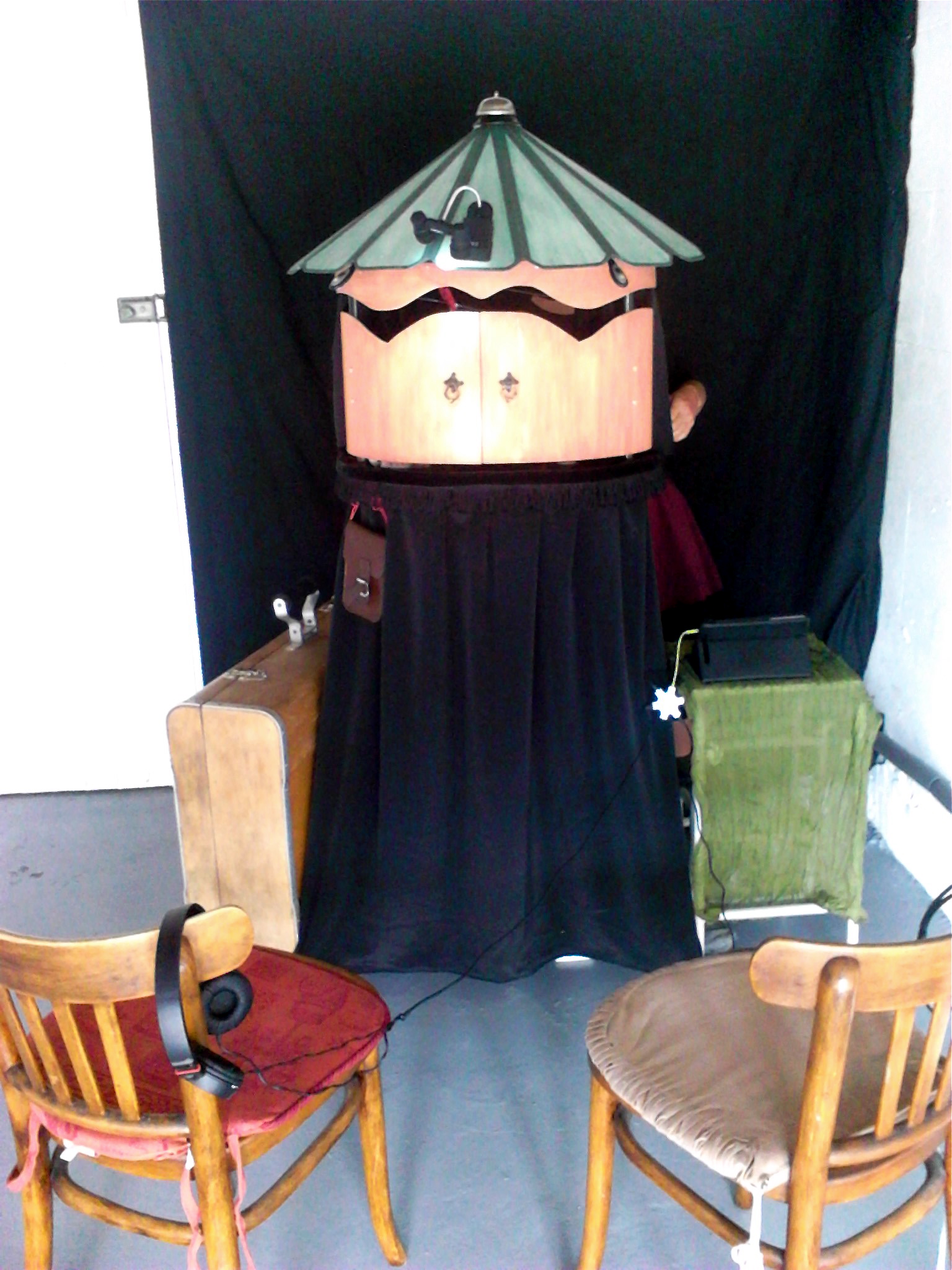 Then: an exclusive puppet show (see photo right:
This Is Not a Pipe Show
). Claudine Rivest restored our sense of wonder in art, people, the Festivals, the weekend, etc.
Well, I won't bore you with my reactions to other works in the garages, garden, living room and hall, but I will go on about Edinburgh artist Abe Locke's Plastercenosaurs (see photo below).
The front of Garage, on Northumberland Street, includes the kind of slightly damp under-street cellars that New Town residents generally use for children or wine. Locke has constructed three scenes of small Plasticine sculptures: brightly coloured creations, charming and mysterious, which display a mastery of the material, of characterisation and form.
I hear he has been moulding these creatures for over seven years and has hundreds at home. Time well spent, if you ask me. (More on YouTube.)

GARAGE, Northumberland Street North West Lane, EH3 6JQ, 07917 668 044
Saturday and Sunday, 12–4pm, or by appointment, free admission
Plus special evening events, including ART LATE NORTH, 14 August 2014, 6–10.30pm
Next weekend's special and evening events:
Thursday 14th: Art Late North, 6–10.30pm
Saturday 16th: The Rubber Bands and abstract avian jazz from the AMAZING Trumpeter Swans 7pm
Saturday 16th and Sunday 17th : short films by Master of Letters students 2013/14 from Glasgow School of Art 12-4pm
Text and photos by Ella Taylor-Smith
Garage links: