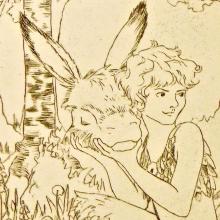 Undertaken to mark the 400th anniversary of Shakespeare's death, A Knavish Lad is an inspired retelling of A Midsummer Night's Dream.
Combining traditional intaglio printmaking with cutting-edge laser technology, the works on show in McNaughtan's Bookshop & Gallery took Edinburgh-based artist Joanna Robson two years to complete.
The result is charming, playful, romantic and mysterious, with the plot narrated initially in four, panoramic, black and white aquatinted etchings (below) to be 'read' from left to right.



There is an abundance of amusing and impossible-to-photograph detail in these, including occasional appearances by a beardless Shakespeare as one of the hempen-homespun players, and numerous owls and rabbits dressed in Elizabethan ruffs. There is also an anachronistic mix of fashions, perhaps reflecting Robson's fusion of state-of-the-art technique with allusions to the Golden Age of British book illustration.
Two of the scenes are then more simply repeated as black line etchings, including that of Puck and Bottom in 'With thine own eyes peep' (top right).
So far so good. But it is with a long concertina artist's book that the exhibition catches light and entirely captures the imagination.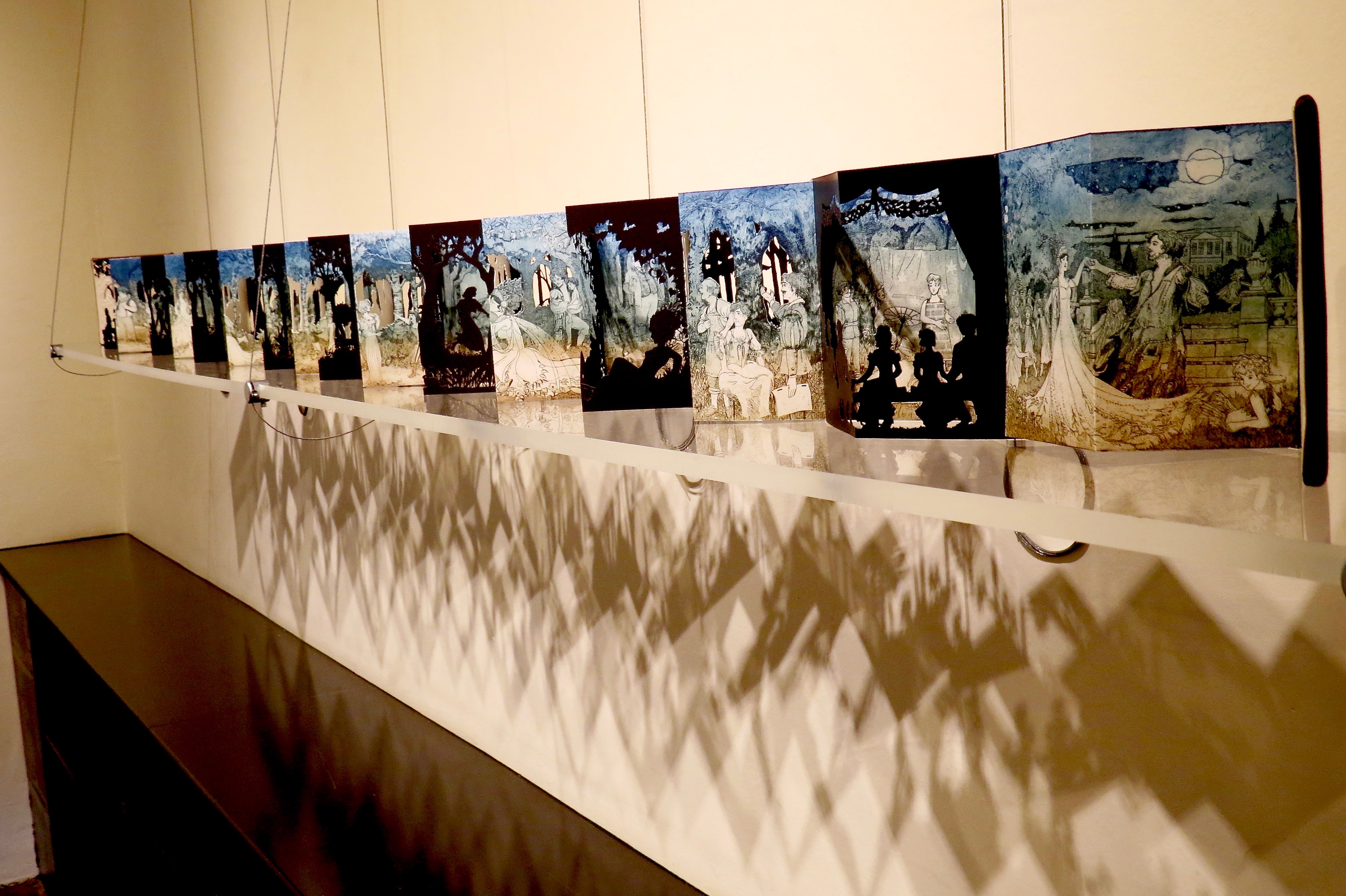 A sculptural feat, a palimpsest, a shadow show, this fairy-tale love story literally unfolds before our eyes, the dark foregrounds occasionally lending wonderful depth and intimacy to the scenes.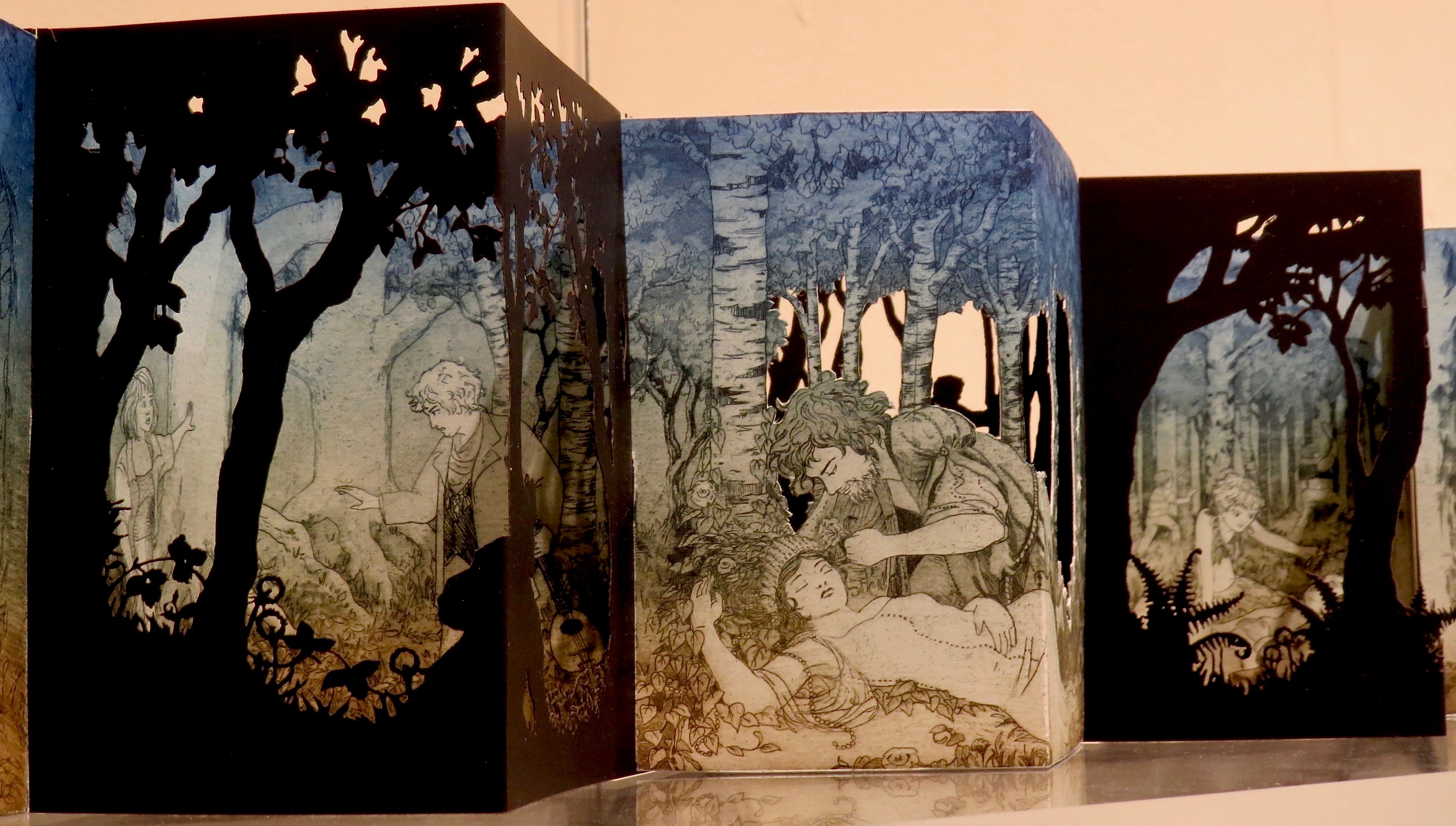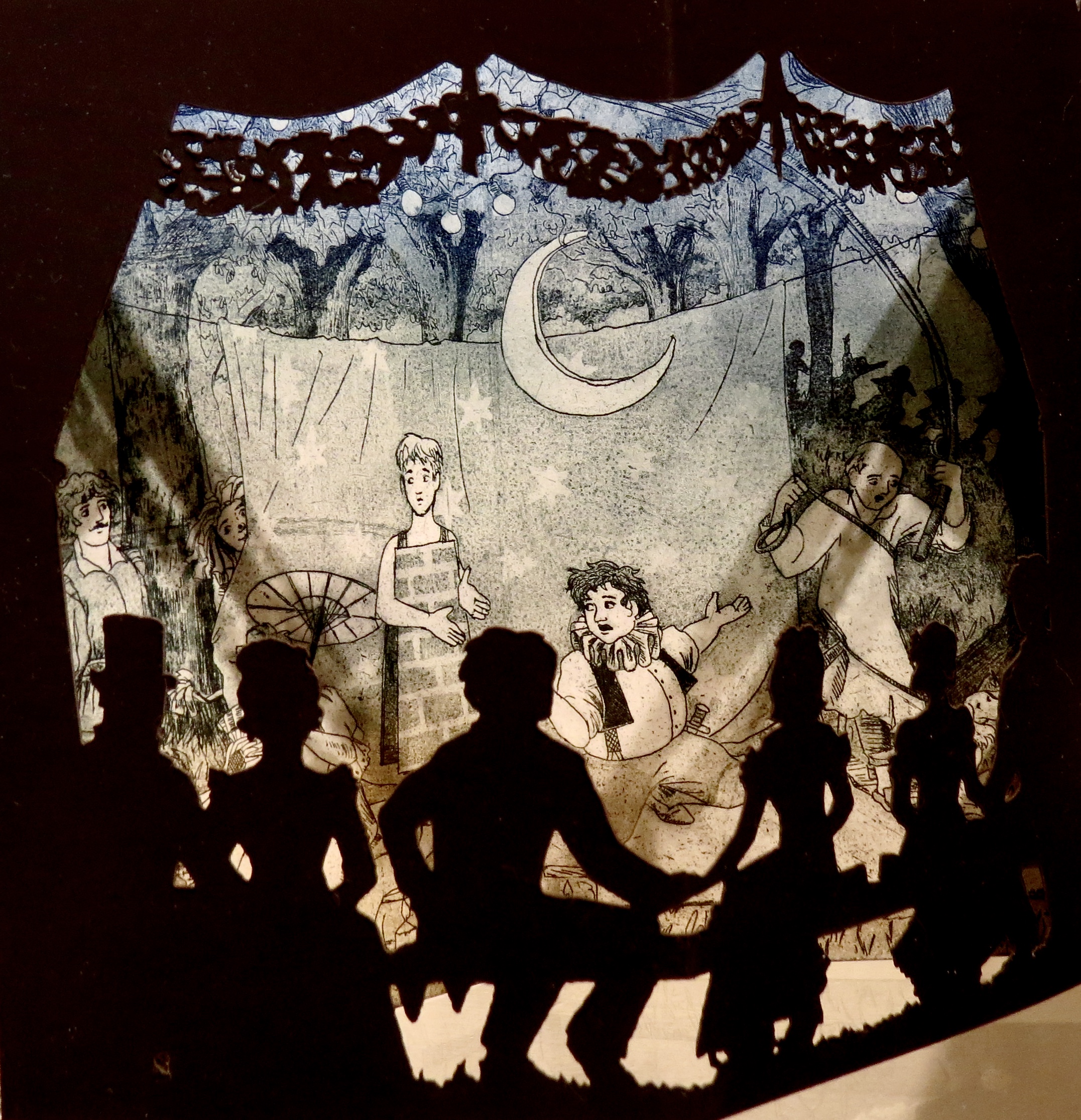 I've never seen such painstaking perfection before. Enchanting.—AM
Joanna Robson's A Knavish Lad continues at McNaughtan's Bookshop & Gallery, 11am–5pm, Tues–Sat, until 30 September.
----------------------
Rachel Bell How lovely.