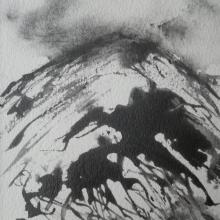 On display at The Sutton Gallery until tomorrow are works by new gallery artists Jenny Mason, Leo du Feu, Thomas Cameron and Aileen Grant. This mixed show is a chance to showcase each artist's unique style and approach towards landscape painting.
Here I've selected a favourite piece by each artist.
Aileen Grant's graphite work 'Towards the Summit' places you in the middle of a terrifying scene with such ease. Grant proves that you don't need colour to be expressive; this work leaves you glad to have two feet firmly on the ground and away from the dizzying heights of the summit.
Thomas Cameron's meticulous urban observations appear as if taken by an old camera. His work invites you to take a closer look to prove that it is actually a painting. Cameron manages to recreate everyday scenes with meticulous detail. In 'Driving Home' the captivating sunset appears like a snapshot taken from a fast moving car, too busy to stop and admire the view but the detail is stunning.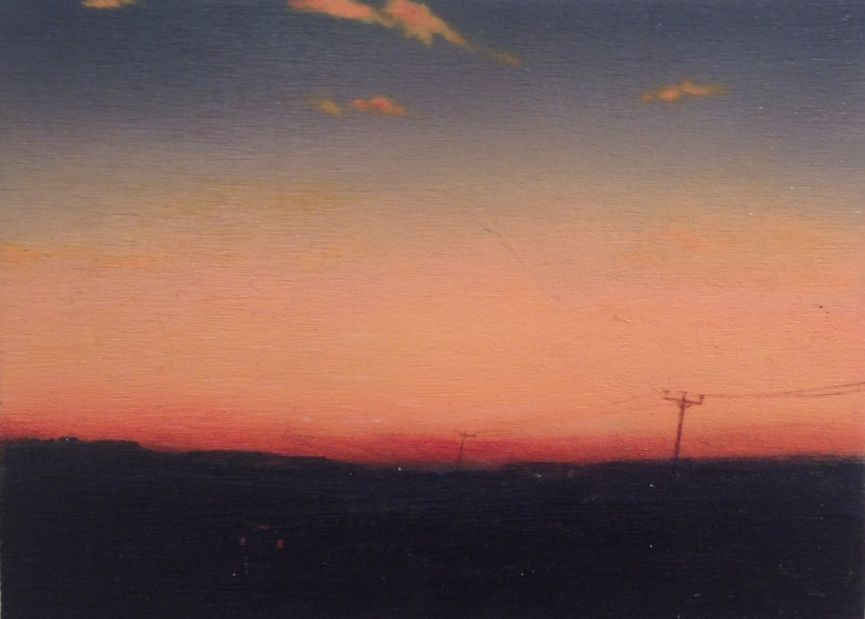 Leo du Feu's 'Overhead, Walking From Keith' is roughly the size of a postcard but is full of detail. From the misty horizon and clouded sky, to the fence and the winding road that gets lost in the distance, du Feu leaves no stone unturned and it all comes together to capture a beautiful and inviting scene.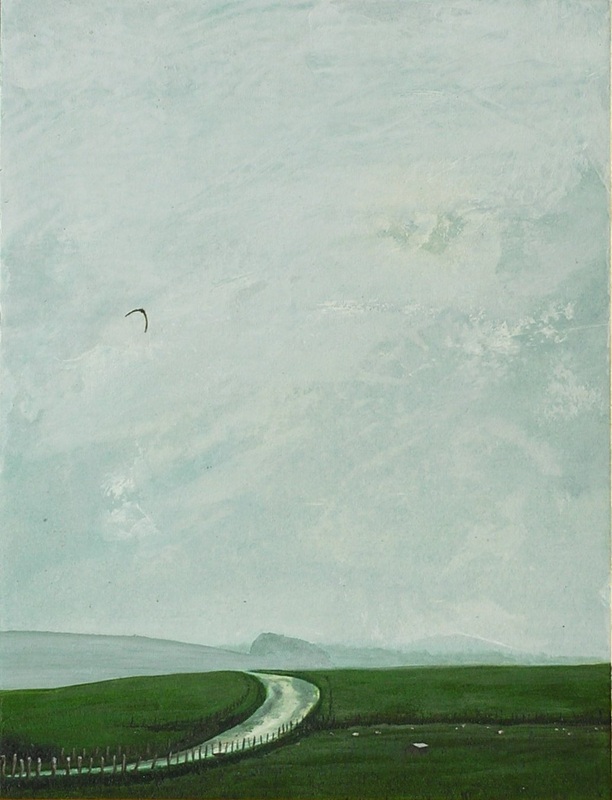 I was captivated by Jenny Mason's vivid abstract paintings, especially 'Red Moor'. There's something tempting about the use of colour which doesn't automatically connect at first but creates an entrancing effect. I won't for a moment pretend to know what her work means but I would recommend seeing it up close to bask in the colours and make your own interpretation.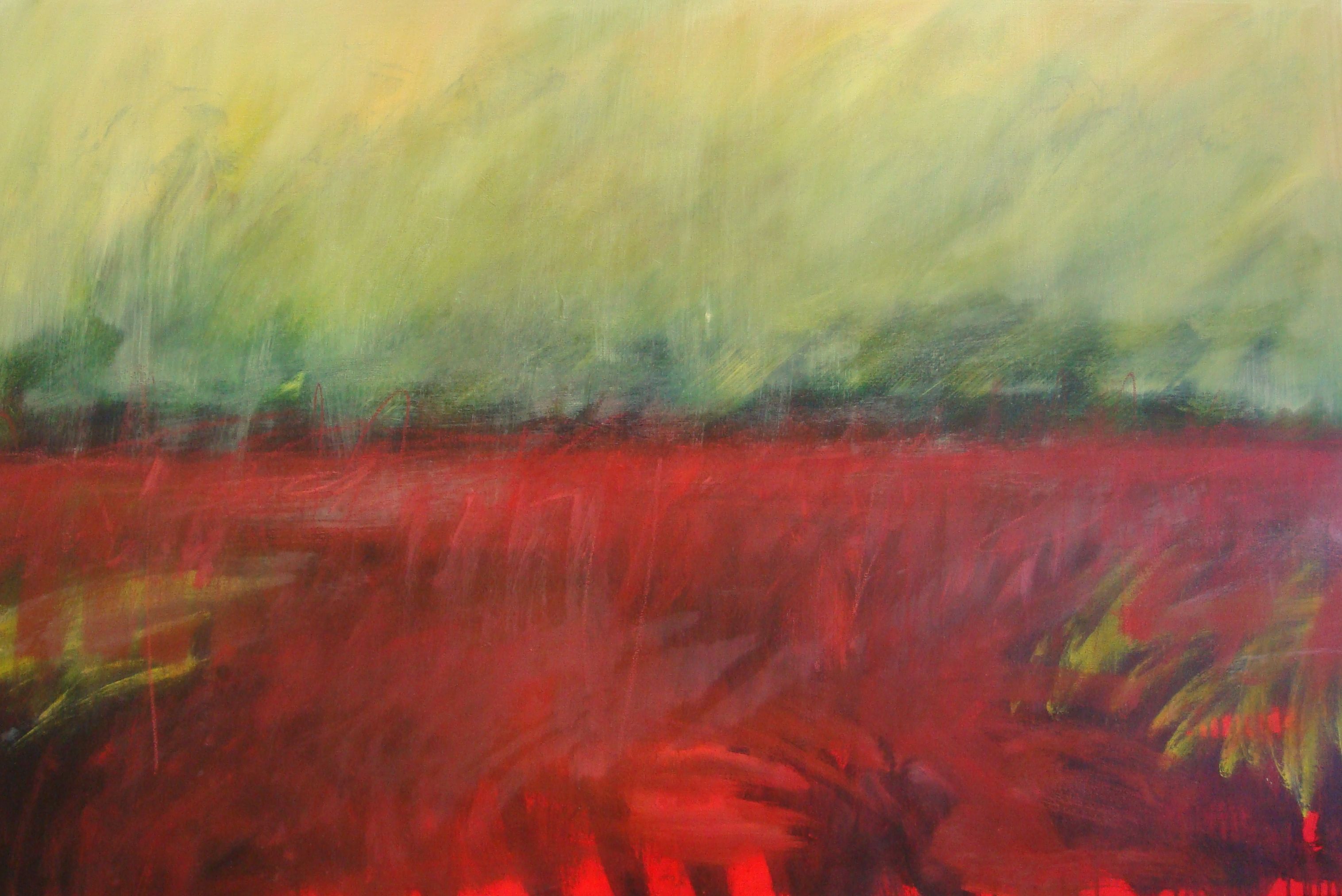 Also worth mentioning are the beautiful watercolours by gallery regular Roar Kjærnstad. These works are very different from anything else I've seen by him. Here he captures the landscapes with a minimalist approach and a perfect flourish.
All the works on display can be seen as explorations of landscape painting but each artist has their own take on it and it makes for some fascinating and contrasting results.
If you don't manage to catch this exhibition by Saturday, the gallery will hopefully be displaying more of their work in the near future. — Rhys Fullerton
This exhibition continues until Saturday 21 March at The Sutton Gallery (18a Dundas Street). Admission Free.