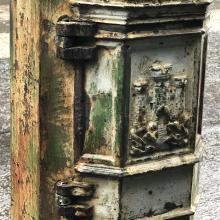 Living in a World Heritage Site, we tend – rightly – to focus on the preservation and restoration of its finest features.
But sometimes, the weathering and distress of our environs, including its more prosaic elements, has a poignant charm all of its own.
This Corporation lamppost on Calton Road is a case in point.
It was manufactured by the Edinburgh & Glasgow iron founders Mackenzie & Moncur Ltd, established in the capital in 1869 with premises first on Morrison Street, then Upper Grove Place, then – from early 1899 – Balcarres Street, deep in the heart of industrial Morningside.
The company originally specialised in conservatories, greenhouses, and hothouses, but later diversified into heating and electricity connection, general iron founding, naval ventilation, and military castings during the Second World War.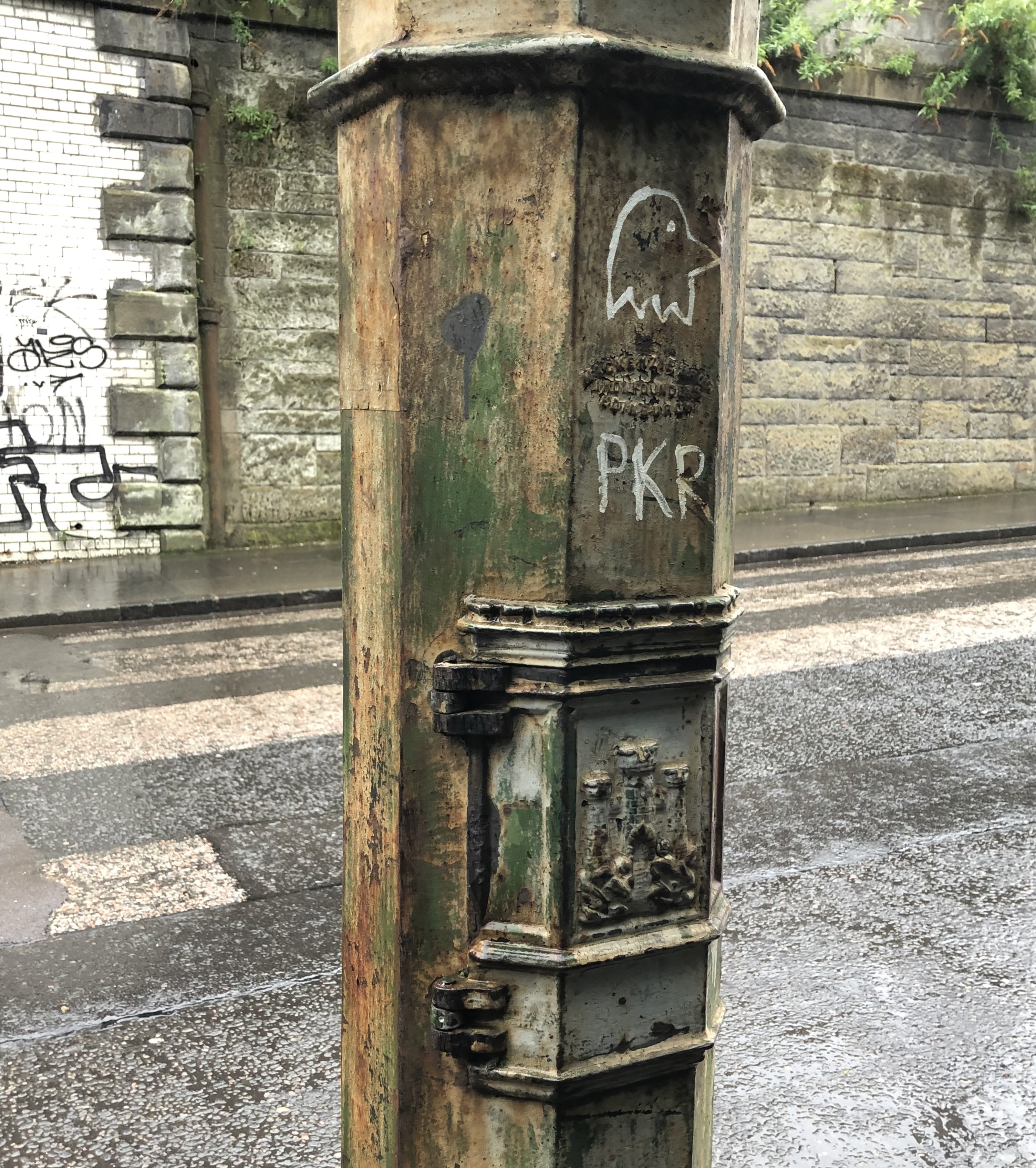 The examples of their work below were spotted in Ormiston and the Grassmarket last weekend.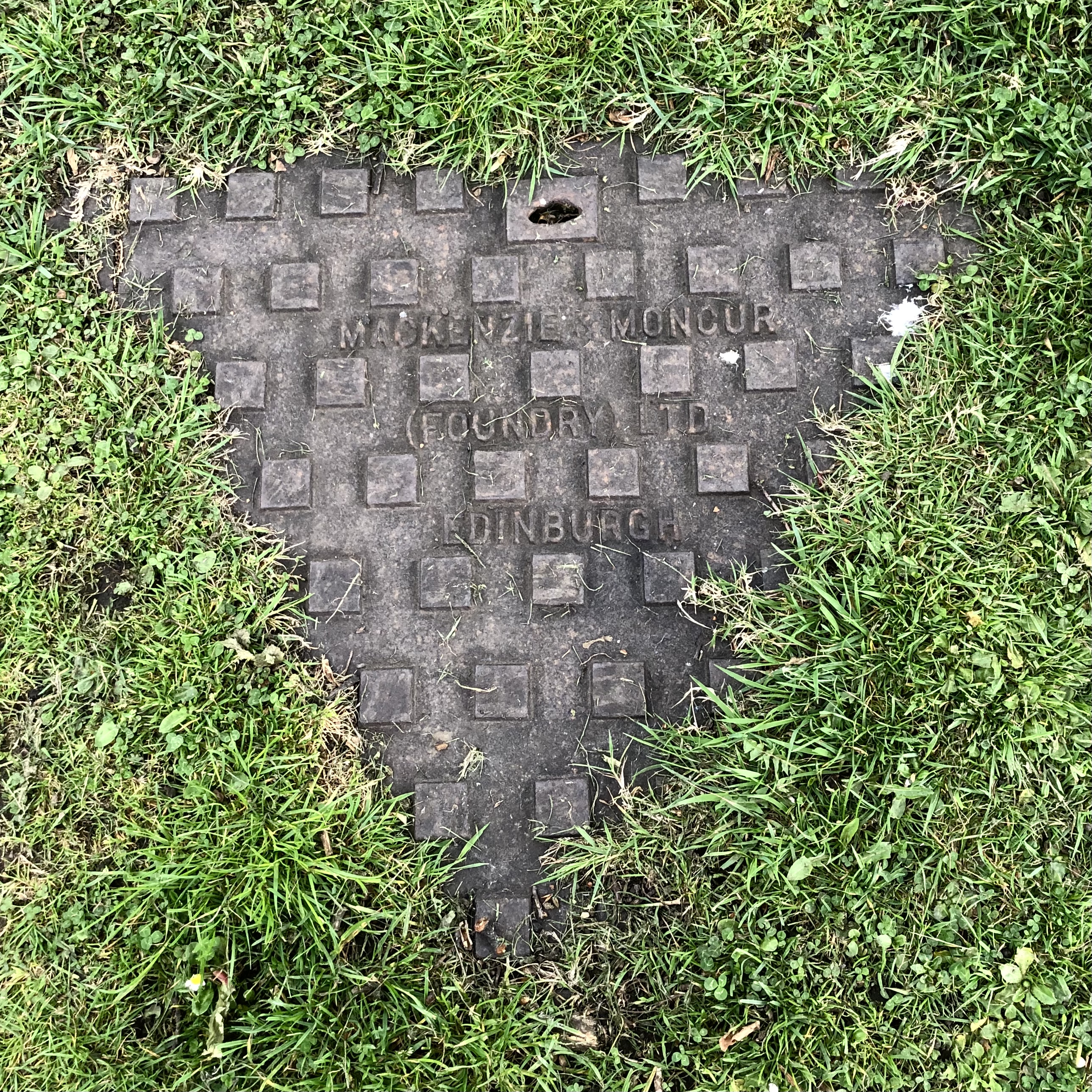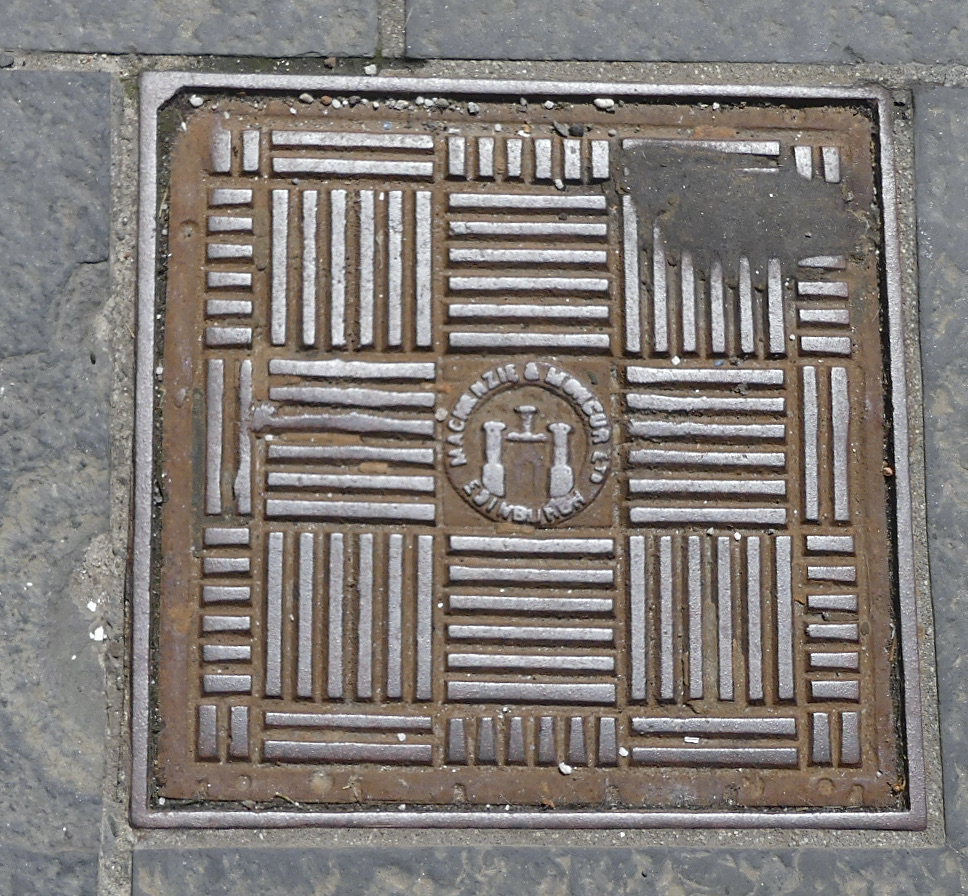 Postwar expansion for the firm continued until the 1960s, followed by gradual decline. Mackenzie & Moncur (Advisory) Ltd was finally dissolved in 1986 and Mackenzie & Moncur (Consultants) in 1998.
Records of the firm (1894–c.1989) are held by the University of Glasgow Archive Services, and a more detailed corporate history is available here.