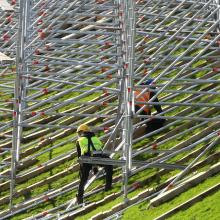 Stall holders in East Princes Street Gardens risk operating illegally during the Winter Festival.
As some readers may now know, the Cockburn Association established on Friday that the scaffold 'space-deck' in East Princes Street Gardens requires planning permission, but does not have it.
A letter from the Council 's Chief Planning officer to the Cockburn on 25 October stated that Underbelly is working to submit an application in the week beginning 11 November, but the Development Management Subcommittee is unlikely to process that application until after the Christmas holiday.
This cart-before-horse approach – particularly in a case of such controversial scale and impact – is embarrassing for promoters of the Winter Festival.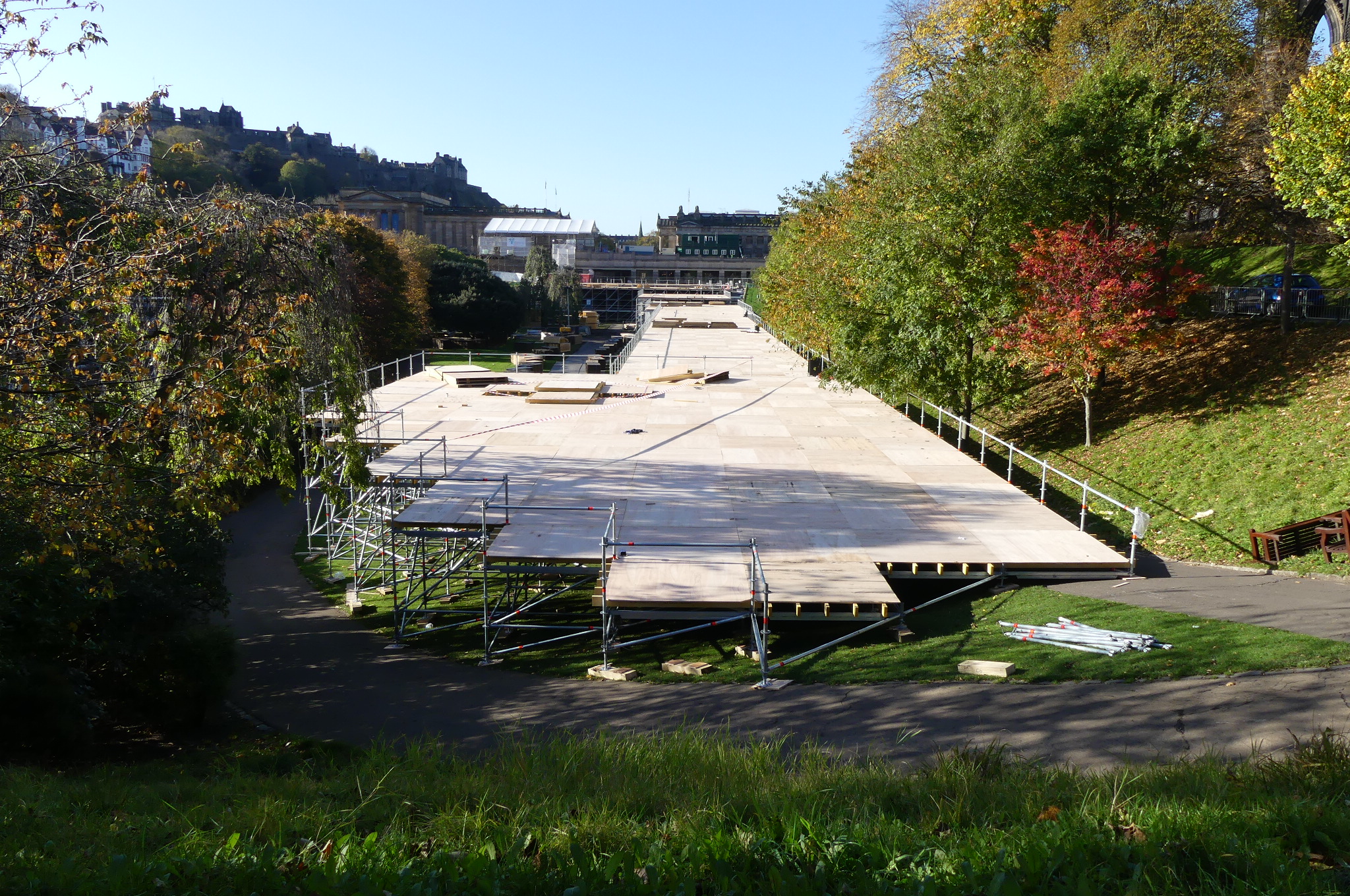 Licensing problem
Potentially more serious for commercial participants is that the lack of planning consent could affect operators selling food and drink during the event.
According to advice seen by the Spurtle, Section 50 of the Licensing (Scotland) Act 2005 requires premises licence applications to include a planning certificate, signed by the relevant authority, stating that planning permission under the Town and Country Planning 1997 has been obtained.
Without such planning consent in place, food and drink licences would be invalid and stall operators of this kind would be operating illegally.
In the light of such misgivings, Terry Levinthal, Director of the Cockburn Association, has written to the Convener of the City's Licensing Committee. He has asked whether such licences have been issued already, and, if so, on what basis.
'The confusion,' says Levinthal, 'points yet again to a pattern of statutory failings.'
Councillors are meeting urgently to review the ongoing East Princes Street Gardens cluster-bùrach, and a statement is expected later today or tomorrow.
UPDATE (12.10pm, 28.10.19):

UPDATE (9.30pm, 28.10.19).
Alternative link to below HERE.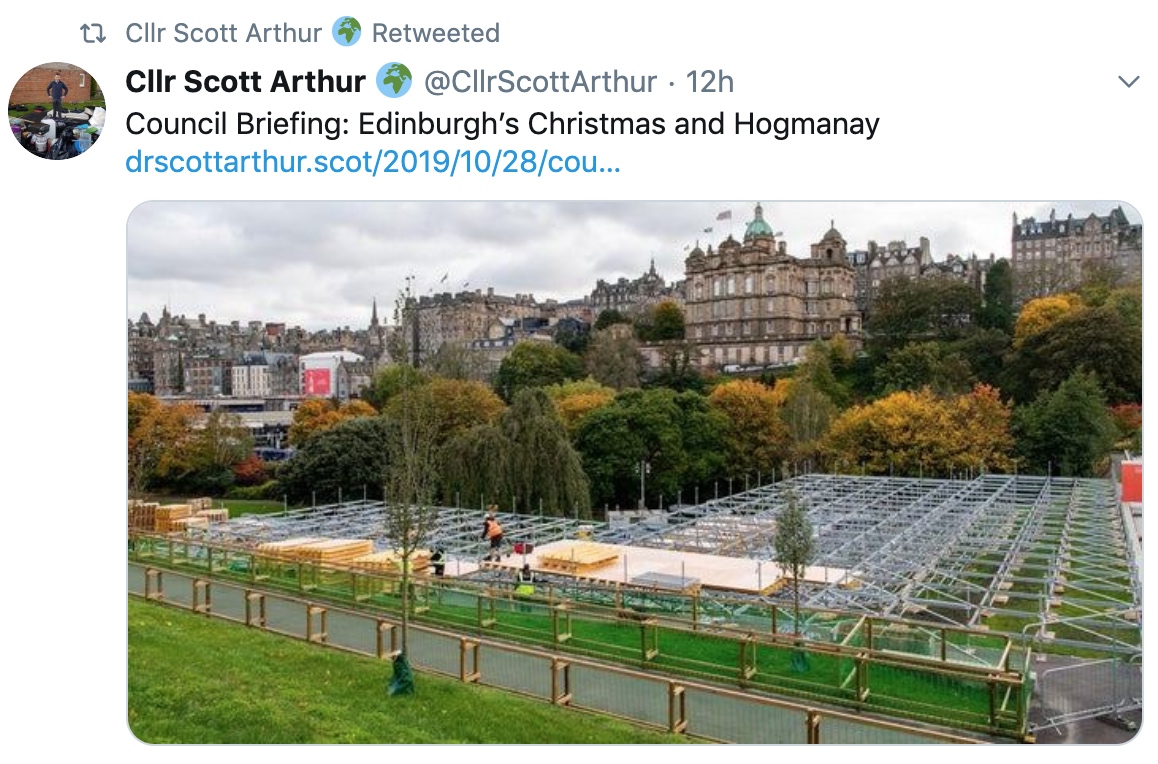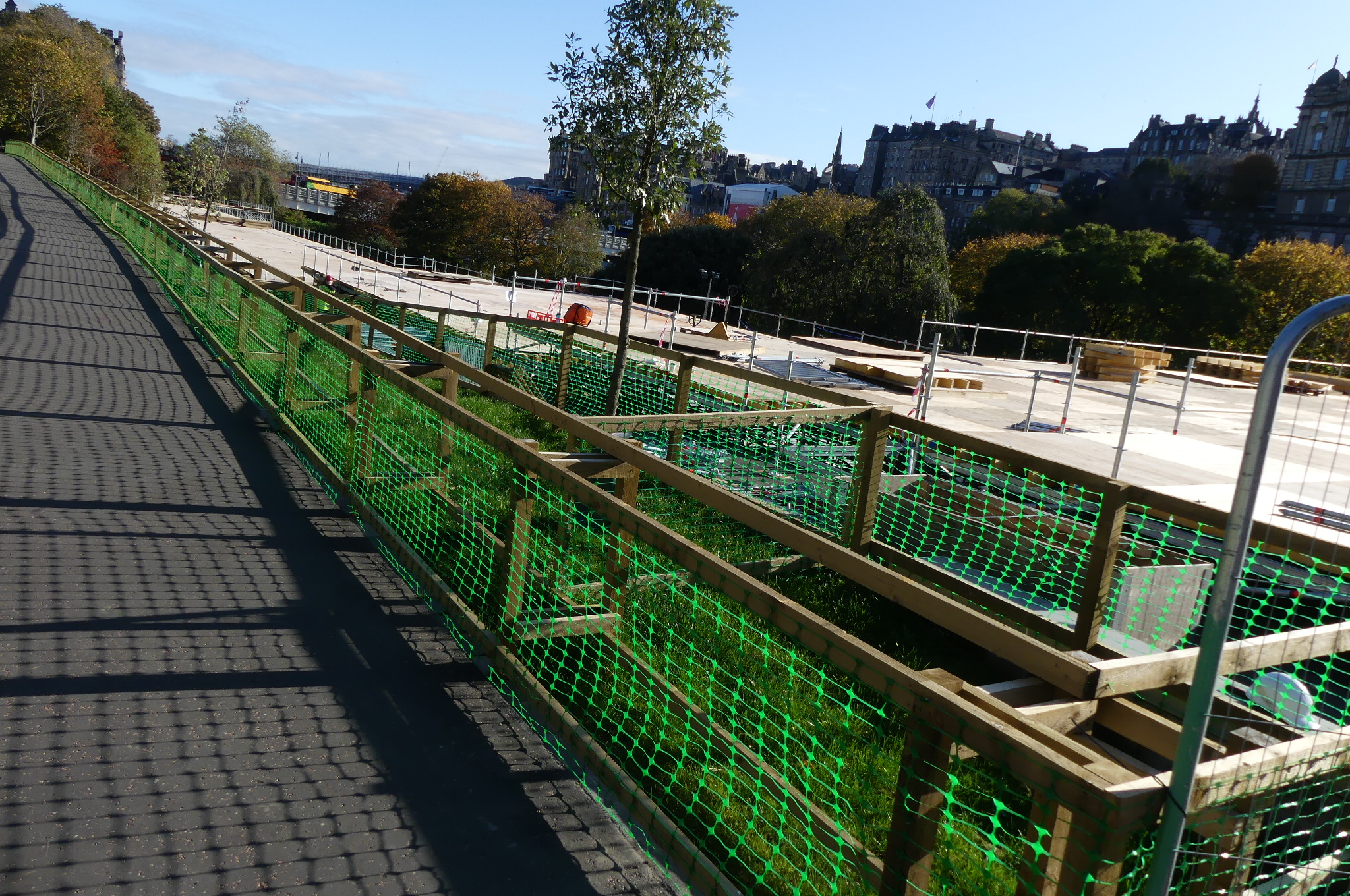 For more on this story see:
Princes Street Gardens – the good old days (25.10.19)
Scaffolding in the park – Council blusters (25.10.19)
East Princes Street Gardens – room for improvement (29–30.10.19)
Underbelly moves on PAN application (1.11.19)
East Princes Street Gardens (12.11.19)
----------