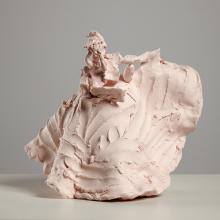 This is interesting: the Ingleby Gallery's virtual viewing room, part of its Instalments series, in which local artist Jessica Harrison describes the thoughts and techniques behind her transformations of found objects.
In this installation, the reworked pieces form two separate series; one playing with Bone China Figures of women, the other with classical statues as pictured and supposedly available in Online Shopping.
Harrison modifies the forms and materials of the originals to understand them in new ways. 'This creates a sort of warped familiarity,' she explains, 'that generates a certain tension for a viewer, but it is this familiarity, and that tension, that I rely on to explore different themes within my work.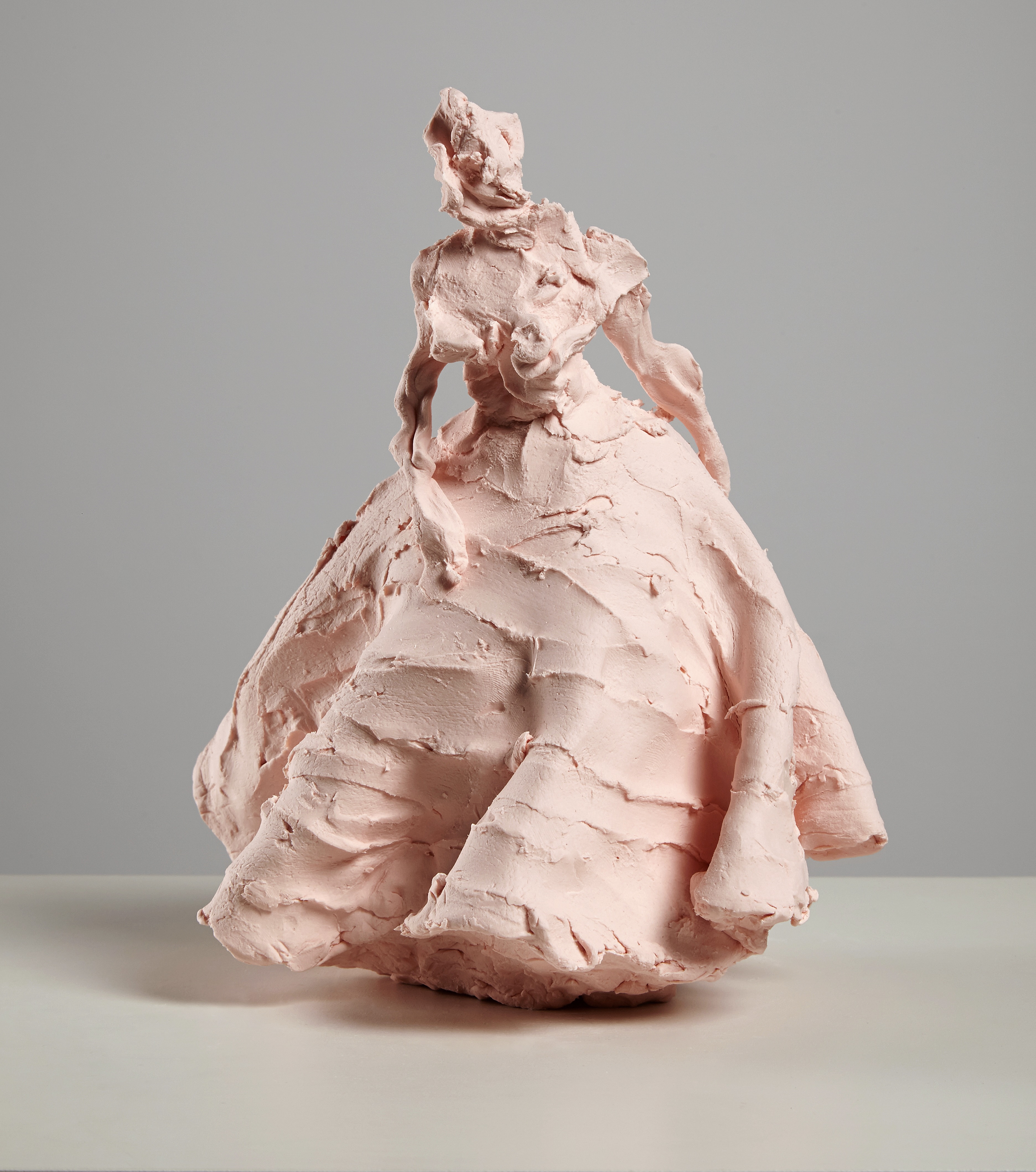 'I am thinking about how we value certain objects or materials, what we might define as authentic or false, or good or bad, as well as the implications or change in meaning of something that has clearly been handled.'
The pieces embody parallel contemplations of kitsch and convention, beauty and the grotesque, permanence and disposability, and the social values loaded onto human forms.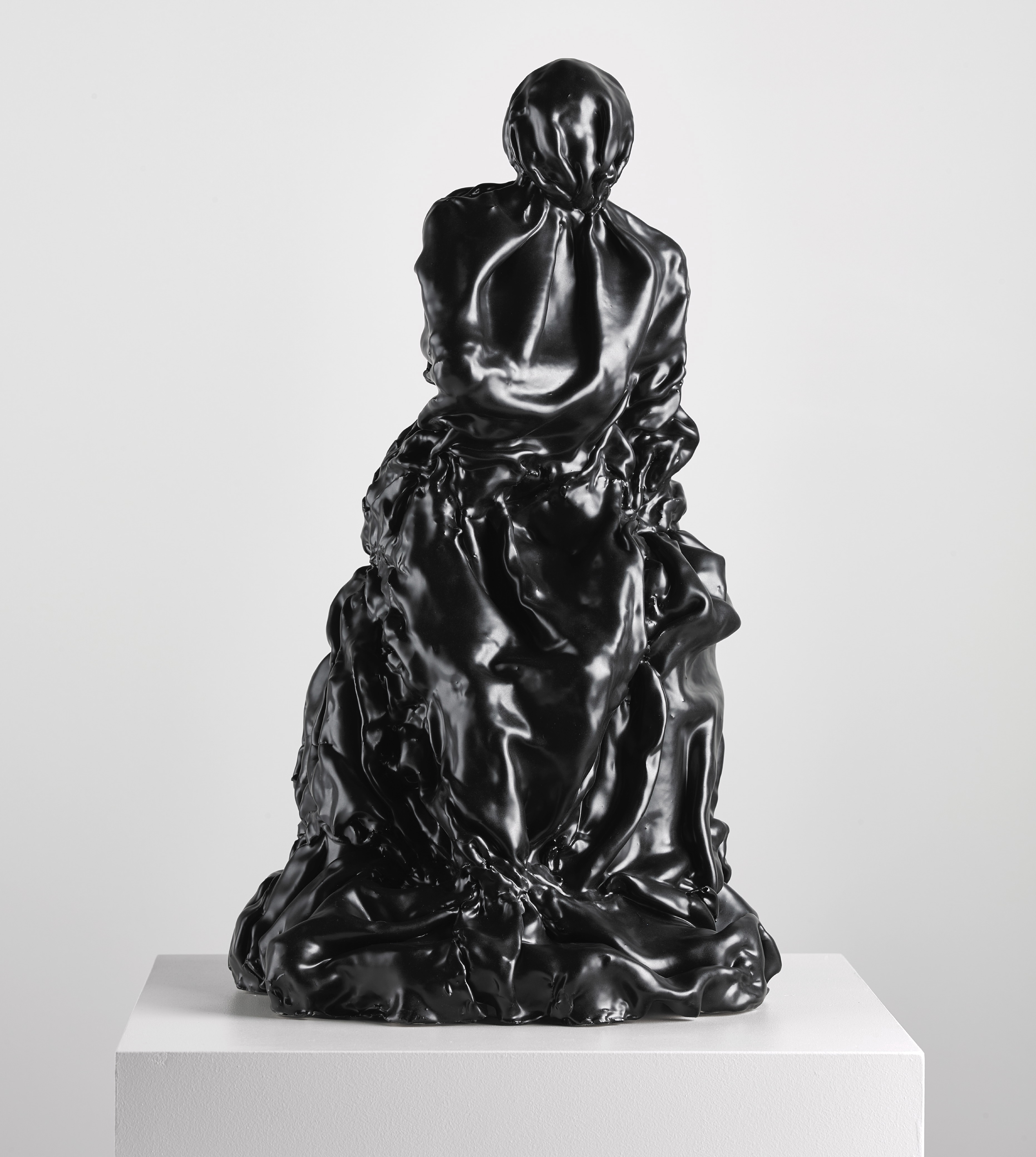 The way they're described on the accompanying video is serious without becoming pompous or verbose – faults to which modern practitioners and their exhibitors are so often prone.
And at just under 6 minutes long, the short film has time to unfold its themes at a pace which is easy to follow but does not outstay its welcome.
Meanwhile, three of the pieces are currently installed on the east wall of the Glasite Meeting House's first-floor Feast Room, where visitors may experience them in person (33 Barony Street).
I found Harrison's thought process and artistic realisation of the sculptures thoroughly satisfying. And in challenging times, this combination of forms and virtual/physical ways of sharing them is an intriguing success for which artists in the Instalments series and the gallery itself deserve praise.—AJM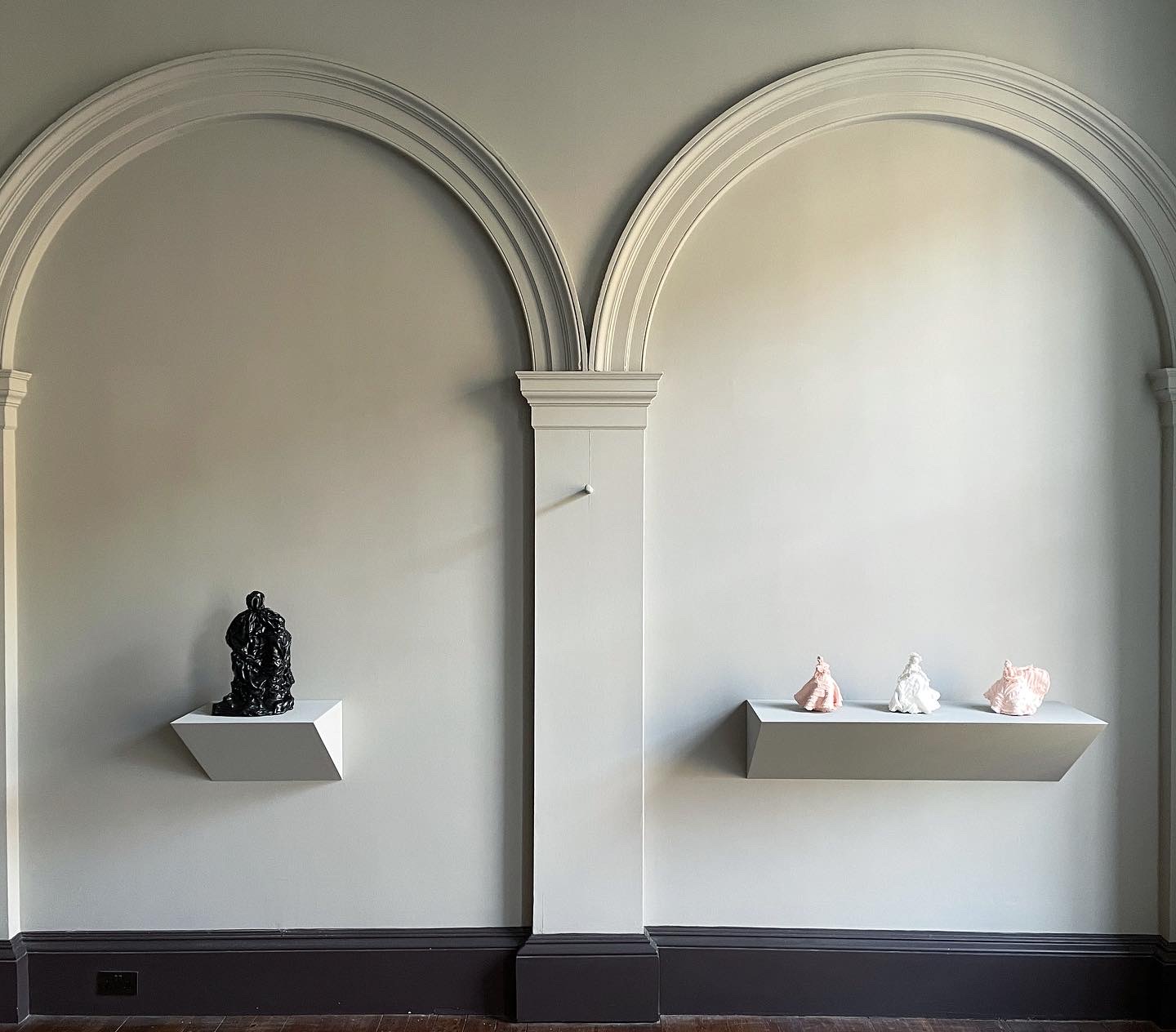 Photographs are all by John McKenzie, courtesy of the artist and Ingleby, Edinburgh. In order from top to bottom:
Elaine HN3307, 2015, hand built coloured bone china, 20 x 22 x 16.5 cm.
Sarah HN3978, 2015, hand built coloured bone china, 21 x 17 x 16.5 cm.
Hot Sale Life Size Sexy Woman Famous, 5, 2020, Porcelain, glaze, 49 x 26 x 26.5 cm
Installation of Jessica Harrison's work in 'The Feast Room', Ingleby, Edinburgh.