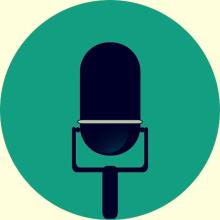 … AND YOU'RE INVITED
Spurtle will host hustings for the Scottish Parliamentary election from 7.30pm–9.00pm on 14 April in Broughton St Mary's Parish Church (Bellevue Crescent).
Representatives have been invited from all 10 parties/independents standing in the Edinburgh Northern & Leith constituency.
To help manage such a large number of candidates, and cover as much ground as possible in the limited time, we're inviting questions in advance as well as on the night.
So, if you're itching to ask something, please email your (concise) question to us here, and indicate whether you'd like to pose it in person or have our impartial Chair read it out at a suitable point in the proceedings.
We can't promise to include all questions, but we'll aim for as wide a spread of relevant issues as possible.
If you're attending on the night, why not share your impressions on social media. We're using the Twitter hashtag #SptHust
If you'd like to spread the word about this event, please print out the black-and-white pdf attached below and fix it to your nearest lamppost, shop window, or neighbourhood noticeboard.
[Image top-right: Clkr.com, Creative Commons]