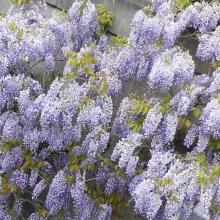 This magnificent wisteria adorns the basement-level garden at 18A London Street.
It lives happily with Andrea Geile's arresting artworks, which the Spurtle highlighted some years ago (Issues 173, 198).

Wisteria (wisteria sinensis) is native to China, Japan, and Korea, but is now globally appreciated as a popular ornamental plant. In addition to its arching blossoms, this example exudes a heady perfume.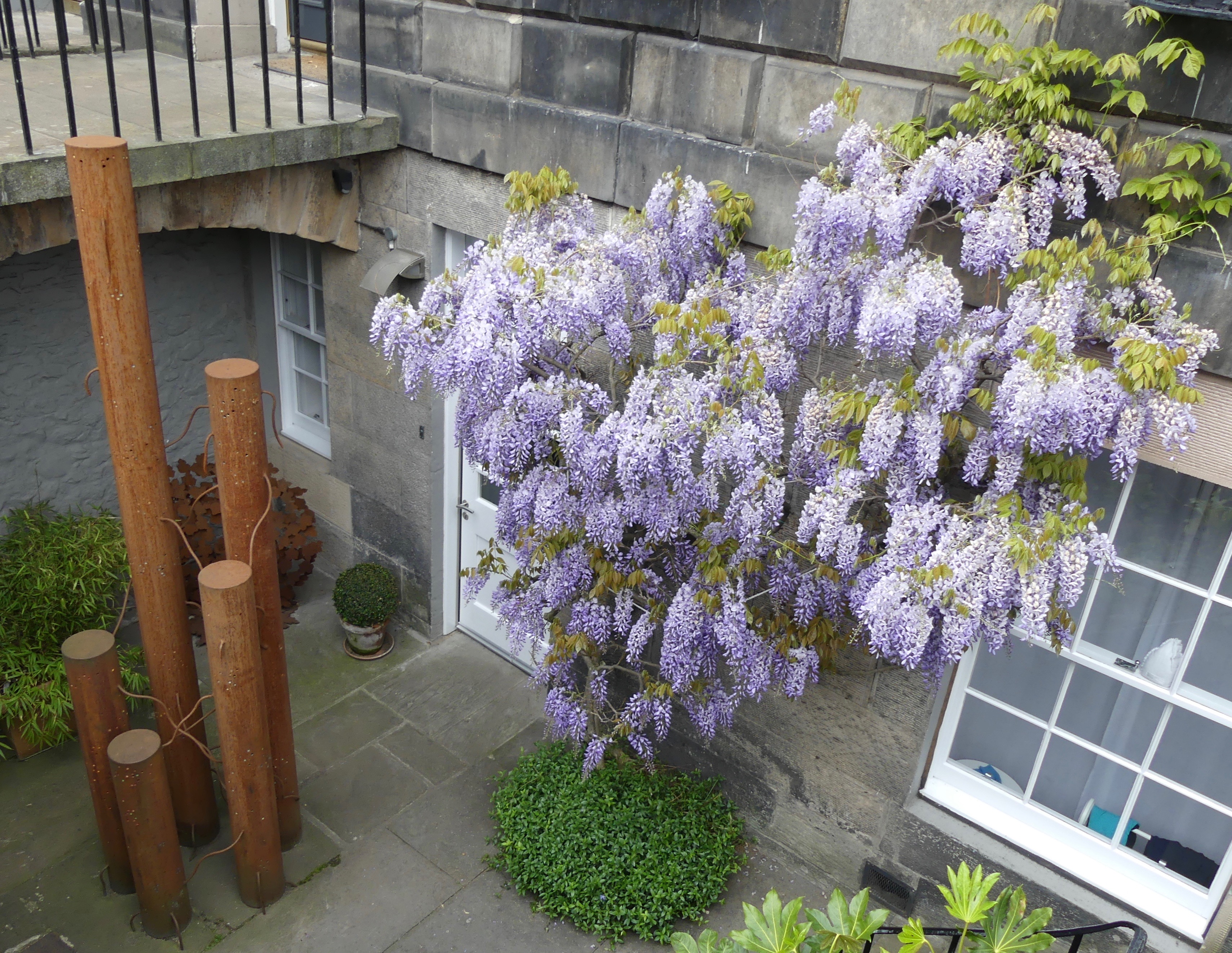 According to Wikipedia, the world's largest known wisteria is in Sierra Madre, California, measures more than 1 acre in extent, and weighs 250 tons! See
YouTube
for a guided tour.
—JRM