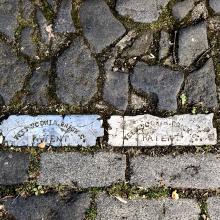 Have you ever wondered about these paviours?
They skirt the northern and western sides of the inner footway outside Drummond Place Garden, and many examples have a peculiar blue-ish hue. The words read:
TEES SCORIA BRICK CO.
PATENT
One Joseph Wharton of Darlington patented a machine for making bricks, tiles, &c. from molten blast furnace slag (scoria) in 1877. They had the advantage of being tough, waterproof, and resistant to chemicals.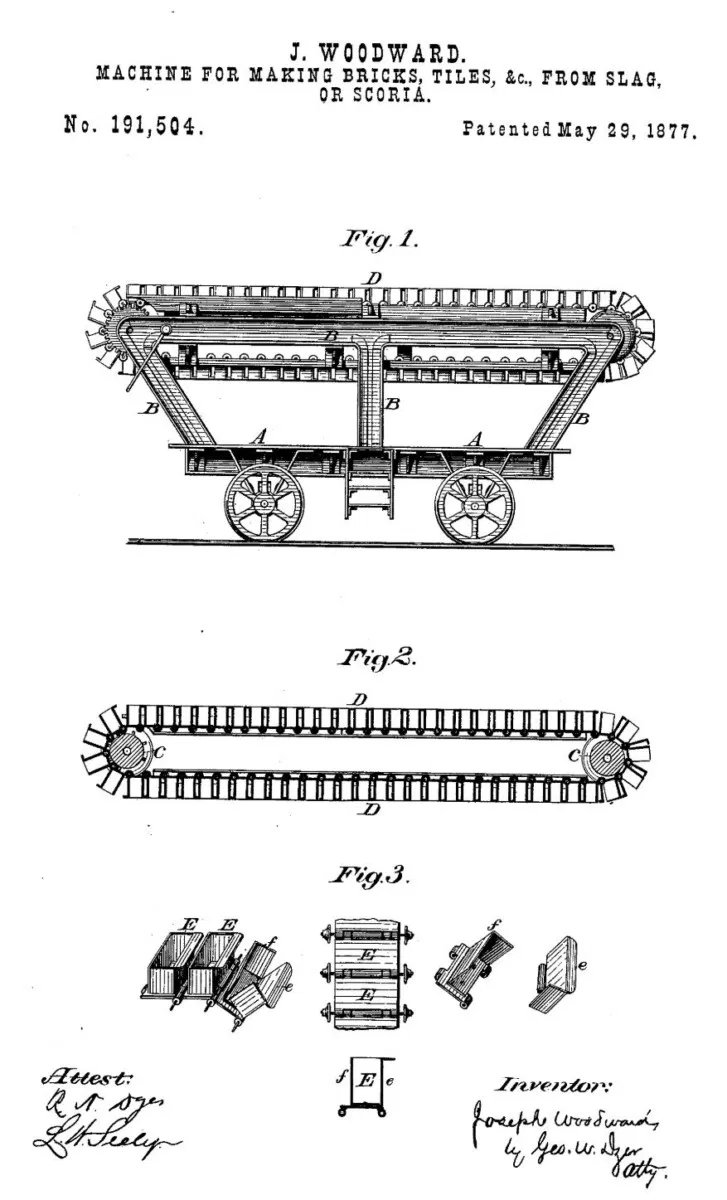 By 1893, the Middlesbrough manufacturing works within the Cargo Fleet Iron Co. comprised 'one rotating wheel, fitted with 140 moulds; and also eighteen kilns, each capable of holding 1,000 blocks'. Other designs included interlocking double hexagons.
They were cheap, plentiful, and exported worldwide. At the time of their introduction to Drummond Place, some locals may well have felt they lowered the tone.
Woodward's company eventually wound up in 1972, a failure hastened in part by motorists' dislike of driving over the blocks' uneven surfaces.
For more images, see Hidden Teesside. And for excellent detail, an article in the Northern Echo.