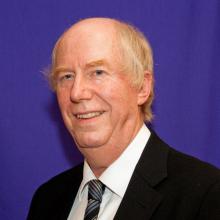 With admirable brevity, Malcolm Chisholm MSP is the latest of Broughton's parliamentarians to comment on the referendum controversy.
'I think that the Westminster offer of ensuring the legality of the referendum should be accepted, but the timing and other aspects of the referendum should be decided in Scotland.
'The Scottish Government should, however, work with other political parties in Scotland and with civic Scotland on these matters.'
See also Breaking news (17.1.12) and (23.1.12).
[Image courtesy of Graeme Robertson.]