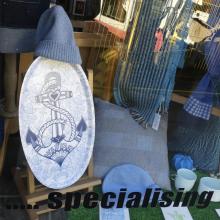 The Concrete Wardrobe emporium was first established in 2000 in the Cowgate as a 'pop-up' outlet within a gift shop named The Concrete Butterfly.
Owing to its expanding business, it transferred to 50A Broughton Street in 2007 (formerly Red Hot Lighting and, prior to that, the first address of Narcissus Flowers before its translation across the road to the corner of Broughton Place).
The inspired personnel of Concrete Wardrobe are co-owners Fiona McIntosh and James Donald, Michael Battiste (pictured below, a clothes maker, originally from San Francisco), Jeff Zimmer (who helps out occasionally and is an artist in glass), and current 'Sunday Girl' Emma Fraser (who is an illustrator). Fiona has a printed textile company called Tessuti Scotland, and James is a hand-weaver whose company is PickOne.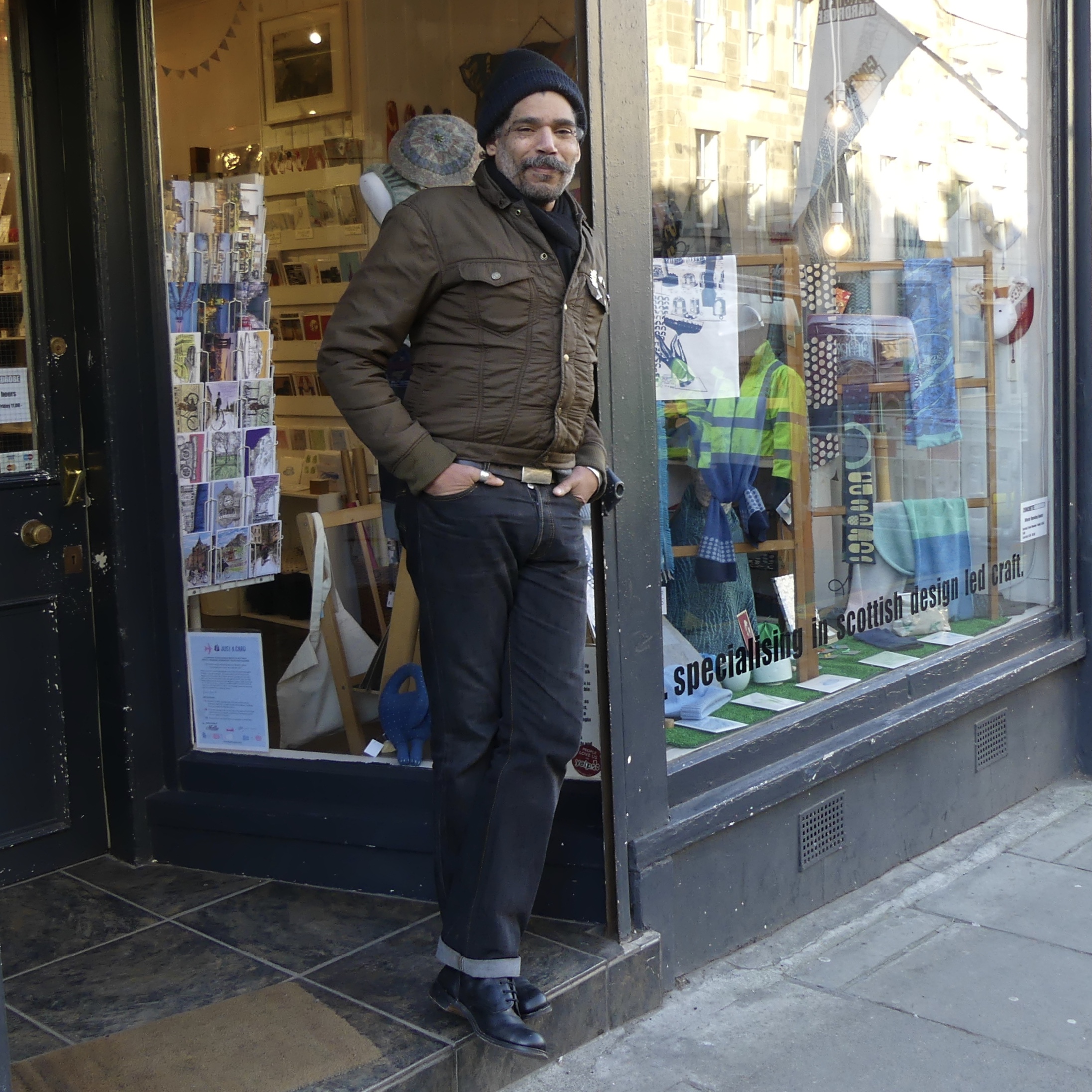 The shop features a wide range of high-quality hand-crafted works by contemporary Scottish designer/artists, with an emphasis on fine fabrics. All adhere to Concrete Wardrobe's admirable stated ethos:–
Concrete Wardrobe is primarily dedicated to promoting Scottish-based designer-makers whose work is both high-quality and affordable.

Work is manufactured and supplied as one-off pieces or as small-batch production ranges, many of which are exclusive to Concrete Wardrobe. Prices begin from £2.50.

We also source products of a similar nature both nationally and internationally.
Regarding current and future ambitions, Fiona told Spurtle, 'We want to carry on promoting and selling the work of emerging and established designer-makers, and championing well-made, design-led crafts.'
She added, 'We love being on Broughton Street as there is a genuine community feeling and a "shop local" ethos. And we know a lot of the neighbours and other business owners.'—JRM