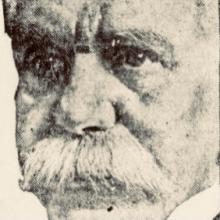 Below we reprint in full an article which first appeared in the Scotsman on 30 March 1901 and was later abridged in the Spurtle (Issue 305).
For the avoidance of doubt, Dr Hadwen's opinions are not entirely shared by the Spurtle. Rather, we find them an interesting precursor of some people's objections to inoculation today. The footnotes have been added by contributor AM.
*****
Dr W. R. Hadwen (M.D., L.R.C.P., M.R.C.S.), Gloucester, delivered a lecture upon vaccination under the auspices of the Scottish Anti-Vaccination League in the Oddfellows Hall, Forrest Road, Edinburgh, last night.[1] All who had doubts upon the subject of vaccination were cordially invited to attend, but the hall was very sparsely filled when Mr W. R. Snell took the chair, though the audience had probably increased to about 100, including many ladies, when Dr Hadwen commenced his address.
Dr Hadwen said that the anti-vaccination standpoint was a simple, plain, and commonsense one. They asked for liberty. (Applause.) Their position was that if persons wanted to get their children vaccinated let them do so, but, on the other hand if they did not believe in vaccination it should not be thrust upon them against their wish. (Applause.)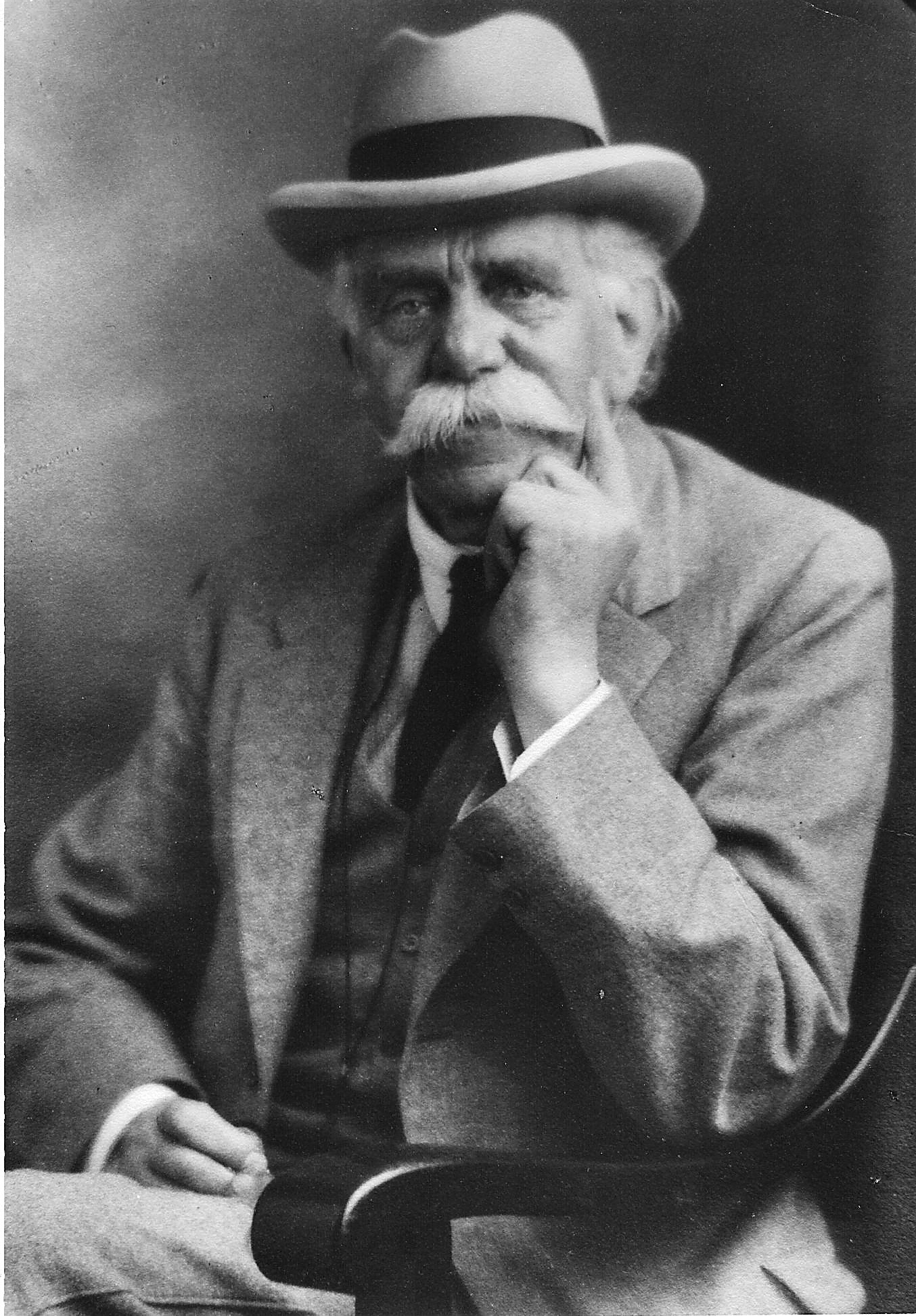 As a medical man he looked upon vaccination as an insult to commonsense. He viewed it as superstitious in its origin, as unscientific in its foundations, and cruel and dangerous in its character.
As a father and a citizen he looked upon the Vaccination Acts as demoralising in their tendencies, degrading in their influences, and an interference with parental responsibility which ought not to be tolerated in a country like Scotland, which had boasted of her civil and religious freedom for generations past.
It was difficult to come across a medical man who knew anything about the subject. The whole theory was accepted as a matter of course by the medical profession. When vaccination became compulsory by law it became no longer a medical question, but a social and political one.[2] What he protested against was the diseasing of healthy children by Act of Parliament.
The true remedy of small-pox was not vaccination but sanitation—(applause)—which was not accompanied by any risks. Cow pox was essential a filthy disease. Jenner was not the discoverer of vaccination. He only adopted the superstitions of the Gloucestershire dairymaids for his own ends.[3]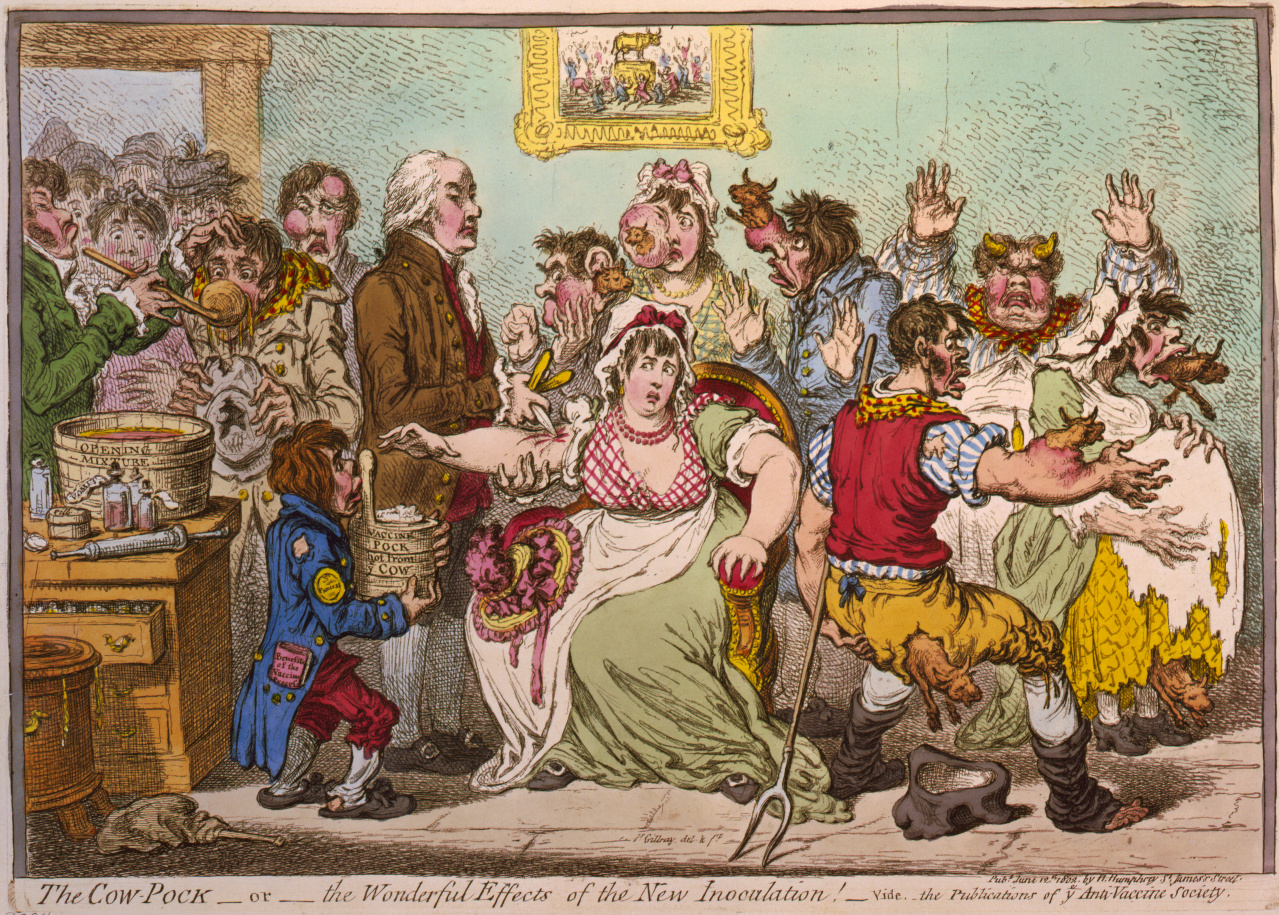 Why did the medical profession believe so implicitly in the cure? Because the age in which Jenner lived was a very ignorant one. It was the age in which live frogs were given to cure worms. (Laughter.) Jenner's cure was at once jumped at without consideration by the medical profession, it had never been thoroughly investigated since, and the cure was taken as a matter of course by the medical profession to-day.[4]
In conclusion, Dr Hadwen said such an unscientific, such an abominable, such a miserable fetish as vaccination had no right to be incorporated in an Act of Parliament, and forced upon people against their conscience. (Applause.)
Answering questions at the close of his address, Dr Hadwen said he had no faith in any inoculations whatever. He would like to see the vaccination laws abolished, and believed that a time would come when vaccination would be considered criminal.[5]
Mrs Hunter, Bridge of Allan, moved a resolution pledging the meeting to do all in its power to obtain the repeal of the Compulsory Vaccination Act. The previous question was moved and seconded. On a show of hands the resolution was carried by a large majority.[6]

[1] Walter Robert Hadwen (1854–1932) began his professional life as a pharmacist in London and the West Country before retraining as a general practitioner and moving to Gloucester in 1896. In private life he was a teetotal vegetarian who joined the Plymouth Brethren in adulthood. His widely acknowledged skills as an orator were developed in delivering sermons. Hadwen rose to become President of the British Union for the Abolition of Vivisection, and his views on inoculation stemmed from a disbelief in the efficacy of animal-based treatments for the human body. He was prosecuted nine times for refusing to vaccinate his own children. In 1924 he was tried for manslaughter by criminal negligence after not using diphtheria anti-serum (produced by inoculation of animals) to treat a young patient who later died. He was acquitted. Image 1 from Wikipedia; Image 2 from Animal Free Research UK.
[2] A compulsory vaccination act was passed in England and Wales in 1853. Scotland followed in 1863. Various amendments and refinements followed throughout the 19th century.
[3] See History Today, Vol. 71, Issue 1. Image 3 by Gillray from Wikipedia.
[4] It has certainly been thoroughly investigated since. See World Health Organisation.
[5] It is not yet considered criminal. In Scotland, conscientious objection to vaccination was first allowed in 1907, and compulsory vaccination against smallpox across the UK was finally discontinued in 1948. See University of Glasgow.
[6] The image at the foot of the article shows one instance of graffiti appearing across Broughton over the last few months. This particular example is at the top end of Melgund Terrace. Other contributions by the same hand deny the validity of Darwin's Theory of Evolution by Natural Selection.