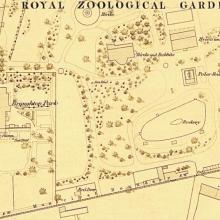 Edinburgh's earliest zoo – the Royal Edinburgh Zoological Gardens – was established in 1840 in Broughton Park, on ground now bounded by West Annandale Street, Bellevue Street, Melgund Terrace, and East Claremont Street.
It was never a financial success and closed in 1857, amid widespread and long-standing concerns about the welfare of its specimen species. Financial concerns predominated.
Memories of the institution were revived over 50 years later, when proposals began to surface for a new zoo. Pros, cons, and precedents were mooted in the Letters column of the Scotsman newspaper in 1908.
We reproduce extracts from that interesting correspondence below, some of which are simply of local historical interest, some of which have delicious contemporary resonances.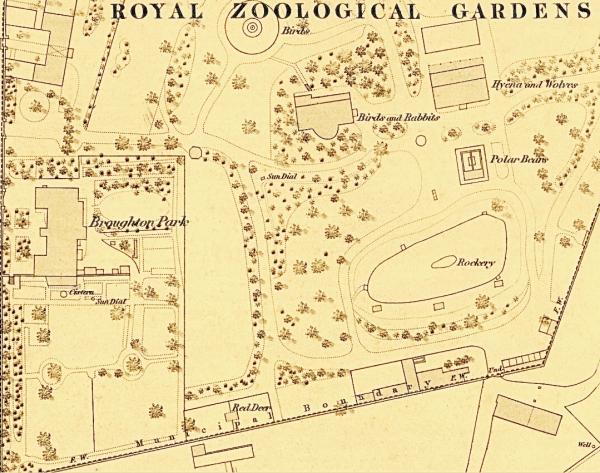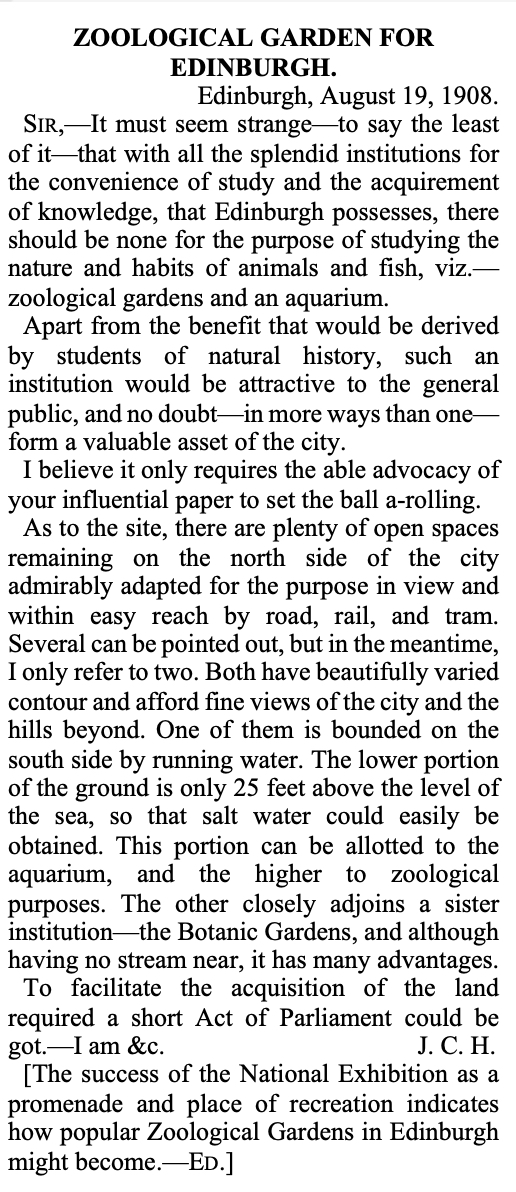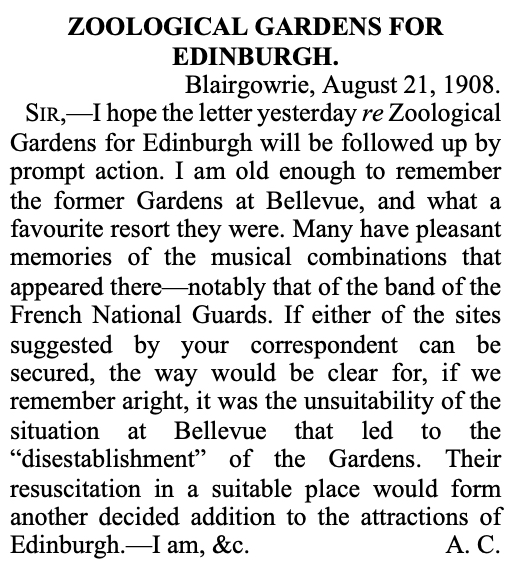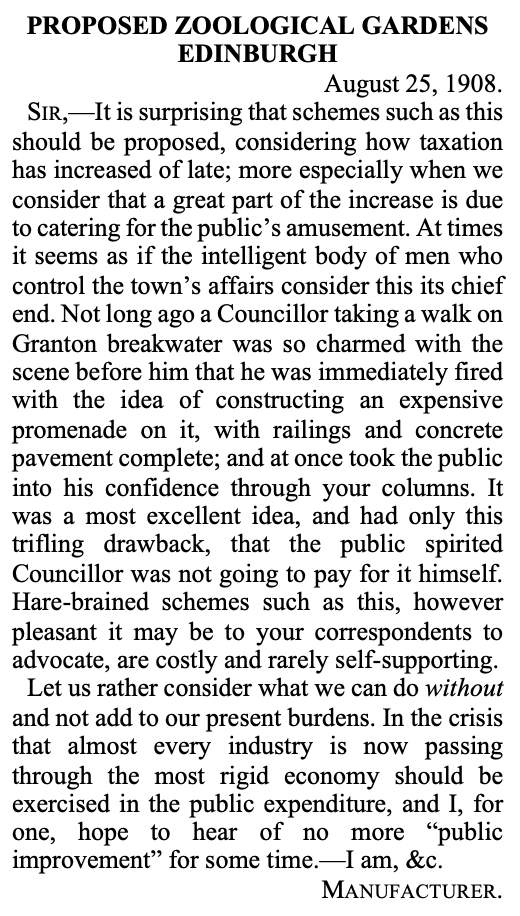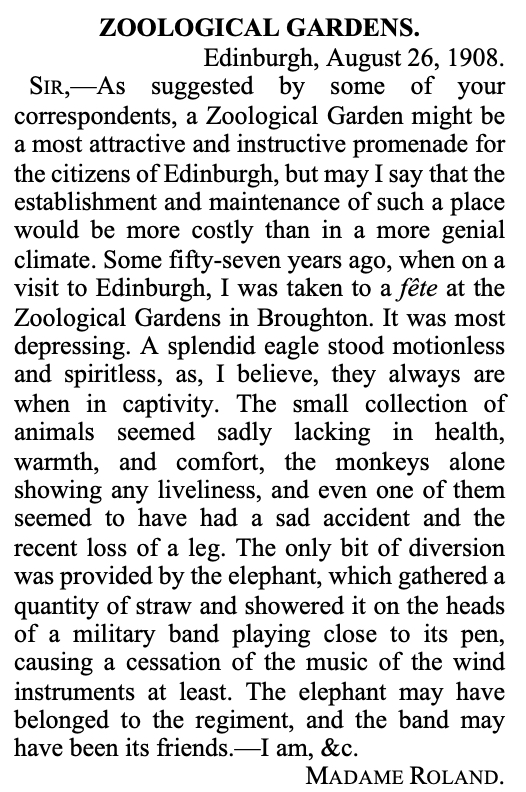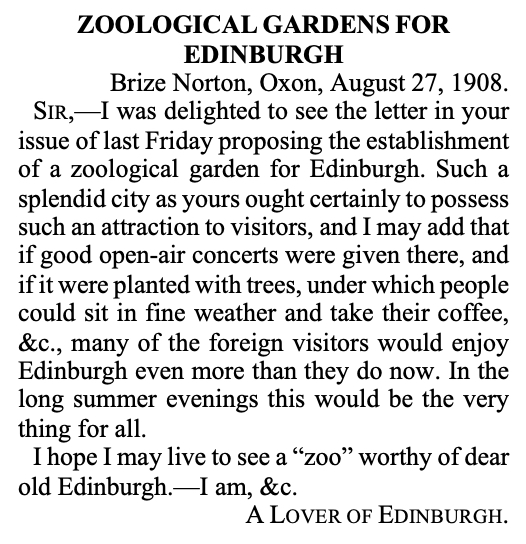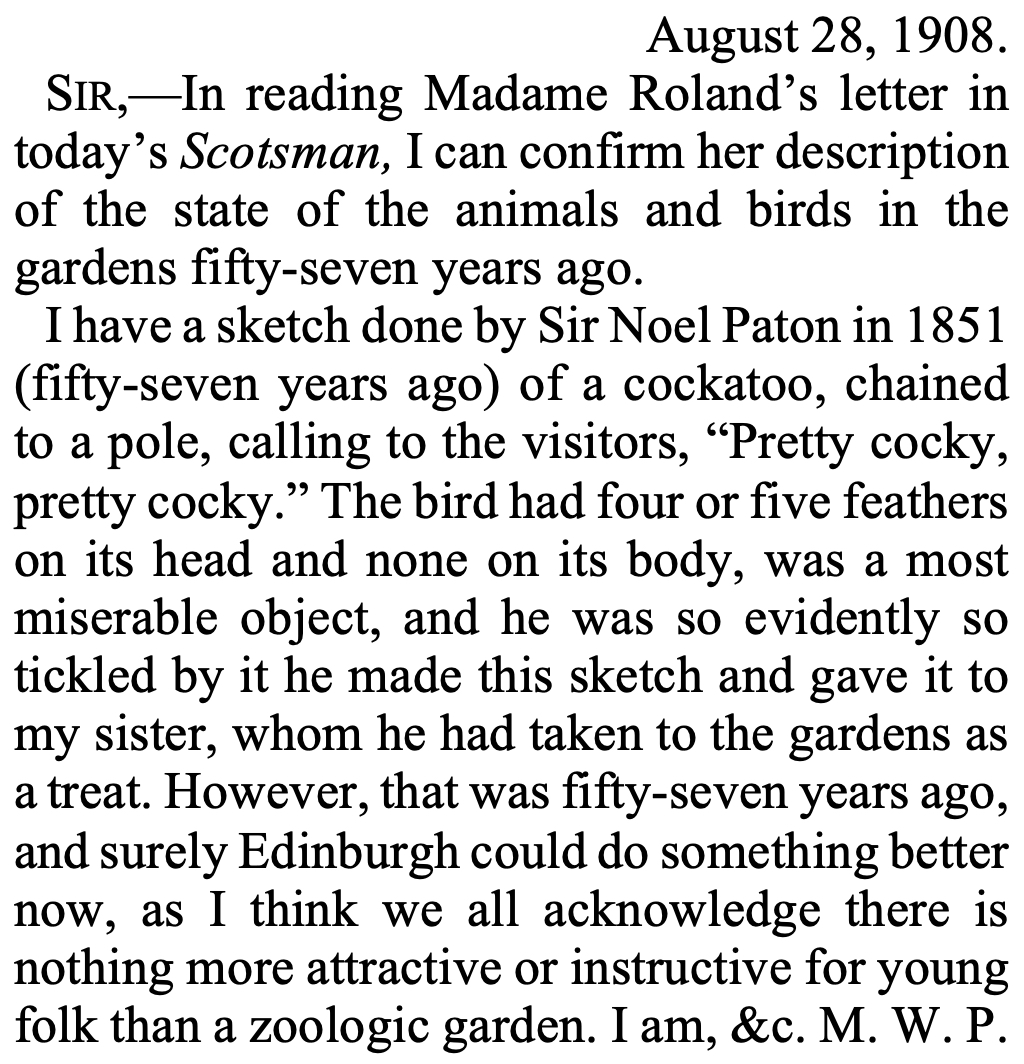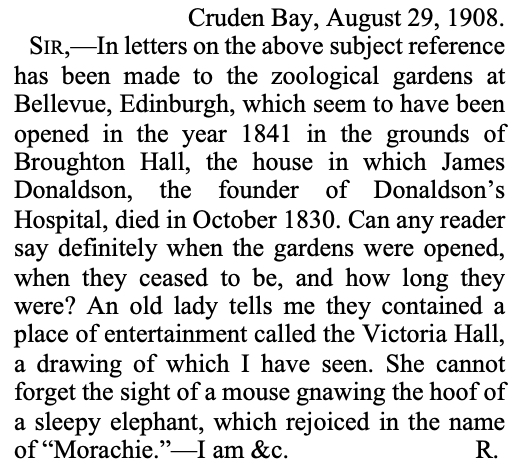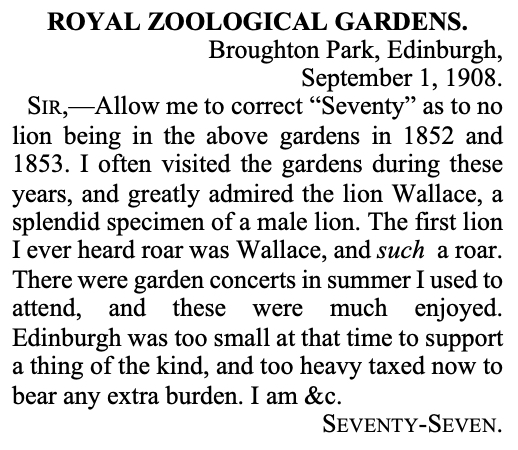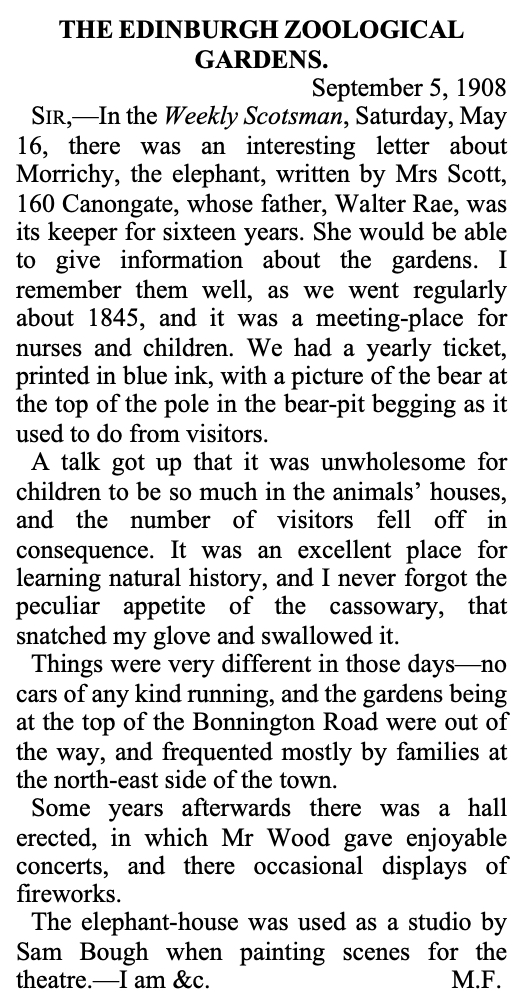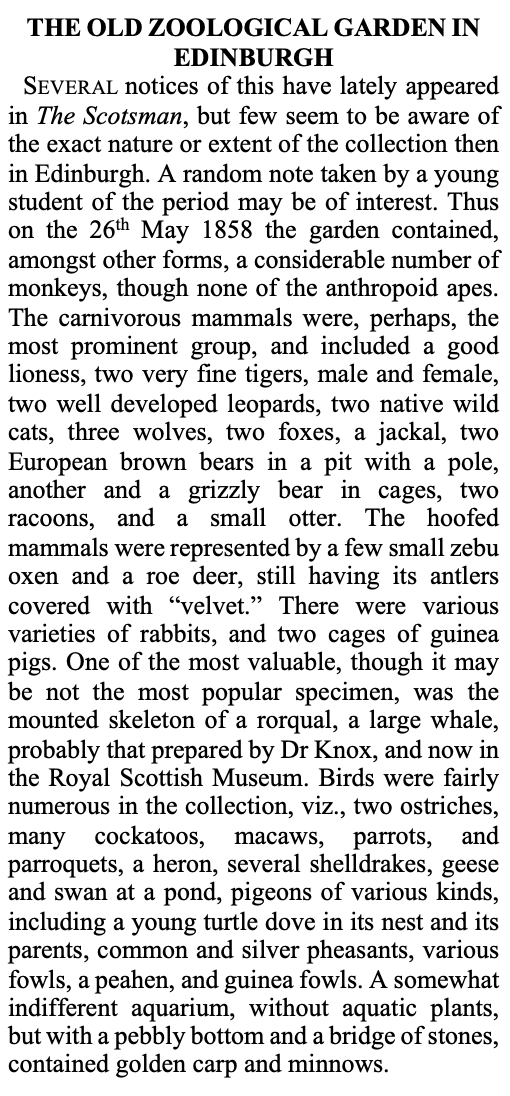 Edinburgh Zoo as we now know it was eventually opened to the public on Corstorphine Hill in the summer of 1913.
For 2016 reporting of the Bellevue zoo remains, and a spine-chilling haunting, see THE GHOST OF BROUGHTON HALL.