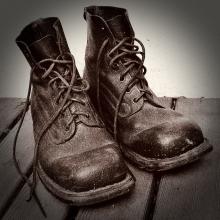 JUVENILE DRINKING IN EDINBURGH.
PAWNED HIS BOOTS FOR WHISKY.
Whether drunkenness is actually on the increase may be an open question, but that drinking among juveniles is becoming every year more in evidence, at any rate so far as Edinburgh is concerned, admits no doubt whatever. Scarcely a day passes without some young lad or girl appearing at the bar of the Police Court among the "drunk and disorderlies or the incapables."
Usually their age ranges from 16 to 18, but not infrequently it is even lower, as, for instance, to-day, when three boys, James Goldie (14), match vendor, Causewayside; John Pheely (13), Blackfriars Street, and Thos. Foster (15), were charged before Sheriff  Henderson with being drunk and disorderly, shouting, swearing, quarrelling, and collecting a crowd in West Register Street, St Andrew Square, and Rose Street yesterday afternoon. They pleaded guilty.
The trio, it appeared, were very drunk, and behaving in such a way that after being warned they had to be apprehended, when Goldie was found to be so much intoxicated that he was half unconscious, and had to be sent to the Royal Infirmary, where the stomach-pump was applied.
Inquiries showed that Goldie had pawned his boots for 2s 6d, and with the money the boys purchased two pint bottles of whisky from a grocer, and, along with another companion, drank most of the liquor. Goldie had been before the court before for disorderly conduct.
Addressing the boys, Sheriff Henderson said this would have to be put a stop to, and the only way to do it was to give them a good flogging. His lordship ordered each of them to receive 12 strokes with the birch-rod.
Edinburgh Evening News, 7 November 1902
*****
STEALING TO GET BACK HOME.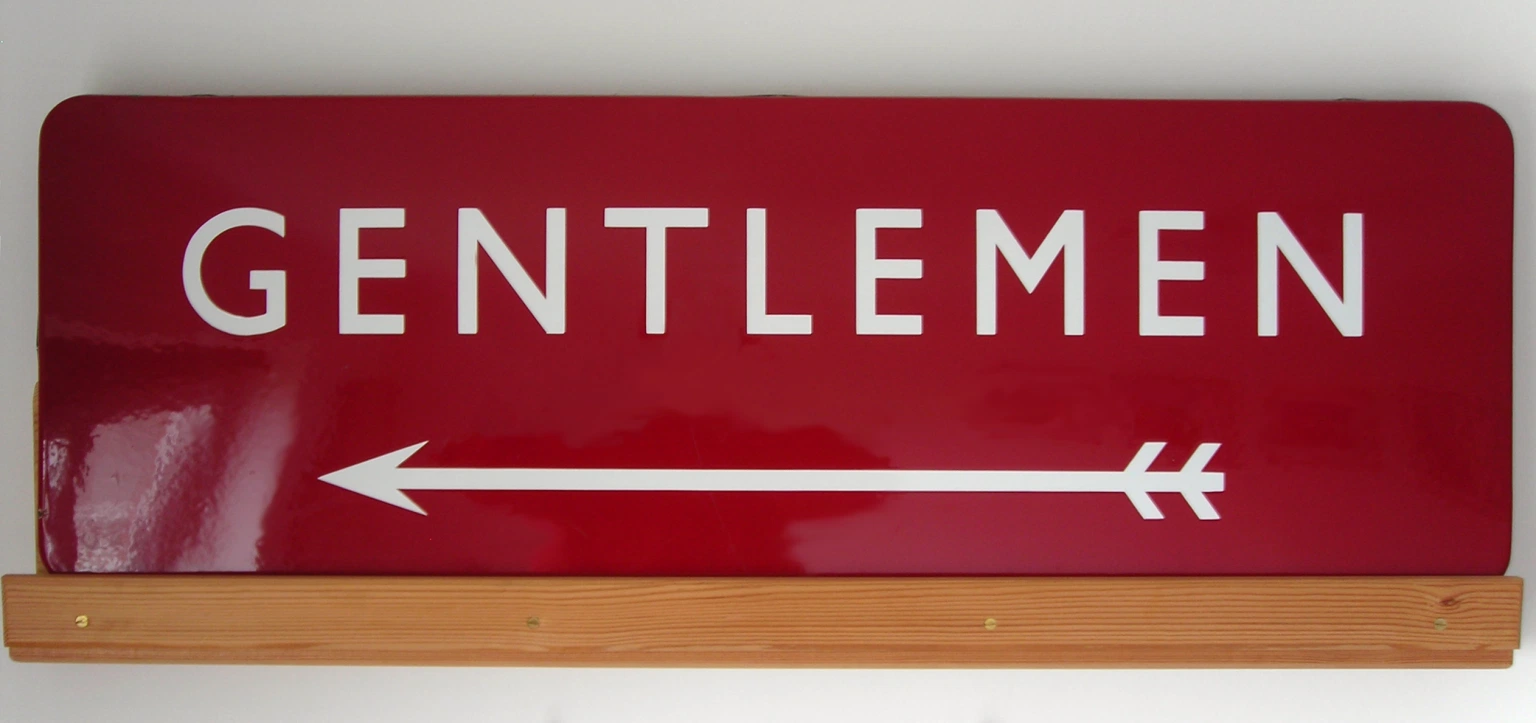 Before Bailie Waterston, in Edinburgh Police Court to-day, James Hamilton, a young man, described as a coachman, living at 285 Gorgie Road, was charged with obtaining board and lodgings by false pretences from three landladies in Gorgie Road, Lothian Street, and Albert Place between 6th September last and 10th inst., and with stealing 4s from a boy of 15 in a common stair at 10 St Stephen Steet on the 8th inst.
The accused, whose modus operandi when he applied at his different lodgings was to represent that he was a private coachman in employment in Edinburgh, and afterwards to clear out without paying, was apprehended in September on the first charge and allowed to go on a promise to pay the woman whom he had defrauded and bring back the receipt. This was not done, and Hamilton appeared to have immediately commenced operations elsewhere.
His career came to an end on Thursday, when Constable Alexander Latta recognised him in Athol Crescent Lane, and succeeded in capturing him after a chase. To-day Hamilton explained that he had been unable to get employment, and it was too much of a disgrace to go back to his home in Glasgow without money. He was sent to prison for 20 days.[1]
Edinburgh Evening News, 17 November 1902
[1] Image: The Beauty of Transport [last accessed 4.3.21].
*****
ASSAULTS IN GREENSIDE.
Bailie Gibson, at Edinburgh Burgh Court to-day, dealt with two cases of assault in Greenside.
The first was a rather serious one, John Goldie, labourer, residing in Upper Greenside Lane, being convicted of having, on Saturday last, at the door of a house in the lane, assaulted Mary Gillespie by seizing her by the hair, pulling her about, striking her with his fist on the back of the neck, and kicking her on the body. Goldie had many previous convictions for assault, and sentence of 60 days' imprisonment was passed.
—Another labourer, named William Rafferty, residing in Greenside Row, was fined £1, or fourteen days' imprisonment, for assaulting his wife by striking her on the face, and pulling her about by the hair of the head.
Edinburgh Evening News, 17 November 1902
*****
BAGMAKERS.—Experienced dumper wanted.—Apply Walker & Sinclair, Swinton Row.
Edinburgh Evening News, 21 November 1902
*****
PAINFUL CASE OF CHILD NEGLECT.
Before Sheriff Henderson, in Edinburgh Sheriff Summary Court to-day, William Blackley, residing 5 Greenside Court, Edinburgh, was charged with having wilfully neglected William (10), George (6), and Mary (3), his children by failing to provide them with sufficient clothing, and keeping them in a filthy and verminous condition, to the injury of their health, from 12th September to 30th October last.
Inspector John Guthrie of the Society for the Prevention of Cruelty to Children, said he visited the house of the accused on 12th September last and found the child William at the foot of the stair in a wretched condition. He was in rags, was filthy, and covered with vermin, while his head was covered with scab. Witness took the little boy to the house, and found the other two children in the same state.
He advised the accused to take the children to the dispensary or the Shelter, but although he visited the house frequently after this he found the children in the same state. The father would not let the children go to the Shelter.
A policeman named George White spoke to the accused being very much addicied to drink. Tho Society for the Prevention of Cruelty to Children took the case in hand and with the assistance of the policeman the children were taken to the Shelter, where they were attended to. Their clothes were found to be in such a condition that it was necessary to destroy them. The Sheriff sent Blackley to prison for three weeks.
Edinburgh Evening News, 1 December 1902
*****
CURIOUS BIGAMY CASE IN EDINBURGH.
HUSBAND AND WIFE CHARGED.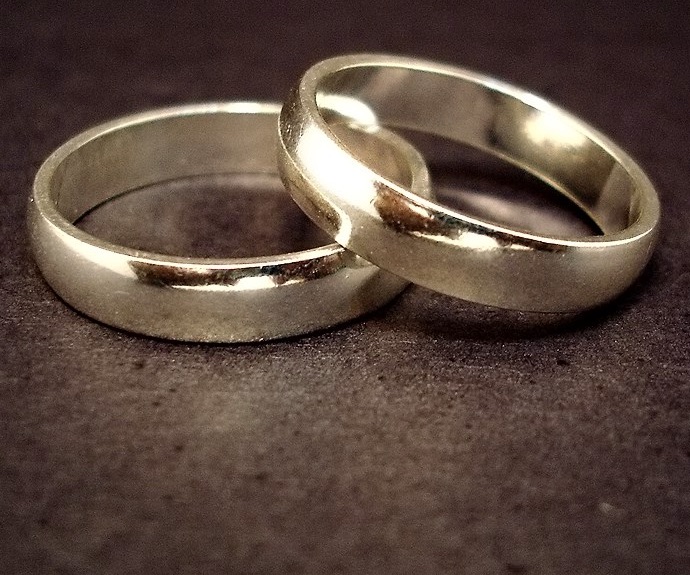 The somewhat extraordinary spectacle of a husband and wife charged together with bigamy was witnessed in Edinburgh City Police Court to-day.
The accused were William Lawson, a carter, living at Wilson's Court, Canongate, and Maria Jane Lawson, residing at 12 Scott's Close. The former was charged with having, on the 19th September last, in St Barnabas Mission Church, Simpson's Court, Greenside Row, being the lawful husband of Maria Lawson, then residing at 10 Old Fishmarket Close, and she being still alive, he bigamously married Agnes Pringle, 6 Wilson's Court, Canongate.
The woman was charged with having, on the 29th September, 1899, in St Michael's Episcopal Church, Hill Square, being the lawful wife of William Lawson, and he being still alive, she bigamously married Peter Cannon, 10 Society, Brown Square.
The case of the woman first came under the notice of the police, and while they were inquiring into it they were startled to find that the husband was implicated in a similar charge, and the pair were both arrested last night in their homes.
Edinburgh Evening News, 2 December 1902
*****
BIGAMY BY A HUSBAND AND WIFE
At a pleading diet of Edinburgh Sheriff and Criminal Court to-day, before Sheriff Rutherfurd, Maria Jane Lawson, a woman of middle age,[2] pleaded guilty to having bigamously married Peter Cannon, her real husband, Wm. Lawson, being still alive.
The accused had quite a large number of sympathisers in the body of the Court, and they made their presence felt by loud sobs.
An agent on behalf of accused stated that her real husband had also bigamously married, and had recently been sent to prison for two months.
The accused's story was that her real husband ill-treated her, and she left him. The Sheriff reminded the agenet that that was not the real husband's story. It was only quite recently that her real husband had bigamously married.
The Sheriff passed sentence of two months' imprisonment.
About half-a-dozen females with tear-stained eyes looked longingly at the accused till she had disappeared downstairs.[3]
Edinburgh Evening News, 18 December 1902.
[2] She was about 34 years old.
[3] Maria Jane Cannon  ('widow of [1] Peter [sic] Lawson, General Labourer [2] Peter Cannon, General Labourer') of 6 Society Buildings, Edinburgh, died on 15.2.1941. On the Deaths register she was listed as the daughter of Arthur M'Grory (Road Constructor) and Helen M'Grory). She died in the Royal Infirmary aged 73 years old, after 6 months of stomach cancer [685/5 334].
*****
FATAL BURNING ACCIDENT TO A GIRL.
Jane Foster, ten years of age, died in Edinburgh Royal Infirmary, to-day, as the result of a burning accident.
The little girl lived with her parents at 2 Gilchrist Entry, Greenside, and last night her clothes became ignited through coming in contact with the fire.
She was very severely burned, and succumbed to her injuries this morning.
Edinburgh Evening News, 25 December 1902