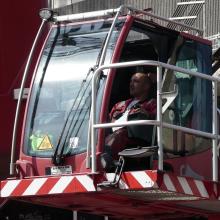 Crowds gathered again on Leith Street today as the mammoth red crane brought in to help create the new St James roared and blustered and promised much, but didn't deliver.
The engine growled. The air was thick with fumes. Passers-by stopped and stared and took photos.
Sound and fury there were aplenty.
But, seemingly, nothing happened.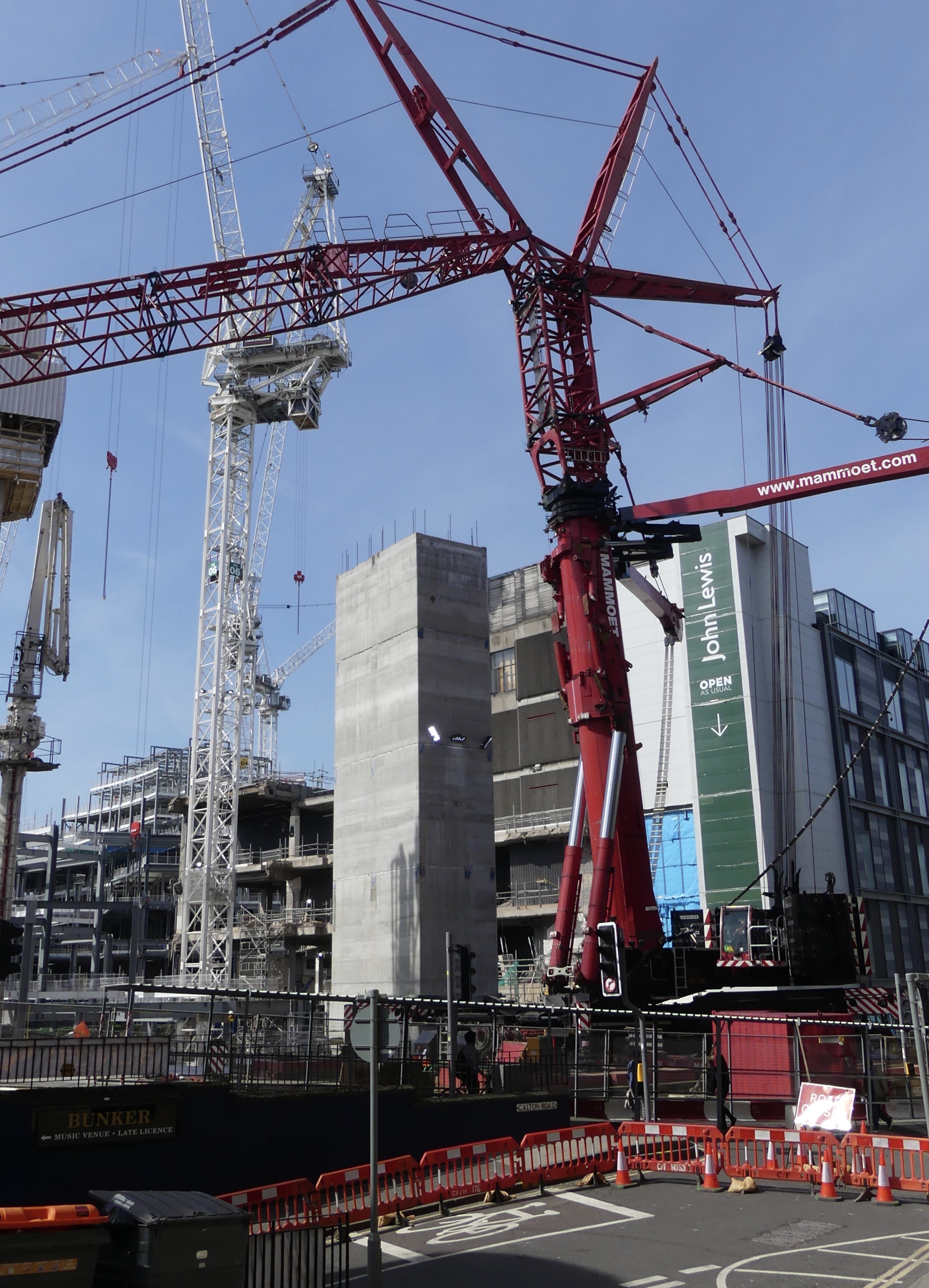 The tipsy jib did not reach horizontal.
The sagging tower failed to achieve vertical.
Time passed. Onlookers yawned, onlookers left. New onlookers assembled.
Sometimes one just has to be patient.
Spurtle will report on progress tomorrow.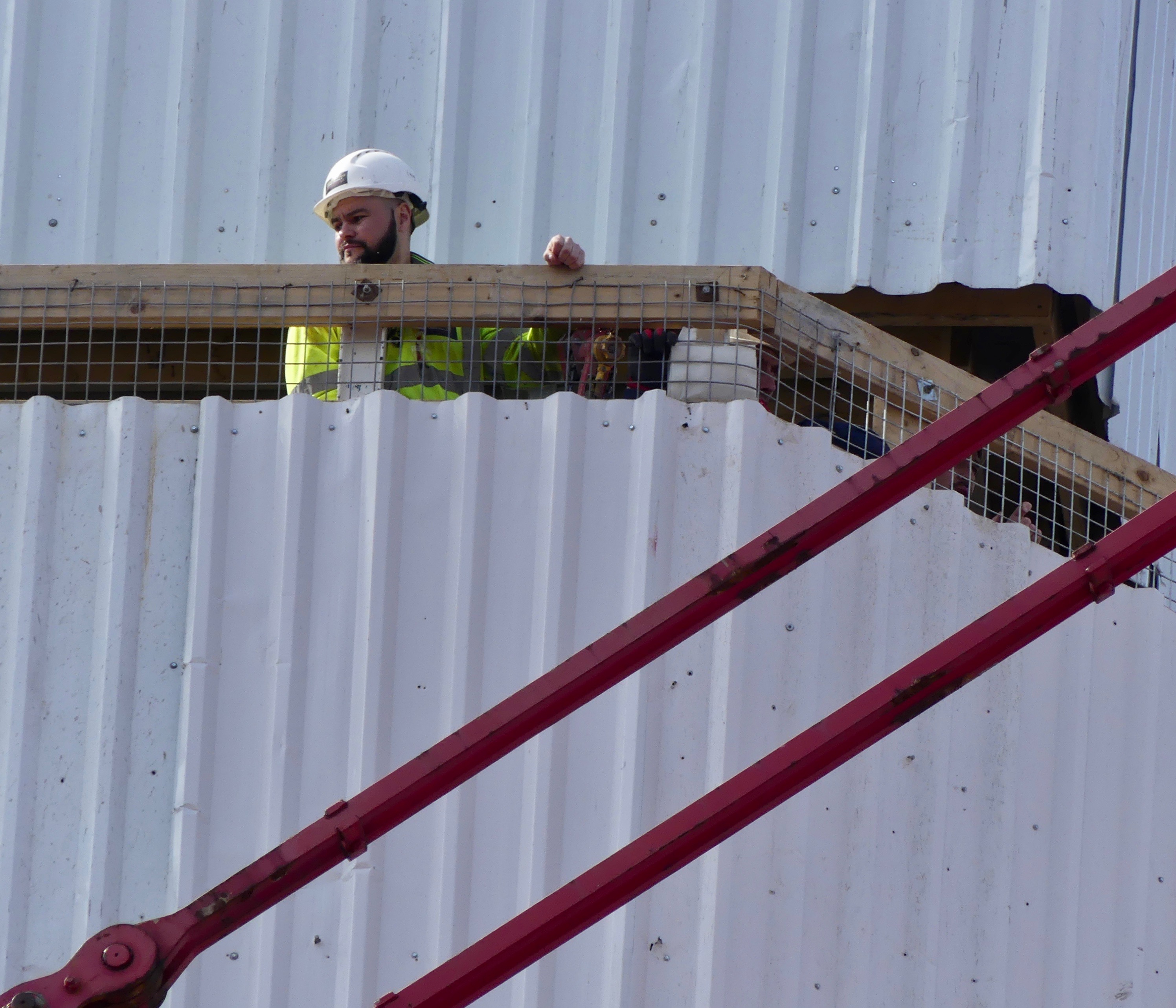 -----