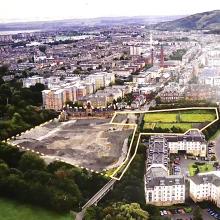 Following 5 previous consultation rounds, and before submitting a full planning application for the Powderhall Bowling Greens site later this month, those behind the proposals this morning presented final plans to the public and answered questions.
Representatives of Collective Architecture, City of Edinburgh Council, and Urban Pioneers (landscape architects) discussed proposals on Zoom with around 16 interested parties, most of whom live or work locally.
No great surprises
Much of the detail will be familiar to those who have attended earlier events. The bowling greens will be occupied by a mixture of nursery school, homes for older people, gardens, a 40 sqm play area, and a widened St Mark's Path. Open space will be planted to encourage native species and biodiversity.
The nursery will replace that currently across the road, providing more oppurtunities in line with Government targets, and freeing up additional classroom space for the popular Broughton Primary School. The school will also manage lets to the public of a meeting room in the nursery, and of the outdoor play space.
Following Edinburgh Council's commitment to carbon reduction targets in February this year, the designers say the development's buildings will now meet super-efficient eco-friendly Passivhaus standards.
The buildings – of three and four storeys – are designed to 'nestle into' rather than overshadow neighbouring structures. For this reason, flat roofs were chosen rather than taller pitched ones. The feasibility of 'green roofs' is still being assessed.
No on-site parking will be provided.
Their pink materials
Materials include recessed, pigmented, concrete panels for the civic (nursery) ground-floor level, with facing brick above and coloured steel. A colour palette of pinks and rusts has been selected to fit well with the surrounding area.
The intention is to enhance the site's boundary with Broughton Road by additional tree planting, and to improve the ease and safety of using the Broughton Road end of the Path. The current pavilion will be demolished.
A proposal to provide a public path across the site from Powderhall to Redbraes will be shaped by three elements. First, whether the Powderhall Village Association is willing to sell, let, or allow access to land it collectively owns. Second, whether Sustrans funding can be secured to fund and design this aspect. Third, how far funds will stretch – a universally accessible ramp is the most expensive option.
Traffic concerns
Locals are already concerned about traffic levels and safety at the junction of Broughton and McDonald Roads, and this topic was raised during today's consultation. The development site has only one access point.
Traffic management, said the panel, would be the responsibility of the building contractor during the construction phase. Traffic resulting from any simultaneous work here and on the adjacent Powderhall Stables block would have to be carefully managed by cooperating parties. However, the current tramworks depot will have ceased operating by the time any work on the site begins.
Timeline
The timeline for future progress is as follows:
Before Christmas 2020 – planning application for Bowling Greens site submitted.
January 2021 – application appears online for public comments.
March 2021 – work on the Powderhall Stables block begins.
Summer 2021 – work on Bowling Greens site begins.
March 2022 – work on Powderhall Stables ends.
August 2022–February 2023 – work on Bowling Greens site ends.
Today's event will appear on the the Powderhall Regeneration website shortly, where you can also register for a similar Zoom meeting tomorrow evening at 6pm­.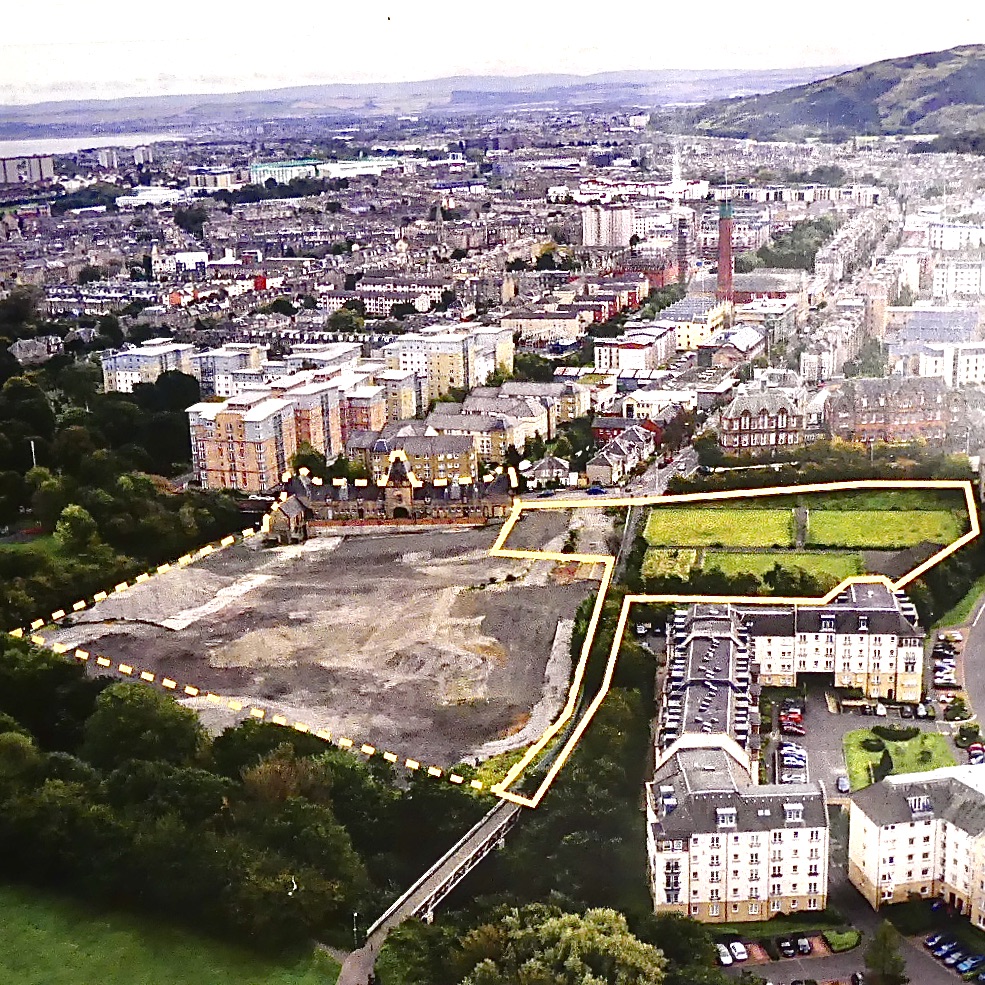 ------------