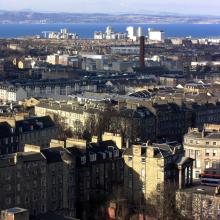 Edinburgh Labour Party last night chose Marion Donaldson to stand in the City of Edinburgh Council by-election for Leith Walk (Ward 12) on 10 September.
Donaldson (pictured centre, below) is already well known in the neighbourhood, both as a resident and as a member of the Leith Central Community Council.
Commenting after her selection, she referred to her experience as the team leader for a local Food Bank:
I have witnessed first hand the issues that affect our community, I know what has made a difference and what still needs to be done. People with very little money are having their dignity removed by the so-called 'sanctions' brought in by the Tory government. These have a severe and personal impact on the poorest families and the poorest children. It's these families local food banks try and help.

If elected, I will work tirelessly to represent the people of our area and to help continue the positive work we have seen from the Labour-led Council.

Council leader Andrew Burns expressed delight at Donaldson's selection, saying she had outstanding potential.
Sour grapes and Green gripes up north
Meanwhile, in other political news, word reaches us that it's not all plain sailing for Maggie Chapman.
The former Scottish Green Party councillor for Leith Walk announced last week that she was standing down to focus on her campaign for the North-East constituency in next year's Holyrood election.
But around 20 branch members in Dundee, Angus, Aberdeen and Aberdeenshire have called for her to be deselected.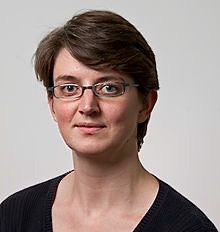 They want a candidate with more local experience.
Other party figures have rallied to Chapman's defence, saying she was democratically chosen to top the party's regional list and brings with her a wealth of qualities including experience at a national level as co-convener of the Scottish Greens.
Fountainbridge and Craiglockhart councillor Gavin Corbett, the party's elections and campaigns committee, was quoted in the Press and Journal as follows:
While it is always disappointing when differences of opinion emerge between members, what really matters is how it is dealt with.

In between a few heated words I have been impressed by the willingness of the vast majority of people involved to come to a constructive conclusion.
Chapman will soon be starting a new job in Dundee, so whatever happens over the next few months, there seems very little chance of Leith Walk getting her back.