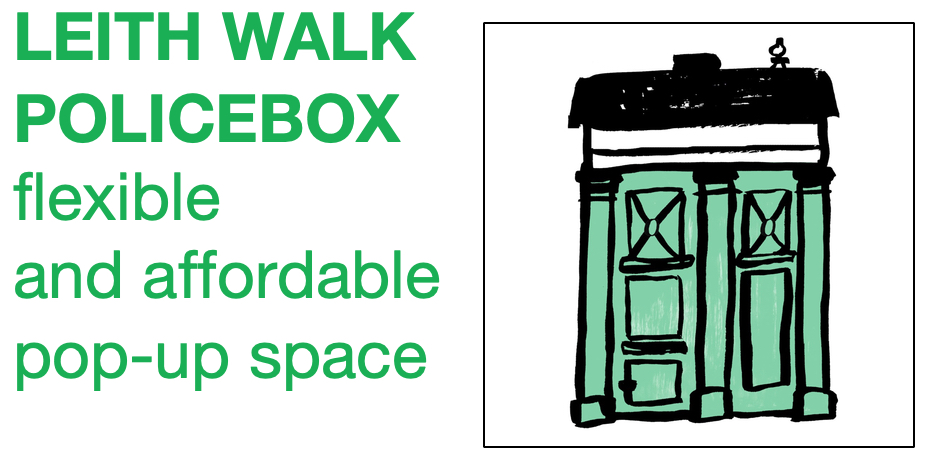 Pop ups coming soon COVID19 - social distancing and hygiene measures in place. All pop-ups are weather-and tramwork dependent – please check social media beforehand.
FREE FOOD AND SOUP – Rescued food and hot soup. Tuesdays and Thursdays, noon–2.pm. RCK. All welcome. Bring a bag.

TIPICO SICILIAN CONFECTIONERS – Nuts, dried fruit, chocolate,

terrine

, brittles and gift boxes. Wednesdays and Fridays, 11am–5pm-ish. Card payment please.

SMEX POP-UP ART CAFE – Browse zines, prints, cards and tees designed by illustrator Alex Weir over a coffee. 1–2 and 15–16 August.
LEITH AND LOCHEND HOME GROWN – Get gardening and growing in Leith with Edible Estates. Free seeds and garden resources. 8 August, 11am–4pm.
WOODLAND TRUST – The charity that protects the UK's trees and woodlands. 9 August, 11am–3pm.
MOTH CLOTHS – Baby clothes, knitting and blankets, masks, cushions! 22 August.
​​​​​​​