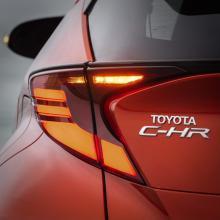 Spurtle has recently been contacted by Hiyacar. The 'peer to peer' car club operator has just introduced 15 vehicles to Edinburgh, five of  them in Spurtleshire and one just the other side of Leith Walk.
The idea is that you book a car online, and then go to a private address near you to pick it up. Each one comes with a Quickstart interface, meaning you don't have to deal with a troublesome or disease-ridden human being.
The company will gladly serve visitors to the capital, but its principal focus is on Edinburgh residents who would like the convenience of occasional use without the inconvenience and expense of owning a depreciating asset.
Hiyacar says the average car:
is parked 96.5% of the time (RAC)
costs between £66 and £100 per week
has 50% of its emissions tied up in manufacture.
Therefore, the company says, giving up a car will bring financial savings for the user and environmental benefits for the community as a whole.
The Edinburgh fleet current comprises 5 automatic Toyota C-Hr's (petrol hybrids) rentable at £4 per hour, and 10 low-emission manual Vauxhall Corsas rentable at £3 per hour.
However, they're also looking for locals willing to share their vehicles (for up to £650 per month) via the Hiyacar online platform.
Residents (with or without a car) who let out their own off-street private parking spaces receive £70+ per month for doing so.
Now, whilst Hiyacar's overall proposition (particularly that figure for manufacture-related emissions) sounds pretty compelling, it strikes Spurtle that the main difference Edinburgh residents would notice immediately would come from less car use rather than fewer cars making the same number of journeys.
More efficient shared use of cars undoubtedly has its place, and we welcome Hiyacar's efforts in that direction. However, reduced use of cars, more active travel, and cleaner/improved public transport are surely better.
Your thoughts, please.
Got a view? Tell us at
spurtle@hotmail.co.uk and @theSpurtle
---------------