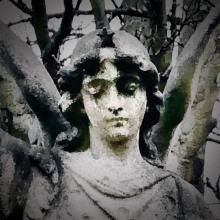 The photograph shown here of a 'winter angel', posted on Twitter at the weekend, prompted some interest among readers.
Several got in touch to ask what high-profile personage had been commemorated by such a substantial, beautiful, and expensive piece of sculpture.
The answers are surprising, for, despite occupying one of the most prestigious plots in Rosebank Cemetery, those remembered here came from comparatively humble origins.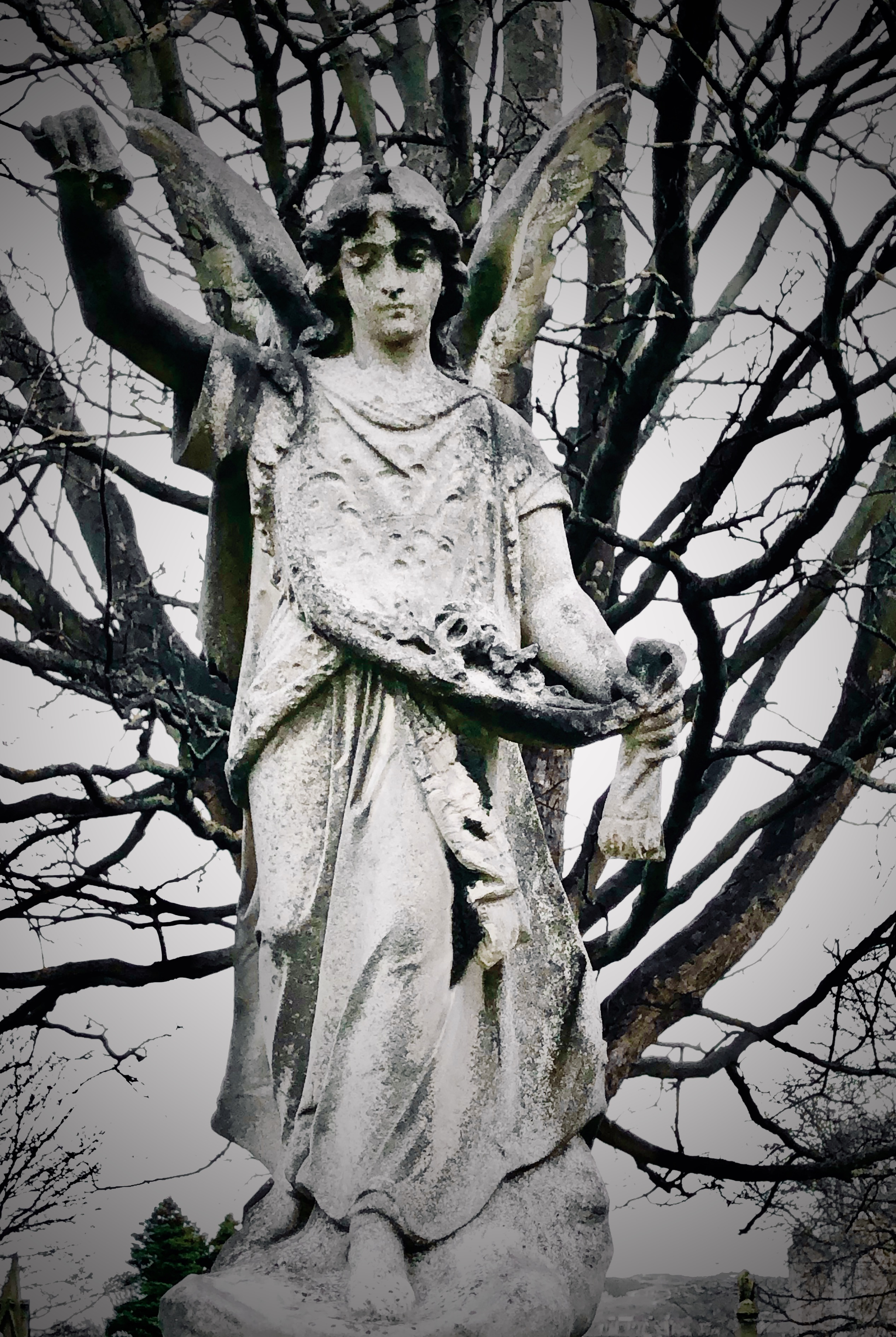 The angel stands scattering flowers over the grave of David Bremner and Elizabeth Henderson.
The inscription below reads as follows:
ERECTED
BY
DAVID BREMNER
IN MEMORY OF HIS BELOVED WIFE
ELIZABETH HENDERSON
WHO DIED 18TH SEP. 1917
AGED 37 YEARS.
ALSO THE ABOVE
DAVID BREMNER
MASTER MARINER
WHO DIED 13TH JUNE 1946.
ANOTHER VACANT SEAT ON EARTH,
BUT ONE IS FILLED IN HEAVEN
BY ONE FOR WHOM THE SAVIOUR DIED
AND HAS A CONQUEROR RISEN.
Elizabeth had been born on 4 April 1880, the daughter of James Henderson (corn meler and weigher) and Elizabeth Ferguson, at 39 Prince Regent Street in Leith. David had also been born around 1880. He was the son of James Bremner (master mariner) and Christian Rendall, but it is not clear where he was born and brought up.
The couple were married on 7 April 1908, 'according to the forms of the United Free Church of Scotland', at 18 Hope Crescent (now Hopetoun Crescent). This was the home of the Rev. W.D. Moffat, but the ceremony was conducted by William Allan, the UF minister at Abbeyhill.
David's address on this occasion was given as S.S. Ploussa of Southampton; Elizabeth's as 59 McDonald Road, Edinburgh.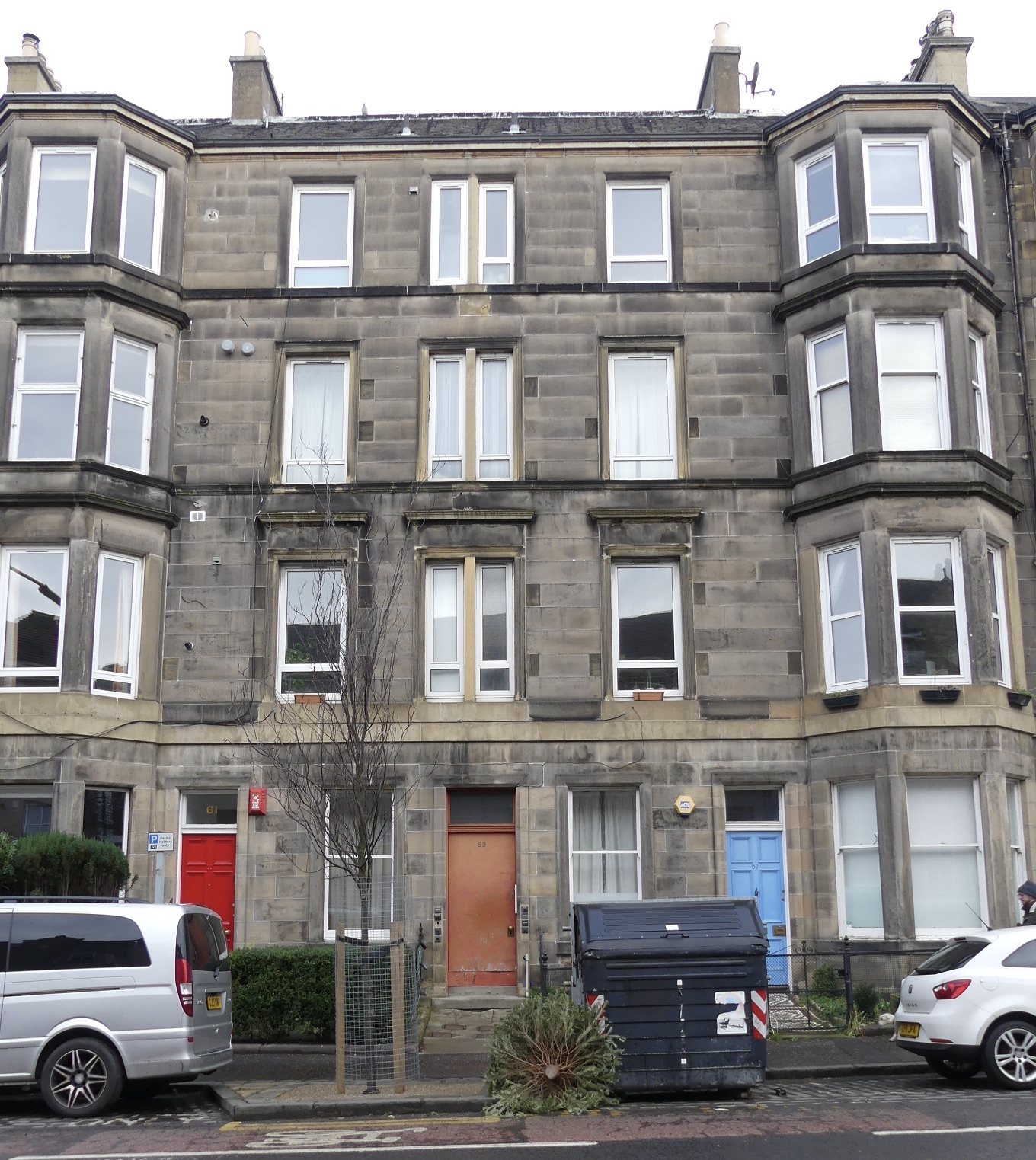 A few years later, Elizabeth appeared in the 1911 Census at 1 London Row, Leith, living with her 1-year-old son James. She was 30 years old. Her husband was not present on that day, perhaps because he was at sea.
Elizabeth died at the same address seven years later, of pulmonary tuberculosis (2 months) and pleuritic effusion. David was present at the end. The private funeral, advertised in the Scotsman, took place at 3pm on Friday 21 September. Whether the angel was erected over her grave at the time, or years later when David's finances had improved, is unknown.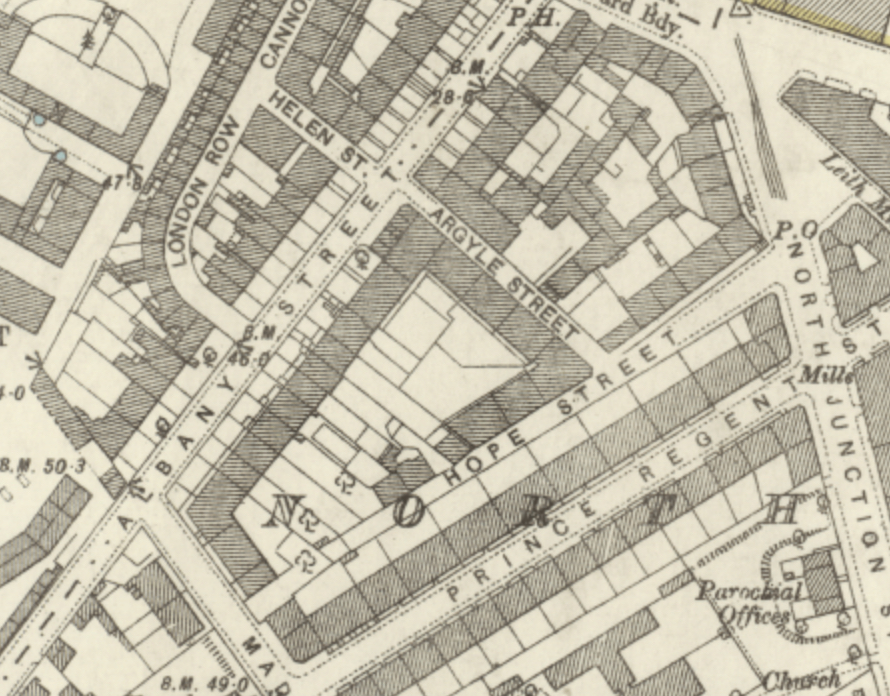 Image reproduced courtesy of the National Library of Scotland.
In the birthday honours of June 1918, Captain David Bremner of the Merchant Service, 'Master of a Transport', was awarded an MBE, presumably in recognition of his wartime service.
Next, aged 36 and residing at 10 Allan Street, Leith (now renamed Dudley Avenue South), he married again in 1920; this time to Jessie Young Mosssman, a 27-year-old confectioner living in the same tenement. Her parents' names and occupations are illegible in the register.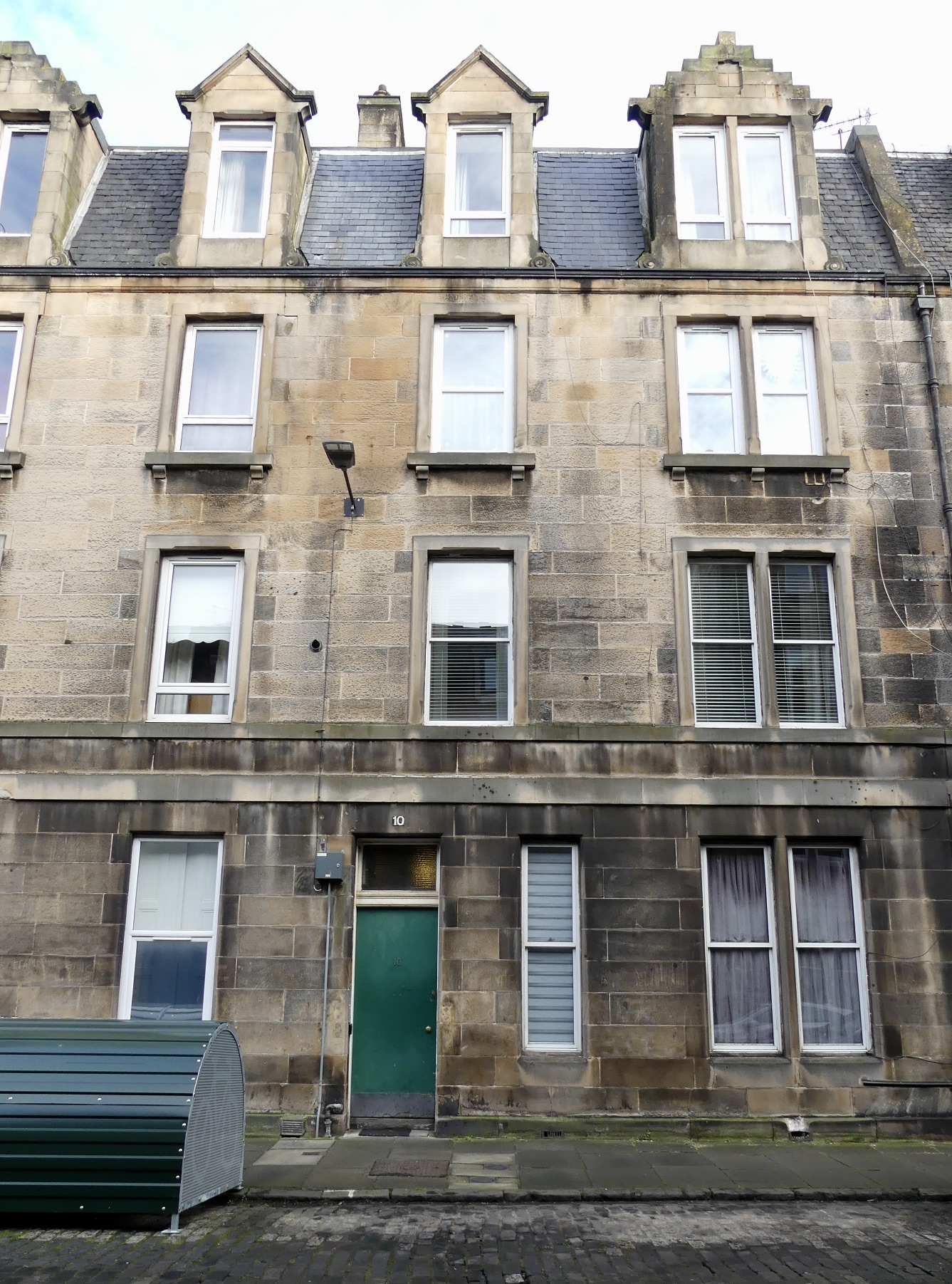 By the 1930s, David and Jessie were living at 9 East Restalrig Terrace. It was here that David, now retired, died at the age of 66, 'apparently' of heart disease. His son James was present in the house at the time.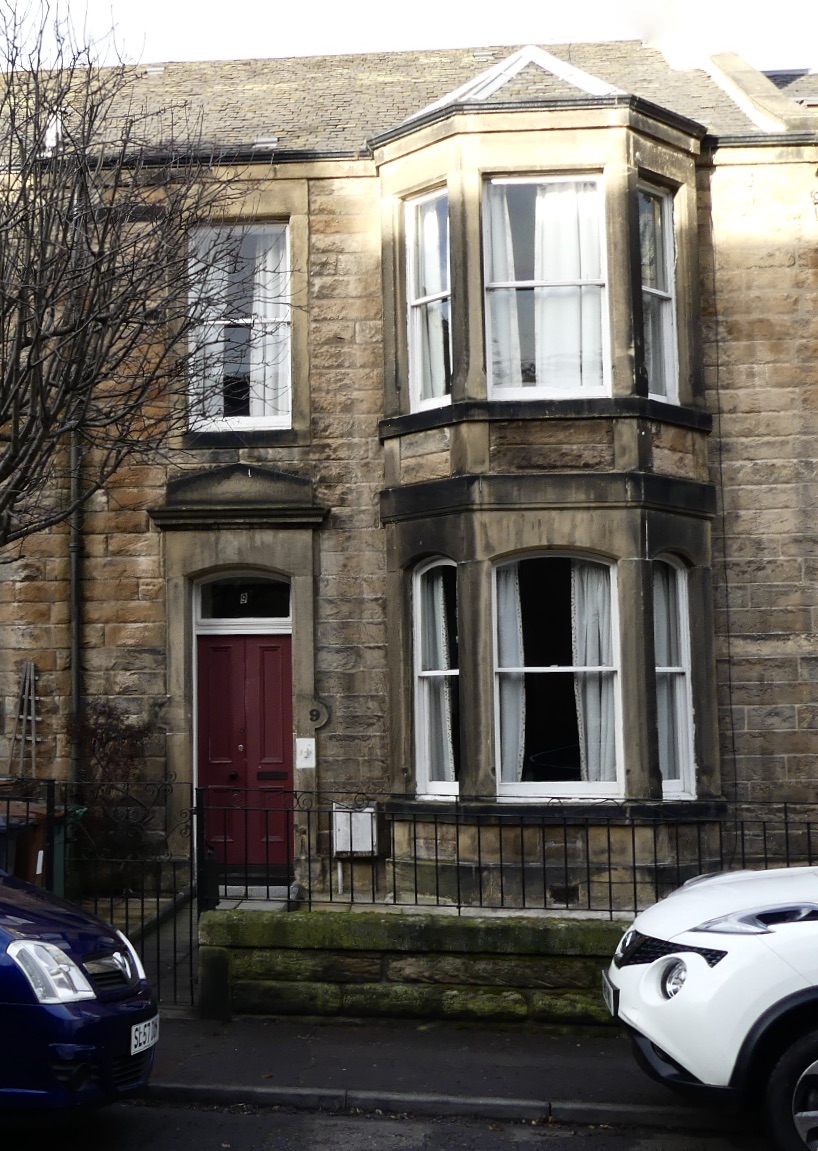 David's widow Jessie died in 1982, aged 85, at Uphall. There is no record of her or James below the angel, or on immediately adjacent headstones.
If any reader can add to these bare fragments, we'd be very interested to hear from them.