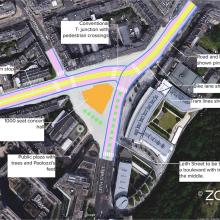 To join the debate about Picardy Place, writes David Jamieson of ZONE Architects, we offer the attached solution.
It's a proposal which, unlike the Council's traffic-centric plans, is based on enhancing the sense of place and adding to the cultural quarter generated by the Playhouse, Omni Cinema and St Mary's Cathedral.
The space for a potential building, no longer marooned in the middle of a roundabout, could be a worthy site for a new 1000-seat concert hall, for example.
We suggest that these benefits could outweigh the loss of road space for motorists.
FOR PREVIOUS COVERAGE OF THIS STORY, SEE BREAKING NEWS (10.10.17).
Got a view? Tell us at spurtle@hotmail.co.uk and @theSpurtle and Facebook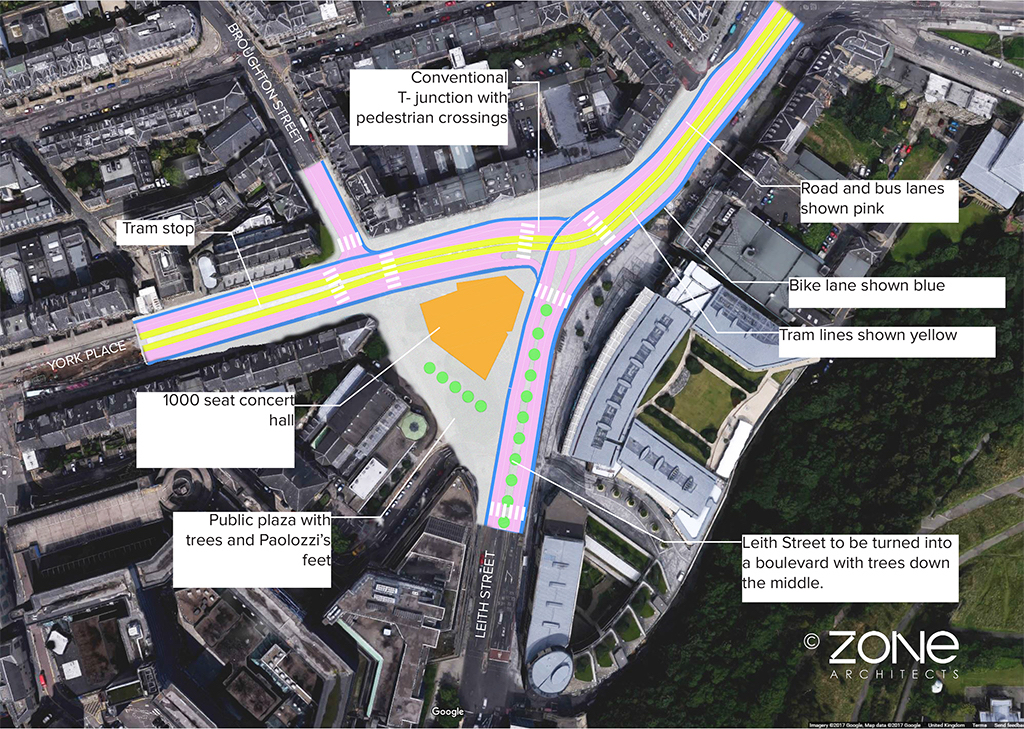 ------------
The following selection of comments has been screenshot from our Facebook page here https://www.facebook.com/Broughton-Spurtle-116862745052401/ and our Twitter feed here: https://twitter.com/i/notifications