RESEARCHER SEEKS EDINBURGH CONNECTIONS
It's now 14 years since the death of one of Spurtleshire's most esteemed residents, the political theorist and essayist Bernard Crick.
Best known for his biography of George Orwell and the classic In Defence of Politics, Crick moved to Edinburgh in 1984, living in a book-stuffed basement flat at 8a Bellevue Terrace.
At that time, he was closely involved in Scottish politics, including writing regular 'analyses and polemics' for the Scotsman. He also had a deep interest in the arts, especially theatre.
Those who attended his funeral will recall the amazing scene of a jazz band leading mourners from his Bellevue Terrace home to Warriston Crematorium through a strengthening snow shower. Those who spoke at the funeral included his friend John Clifford and David Blunkett, who studied under him at Sheffield University.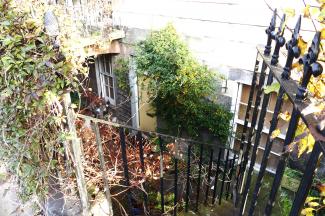 Crick would doubtlessly bemoan the current state of British politics and the nefarious influence on it of those peddling 'plausible simplicities'. I've recently written an academic (but hopefully, following Crick's strictures about political writing, readable) article about Crick's political journalism.
I am keen to talk to those who knew Crick well during his Edinburgh years, as part of ongoing research into his political life. If you can help, please contact me at: charliejellis@gmail.com.—Charlie Ellis
[Image top-right: Wikipedia.]