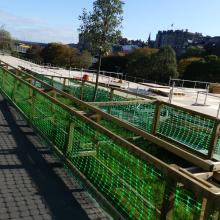 Underbelly has now submitted its Proposal of Application Notice (PAN) for East Princes Street Gardens.
The major development comprises market stalls, fairground rides, a maze, bars, box offices, associated site offices, and ancillary facilities.
Following approval of the PAN, the applicant can next submit a full planning application after 12 weeks, which – according to some local observers – the Development Management Sub-committee is unlikely to determine until April 2020 … long after the Christmas Market has packed up and gone.
If the PAN is approved, a public exhibition of the proposals will be held on 26 November in the Scotsman Hotel's Glendfiddich Garden Suite.
Underbelly has appointed Dublin Street-based Turley as its agent.
The only additional information we have seen so far concerns a map of the location site. The red outline south of the railway tracks covers a larger area than we had expected but may not indicate the extent of Underbelly's proposals (see below).
At the current rate of construction, all will become clear very soon.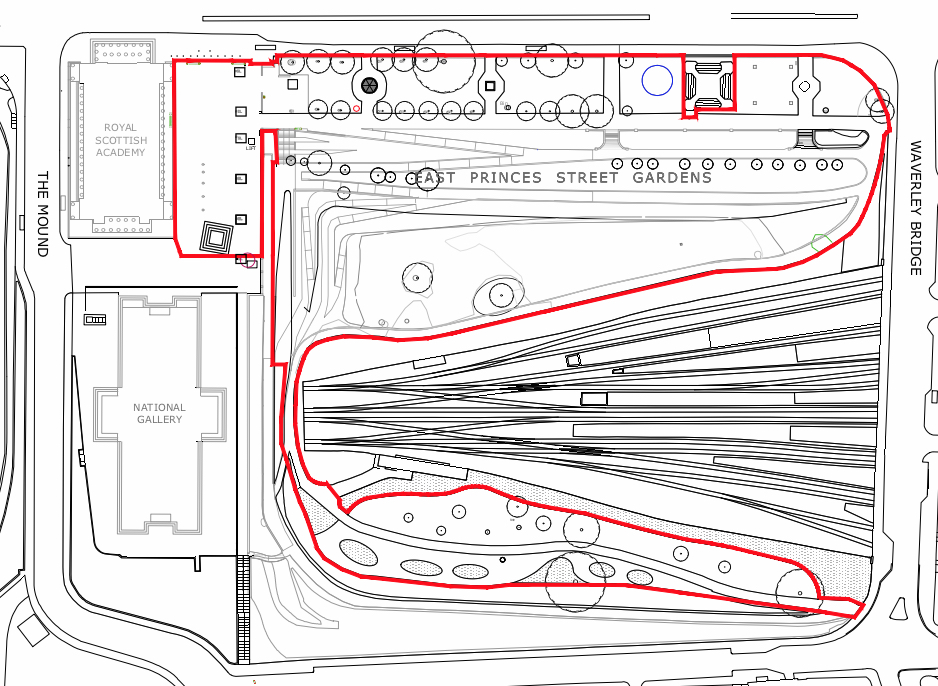 In a separate but related development, the Cockburn Association confirmed today that it had written to the Minister for Local Government, Housing and Planning, Kevin Stewart MSP.
It has asked him to 'address the serious issues arising from this year's Christmas Market'.
For more on this story see:
Princes Street Gardens – the good old days (25.10.19)
Scaffolding in the park – Council blusters (25.10.19)
Planning flaw threatens Winter Festival food and drink (28.10.19)
East Princes Street Gardens – room for improvement (29–30.10.19)
East Princes Street Gardens (12.11.19)
-----------