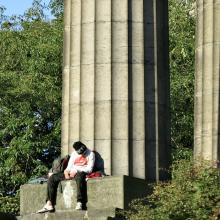 Below is the full version of an article which appears in condensed form in the October printed issue of the Spurtle, published today.
*****
The common people of this country must certainly have the organ of destructiveness enormously developed. Nothing that they can possibly lay their hands upon escapes demolition.
Wherever they gain admittance the work of devastation begins; and nothing but bars, bolts, and ramparts of stone can prevent their indulging in an incredibly barbarous propensity to mischief.
This spirit of Vandalism1 has been recently displayed on the Calton Hill, where walks, shrubberies, and monuments have been indiscriminately attacked, and all sorts of ravages committed in the most daring and outrageous manner, and where well-dressed blackguards often interfere to protect, sometimes to cheer on, the tatterdemalion perpetrators of the mischief in their work of havoc and dilapidation.
To say that this is disgraceful is in fact to say nothing; it is in the highest degree criminal, and unless a speedy example be made of some of the authors or abettors of this mischief, the public functionaries will not escape censure.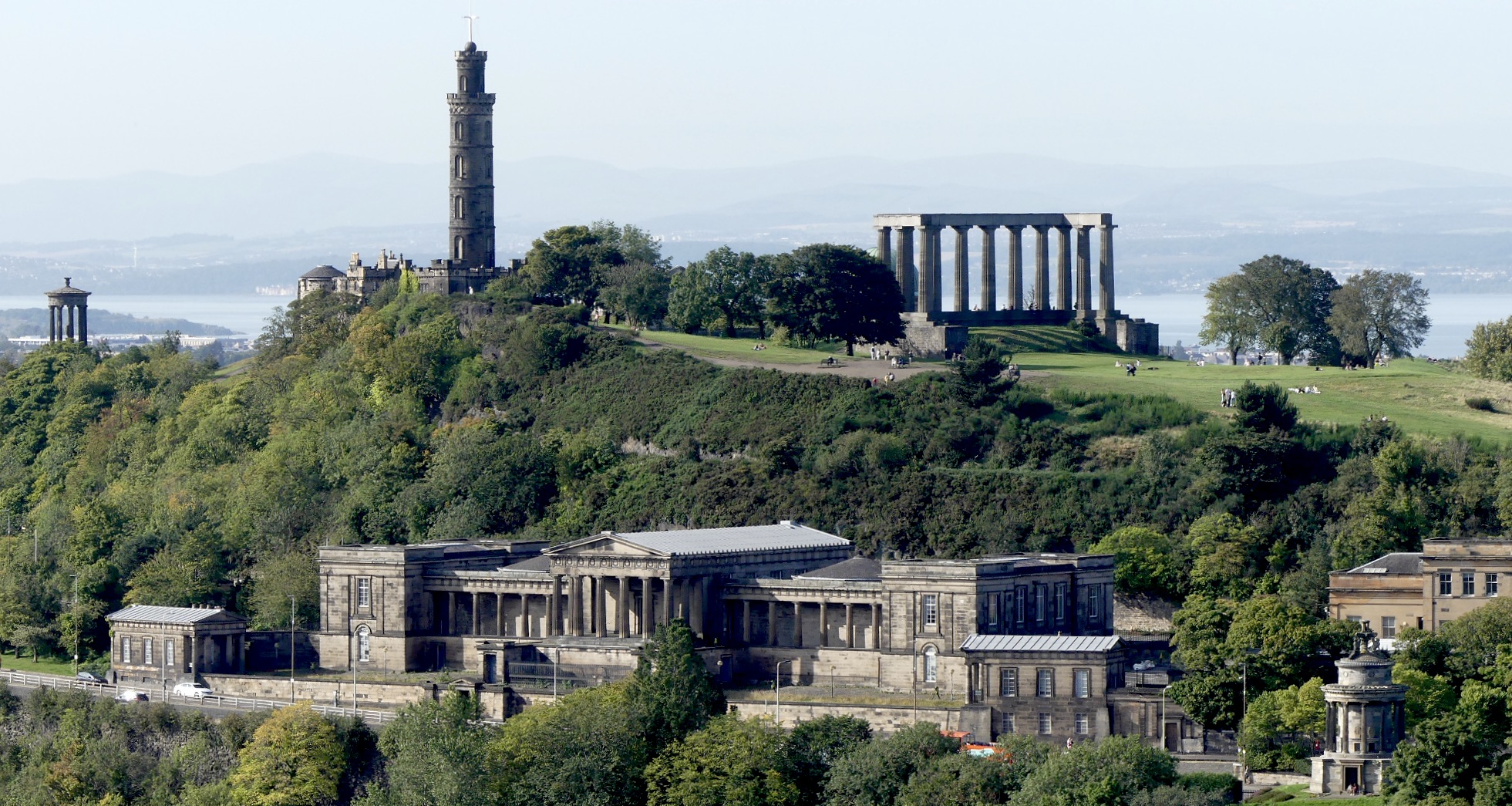 A most respectable citizen,2 who has long devoted himself to the conservation of the walks, shrubberies, and monuments of this classic hill, which he has also contributed more perhaps than any one else to adorn, has lately been baffled in all attempts to seize the actual delinquents in consequence of the encouragement and protection afforded them by their well-dressed associates; and, in fact, no later than Thursday morning, this excellent person, who may well be styled the Genius Loci, was fairly deforced in endeavouring to protect the most ornamented and splendid of all our public walks from the beastly devastations of mindless miscreants, aided by the inconsiderate or wicked of a higher class, who not only see mischief perpetrating without checking it, but even cheer on the delinquents when they observe the least attempt made to check them.
Now, this is perfectly intolerable. A horde of wild Tartars let loose in the midst of a civilized country could not display a more savage or destructive spirit. If the abettors of this abominable Vandalism were to see a theft committed, they would in all probability interfere either to recover the stolen property or to secure the person of the thief, perhaps both. But the same individuals see pillars which cost L.400 each chipped; public seats overthrown; terrace walks befouled; trees, so essential to the scenery of a town, broken; turf, which ages had made, cut up; fences thrown down; and the resorts of public recreation converted into bear gardens scarcely fit for the reception of swine;—and all the while look on thinking it, no doubt, mighty good-natured, on their part, to enjoy their walk in what they call peace, and to secure to 'the rascall mob' impunity for their criminal devastations.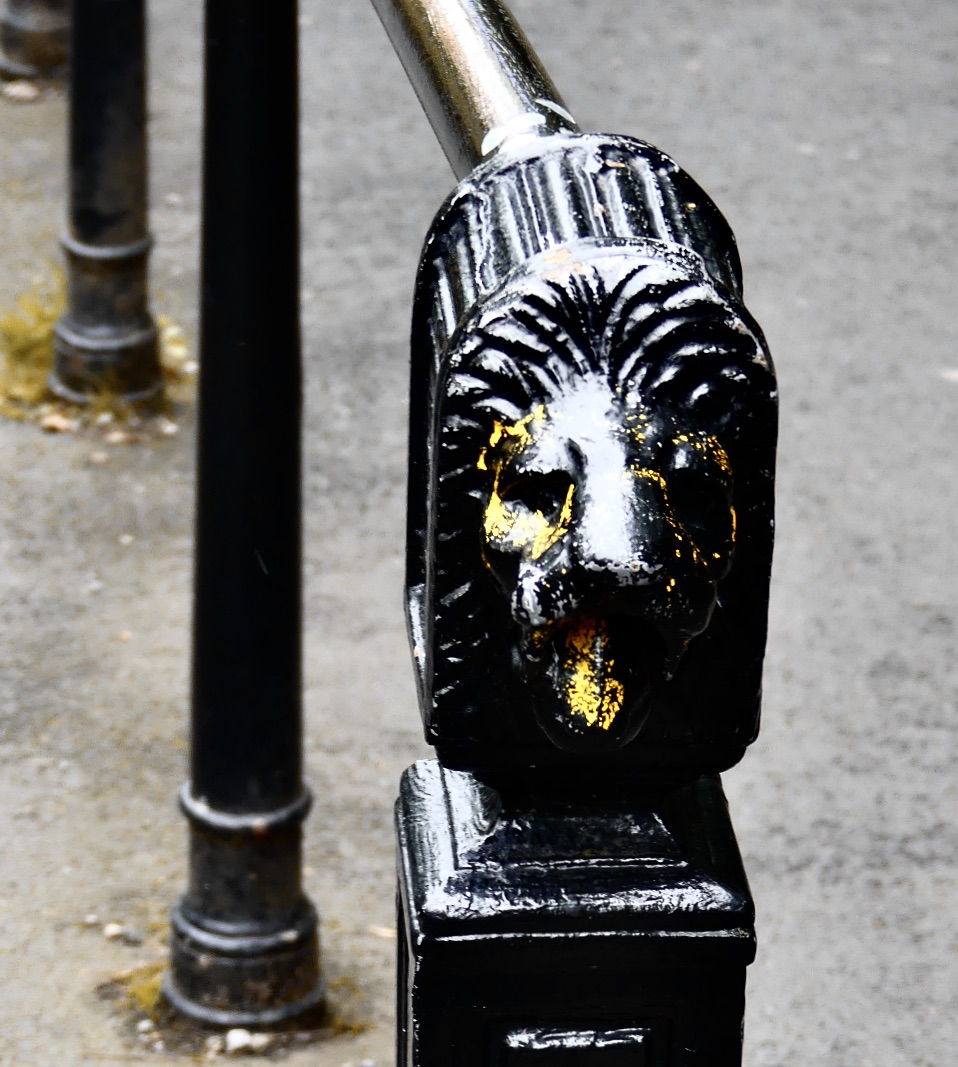 We hear the Police blamed in this matter; but we scarcely think justly. Their force is small; the rates do not at present admit of its being increased; and twenty-five day men cannot, we should think, be omnipresent. Still something might be done by this conservative force: and we have no doubt, after this notice, that something will be done.
In the meanwhile, we beg to inform the exterminating angels, that what they consider as only mischief is a crime of a heinous nature and severely punishable; and that if any of them, whether young, old, or middle aged,—male, female, or hermaphrodite,—be caught in the fact, and handed over to the public prosecutor, 'he, she, or it', may lay their account that the law will be enforced against them with a severity proportioned to the wanton and malicious spirit which such a species of crime displays in the perpetrator.3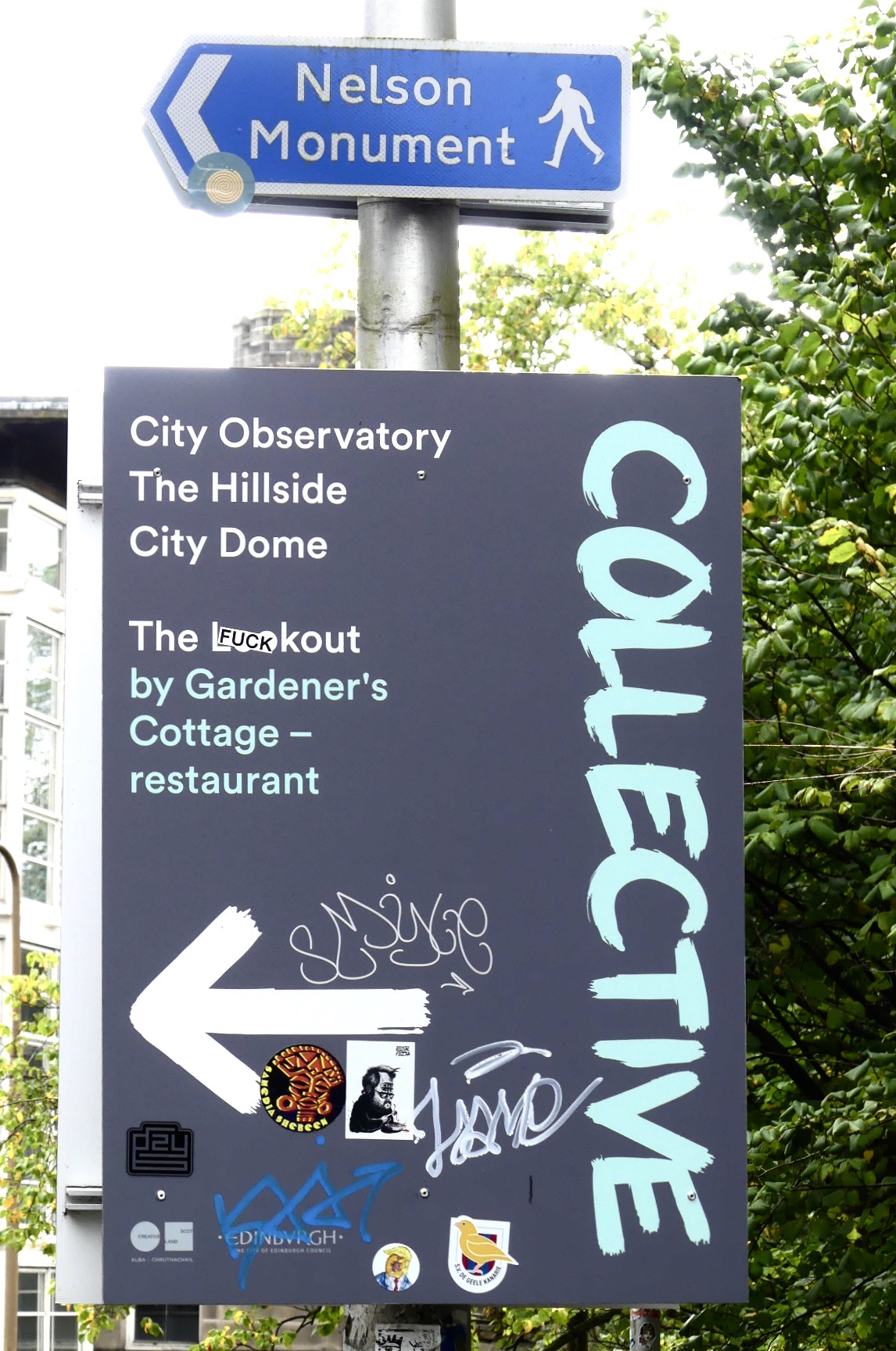 The public ought also to remember, that when a crime is being committed the law makes every man a constable, becuse all are alike interested in its due observance. We blush to have occasion to dwell on topics so humiliating in themselves, and so disgraceful to a large class of our people; but, independently of the indignation which such conduct is but too well calculated to excite, the subject is one in which the poor have the chief interest; for it is this reckless and mischievous Scotch tendency which excludes them from every place that is capable of being injured. On the Continent, the finest statues have stood uninjured for centuries, in the open streets, amidst wars, revolutions, and all manner of accidents and changes; but the Scotch, somehow, cannot keep their destructive hands off any thing ornamental;—and yet they complain that avenues have gates and and shrubberies men-traps and spring-guns! 
Finally, while we shall leave the actual iconoclasts to be dealt with according to law, and to receive at the hand of justice the due reward of their deeds, we have at the same time resolved to publish the names and additions of those of a better class who shall again be detected in aiding, abetting, or countenancing the work of mischief on this most beautiful and truly classic hill.4 Such persons shall not go without their fame—which attaches to those who encourage criminal deeds. 
Caledonian Mercury, 18 May 1833 
1 The Oxford English Dictionary gives the first use of 'Vandalism' as by 'Henri Gregoire, Bishop of Blois, c. 1793. The conduct or spirit characteristic of, or attributed to, the Vandals in respect of culture; ruthless destruction or spoiling of anything beautiful or venerable; in weakened sense, barbarous, ignorant, or inartistic treatment.' 
2 Presumably W.H. Playfair, the architect responsible for the: City Observatory (1822); National Monument (1826–29); and Dugald Stewart Monument (1831).
3 The author's reference to hermaphroditism is probably a disparaging reference to openly gay display or activity on the hill. The OED gives a secondary definition of hermaphrodite as 'An effeminate man or virile woman. c. a catamite.' For an even earlier, coded article on the subject, see 'Knuckles, Naughtiness, and Not Always Being Nice'.
4 Interesting historical and cultural context for the area is provided in the Calton Hill Management Plan.
---------