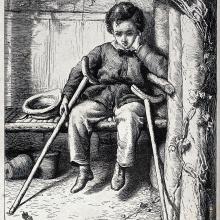 HOW AN EDINBURGH BOY LOST HIS TOE.
Sheriff Guy heard proof, in Edinburgh Sheriff Court to-day, in an action arising out of an accident to a little boy named Charles Hunter on 11th November, 1904.
The boy, who is eight years of age, was passing through the common passage leading to his mother's house at 2 Glenorchy Place, Greenside, when a flag-stone, which had been placed against the railings in the passage by workmen employed by George Rosie, builder, East Crosscauseway, Edinburgh, who were carrying out some alterations there, slipped and fell upon the boy's foot. Two of his toes were injured, and one had since been amputated.
The mother of the boy now sues Rosie for £300 as damages for her son's injuries. The defender states that unless the boy had deliberately tampered with the stone and removed it from its position by considerable force, it could not have fallen on him.
Edinburgh Evening News, 2 March 1905
*****
A PRINCES STREET BURGLARY.
BIG HAUL OF JEWELLERY.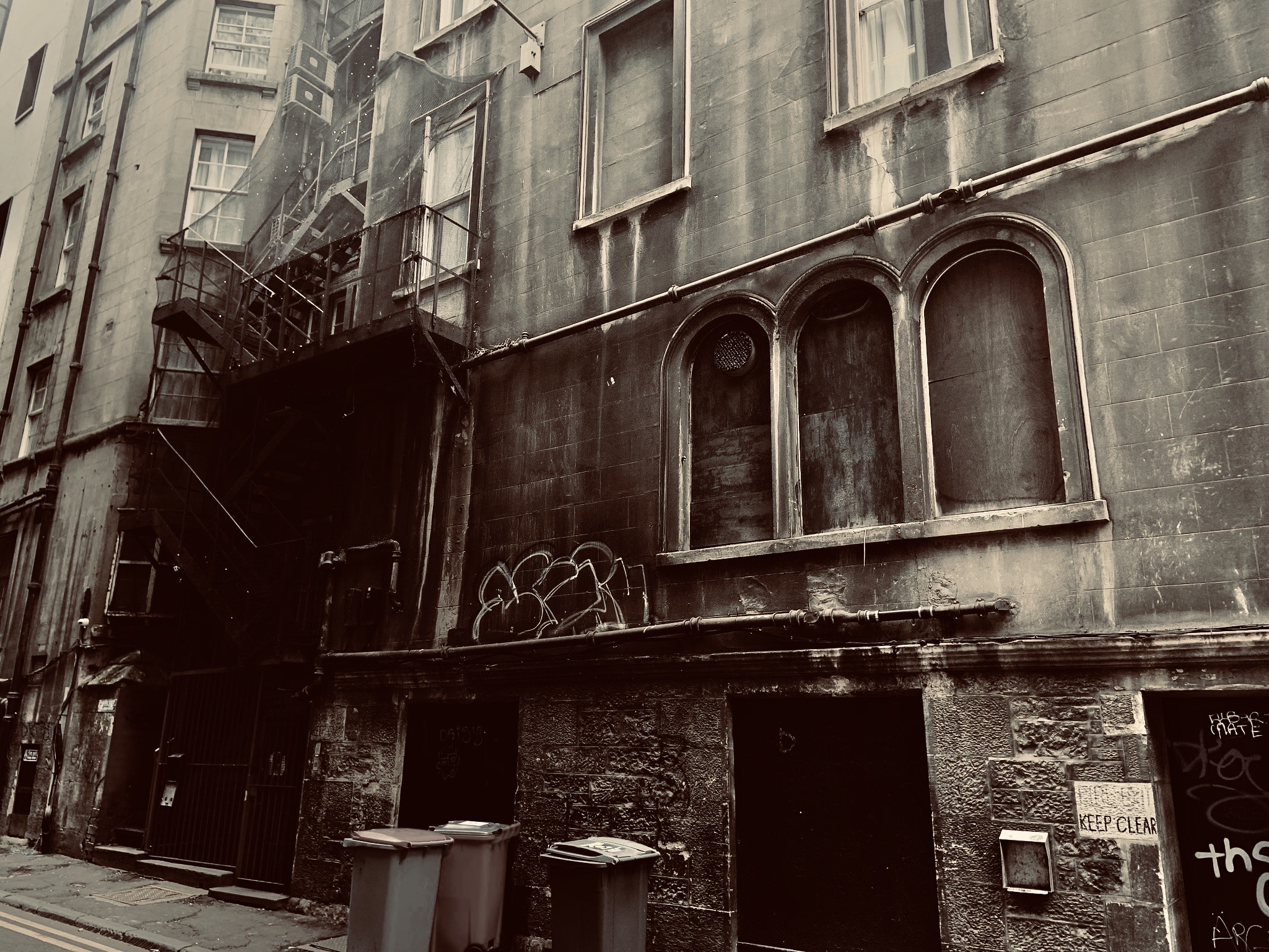 The shop of Messrs Mossman and Son, jewellers, Princes Street, Edinburgh, was broken into on Saturday night or Sunday morning, and a large quantity of jewellery stolen. The shop is at the east end, opposite the Waverley Market, and while the thieves could not hope to make any impression at the front of the premises, they turned their attention to the back.
Meuse Lane runs parallel at the back of the premises with Princes Street, and it was this locality that the thieves made the base of their operations. The entry was effected between Saturday after the usual closing hour and Sunday morning, and doubtless the burglars planned their visit with care so as to coincide with the Spring Holiday, which fell on the Monday. They calculated, doubtless, that as Monday was a holiday the crime would go undiscovered until Tuesday morning, but if they proceeded in this belief, they were mistaken, as on Sunday Mr Mossman paid a visit to the shop and discovered that a burglarious entry had been made.
HOW ENTRY WAS MADE.
The shop premises go right back from Princes Street to Meuse Lane, and beginning their operations from the lane side, the thieves got on to the roof which is not very high, and removed some slates. This done the rest was fairly easy, and soon they were enabled to drop down into the back saloon.
All the more valuable material in the shop had, as usual, been deposited in the safe over night, and this was not touched. To judge by what was taken the burglars seem to have pretty well sampled the whole place, and silver watches, scarf rings, ear rings, studs, finger rings, bracelets, bangles, charms, ladies' chains, &c., were rapidly transferred from the shop stock to the custody of the nocturnal visitors.
They had seemingly gone more or less in fear or trembling all the while. But enough was, however, taken to constitute a somewhat serious loss, although at present it is not very easily computed. Roughly speaking, £l00 might be set down, although the loss might either be over that or under.
The affair is in the hands of the police, who are making the necessary investigations, and Mr Mossman has, through the Chief Constable, intimated a reward for the detection of the thieves. Although it may have no connection with the affair, it was noted that on Saturday evening a man was hanging about the vicinity, and came and warmed himself at the watchman's fire in Meuse Lane.
Edinburgh Evening News, 18 April 1905
*****
Late Advertisements.
GIRL wanted for aerated water factory.—James Roberson & Co., York Lane.
Edinburgh Evening News, 25 July 1905
*****
Court of Session.
OUTER HOUSE—Friday, August 4
(Before Lord Johnston.)
INTERDICT—PURVES V. BURN BROTHERS.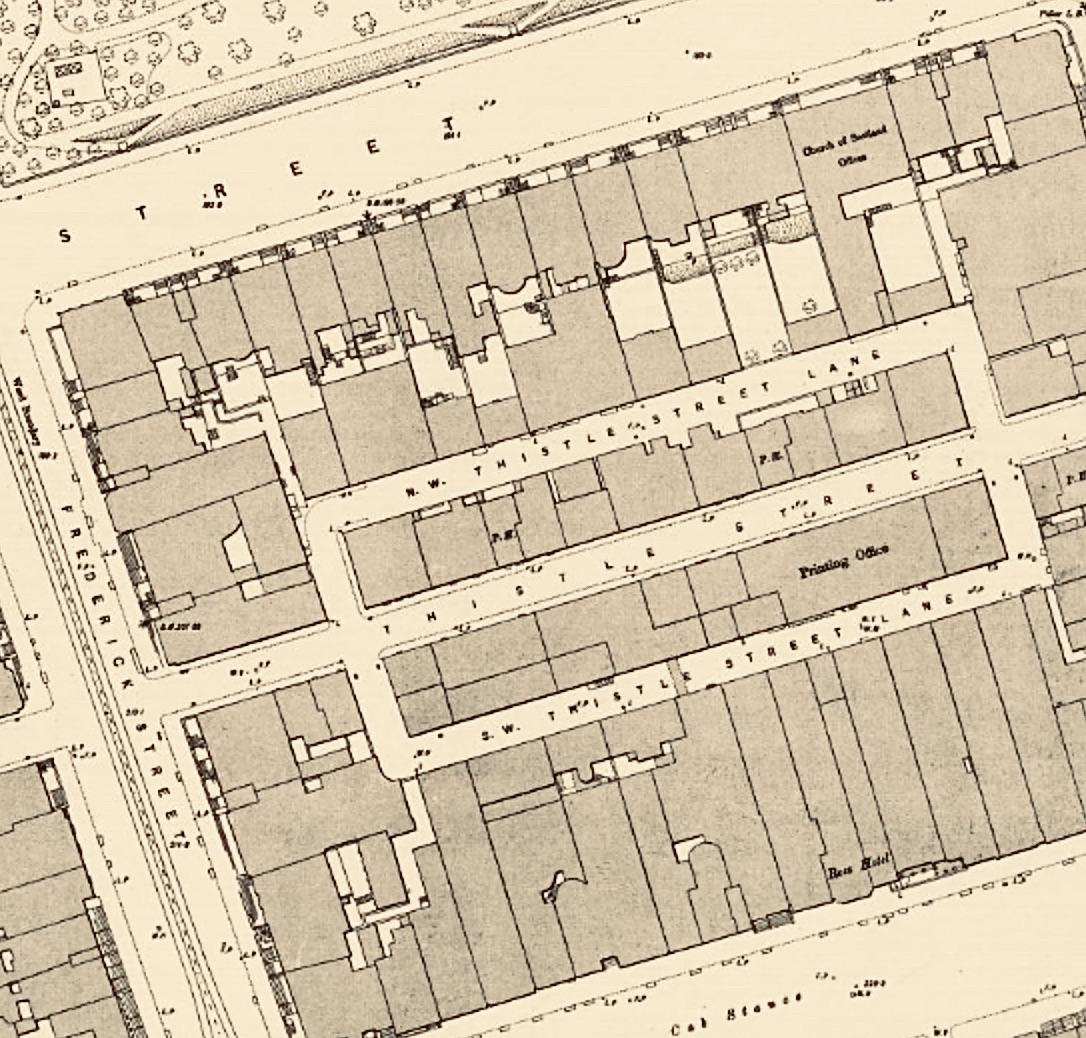 LORD JOHNSTON has given judgment in this case after five days' proof. He finds that the respondents' premises in North-West Thistle Street Lane, Edinburgh, were for some years prior to 1904 occupied as a furniture store, and were originally built and used for a business from which there was no objectionable noise.
The respondents entered upon occupation at Whitsunday 1904, and fitted up machinery worked by an electric motor, shafting, and belting for the purpose of brass finishing and other metal work connected with their trade of plumbers and sanitary engineers. The machinery was placed not in the main building of the workshop occupied by them, but in an outshot building of different construction in close proximity to the complainer's dwelling-house and office at 32 Queen Street, Edinburgh.
From July to October 1904, and again just prior to the service of the note in January 1905, the machinery was so worked as to create such noise as was the occasion of material discomfort and annoyance, and so was a nuisance to the complainer and his dependents in their occupation of his dwelling-house and office.
But it has been proved that the machinery can be, and for considerable periods has been, worked without making such noise or occasioning such nuisance. Therefore with this finding, and with reference to the note, his Lordship continues the cause and grants leave to reclaim.
Appended to these findings is a long opinion, in which his Lordship reviews the evidence and also the decisions. His Lordship, in conclusion, thought that in any proposals which the respondents had to make they would have to include the removing of at least part of the machinery to the main portion of the building, away from Queen Street and nearer Thistle Street Lane.
Counsel for the Complainer—Mr William Hunter and Mr Grainger Stewart. Agent—James Purves, S.S.C.
Counsel for the Respondents—Mr Wilson, K.C.. and Mr T. B. Morison. Agents—Somerville & Watson, S.S.C.
Scotsman, 5 August 1905
[1] It is surprising there were not more conflicts between residents of the New Town's main thoroughfares and their light-industrial  neighbours in adjacent mews lanes. The complainant on this occasion was a lawyer: James Purves, Solicitor to the Supreme Court and public notary. Burn Brothers was a firm of plumbers, who shared North-West Thistle Street Lane with: Mrs Jane Jenkinson; Moxon & Carfrae, workshop (painters, gilders, and picture restorers); Robert Dodd, joiner; Edinburgh Glass Cutting and Bevelling Co.; John Ritchie, joiner; William Hunter & Sons, bookbinders; and Stoddart & Malcolm, litho. printers. For the sequel to this story, see EEN (20.3.06). Map: Ordnance Survey (1893–94), reproduced by permission of the National Library of Scotland.
*****
YOUTHFUL EDINBURGH PICKPOCKETS.
A FATHER WHO ENCOURAGED THEFT.
At Edinburgh City Police Court to-day, Ellen Johnston (15) and Janet Johnston (12), both residing 9 Queen's Place, Edinburgh, were charged with having stolen a purse containing 3s 9d in money, by means of pocket-picking, from a woman in Jeffrey Street, and Ellen Johnston was further charged with the theft of a purse containing 1s, two rent receipts, part of a letter, an envelope, and a circular, and several trading stamps from the counter of a shop at 1 Queen's Place. Both pleaded guilty.
The Prosecutor said that this was a very painful case, The girls had bad parents, and the father sent them on the streets for the purpose of picking pockets. Bailie Mallinson, in consideration of these circumstances, sent the elder girl to a reformatory until she reaches the age of 19, and the other was ordered to be detained in a reformatory for five years.
Edinburgh Evening News, 23 August 1905
*****
CROALL & CROALL,
YORK LANE, EDINBURGH.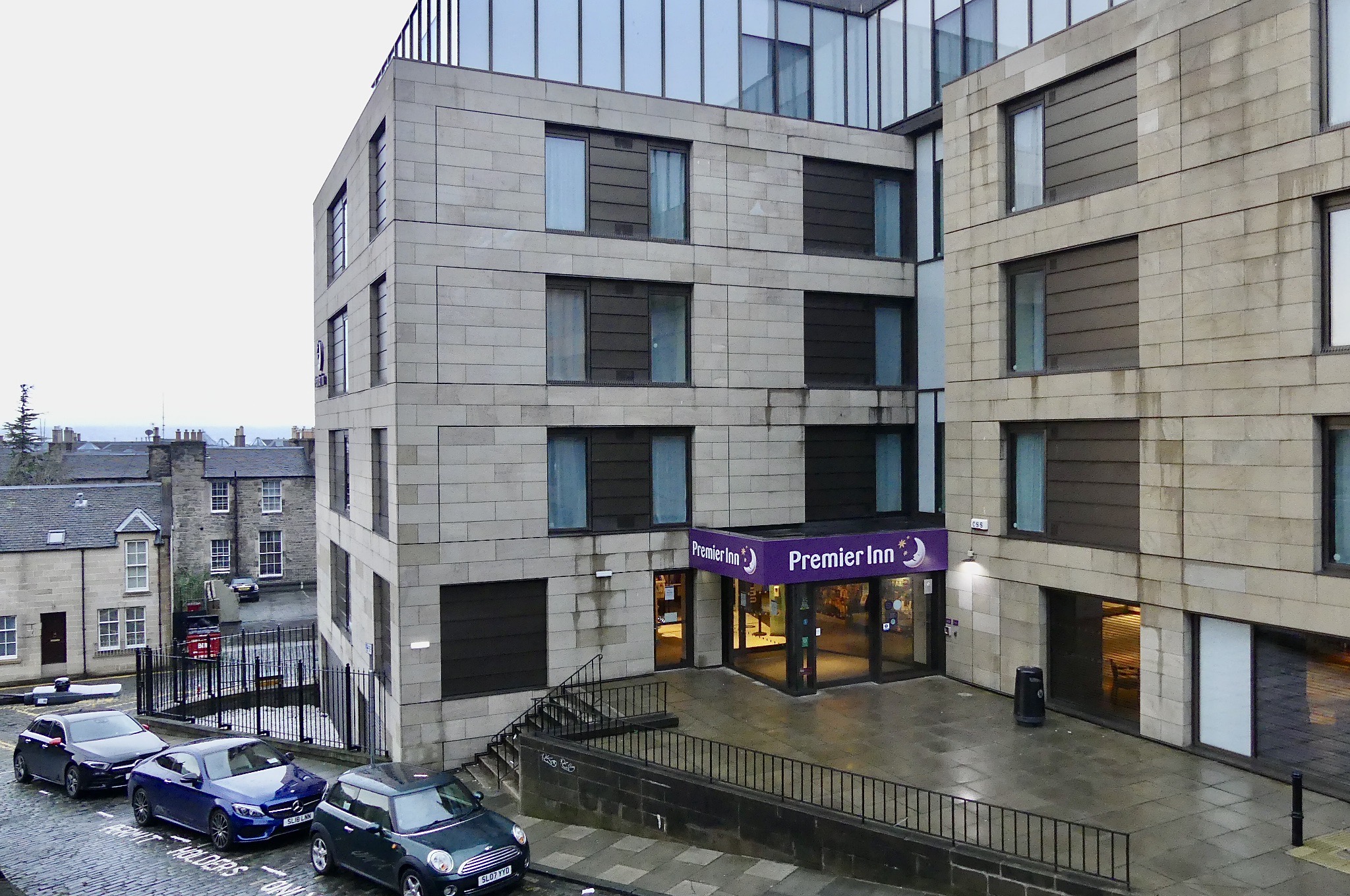 Have the following SECOND-HAND CARRIAGES
for SALE, viz.:–
BROUGHAM, the Property of a Gentleman, almost New, of the latest French design; Seated Luxuriously for Four Inside; Rubber Tyres, and all latest Improvements.
RALLI CAR, in Varnished Wood, by Windover, London: in Excellent Order.
BROUGHAM, Painted and Lined in Quiet Colours, has Shafts, Pole, Bar, Roof Basket.
STANHOPE-WAGGONETTE, own Build, Light and Smart, Painted Claret, Lined with Blue Cloth, Shafts, Pole, and Bar.
BROUGHAM, by J. & W. Croall, Seated for Four, Painted and Lined Green, Shafts, Pole, and Bar; in Capital Order.
Scotsman, 8 November 1905
[2] Croall & Croall's Edinburgh premises were on the site of today's Premier Inn at 44 York Place.
*****
CROALL & CROALL.
Coachmakers to H.M. The King.
YORK LANE, and at KELSO.
Spécialité—
MOTOR BODIES FITTED TO ANY CHASSIS.
YORK LANE is Our Only Edinburgh Address.
Telegrams—"Coach, Edinburgh." Telephone, 1223
Scotsman, 10 November 1905