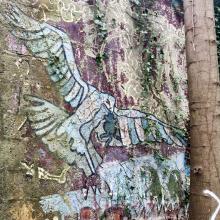 On Monday, Spurtle reported the surprising things to be found behind bushes in King George V Park.
The wall paintings there featuring fabulous creatures were new to us, and we asked readers if anyone knew who was the artist responsible.
Within hours, reader Laura Vivanco got in touch to tell us her father, Miguel (still resident in the neighbourhood), began work on the mural in 1976.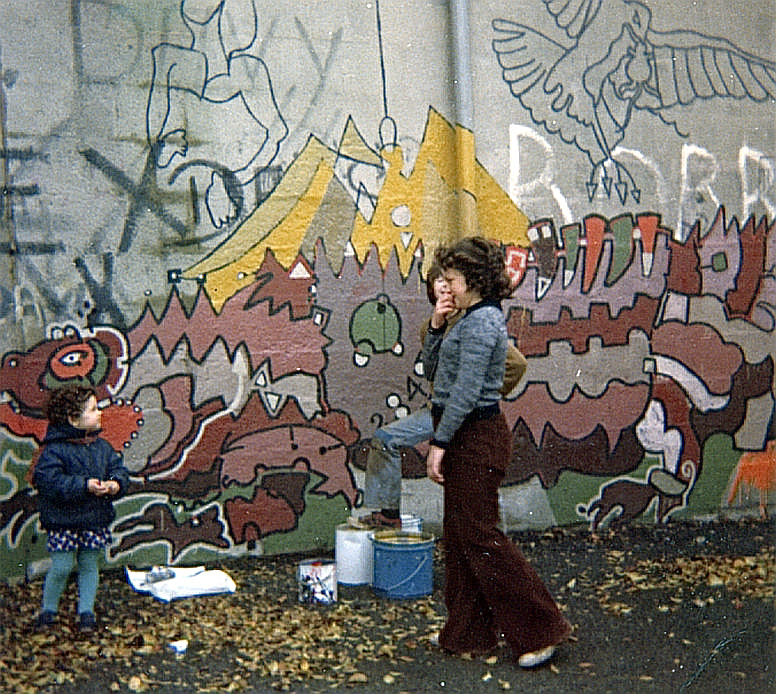 From Laura (pictured left, above) and her father we've now received a wealth of interesting material about this and other of his artistic projects across the capital and further afield.
What soon becomes apparent is that the mural began much bigger.
In fact, it covered 23 yards of the warehouse wall, and included even more peculiar delights such as an enormous armour-plated newt, a spider, and skeletal T-rex with plesiosaur.
It can be seen in various stages of progress on this page, culminating in a panorama which shows the full extent and vivid colours before age, ivy and the Scottish climate took their toll.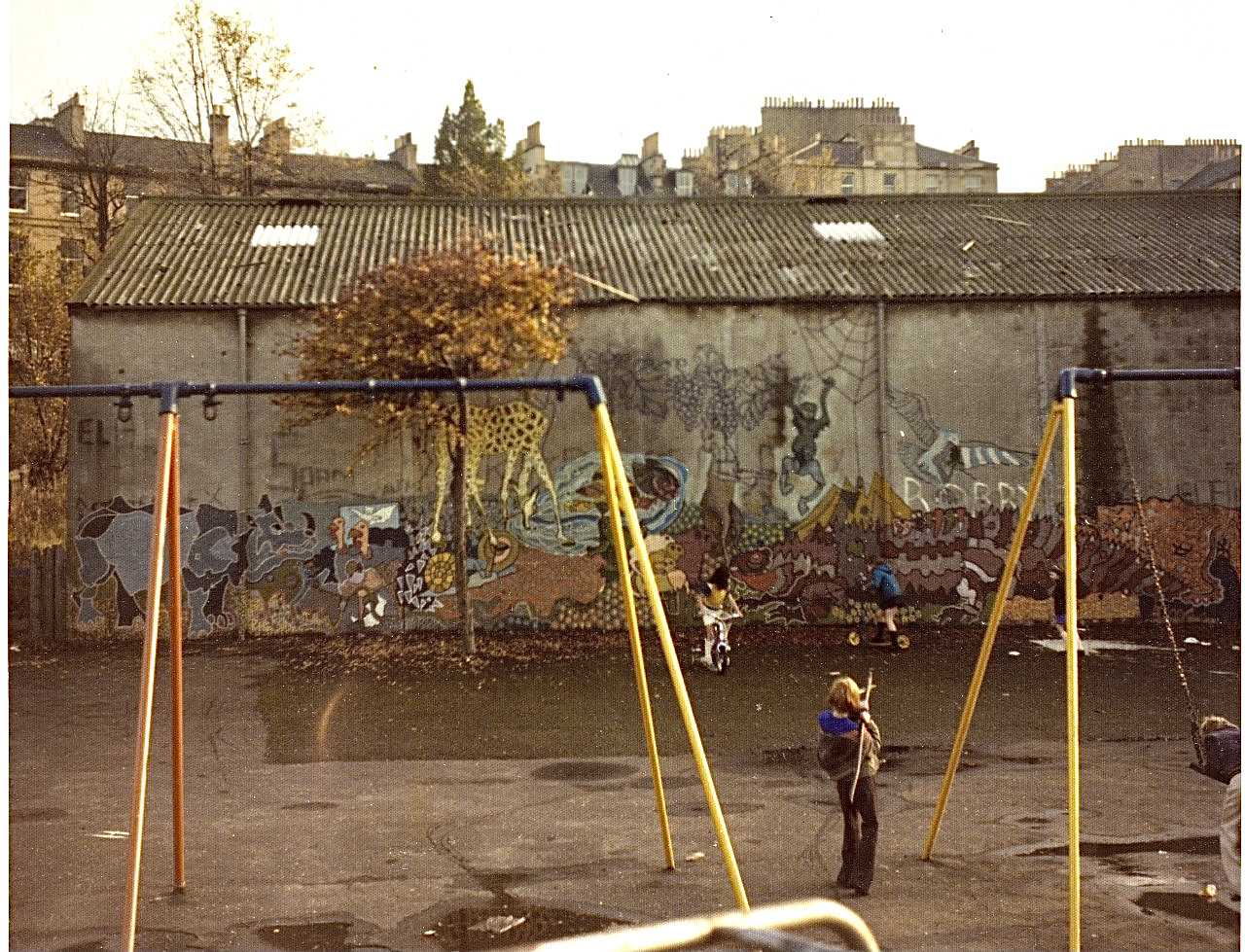 The project – undertaken in Vivanco's spare time – took nine months to complete, using spray cans retrieved free of charge from a nearby car paintshop's rubbish skip.
Was there a logic to the baffling variety of creatures depicted? Yes. In an Edinburgh Evening News article of 1977, Vivanco explained, 'I wanted the children to look at the mural and ask "Why?" about everything and talk about it.'
Even in its current diminished and obscured condition, the work has power to stimulate and entertain.
This link will take you to Fernando Ortega's fascinating blog on the acclaimed Vivanco's life and inspiration, his restless internationalism and forging of thought-provoking links between Edinburgh and Burgos, the Castillian place of his birth.
The blog is in Spanish, and also makes perfect sense in English via Google translate. It's well worth the effort.