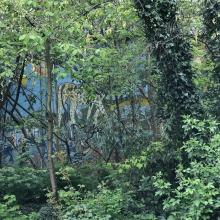 The northern boundary of King George V Park comprises the rear wall of a long shed opening onto the former Royal Bank of Scotland carpark.
It's hidden behind a screen of trees and shrubbery, but a foray into the interior reveals a remarkably ambitious and peculiar mural.
Reading from left to right, it begins with mostly aquatic creatures, including a frilled-neck lizard, a huge frog, octopus, sea snake, turtle, seal (possibly) and hippopotamus (maybe).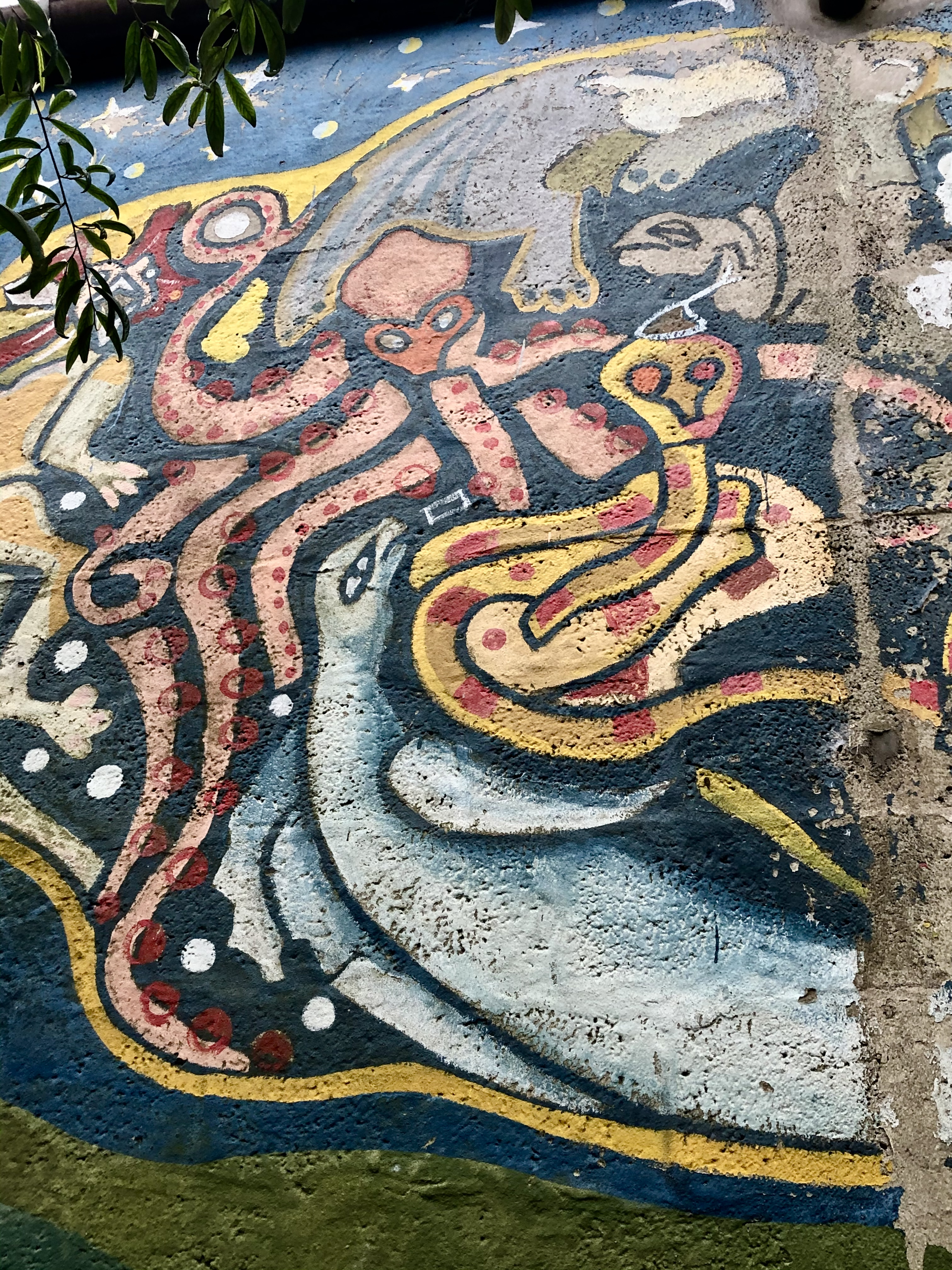 And a rhinoceros.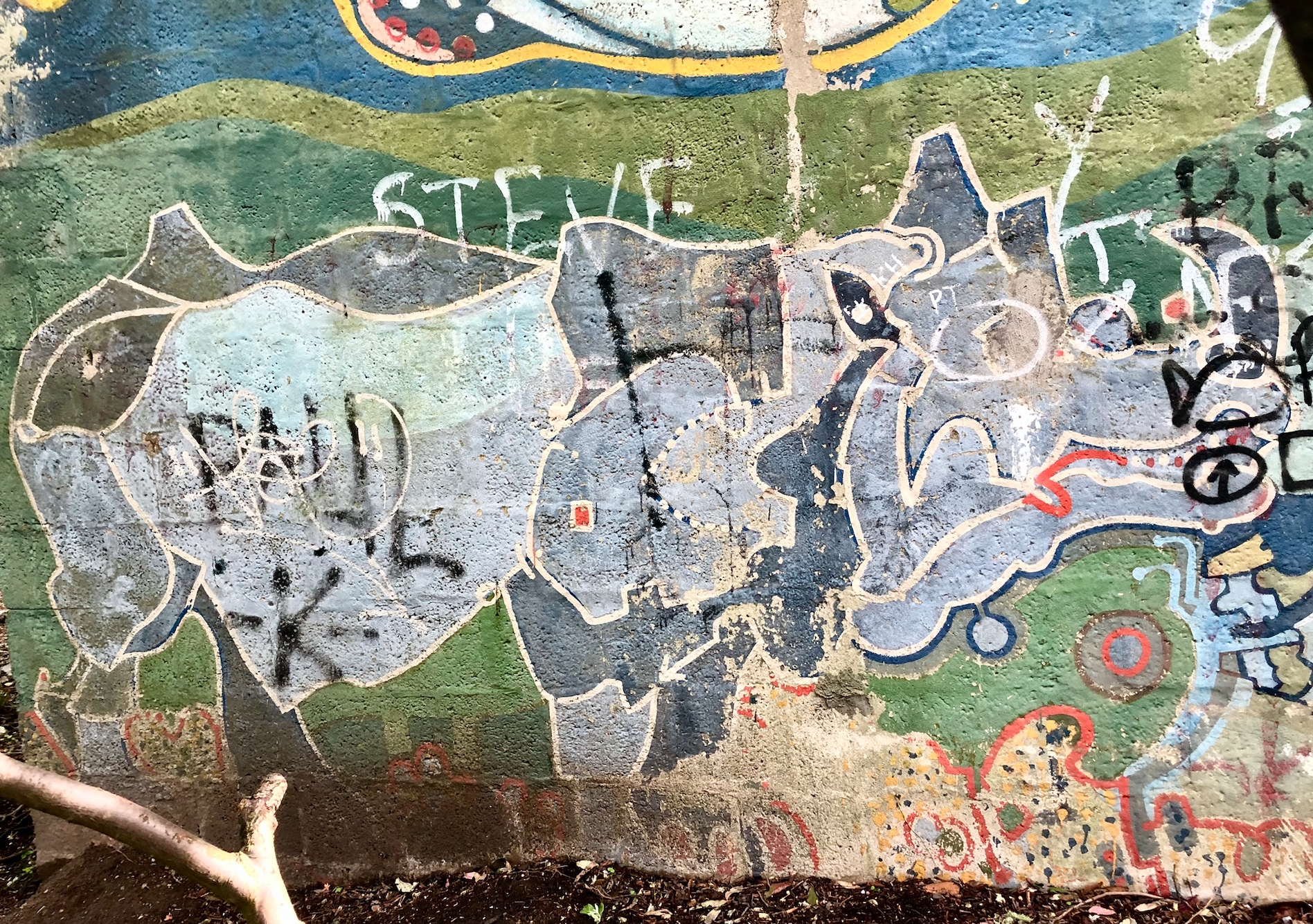 Then, for obvious reasons, come two turkeys, an albatross, a floating astronaut, and a snail.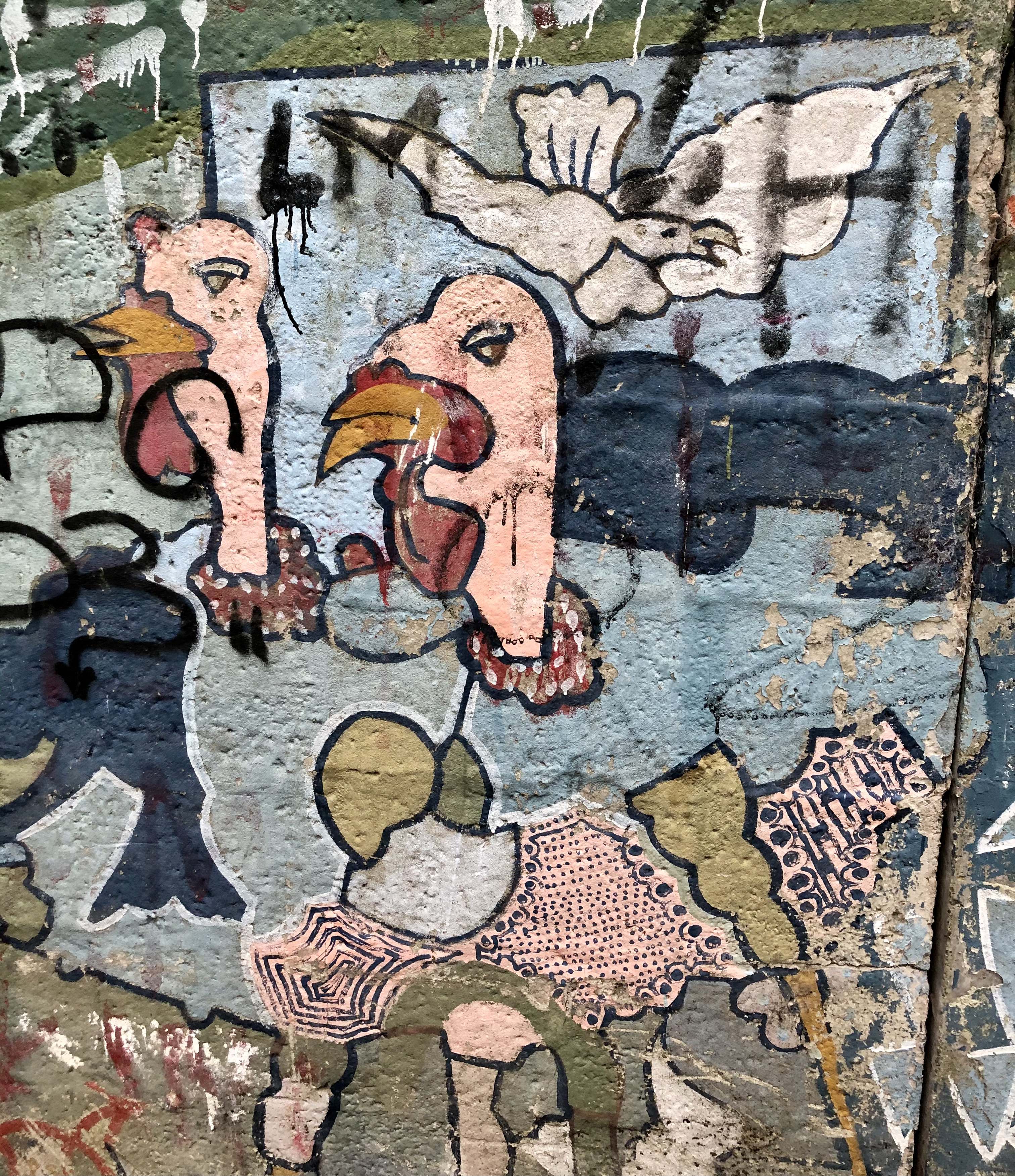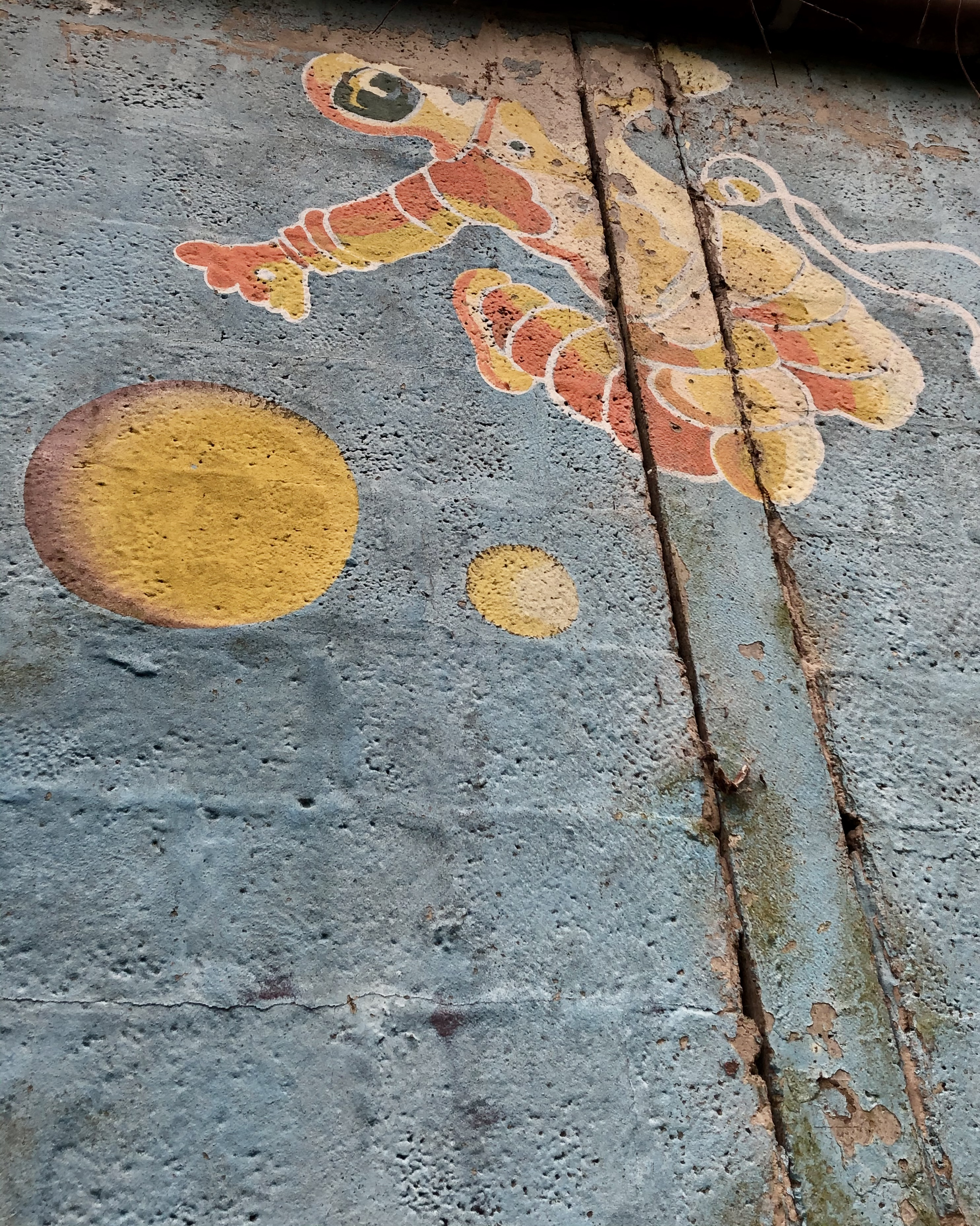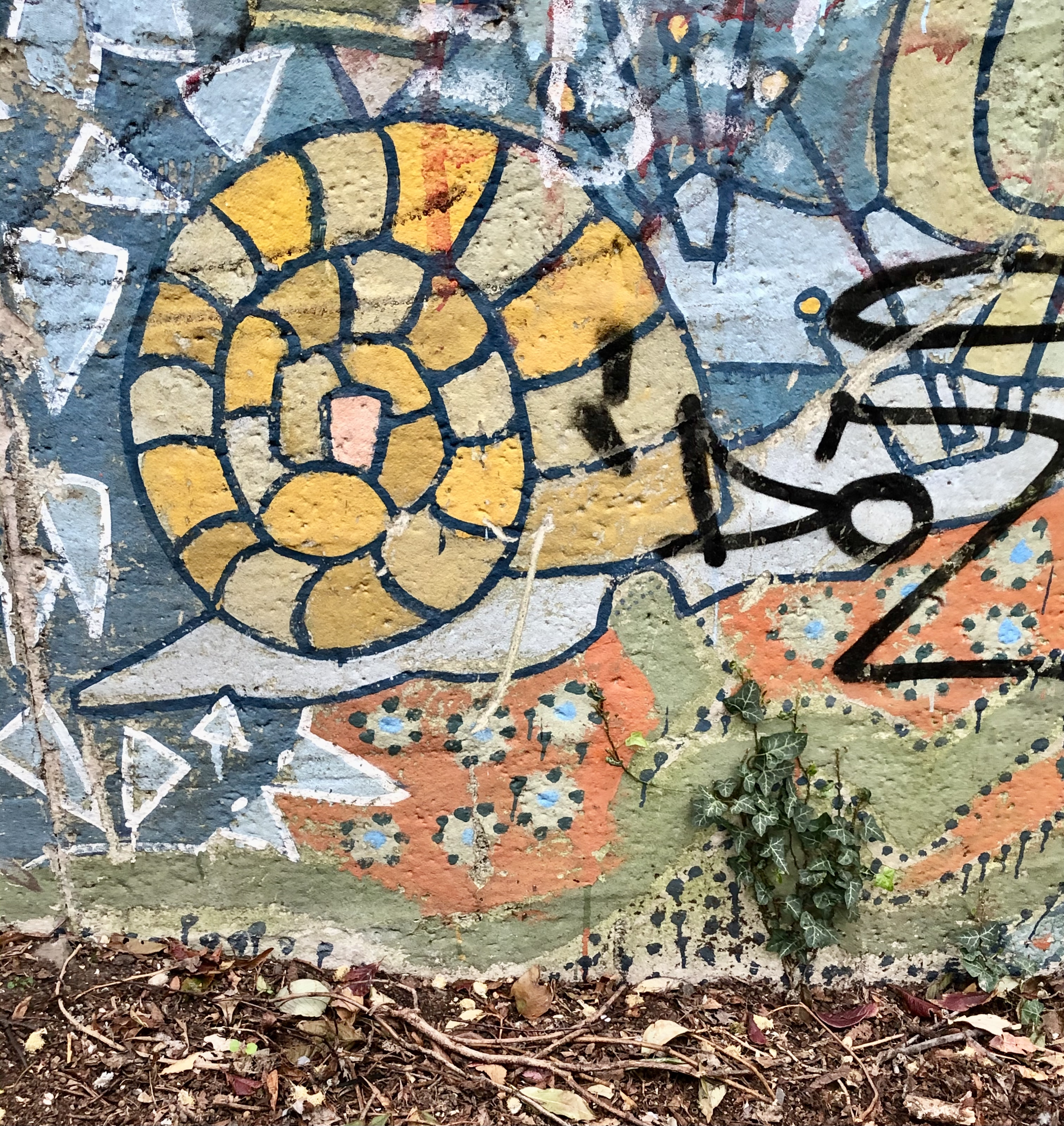 Next we encounter a giraffe which, on closer inspection, appears to have been beheaded. Only, on closer closer inspection, the floating head is found to be a mask, with the real one drinking from a fishy pool lower down. Draw your own conclusions.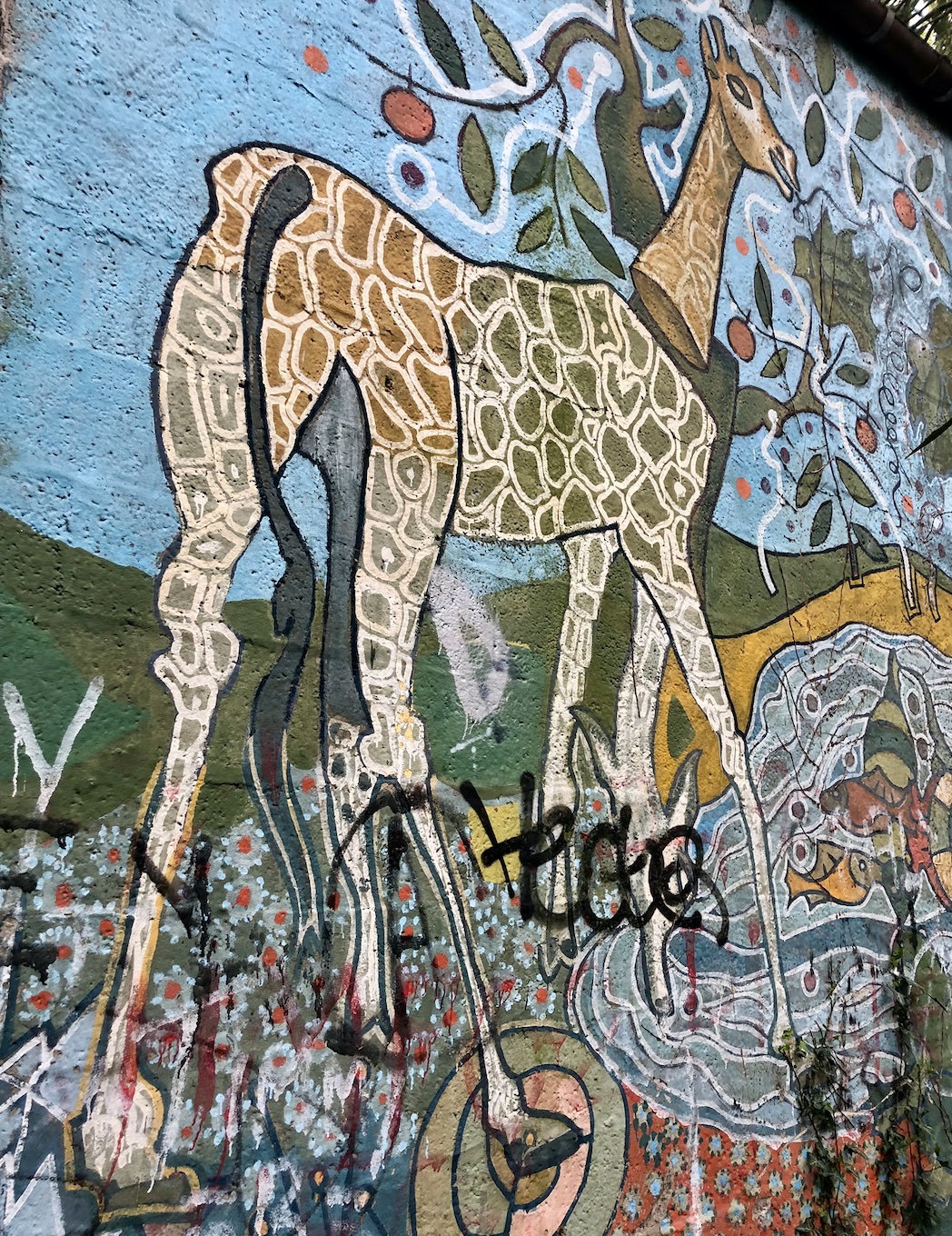 A little further on and we find four lumps – hamsters or beavers or both – huddling together for warmth. At least, I think that's what they're doing.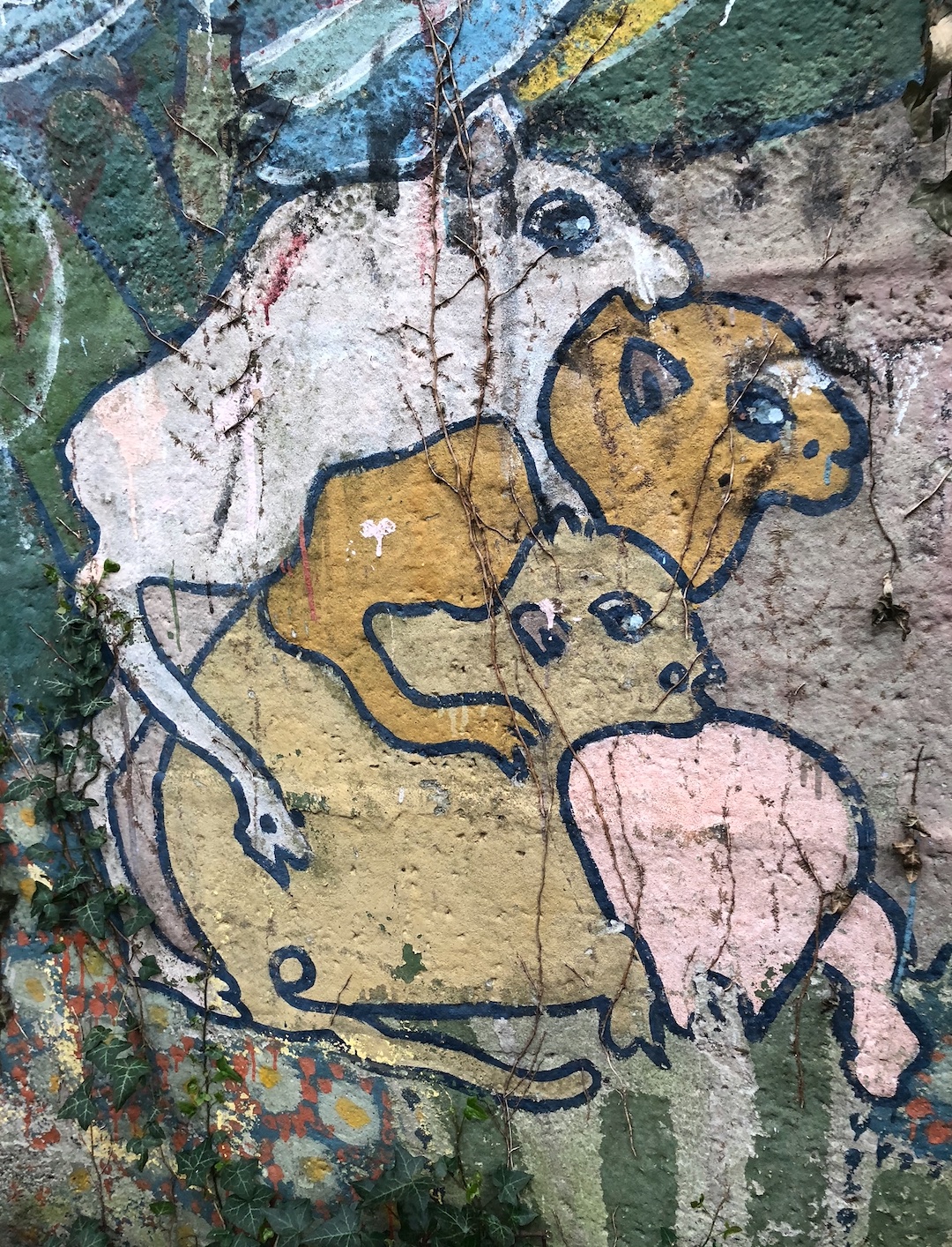 A fox appears with a captive chicken, under the psychedelic gaze of some cosmic sun-cat.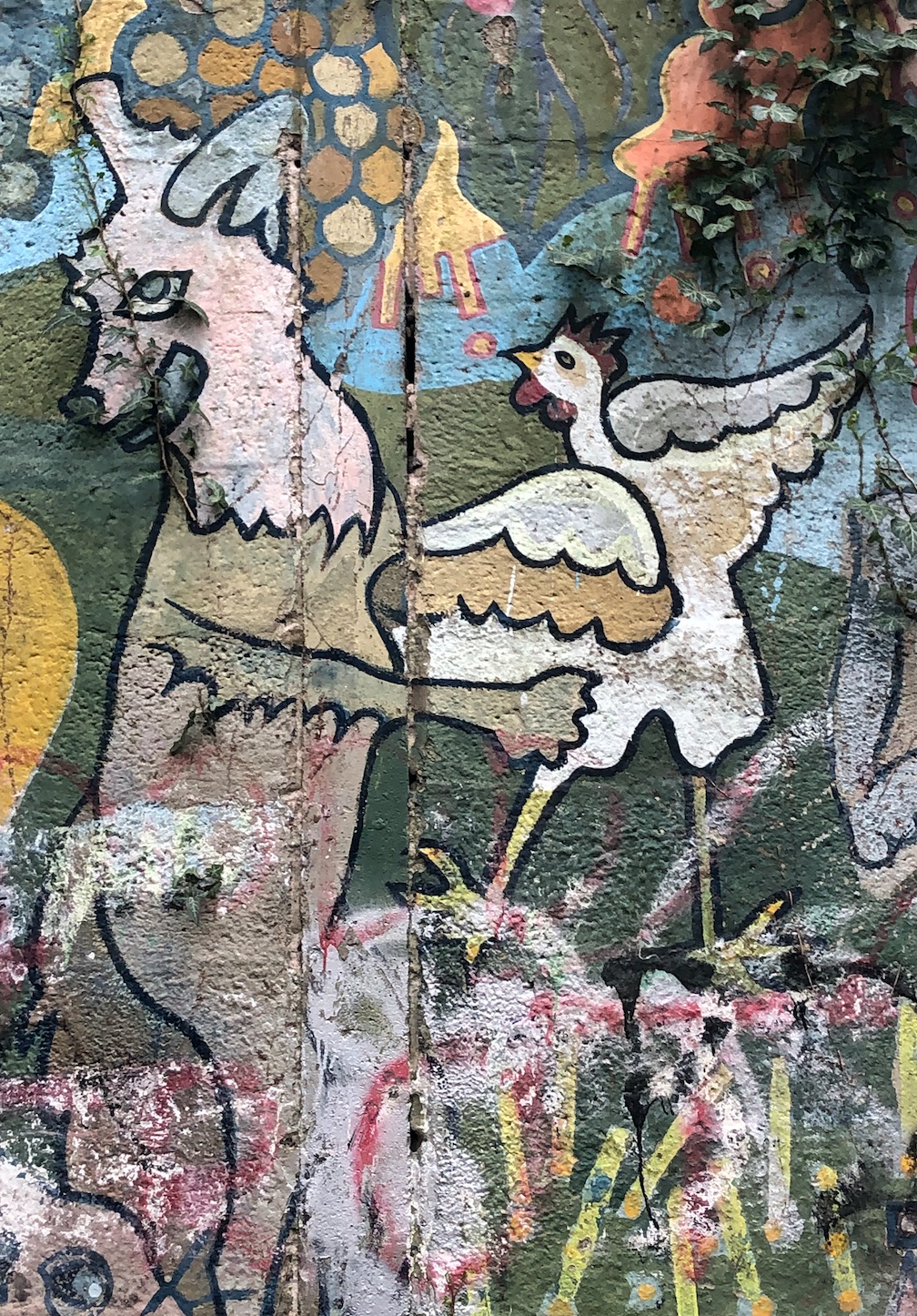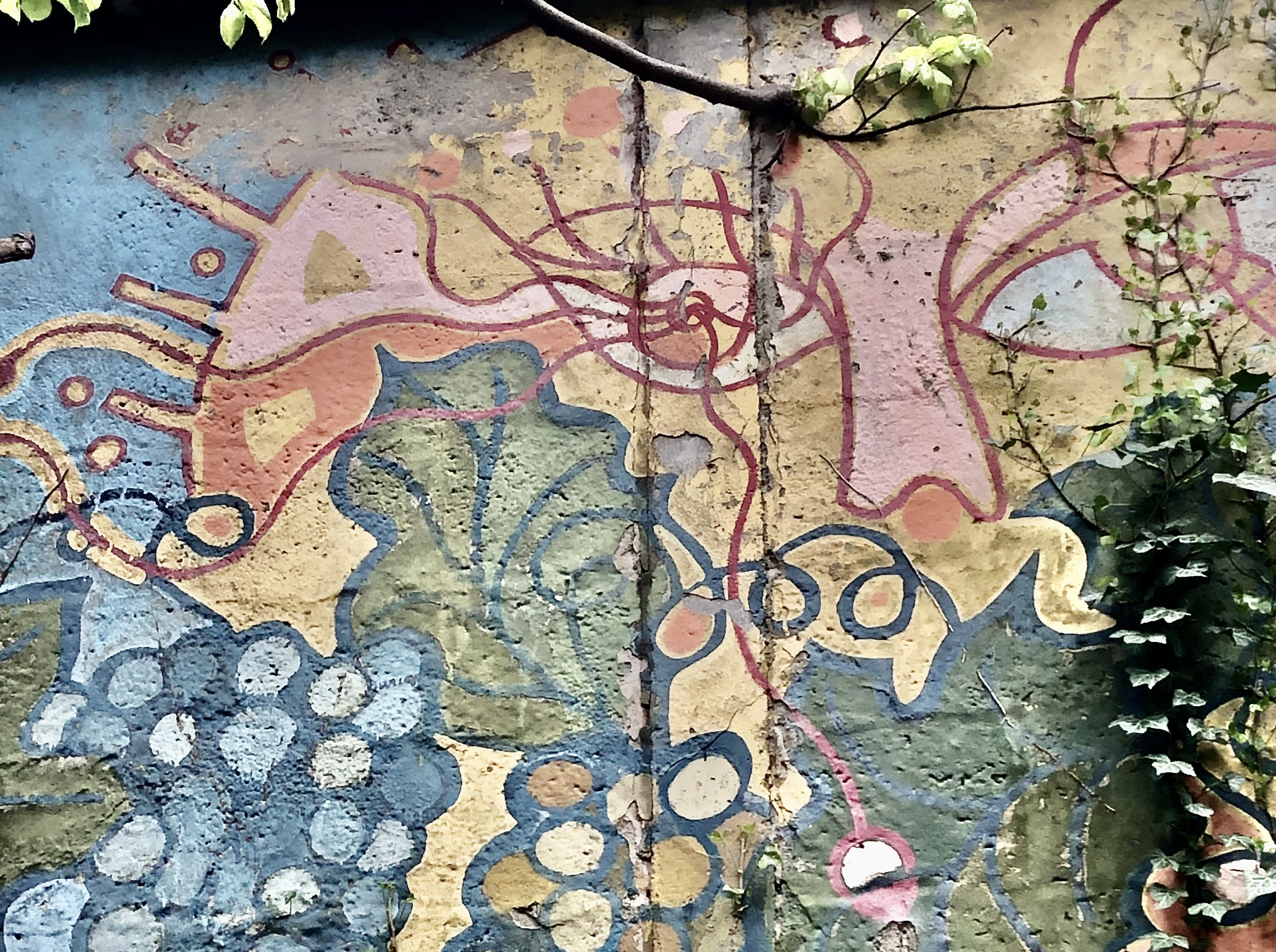 More predation next, with an eagle carrying an unfortunate four-legged something in its beak.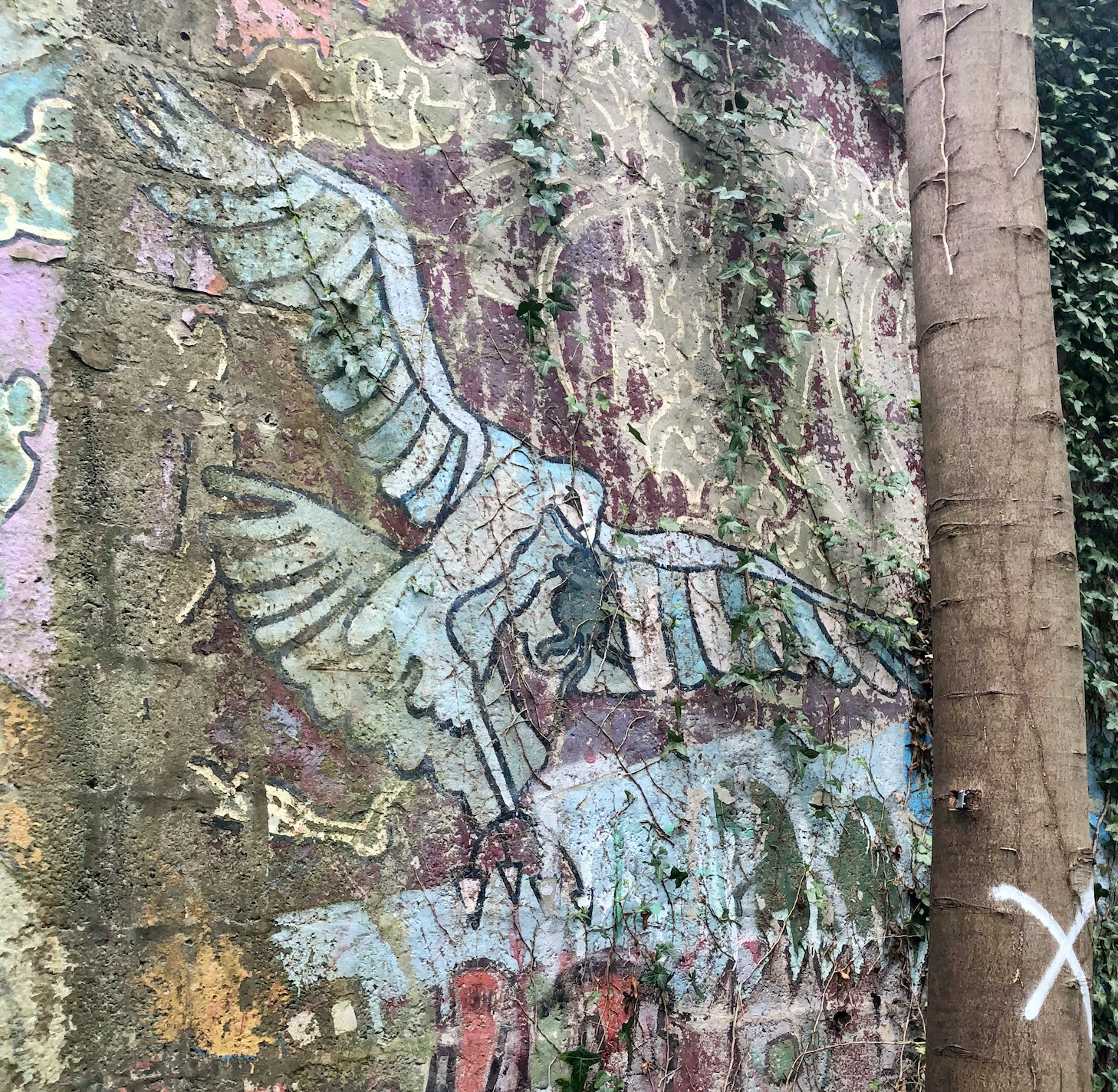 The series concludes with this monster – Nessie, maybe, refreshingly cross and unencumbered by tourist-friendly cuteness.*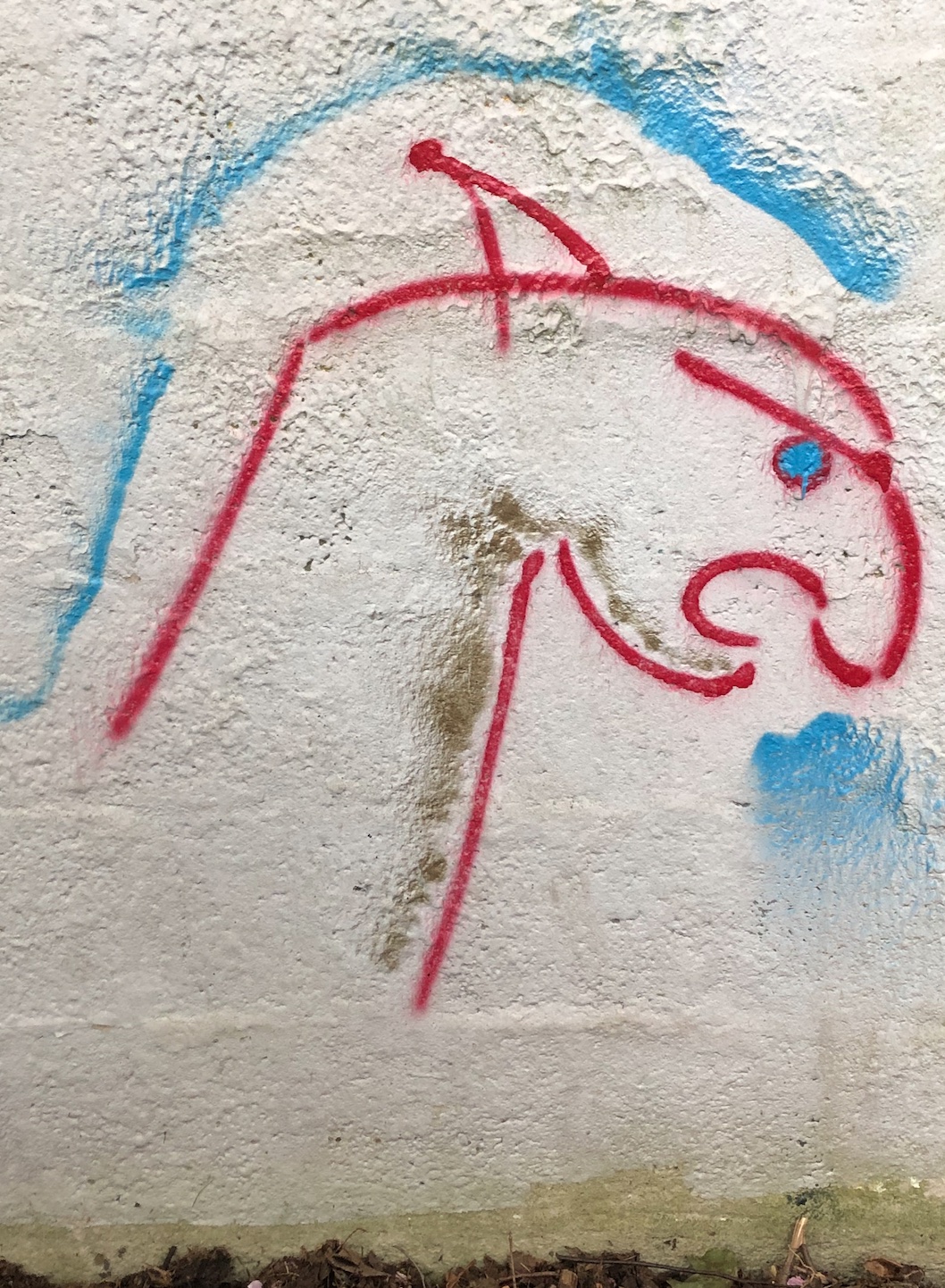 Taken as a whole, the works – which must have taken considerable time and logistical planning – have a shamanistic quality. They hint at a state of trance and visions, and the effect is simultaneously surprising, mysterious, and disturbing. We'd love to know more (or, indeed, anything) about the artist(s) responsible.
Unfortunately, these beasts in the bushes won't last. We urge locals to visit before the building they beautify is swept away by development in the months to come. Take care, though, as dense foliage here can sometimes conceal unwelcome surprises underfoot.
UPDATE (5.5.2021): For more on this story, including the identity of the artist, follow this link. *With hindsight, it is now clear that the Nessie did not form part of the original design.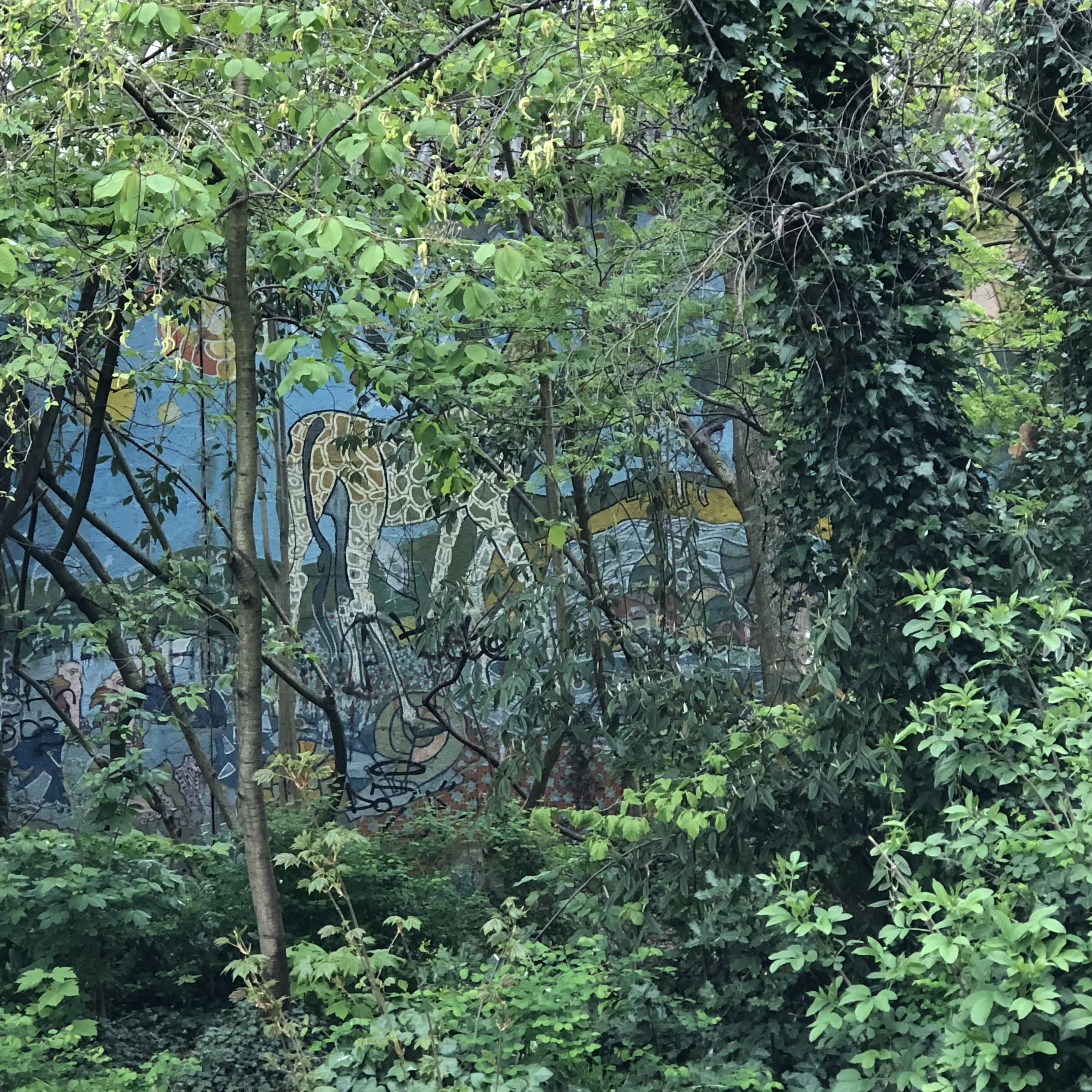 ---------------