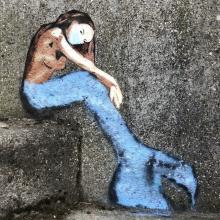 THERE'S ALWAYS CLEANING FLUID, BUT IS IT THE SOLUTION?
Councillors on the Culture & Communities Cmte last month approved a Report on Edinburgh Council's Graffiti Strategy.
The Report comes at a time when anecdotal evidence suggests graffiti – or at least the repetitive territorial marks known as 'tags' as opposed to 'street-art' – have become more prevalent across the city.
Background
The Council has no statutory duty to remove graffiti from private property, although it does have powers to insist on such removal if necessary. It therefore focuses on Council-owned sites unless landowners are prepared to pay for the service.
Graffiti on above-ground apparatus is regarded as a defect, and is the responsibility of the relevant utility company.
Threatening, obscene, racist, homophobic, and anti-equalities graffiti can be removed with the owner's permission.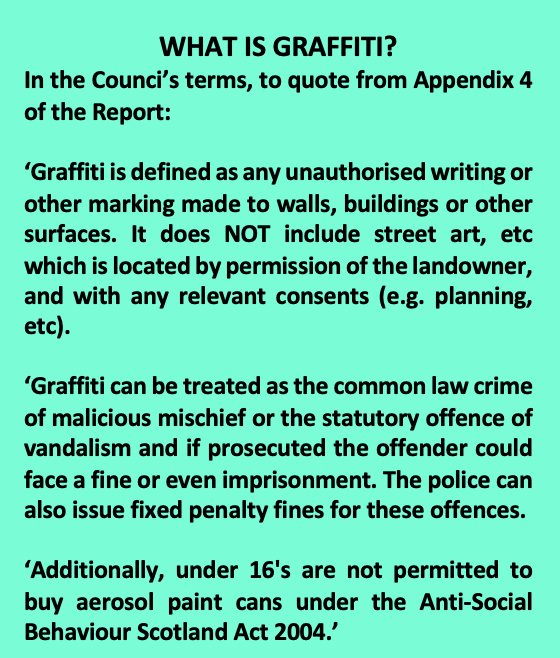 Resources
The Council's Cleansing Team comprises four staff and two 'jetting vehicles', but they deal with all kinds of cleaning jobs, not just graffiti.
Building on the current prevention, intervention, enforcement and rehabilitation model of management, the Report recommended creating a dedicated team of nine staff with twice the number of vehicles currently deployed. They would tackle graffiti on Council, private, and historical structures, and structures adjacent to Council-owned property.
The overall cost for this is estimated at £530k per year, up to half of which would be paid for by stakeholders. Other bodies – such as NHS Scotland and Scottish Canals – could also be invited to contribute, and a competitive not-for-profit rate for services would be offered to the general public.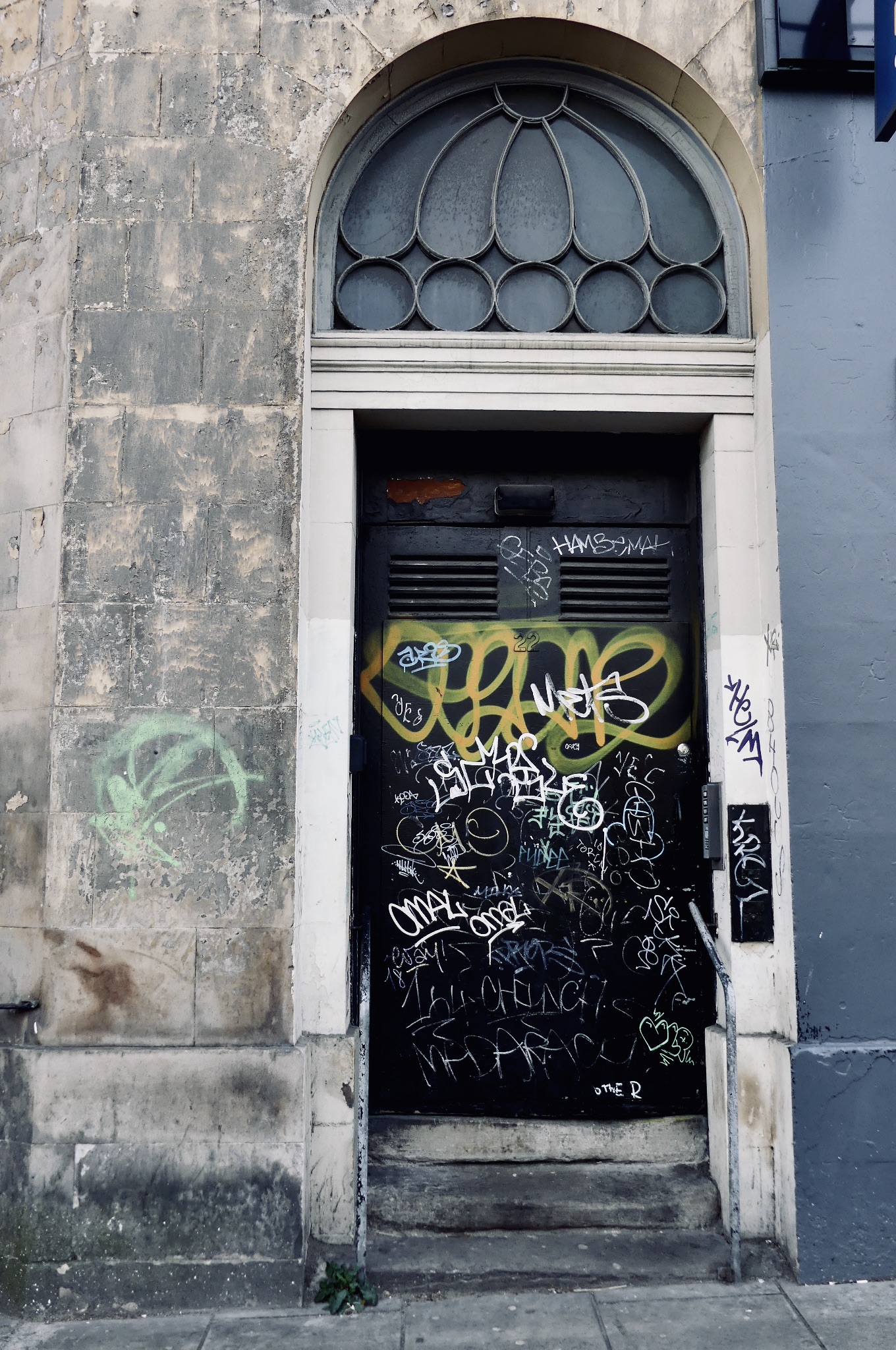 Future focus
Council officers will now focus on:
improved recording and analysis of graffiti
development of Tolerance Zones and Legal Walls
creating a streamlined process for applications to install murals and street-art in appropriate locations.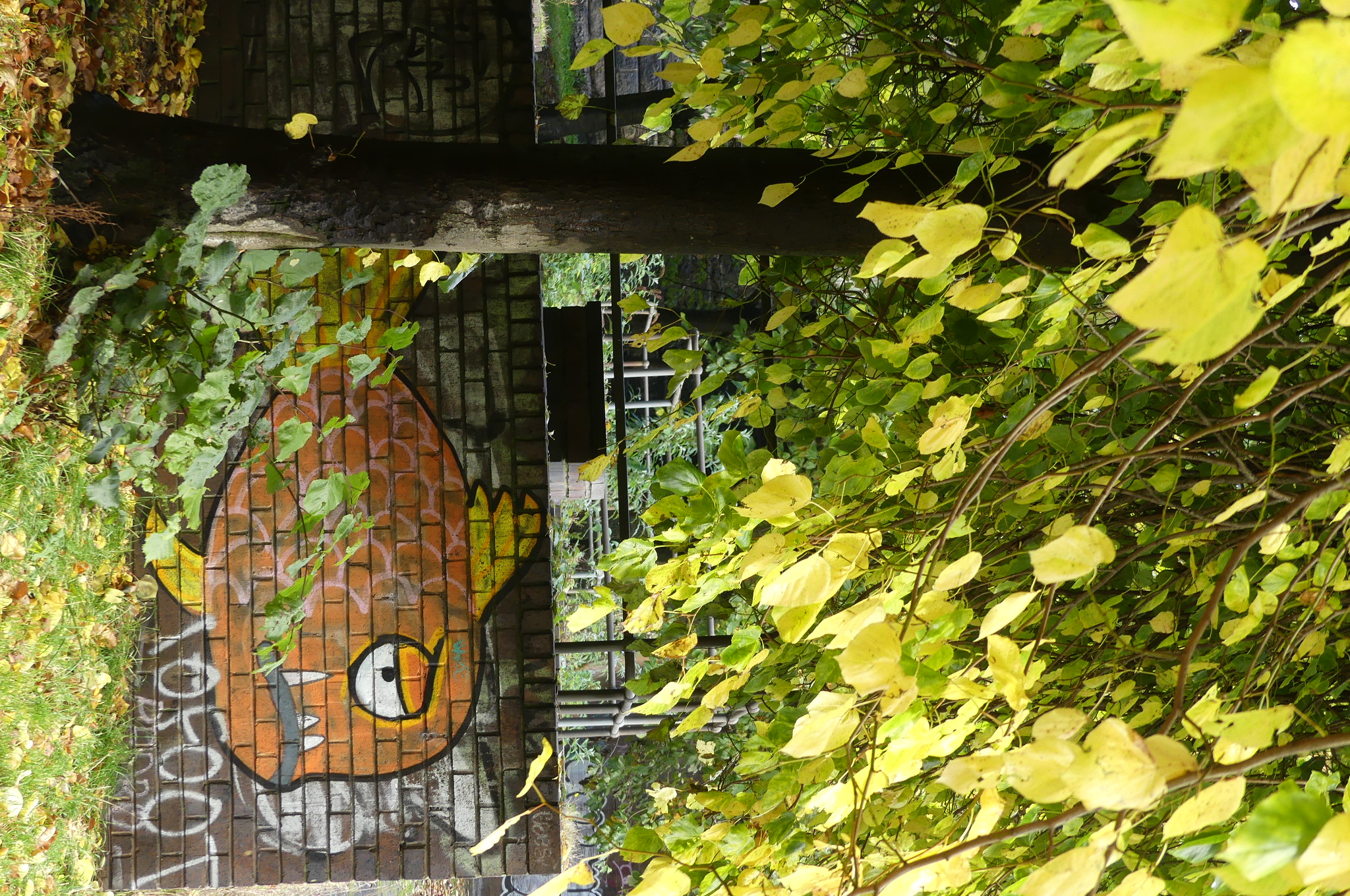 Discussion
Discussing the report, officials and councillors acknowledged that getting stakeholders to shell out money may be problematic in a world beset by coronavirus-related financiall meltdown. This will need renewed attention. The Council itself has budgetary constraints, of course, but some of the cost could be met from other sources, such as a Transient Visitor Levy.
Cllr Osler (Ward 5) suggested greater clarity was needed on the Council's attitude to graffiti, although others thought the definition (see panel above) was clear enough.
Cllr Staniforth (Ward 14) pointed out that not all street-art seeks permission, and so the Council risks clumsily applying its own definition and rules to remove work of genuine merit. It was agreed that some degree of flexibility, common sense, and input from the Council's Culture services would be useful here.
It was also agreed that greater involvement in safely and responsibly removing graffiti could be delegated to Friends groups and community organisations.
Cllr Brown (Ward 3) said the Council should promote creative outlets for talented people by showcasing the work of street-artists, as has happened in Dundee's Open Close project. There was consensus that good practice – as in the Leith mural, Colinton Tunnel and Bellfield Brewery – can do much to build and strengthen communities, encouraging artists and residents to take pride in and ownership of their communities.
Changing minds
There are insufficient resources to remove all objectionable graffiti across Edinburgh. That process will always trail behind until attitudes and behaviours among practitioners are channelled differently at an early age.
So, whilst providing inoffensive outlets for expression is a pragmatic response with potential benefits for the urban environment, it doesn't explicily clarify to practitioners what it is about their activities that is occasionally anti-social.
Unless that shared understanding can be fostered, it strikes the Spurtle that any Graffiti Strategy is doomed to failure.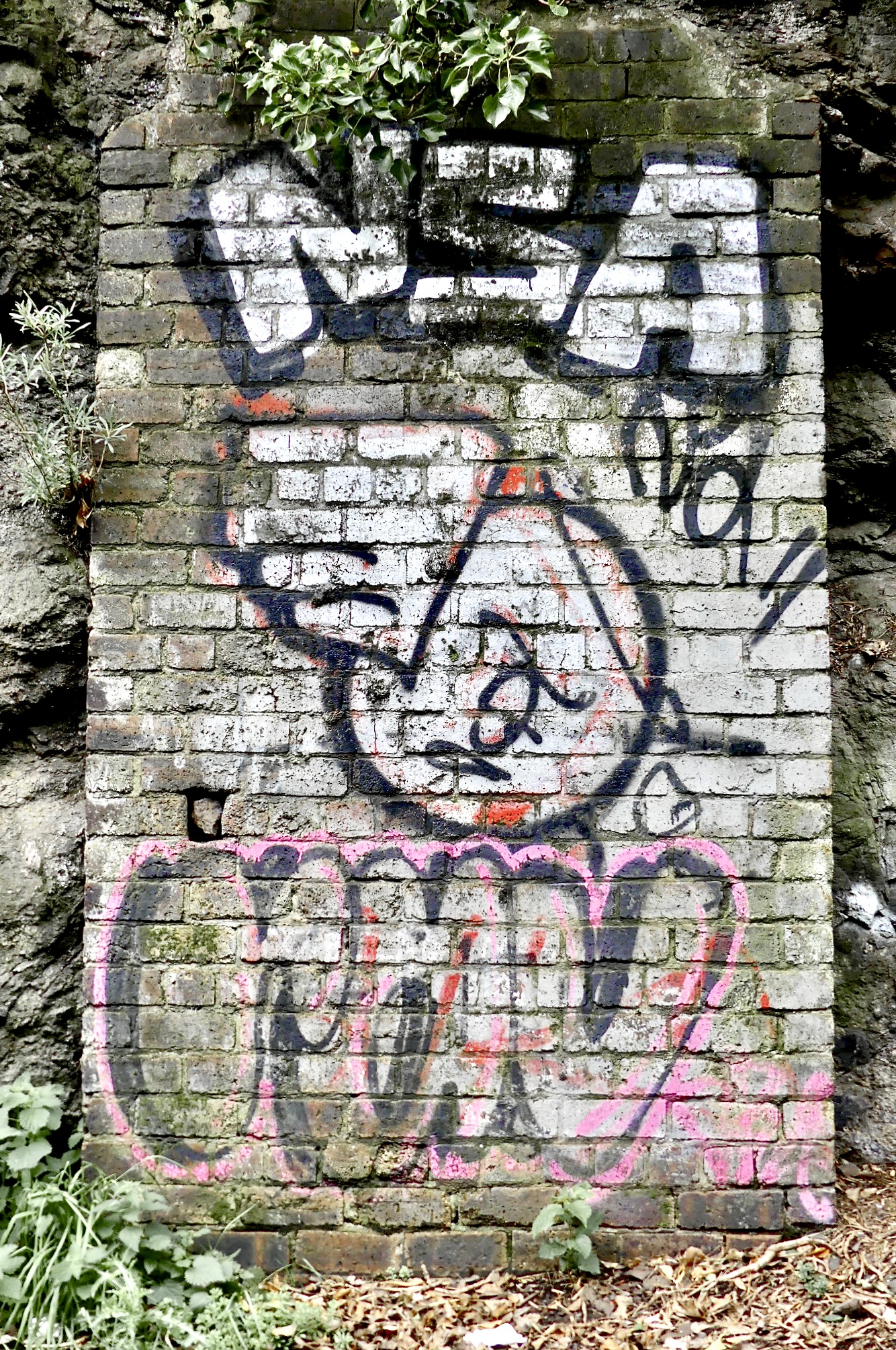 Coming soon
The New Town & Broughton Community Council is scheduled to discuss a paper on these issues next month. We'll report back on that in due course.
[For additional recent coverage, see 'Subterranean style and substance' and 'But is it still street-art?']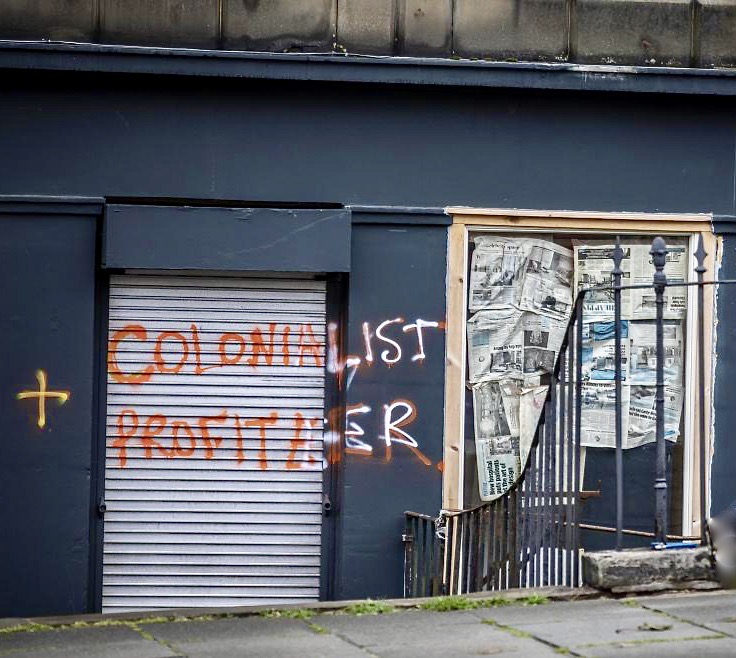 ----------