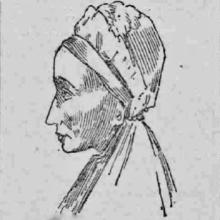 THE STOCKBRIDGE MURDER CASE
 1889
Part III
THE TRIAL.
––––––––––––––
After Pearson and Kean had been taken into custody they were formally charged with murder and lodged in Calton Prison to await trial. In the beginning of November, however, Kean confessed and exculpated Pearson, who was then set at liberty and used as a witness.[1]
The trial took place at the High Court of Justiciary on February 18th, having been postponed from January 7th owing to the illness of an important witness. Lord Justice-Clerk Kingsburgh tried the case, which only occupied four hours and a half, and amid the silence of a crowded court the jury, who were only absent six minutes, returned a unanimous verdict of guilty on two of the charges, the murder of Tomlinson and Gunn. A third charge, referring to Campbell, had been withdrawn during the progress of the trial.
Kean's demeanour at the trial was very stolid and indifferent until she heard the verdict, and while the sentence was being pronounced, she sobbed and moaned. She had to be carried down the flight of steps leading from the dock to the prisoners' room below, and when the trap door was closed her cries were heard resounding through the court.
[1] Pearson emerges badly from this. There were grounds to think he had influenced, coerced or assisted Jessie King in the murders, including: his former close association with Ann Taylor (Note 4 here), changing his name and lying about his relationship with King (Note 8 here), and claims that one of the bodies was hidden in a cupboard King was too small to reach. Nevertheless, she presented him as innocent of any crime and affectionate towards the children. Pearson promptly turned Queen's evidence against her to secure his safety. Pearson may have moved to Glasgow after Jessie's death. A 60-year-old man with this name died at 77 Drygate on 2.3.1890, 'probably from injury to head, fracture of skull'. Some (particularly tour guides) speculate without evidence that he may have been murdered – commentators are still interpreting and remoulding the facts of the Jessie King case to serve their own notions of justice. On the record of his death, Pearson was described as the widower of Janet Baillie, and the son of James Pearson (gardener) and Annie Dalston, both deceased. He was listed as having some kind of job involving tobacco (illegible record at SR Deaths 644/3 403). When the informant of his death (a son named Thomas Baillie Pearson) himself died, aged 50, in 1906, his father was recorded as a billiard room proprietor (SR Deaths 644/9 1437).
EFFORTS FOR REPRIEVE.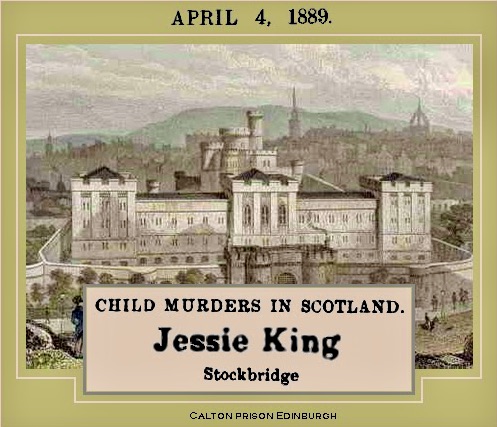 For the first fortnight after the trial there was no movement towards a reprieve, and it seemed as if, so universal was the feeling of indignation which the circumstances disclosed at the trial had created, there was to be no attempt at asking the Secretary of State for Scotland to commute the sentence.
Through the exertions of Canon Donlevy, however, and Mr J. T. Thyne, Stockbridge, a movement was at length set on foot, and Mr Thyne spared neither time nor labour in investigating into any circumstances that would put a better complexion on the woman's misdeeds. Over 2000 persons signed a petition for commutation of the sentence, including two of the jury, and Mr T. R. Buchanan interested himself in the woman's favour. Dr Andrew Stuart also communicated statements as to the woman's mental condition, and, as the result of these representations, Sir Douglas Maclagan and Sir Arthur Mitchell were asked to report on the woman's sanity.
On Saturday it was thought a reply of some kind would be received, but it was not till between one and two o'clock yesterday that a special messenger from the Under Secretary called on Mr Thyne with a letter from Mr R. Cochran Patrick, dated March 9, which stated that "after the most minute inquiry and careful consideration of all the facts and allegations brought to his knowledge" by Mr Thyne and others, Lord Lothian was unable to recommend the Queen to commute the sentence (see full text here). This reply was subsequently communicated to the prisoner.
ATTEMPTS AT SUICIDE.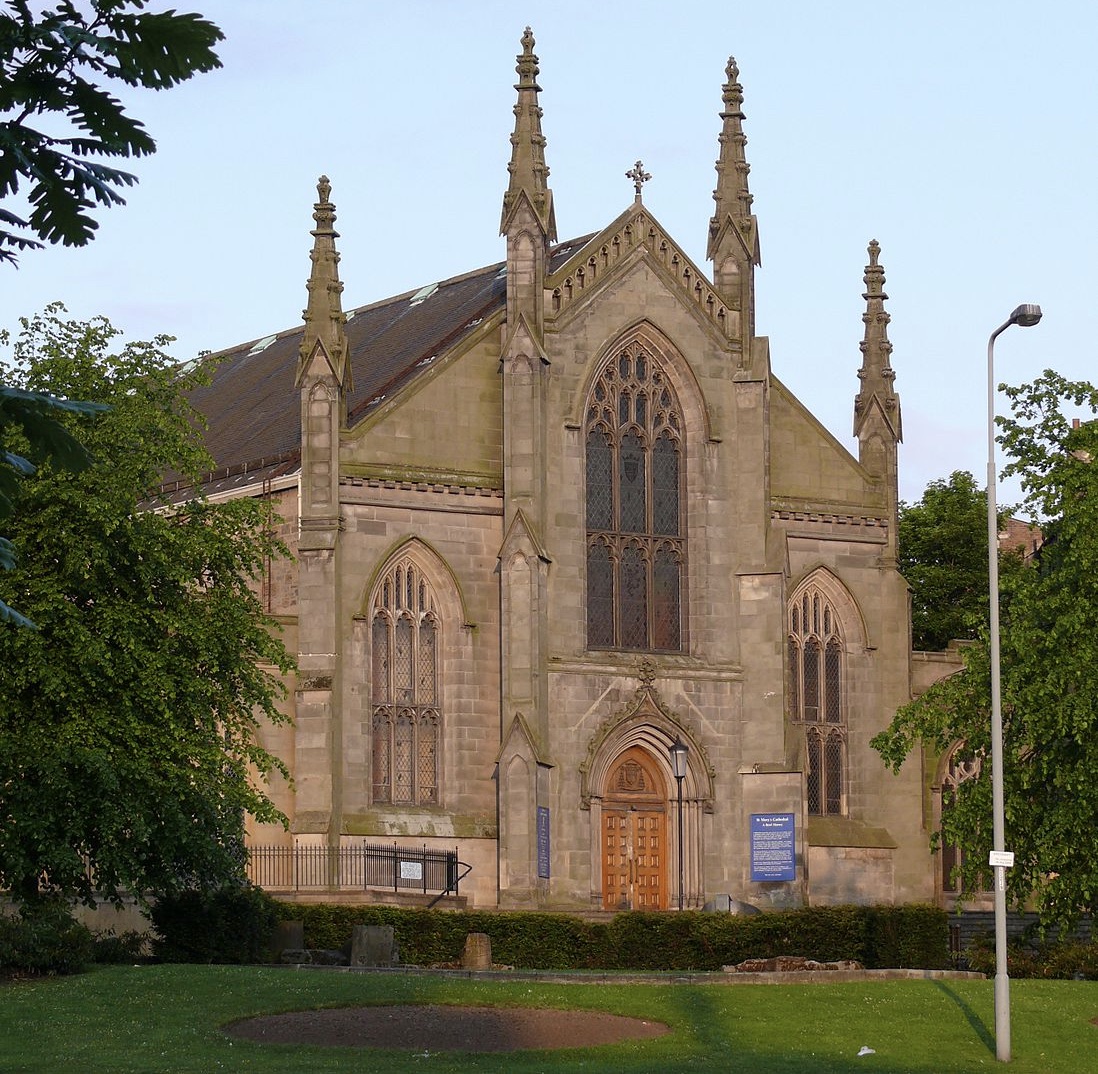 While in prison the convict has had to be carefully watched by relays of female warders, who, even before the trial, left her alone neither night nor day. Three times she tried to end her existence by strangulation or suffocation, and generally speaking, she was moody and reserved.
Kean while in Sciennes attended Protestant mission services in Causewayside, but latterly she has professed to being a Roman Catholic, and was attended to daily by the Rev. Canon Donlevy.
Her child was at first taken charge of by the Inspector of Poor for the City Parish, but it was arranged that it should be taken by Barony Parish, Glasgow, after the execution. However, that course has been set aside by the following
LAST WILL AND TESTAMENT
which was executed by the convict and duly signed by her in the presence of the governor of the prison and two witnesses.
The document reads: "H.M. Prison, Edinburgh, 8th March, 1889—I, Jessie Kean, at present in the above prison, hereby appoint as guardian of my child, Thomas Kean, the very Reverend James, Canon Donlevy, priest in charge of the Roman Catholic Cathedral, Broughton Street, Edinburgh, and, in event of his death, his accessor in office at the Cathedral.
"I do so in order that my child may be brought up faithfully in the faith of the Roman Catholic church." In applying for the custody of the child Canon Donlevy characterised Kean's attitude towards the upbringing of the infant, saying that its training was "the work which, after her salvation, she had most at heart."[2]
[Image: Wikimedia, creative commons.]
[2] So begins the newspaper's reinvention of Jessie King from Irish/Catholic murderess to loving, penitent, religious mother. This narrative continues with added emphasis in later accounts of her on the day of execution. Jessie's son Thomas Pearson King had been born on 14 October 1888 in the Royal Maternity Hospital.  He was killed in action in Belgium on 26 October 1914 (SR Deaths 126/AF 73), serving with the  2nd Battalion Royal Scots Fusiliers ((Regimental no. 9446). Thanks to Caroline Gerard for confirming and expanding these details.
HER LAST HOURS.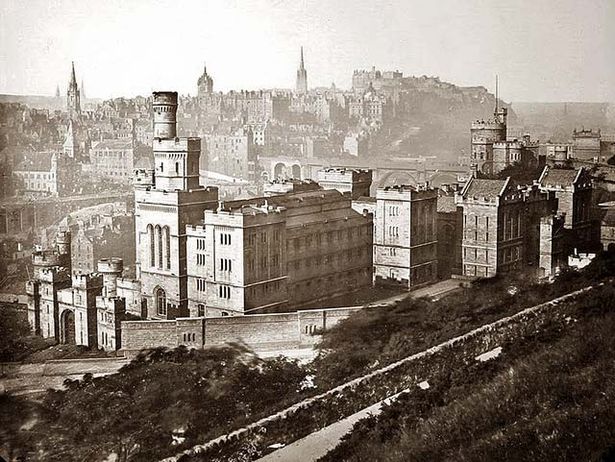 Jessie Kean's experience was that of almost every person who is condemned to death.
On the night after her conviction and sentence she slept not at all. Last night she retired to rest at eleven, and fell asleep about half-past twelve. She tossed a little in her sleep, and wakened several times, always, however, going to sleep again. At five o'clock she awoke, got up, and dressed herself in her own clothing, which included a black cloth mantle with cape.
Canon Donlevy was with her during nearly the whole of last evening administering to the condemned the consolations of religion. He spent the night in the prison, and this morning he was with her by six o'clock, and administered to her the sacrament. He was assisted by the Rev D. Kason, of the Cathedral. Mass was celebrated in the prison chapel and attended by the condemned woman, who had with her two Franciscan nuns. She was quite composed.
About a quarter-past seven she was offered breakfast, consisting of a cup of tea, with plain bread and butter, and an egg. She ate freely, and seemed quite collected.
Edinburgh Evening News, 11 March 1889
News from the Mews will return with more about the Jessie King case on Thursday.