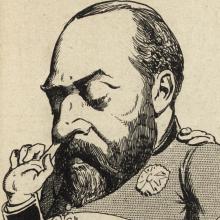 A Compendium
of
New Town
Noir.
*****
Viz.
North Edinburgh's
Back-Streets & Dark Corners
as Reported in
Scottish Broadsheets
during His Late Majesty's Reign
from 20 January 1901 to 6 May 1910.
*****
Compiled from Original Sources
& Most Attentively Annotated
for the Convenience, Elucidation & Entertainment
of Generous Subscribers
by
A. J. McIntosh.
*****
List of abbreviations
DNB Dictionary of National Biography
DSL Dictionary of the Scots Language
EB Encyclopedia Britannica
EEN Edinburgh Evening News
ELPOD Edinburgh & Leith Post Office Directory
ESPC Edinburgh Solicitors Property Centre
LBP Leith Burghs Pilot
M-LJ Mid-Lothian Journal
OED Oxford English Dictionary
S Scotsman
SAC St Andrews Citizen
*****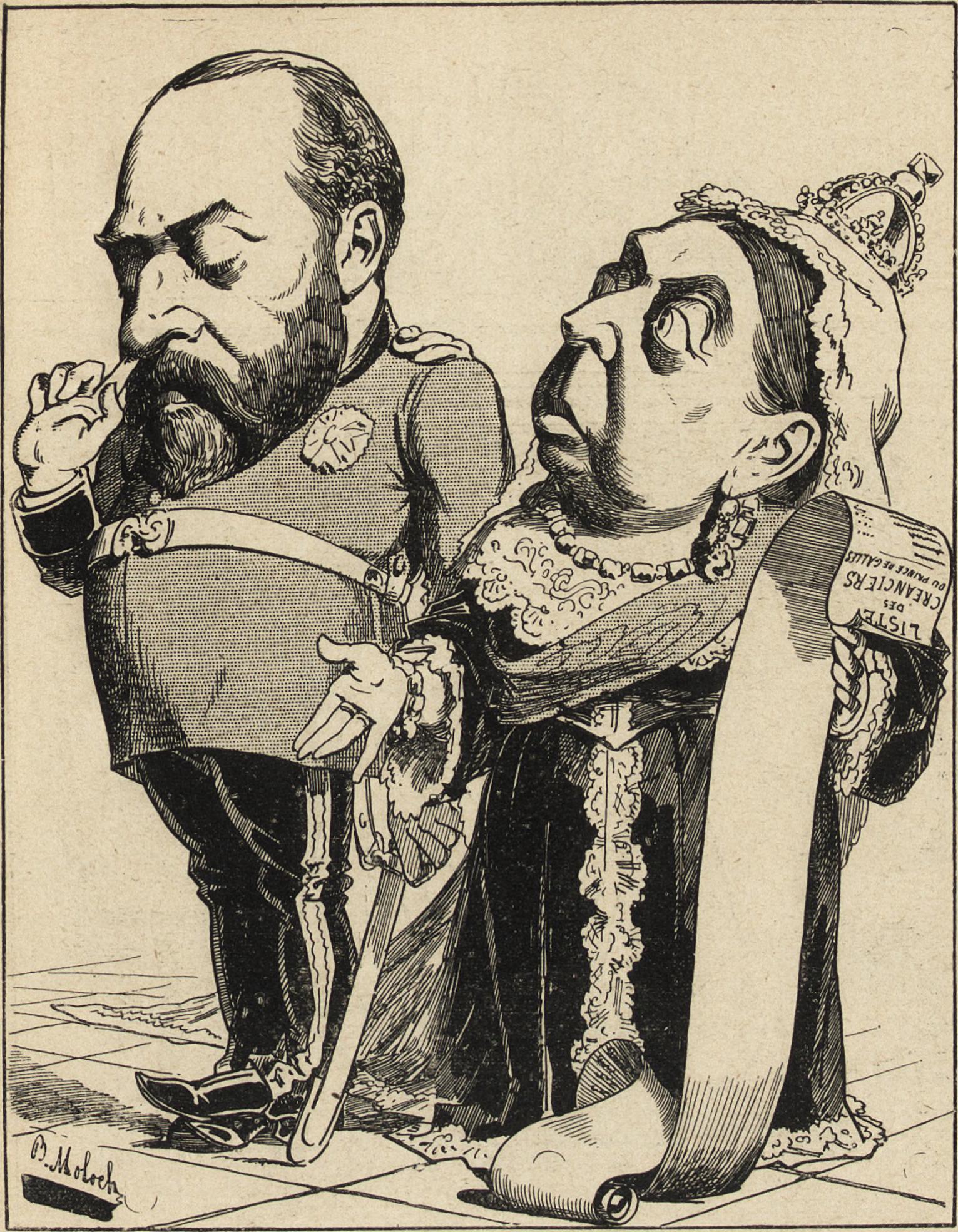 Introduction
What follows won't surprise those readers who dipped into the first series of News from the Mews, published in the Broughton Spurtle between March and September earlier this year.
It is another deliberate distraction from current doldrums and miseries, an ahistorical rummage, this time using the lens of contemporary local journalism to examine events in the reign of King Edward VII between 1901 and 1910.
Fewer Edinburgh papers appeared at this time than during the long reign of Queen Victoria. I therefore rely mostly on the Edinburgh Evening News and the Scotsman for stories, and on the Mid-Lothian Journal, whose pawky asides and subtexts were a delightful surprise. On this website it is impossible to convey the original variety of typefaces and typesizes, so what appears below is a very simplified version. Furthermore, the unrelentingly long block paragraphs of early-20th-century journalism would be unbearable online today, so I have broken them up.
As before, the focus is on the New Town's generally overlooked back streets, mews, and service lanes. The coverage was informed by this compiler's taste for the macabre, comic, and linguistically unusual, with particular emphasis on events and issues which will either strike a chord with today's Edinburgh residents or shock their socks off. Until further notice, one selection from the Edwardian News from the Mews will appear here each week.
Again as before, the definition of 'back street' is elastic. It never includes a principal thoroughfare, although it may certainly entail a close relationship with one. It usually refers to somewhere confined or down-at-heel, although wider and grander places may also qualify if they had declined over time. The mention of a mews may sometimes be incidental to a longer piece about somewhere or someone else, because – as an historical jackdaw – I am not one to look a gift horse in the mouth. All the streets included here again fall within the northern portion of the Edinburgh World Heritage Site for the simple reason that one has to draw the line somewhere.
This compiler was particularly struck by some dominant themes in the reportage of the day: civic engagement to improve slum housing and poor hygiene; widespread overprovision and overconsumption of alcohol; shocking levels of crime and domestic abuse; and the inexorable rise of the motor car. I have given these generous space. If the selection of subjects here had been exactly chosen to reflect how commonly they appeared in the newspapers of 1901–10, then 90 per cent would have been about nags for sale and stables for rent. These quickly become repetitive and I have spared you the bother of reading them.
However, the passing from one age to another is caught rather perfectly in adjacent adverts of July 1905. The first – dealing with horses, carriages, and harnesses – is almost unintelligible to most modern readers. The second – laying out the virtues of an early Peugeot, the terms for its purchase or part exchange, and the vexed issue of depreciation – are almost indistinguishable from something you could find and perfectly understand in an online showroom today.
Edinburgh in the first decade of the 20th century is an oddly alien and familiar place through which to wander, just as the early years of the 19th century must have been to the retrospective Edwardian. I find these haunting continuities fascinating, and hope to have communicated some of their charm and instructional value to those whose successful careers do not afford as much time as I currently have for researching the filthy byways of human nature.
Readers may take the results in any order they like, but should be aware that some stories develop over time and are more interesting approached in chronological order.
This is an admittedly incomplete and partial account of back-street Edwardian Edinburgh. Readers' additions, observations, corrections, and admonishments will all be gratefully received between gritted teeth.—AJM
*****
1901
FRENCH POLISHERS wanted at once.—Dickson & Squair, practical polishers, 128 Rose Street Lane.
Edinburgh Evening News, 2 March 1901
*****
ALLEGED ROW IN AN EDINBURGH CLUB.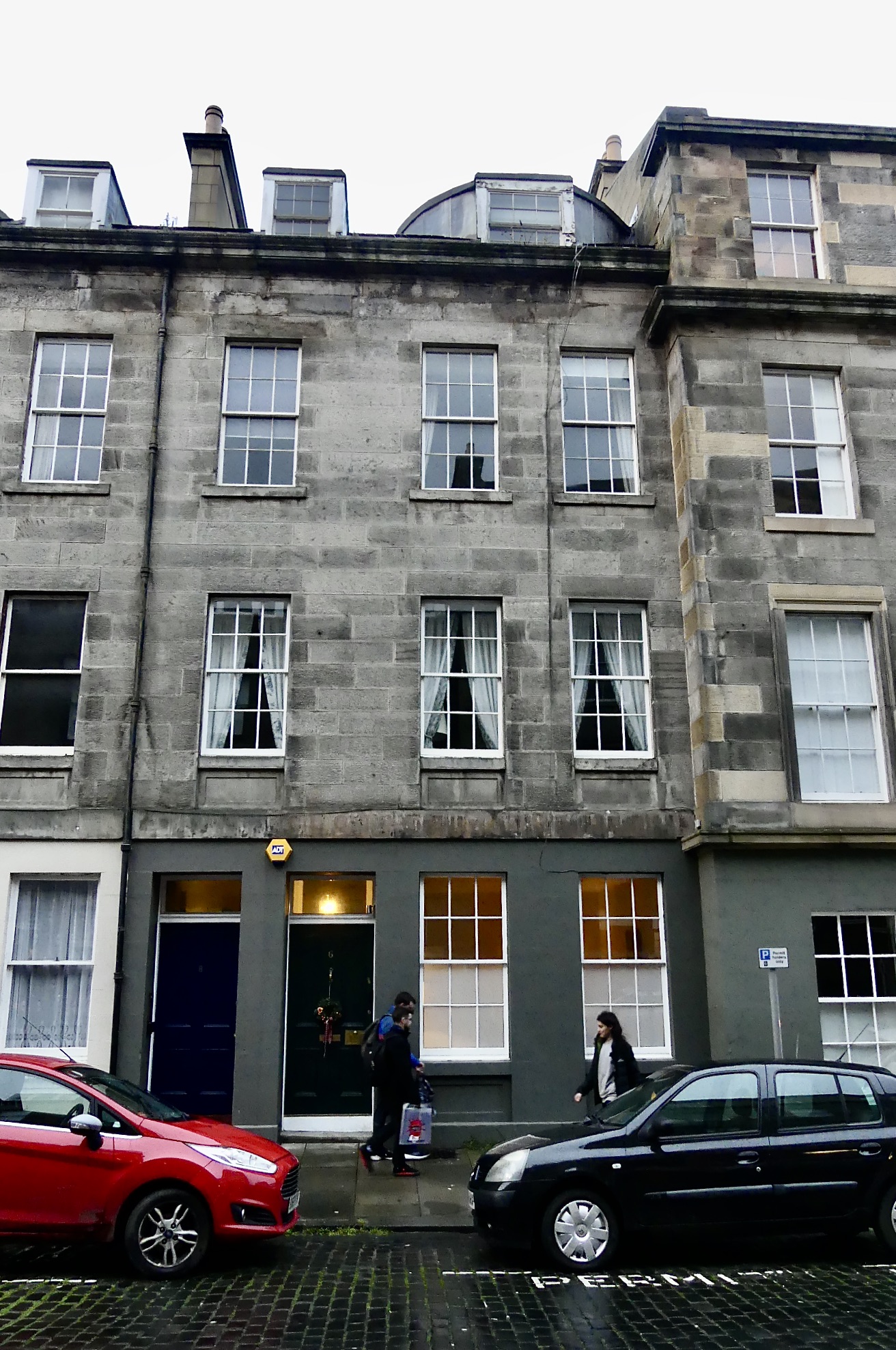 Before Sheriff Orphoot, in Edinburgh City Police Court to-day, six men, John Paul, club manager, 6 Barony Street; James White, jeweller, 22 Haymarket Terrace; James M'Arthur, lorryman, N. St James Street; William Wood, 4 Glenorchy Place; Richard Roberts, engineman, 28 and Alexander Paterson, tailor, 32 Albert Street, charged with creating a disturbance on Saturday night in the premises at 6 Barony Street occupied by the "Excelsior Club," fighting with each other, and throwing the furniture about. A plea of not guilty was tendered, and evidence was led.
Geo. Finch, typefounder, 8 Barony Street, spoke to hearing the disturbance in the club, which was immediately under his house. The row lasted from 10.45 to 11 o'clock, when the police came, the noise apparently being furniture being thrown about and fighting. One of the remarks he heard from the combatants was, "Then you will bite me, you ——, will you?"
Mrs Finch, wife of the last witness, corroborated, and pressed by the accused's agent as to whether it was not her husband who called her attention to the disturbance, said her husband remarked that "they were fighting," and she replied, "Right you are, and let them all kill each other." (Laughter.) Both husband and wife spoke bitterly of the annoyance caused them by the club.
Two other residents in the vicinity spoke to hearing the row, one of them remarking that it was "like a menagerie," and there were other 15 who ought to have been in the dock besides the accused. Two constables who arrested the accused were also examined for the prosecution, and stated that the six men were in the lobby of the club preparing to leave when the police arrived shortly after 11 o'clock.
For the defence, all six accused were examined, and denied that there was any disturbance in the club, except as regards a slight row between a visitor and a member over a game at dominoes, which resulted in the former leaving the club. A woman living in the stair also stated that she heard no disturbance at this time.
At the conclusion of the evidence, Sheriff Orphoot pointed out the importance of the question to be decided, for if it was held that the prosecutor having proved a disturbance, need only in addition prove the presence of the accused, then it was a serious matter for persons in the position of the latter.
On the other hand, if it was held that it must be proved that the accused individually created a disturbance, then it was a serious thing for the peace of the community.
He thought the case should be adjourned to hear the prosecutor and the accused's agent on the point of law. This was agreed upon, and the case continued till Thursday.[1]
Edinburgh Evening News, 22 January 1901
[1] In delivering judgment on 29 January, the Sheriff reasoned that the prosecution had not, as was necessary, proved individual disorderly conduct. He therefore found the charge not proven. 'At the same time he sympathised very much with the people in the neighbourhood, because it was established that there had been a disturbance in the club on the night in question' (EEN, 30.1.01). As will become evident, the problem in Barony Street was not an isolated issue: see also 'Edinburgh Drinking Clubs' (9.10.02).
*****
BAY GELDING, 7-year-old, for Sale: regularly hunted; up to weight; good jumper; perfect manners; goes well in harness; Sold as touched in wind; cheap to good home. Seen at Blackie's, Church Lane,[2] Edinburgh.
Scotsman, 30 March 1901
[2] In 1966, Church Lane was renamed Gloucester Lane. Church Lane Sq. became Gloucester Sq.