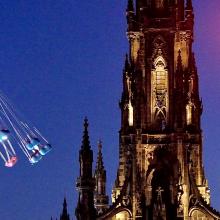 As a companion piece to last month's 'Desecration of the Calton Hill', we reproduce this article from the North Briton (8 December 1877).
*****
THERE are many strange ways of gaining a living in this working-day world, from picking up cigar ends on the Parisian streets to living in a lighthouse, from playing "supers'" parts in a theatre to diving for the treasures on board the "Vanguard" or the "Schiller."1
Even in Edinburgh there are many callings daily exercised which have about them that sort of weird peculiarity so attractive to novelists and romance-writers. A new avocation of this sort is about to be instituted by the Town Council. A man is to be appointed to guard the Scott Monument from the injury at the hands of visitors which it is is said to have suffered in recent years. He is to wander about the stairs and galleries and keep his eye on all whom he may suspect of tendencies towards Vandalism.
At first sight there is nothing very striking or romantic about such an occupation. But let the reader imagine himself wandering day after day, year after year through these dark passages and lofty galleries, upstairs and downstairs, round and round, with nothing to do but to watch any chance visitor that may appear—does it not seem strange that any man should be able to do this without in the lapse of years becoming a monomaniac or a kind of Rip Van Winkle after his waking?2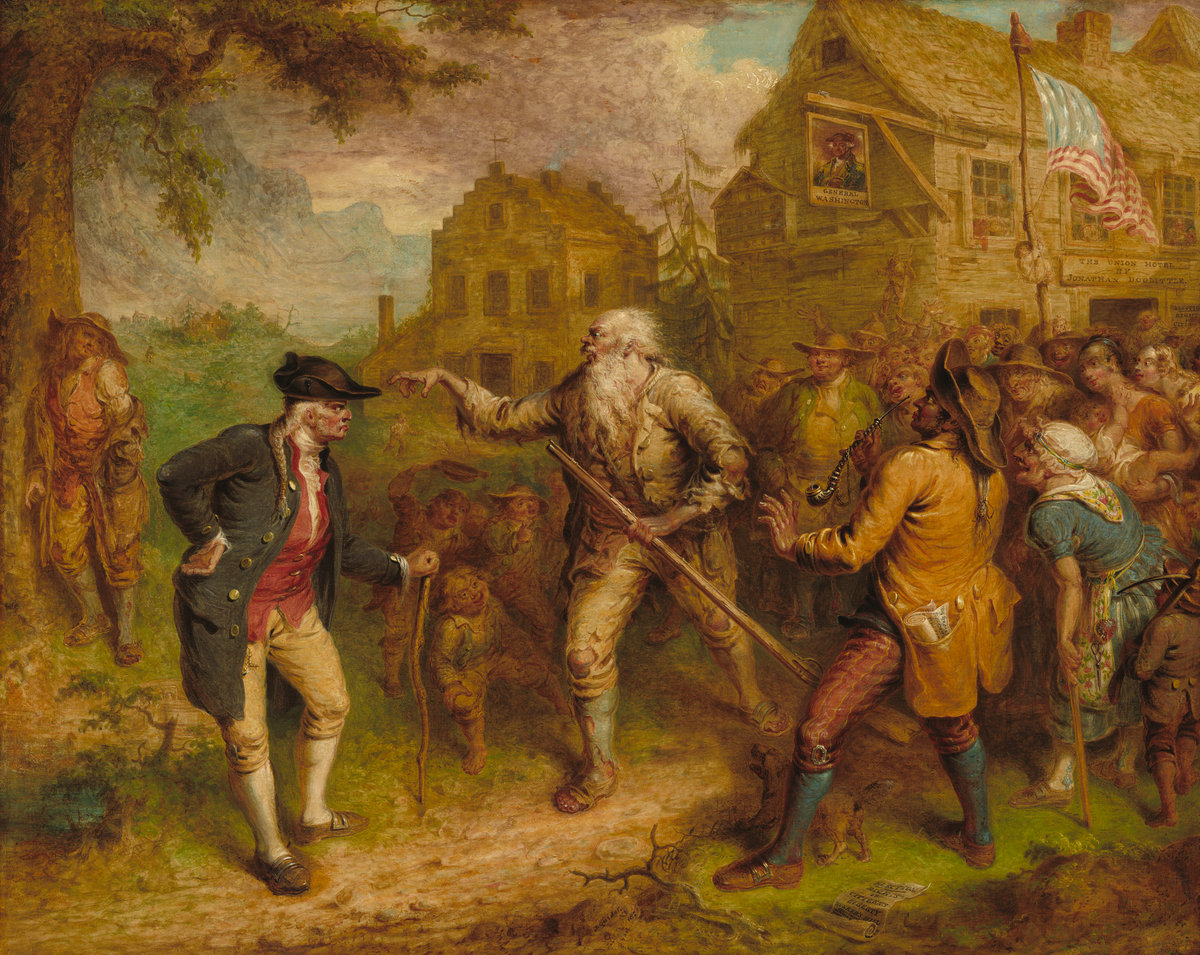 This is the sort of man whom Dickens or Hawthorne would have delighted to study, and would have made the subject of an exquisite sketch—perhaps elaborated a little beyond absolute truth. They would have told how he made friends with the spiders and beetles of his exalted dungeon; how he counted the cabs passing in Princes Street, and perhaps even the people on the pavement; how he would pace for hours in his gallery with hundreds of thousands of people around him, with hundreds actually in his sight, and yet as lonely as a lighthouse keeper, with nothing but the ocean to look at from day to day.
They would be certain to tell how he had never heard of Scott, and imagined the monument to be a relic of antiquity, and the stutue, perhaps, an idol from the heathen ages; and they would add a touch of romance to the picture by introducing some beautiful child who should every day bring him his mid-day meal, and would probably die in the conclusion of the sketch, and leave the hermit lonelier than ever.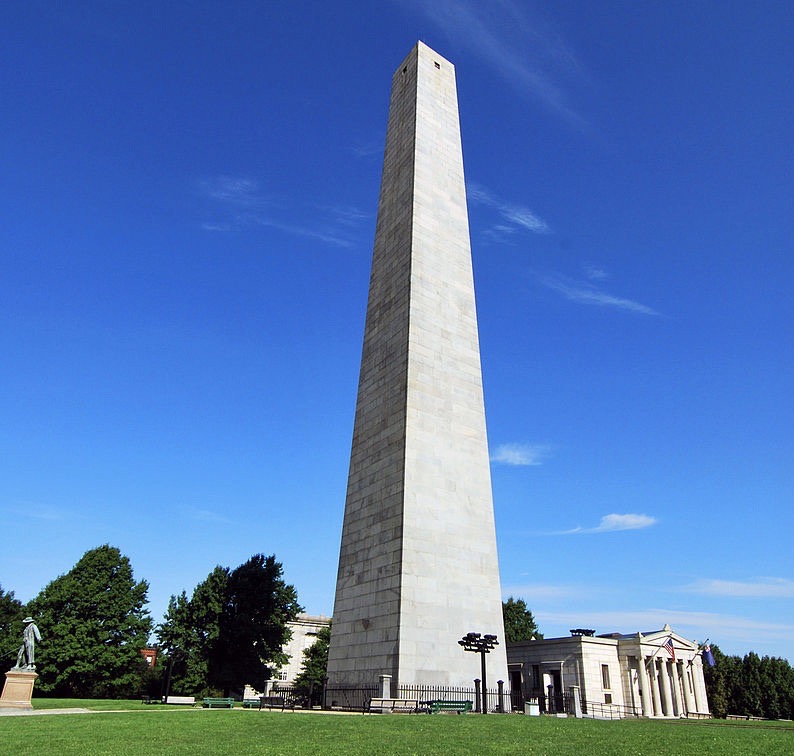 Oliver Wendell Holmes has treated the Man the Bunker Hill Monument at Boston in a different fashion. He has imagined the whole succession of men for centuries to come, as one Man, and has sketched the views of this Man as to what he has seen going on in the world around him through all these years. The fancy is a quaint one, and the hint given by the charming Autocrat-Professor-Poet might be worked out more fully.3
Perhaps when the Town Council's new official has become an established institution, some Scottish Holmes, if Scotland should ever be fortunate enough to possess such a man, may make him the central figure round which to group much subtle satire and delicate imagining.
Notes
1 'Supers' were what we call 'extras' today. HMS Vanguard sank off the coast of Ireland, and the SS Schiller ran aground on the Scilly Isles, both in 1875.
2 Rip Van Winkle is the eponymous hero of a short story by Washington Irving (1819). He falls asleep just before the American Revolution, and wakes up 20 years later to find his personal and political circumstances greatly changed.
3 The Bunker Hill Monument was built from 1825–43 in Charlestown, MA. It commemorates the first battle of the American Revolutionary War (1775). In Chapter 6 of The Poet at the Breakfast-Table (1871), Holmes imagines interrogating the Monument's guardian once a year from AD 2000 to AD 4000:
What are the questions we should ask him? He has but a few minutes to stay. Make out your own list; I will set down a few that come up to me as I write.

—What is the prevalent religious creed of civilization?

—Has the planet met with any accident of importance?

—How general is the republican form of government?

—Do men fly yet?

—Has the universal language come into use?

—Is there a new fuel since the English coal-mines have given out?

—Is the euthanasia a recognized branch of medical science?

—Is the oldest inhabitant still living?

—Is the Daily Advertiser still published?

—And the Evening Transcript?